Thinking about opening a restaurant?
According to NPD Group, the number of restaurants in the United States reached a total of 660,755 in spring of 2018. That's a lot of businesses vying for the attention and loyalty of restaurant guests.
That's why now, more than ever, new restaurant owners need to carefully consider all of the variables it takes to successfully open a restaurant.
To help you get started, we put together a comprehensive step-by-step handbook on how to open a restaurant, which includes a customizable restaurant business plan template. Below you'll find a high-level checklist of what it takes to open a restaurant, as well as a number of tools and resources.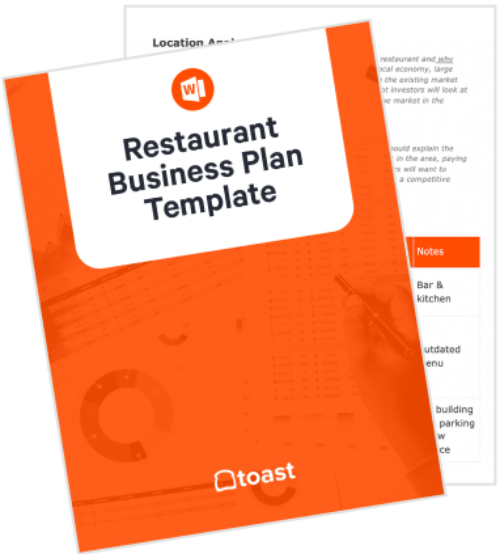 Restaurant Business Plan Template
A restaurant business plan explains in detail how the restaurant will operate once doors are open. Organize your vision and ensure that nothing is overlooked with these free template from Toast.
Download
1. You Need Restaurant Capital
We're going to be honest right off the bat: Opening a restaurant isn't cheap.
Whether you're franchising, partnering, or going solo, opening a restaurant requires a hefty chunk of capital. Fortunately, you have several options for restaurant business loans. Here are a few of them:
Equipment and Technology Loans. Negotiate with your bank or provider a way to procure loans for kitchen equipment and restaurant technology, which can be one of the most expensive costs. Many point of sale providers, like Toast, offer 0% financing to offset the initial cost of the technology.
Working Capital Loans. Working capital loans help cover operating costs while your restaurant has more expenses than income. Ideally, budget six to twelve months of operating costs until you reach break-even point.
Lines of Credit. If you're approved for a business line of credit, you'll get a maximum credit amount but will only have to pay what you use. Like a credit card, the line of credit constantly revolves. As you pay your balance, you'll have more credit to draw on for future expenses.
Other types of restaurant business loans include small business association loans, term loans, merchant cash advances, and equity.
When searching for restaurant capital, look to lenders like commercial banks, credit unions, and even your point of sale and payment processing partners.
Whether your goal is to open a new location, invest in new equipment, or just manage cash flow over the next few months, you're going to need a reliable source of funding to make your dreams a reality.
2. You Need a Restaurant Business Plan
Without a detailed, well-constructed business plan, you won't be able to bring your dream restaurant to life. Your business plan is a blueprint that outlines your entire vision for your new venture. It explains in detail how the new business will take shape and operate once the doors are open.
You'll use your restaurant business plan to guide you and your team in the beginning stages and to get funding from potential investors to obtain restaurant capital.
Here are some of the key elements of an effective restaurant business plan:
Executive summary
Company overview
Industry analysis (target market, location analysis, competitive analysis)
Marketing plan
Operations plan (staffing, customer service policies and procedures, restaurant point of sale, payroll)
Financial analysis (investment plan, projected profit and loss statement, break-even analysis, expected cash flow)
For a deeper dive into the specifics of building an effective restaurant business plan, check out this article: The Key Elements in a Restaurant Business Plan.
3. You Need Restaurant Licenses and Permits
Acquiring all of the necessary licenses and permits to open a restaurant involves paperwork and patience.
Depending on your concept and the city or state where you open your restaurant, the necessary licenses and permits you'll need — and the costs to acquire them — will be different. Some licenses are required for every restaurant (i.e. business licenses), while others depend on your restaurant concept (i.e. liquor licenses).
Here are some other licenses and permits you'll most likely need:
Employee identification number
Certificate of occupancy
Sign permit
Food service license
Licenses take time and money to acquire. If you're serious about opening a restaurant, get a jump start on procuring them early on in the process.
4. You Need a Restaurant Location
Choosing the right location for your restaurant is critical. You'll need to do research on the demographics, market, and competition in your location, as well as on the actual restaurant space and its size, visibility, and history.
You can buy an existing restaurant space, or you can build your restaurant from the ground up. You should also consider whether you want to own or rent a space. Here's some additional criteria to focus on:
Target market and ideal customer profile
Market conditions
Community
Size of the site
Previous tenants
Naturally, the location of your restaurant should match its concept. If you want to open an elegant steakhouse, you might need your own dedicated building. If you want to serve sandwiches or tacos to beach-goers, maybe a food truck will do.
5. You Need a Unique Restaurant Concept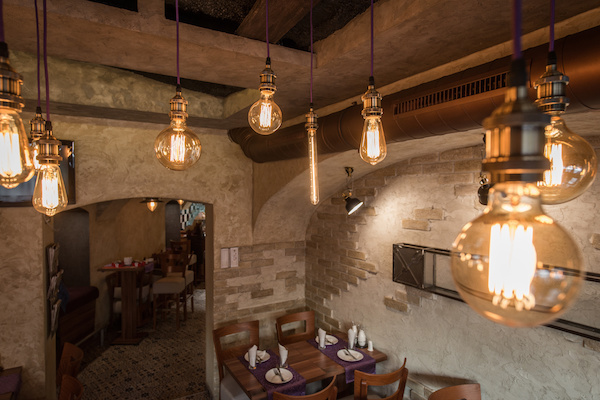 Diners have endless choices when deciding where to eat, so you need a unique restaurant concept that'll make you stand out and get people excited to enter your restaurant.
Do you want to be known for using ingredients sourced from local farms? Do you want to be known for letting guests build their own pizzas? Do you want to be known for having the best seafood in town? Whatever your dream is, find your concept and own it whole-heartedly. Your concept will help you better define variables including your target marketing and menu selection.
6. You Need a Memorable Restaurant Menu
With your head chef, brainstorm your menu offerings. Depending on the type of restaurant you open, there are many avenues you can take.
For example, if you're selling barbecue, how can you make your ribs different from another local barbecue concept? What "special sauce" can you add? What garnishes will you use? Is there any way you can market your company through your menu? How do your prices compare to other similar restaurants in the area?
Next, you'll need to price your menu. This is where cost of goods sold, food cost, sales forecasting, inventory, profit margins, and other restaurant metrics come into play.
The truth is that there's so much that goes into crafting a unique, memorable restaurant menu, from meal selection and pricing to design and menu item placement. For more information on how to effectively build your restaurant menu, check out our Menu Engineering Bootcamp.
7. You Need Top-Notch Restaurant Staff
Your employees are true extensions of your restaurant and its brand, making them one of the most important aspects in your restaurant's success. From the servers to the chefs, there are dozens of restaurant positions you can hire for.
You have a few options for acquiring new restaurant employees, including referrals, job boards, and career sites. According to the Bureau of Labor Statistics, the employee turnover rate for restaurants is 73%. That's why it's important to be creative when hiring restaurant staff and to provide the best hiring and onboarding experience possible.
For access to free job posting templates, interview questionnaires, and offer letter templates, complete the Hiring the Modern Restaurant Workforce Course.
8. You Need a Strong Restaurant Technology Stack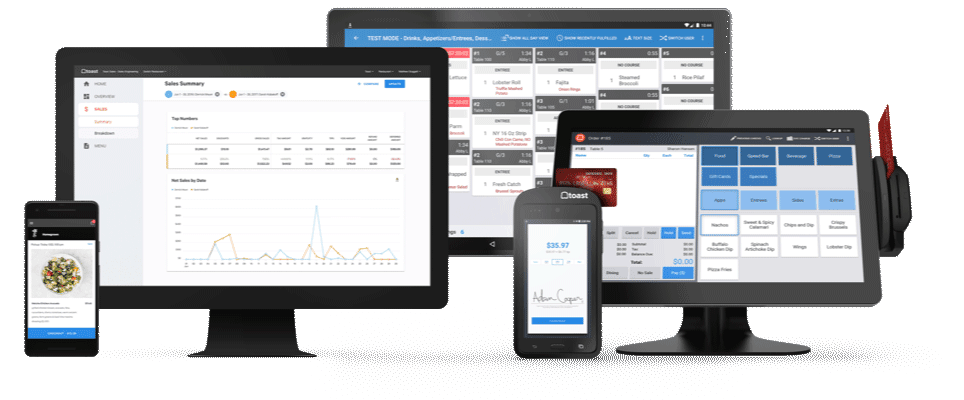 Jotting down customers' orders using a pen and paper will get old — and inefficient — really fast.
Restaurant guests are expecting technology in their restaurants now, and according to Toast's Restaurant Technology Report, 95% of restaurateurs agree that technology improves business efficiency.
To be successful, you'll need a robust, reliable POS system that offers pay-at-the-table devices, online ordering, inventory management, guest feedback options, and much more. It'll help to alleviate a ton of stress and help you run your business much more efficiently.
Other restaurant technologies should be considered to help you with:
Purchasing and inventory
Business intelligence and operations
Reservations and wait list management
Table top ordering and mobile payment
Employee HRIS, scheduling, and payroll
Online ordering
Customer loyalty and gift cards
Website management
Marketing and CRM
9. You Need a Marketing Plan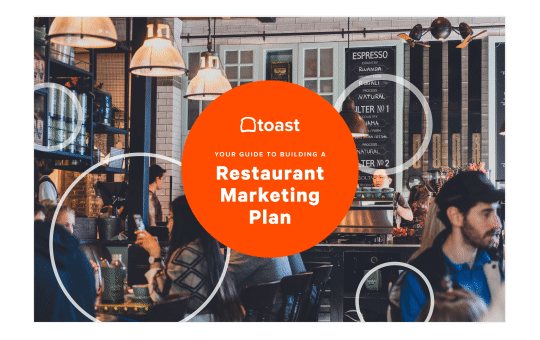 Opening a restaurant requires a marketing plan to help you entice and engage customers. Everything from opening day incentives and weekly specials to your restaurant's social media and email marketing plans should be covered in your restaurant marketing plan.
There's no such thing as one-size-fits-all when it comes to marketing your business, so you should make a restaurant marketing plan that's as unique as your concept. Check out Toast's free, customizable Restaurant Marketing Plan to help you get started.
Opening a restaurant is a big mission — and running one isn't easy — but with these tools and resources, our hope is to help you successfully follow your dreams, thrive, and delight your new restaurant guests.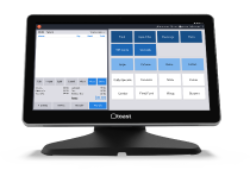 Learn how a better point of sale system can help you run your restaurant.
Read now