Pop-up restaurants are a trendy but effective force in the food industry.
Looking for a low-cost way to test out new restaurant concepts and menu ideas? Are you a new or aspiring restaurant owner but don't have the funds to open a restaurant?
A few years ago, your answer might have been a food truck. They, too, give you the opportunity to test the culinary waters and give new guests a chance to learn about your food and the teams behind that food — without having to invest too much in location, equipment, or labor.
But pop-up restaurants are a relatively newer trend that might be your answer to building a successful proof of concept — and they don't usually involve preparing, cooking, and serving food out of a small vehicle.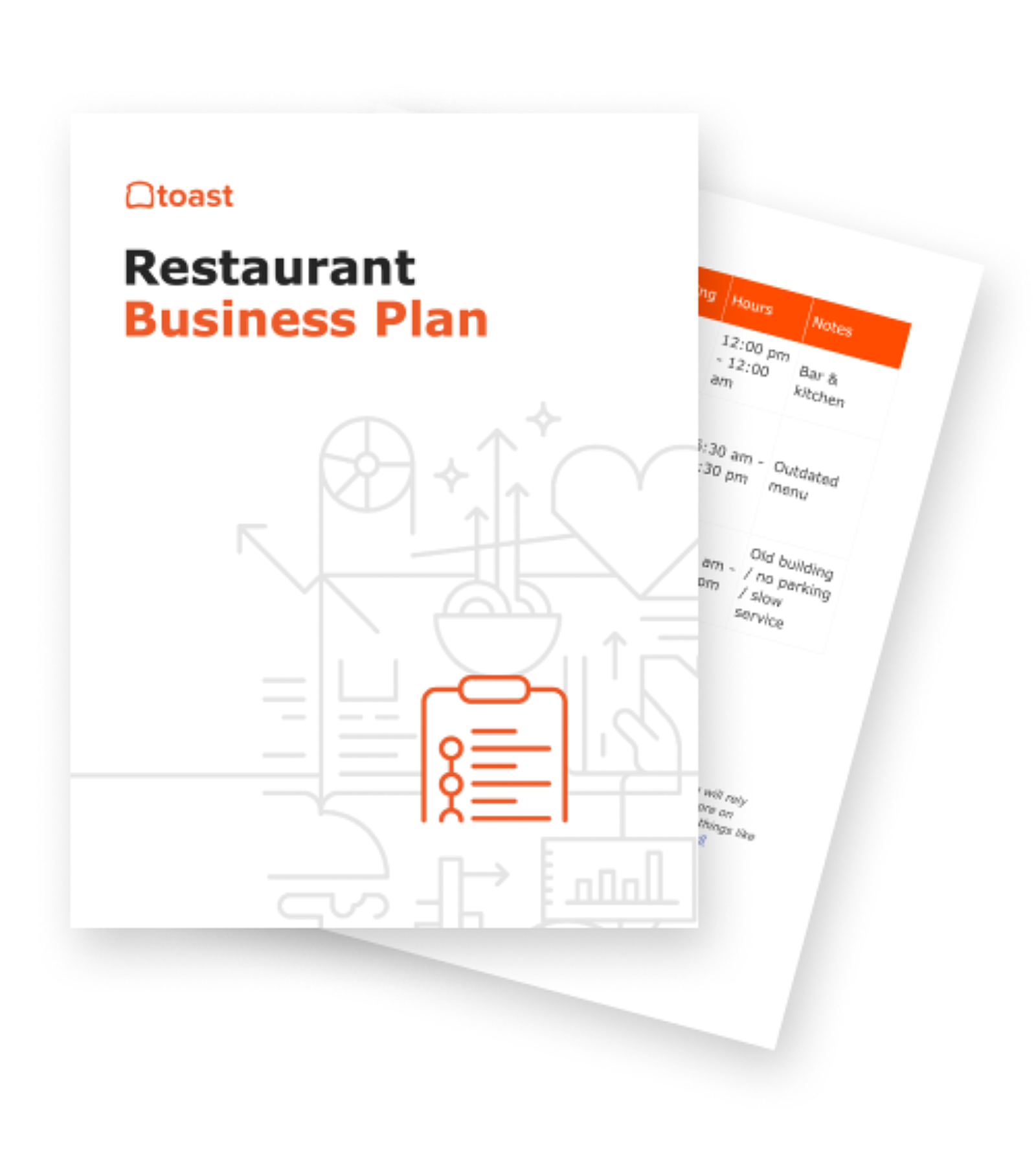 Restaurant Business Plan Template
No matter where you're at in your restaurant ownership journey, a business plan will be your north star. Organize your vision and ensure that nothing is overlooked with this free template.
Download
What is a Pop-Up Restaurant?
Pop-up restaurants are temporary restaurants hosted in various spaces, such as existing restaurants, bars, arcades, bowling alleys, theaters, or even chef's homes. A pop-up restaurant can take the form of everything from an exclusive one-night takeover of a neighborhood restaurant to a food tent open for a few months at a local outdoor market.
Many established and aspiring restaurateurs are now turning to the pop-up trend, both to build community partnerships and to create buzz and collect feedback before making the investment in a full-fledged restaurant. They're also a great way to start building relationships with the community and partnerships with other local businesses.
The History & Rise of Pop-Up Restaurants
Pop-up restaurants are becoming increasingly popular in the industry — according to the National Restaurant Association's What's Hot 2019 Culinary Forecast, pop-up temporary restaurants are the second-most popular restaurant concept.
But while the term "pop-up restaurant" only took off in a big way around 2014 (according to this Google Trends report), they've evolved from a more storied concept: supper clubs.
Back in the 1960s, the term "supper club" referred to traditional restaurants that also served as exclusive social clubs. They would present themselves as high-class affairs, even if the price was relatively affordable. Eventually, the term "underground restaurants" became synonymous with supper clubs. These were closed-door restaurants, where famous chefs would cook food out of their home for the masses — or at least those who were in the know about the event.
In 2007, Ludo Lefebvre brought the underground restaurant concept to the public with one of the first documented pop-up restaurant concepts: LudoBites in Los Angeles. LudoBites was a series of temporary restaurants that appeared across LA — a few days here, a few weeks there — and then disappeared.
"I think the pop-up model can work great for quick service," Lefebvre said in this QSR Magazine article. "It is a really great avenue to test-market a new concept. It can also help give a little energy to a quick-service restaurant that might be stale or boring. Instead of testing or launching a single product, think about a concept within a concept."
Since then, dozens of restaurateurs have hopped on the trend, and plenty of diners have made it their mission to find exclusive pop-up events to attend. In fact, Eventbrite analyzed more than 40,000 of these events in a look at top food and drink event trends and found that the fastest growing trend was the pop-up dining experience, with 82% growth.
The Pros & Cons of Opening a Pop-Up Restaurant
Restaurant professionals are opening new pop-ups all the time, and guests are scrambling to get access to these events. But before you jump into opening one yourself, you need to consider all the pros and cons, as well as what exactly your purpose or mission is behind opening one. You'll also get inspiration from other pop-up restaurants that have succeeded.
The pros of opening a pop-up restaurant
Ability to test a new restaurant concept or menu, as well as evaluate current skills and techniques, before investing further

Lower startup costs, including less overhead and labor

Opportunity for culinary creativity

Extra marketing power and built-in audience if "popping up" at an already existing venue

Option to test different pricing methods, such as flat ticket prices or prix fixe menus for exclusive dining experiences

Flexibility in location and ability to move from city to city with similar concepts or menus
The cons of opening a pop-up restaurant
Must be willing to operate with limited resources or equipment and/or in unfamiliar territory

Challenging food and labor costs to control, and can be difficult to turn a profit despite potentially higher check averages

May be difficult to create repeat customers if only opening occasional pop-ups

Heavy reliance on public relations, community building, social media, and marketing
5 Creative Pop-Up Restaurant Examples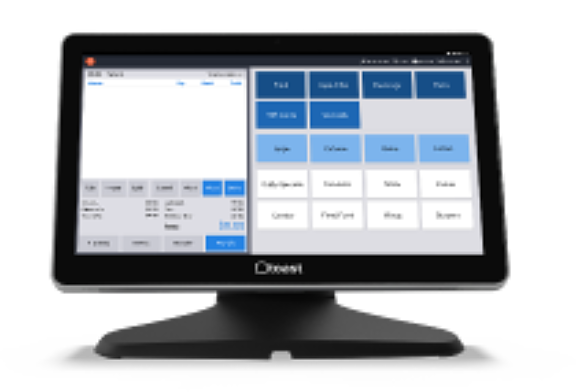 Learn how a better point of sale system can help you run your restaurant.
Read now
How to Start a Pop-Up Restaurant: A Quick Step-by-Step Guide
After reading all of the above, are you feeling excited about the idea of starting a pop-up restaurant? If so, here's a quick eight-step plan you can follow to get started.
Create a business plan. Your pop-up restaurant business plan will act as a blueprint that outlines your entire vision, including the end goal of the pop-up. The plan will act as a roadmap to help you stay focused when you're in the weeds. Download a template to get started.
Choose a location. Research restaurants or bars in your area that host pop-ups, or brainstorm unique venues — like bowling alleys or arcades — that your pop-up restaurant could open in.
Apply for insurance, permits, and licenses. Make sure that you apply for your foodservice permit, business license, and any insurance. Learn more about the permits and licenses required to open a restaurant.
Set up a mobile kitchen. Invest in restaurant equipment that's not too bulky and is portable, like induction burners and industrial-strength stick blenders, so you have flexibility in your pop-up restaurant location.
Set up a temporary dining room. Depending on your concept, this can be pretty easy — you might be able to use the dining area of the restaurant you've partnered with — or a bit challenging, depending on space and resources. Search for design inspiration and check out these restaurant layout examples.
Write and price a pop-up menu. Use your pop-up restaurant as an opportunity to engineer a menu that surprises and delights new guests. Make sure to consider food costs and prime costs when pricing the menu, whether it's prix fixe or item-by-item, to make sure you're turning a profit. Check out our Menu Engineering Course to learn how.
Get the right technology. Make sure to partner with a restaurant POS system that'll grow as you go, especially if you have aspirations to transform your pop-up restaurant into a full-fledged restaurant operation one day.

Follow a solid marketing and PR plan. Pop-up restaurants rely heavily on marketing and PR plans, so get in touch with publications such as Eater, Thrillist, and local newspapers and magazines that cover new restaurant openings. You can also get creative and find new ways to get your concept in front of people. To get inspired, download your Restaurant Marketing Plan template.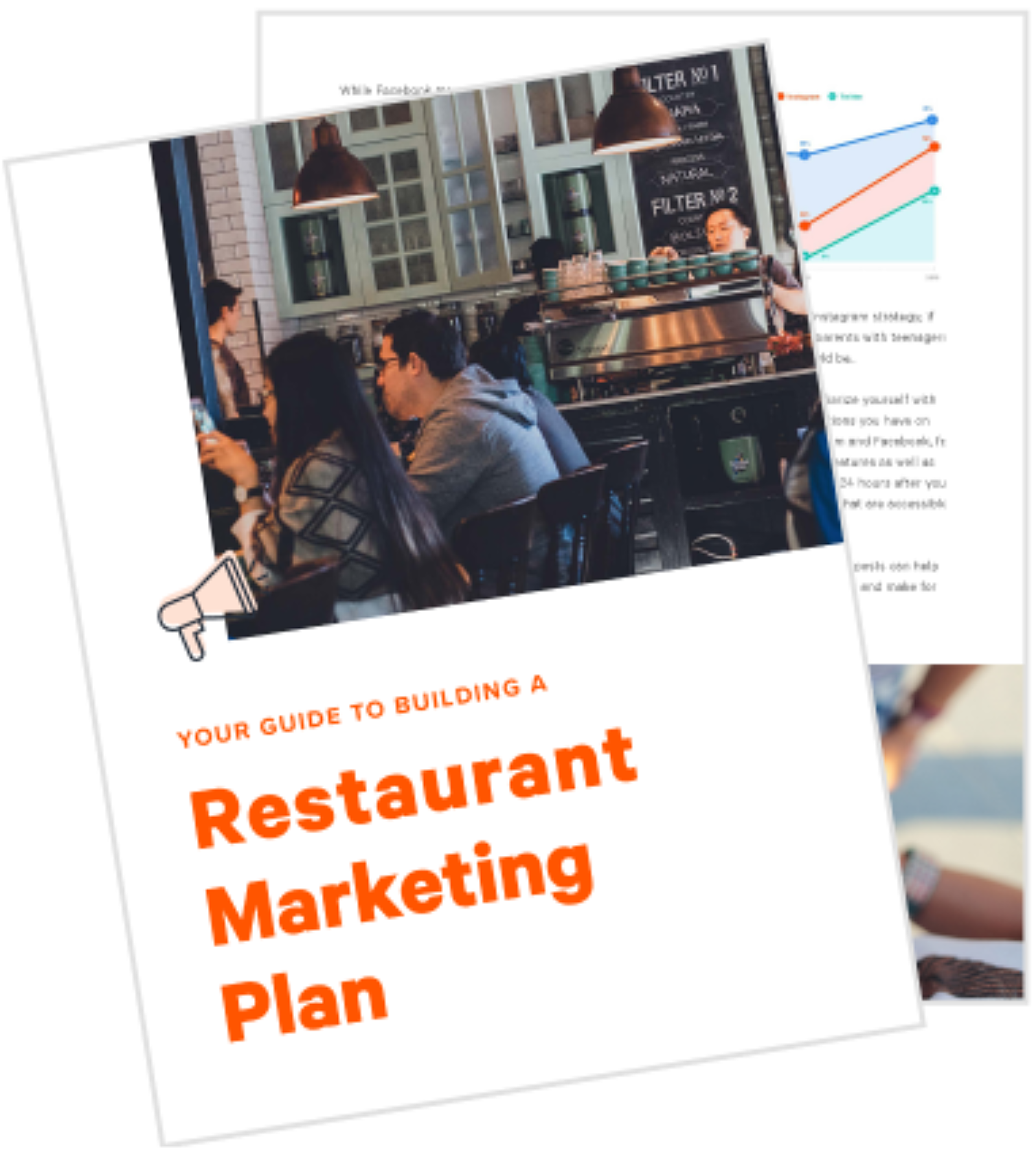 Restaurant Marketing Plan
Create a marketing plan that'll entice and engage the customers you want with this customizable marketing plan template and interactive calendar from Toast.
Download
Your Turn: What's Your Experience with Pop-Up Restaurants?
Have you ever started a pop-up restaurant? How did you measure success, and what advice do you have for fellow restaurateurs looking to follow the trend? If you're thinking about opening a pop-up restaurant, what would your concept be? Share your thoughts with us on Facebook and Twitter.