The All-In-One Restaurant Platform
Built for new restaurants
Whether you're a foodie who's always dreamed of owning your own restaurant or an industry pro ready to take the leap with a new concept, Toast is here to help.
The help you need, when you need it
Resources, advice, and answers to your questions.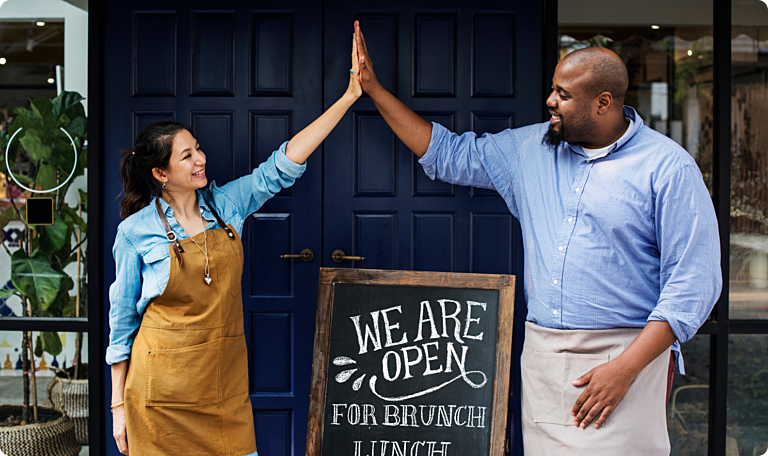 Get prepared
From business plans to checklists, get everything you need before you open.
Be ready on day one
Open with all the hardware and software you need for day-to-day operations.
Open with confidence
No matter your background or goals, we've got you covered.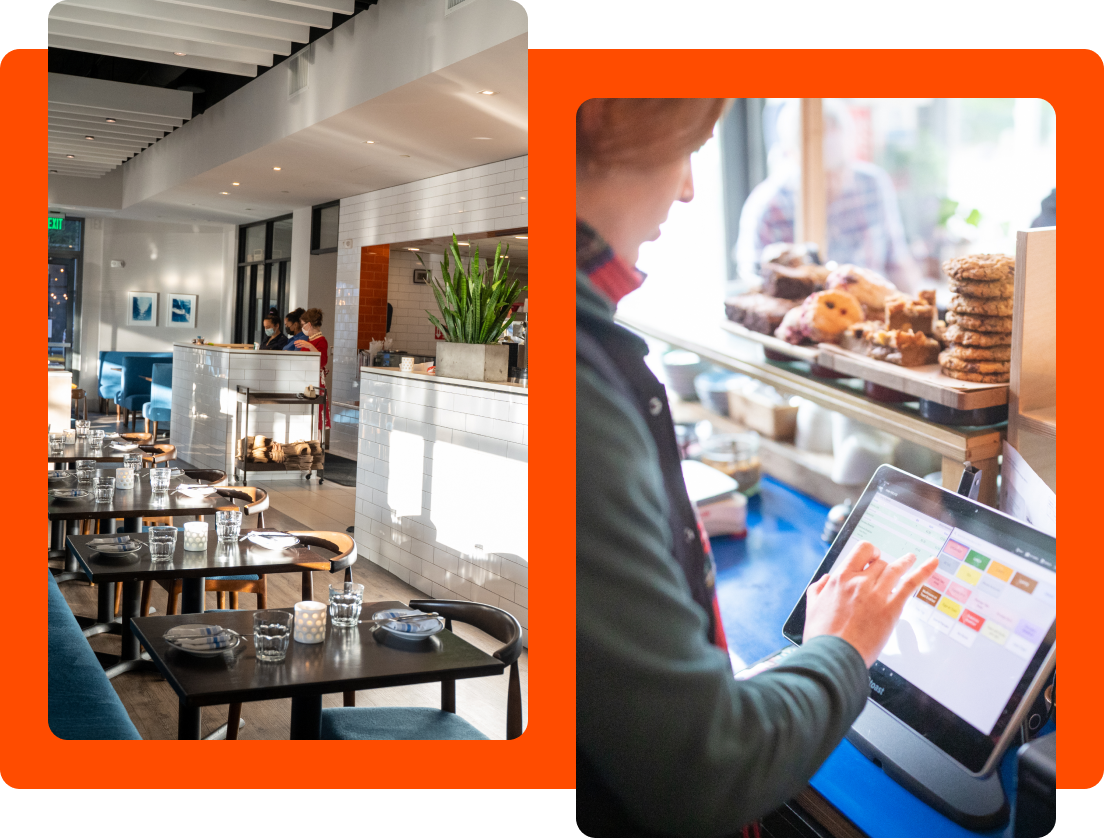 I'm newer to the restaurant industry and looking for advice.
Passion will take you far. So will flexible payment options and free tools like step-by-step restaurant opening guides.
I'm a restaurant vet and need a partner I can trust.
Pair your industry experience with tools to manage cashflow, menu profitability, and hiring.
Track and control your restaurant costs with this handy guide.
Let's turn your new restaurant into a top talent destination. Here's how.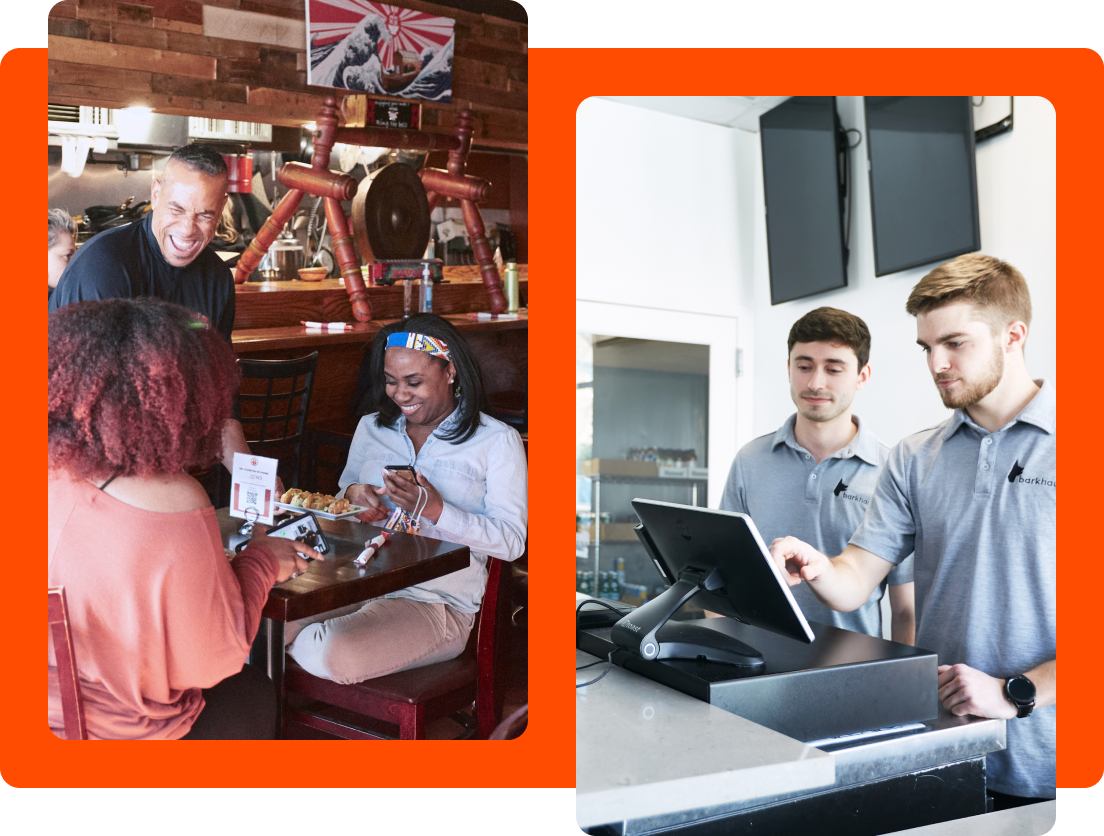 Free tools, templates & more
The checklists, templates, calculators, and guides you need. All for free.
Want more?
We never say no to seconds. Subscribe for content customized for you.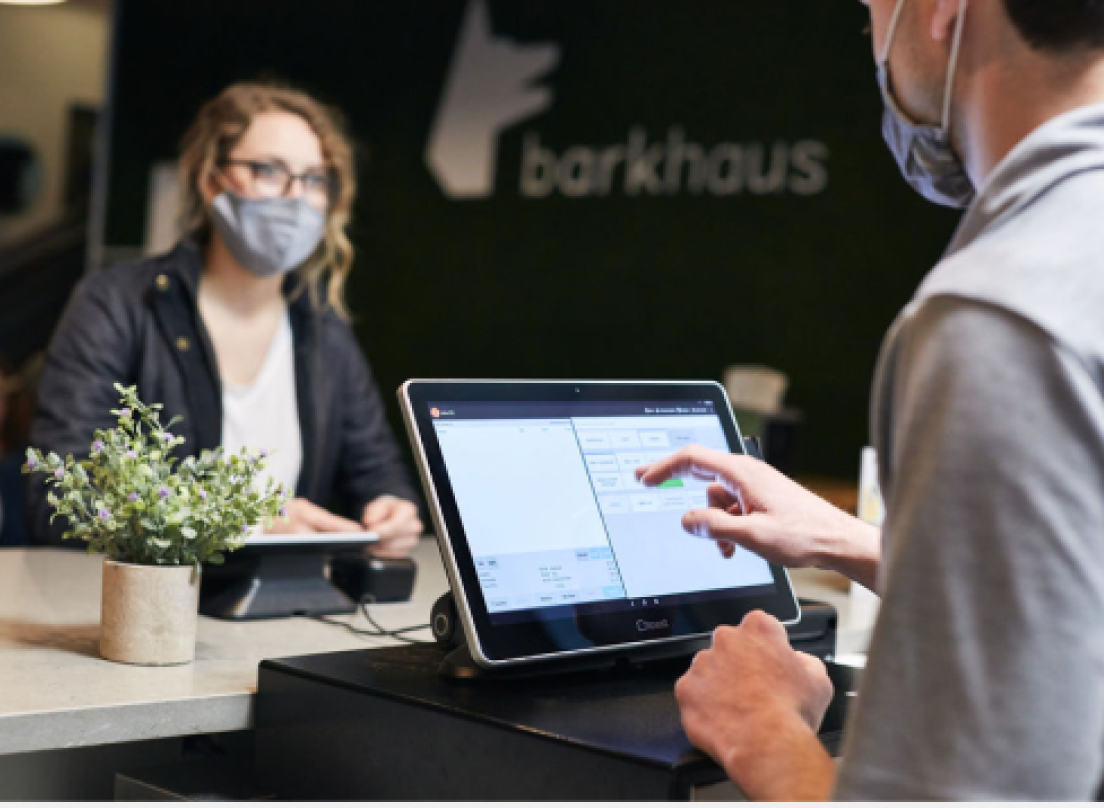 "And in about 24 hours we went from boxes to processing payments at our soft opening that evening."
Start simple
And grow when you're ready. These options are curated specifically for new restaurants. Want more? With Toast, you can always add functionality to the platform later.
Starter Kit
Ideal for single-location restaurants who need 1-2 terminals to get up and running.
Shop Now
Cloud-based point of sale
Hardware configuration including one terminal. (Additional charges apply for subsequent devices.)
Bring your restaurant online with Online Ordering, Toast TakeOut, and Toast Delivery Services.
Guest engagement tools including email marketing, gift cards, and loyalty.
Restaurants Basics
Ideal for new restaurants who want to get started with Toast and save money by bundling POS and Payroll
Starting at
$110/month
+ $4 per employee/month
Talk to Our Team
Cloud-based point of sale
Payroll lite
Scheduling lite
Additional employee management tools including Business Insurance, Vestwell 401k, and Toast PayCard