Online Ordering System for Restaurants
Own your guest relationship and maintain your margins by allowing guests to easily order pickup or delivery directly from you – commission-free.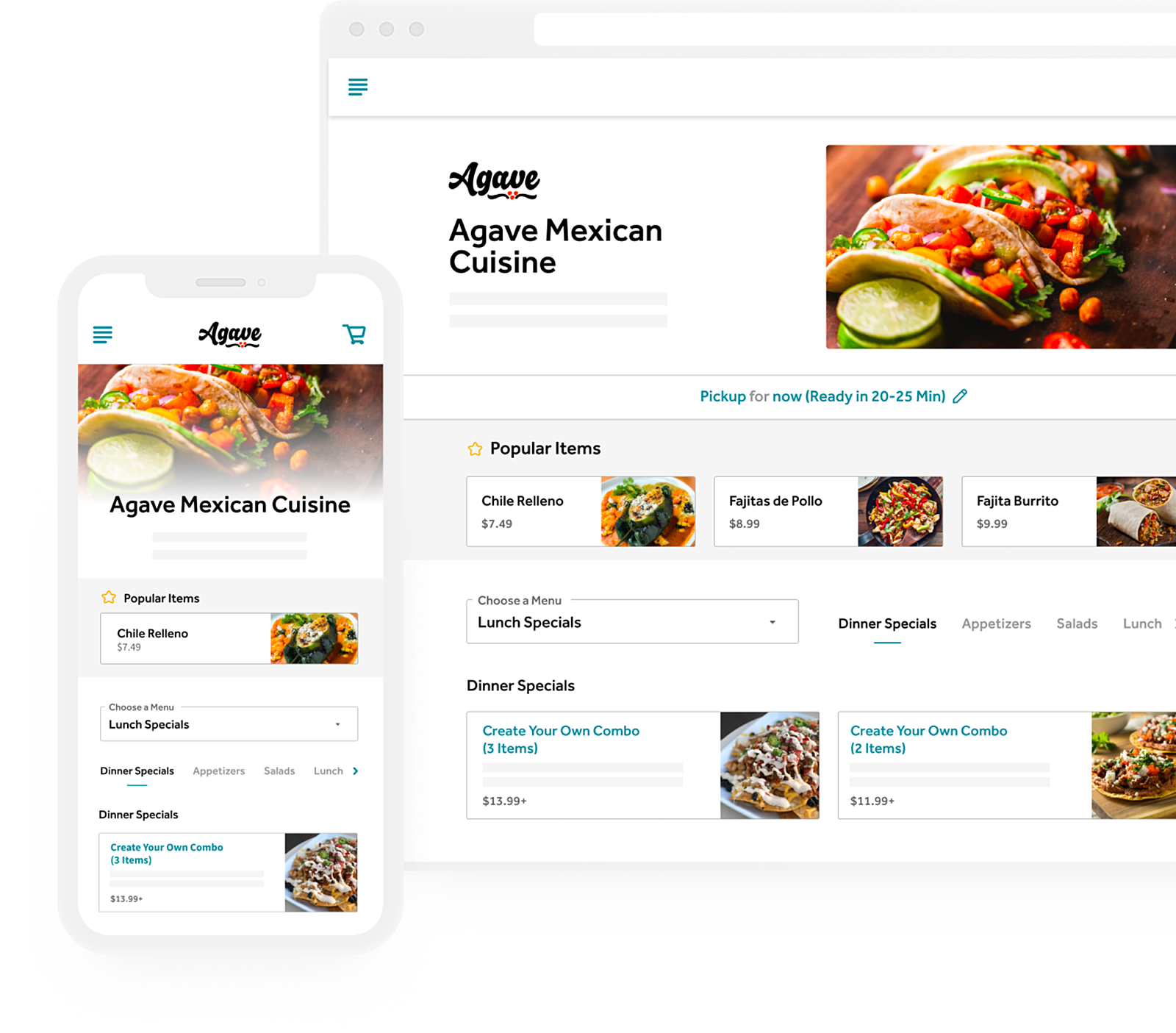 Restaurants can save up to $36K a year in commissions* by switching to Toast Online Ordering.
Calculate how much you could save by switching to Toast online ordering from third party delivery vendors or phone call based ordering.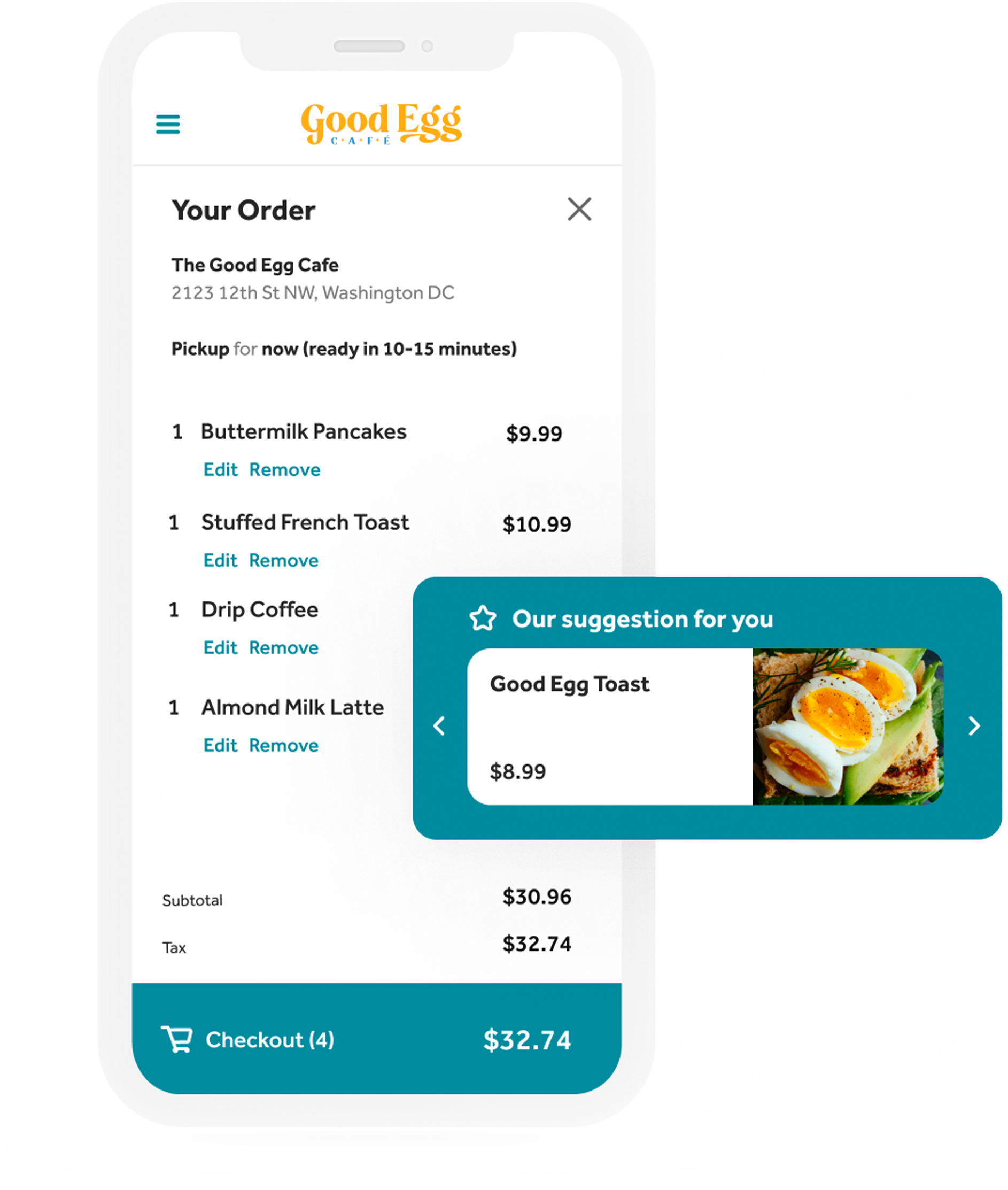 A commission-free online ordering system that helps you grow your revenue while protecting your bottom line.
Increase sales Offer your guests new ways to enjoy the food they love. Drive guests to your site through special promotions like combos, BOGOs and item-specific discounts.

No commissions or hidden fees Maintain your margins by allowing guests to order curbside pickup, takeout and contactless delivery directly from you.

Drive repeat visits Improve your marketing outreach and keep guests coming back with integrated Toast Marketing and Toast Loyalty.

Boost check size Easily feature popular menu items or suggest upsell recommendations based on real data science.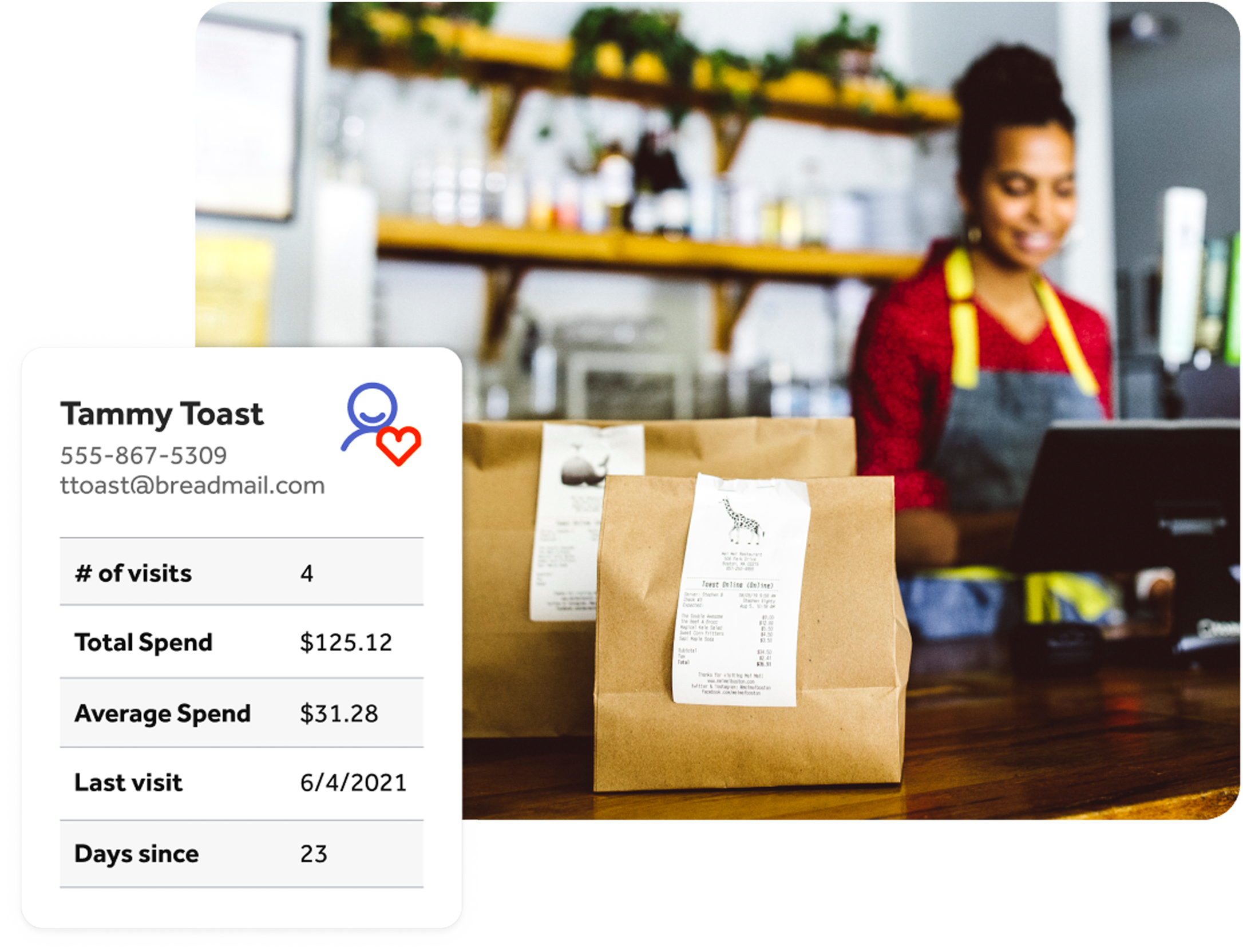 Allow your guests to order curbside, pickup or delivery directly from you, commission-free.
Seamless ordering experience Guests enjoy a mobile friendly experience from any device and can easily reorder their favorites or schedule orders ahead of time.

Offer commission-free delivery Offer your own delivery and meet your guests wherever they are with Toast Delivery Services TM or by dispatching your own drivers.

Convenient payment options Make guest checkout easy no matter how they pay with options such as Apple Pay and Toast Gift Cards.

Customize with your branding Upload your logo and pictures of menu items so your digital presence looks and feels like your restaurant.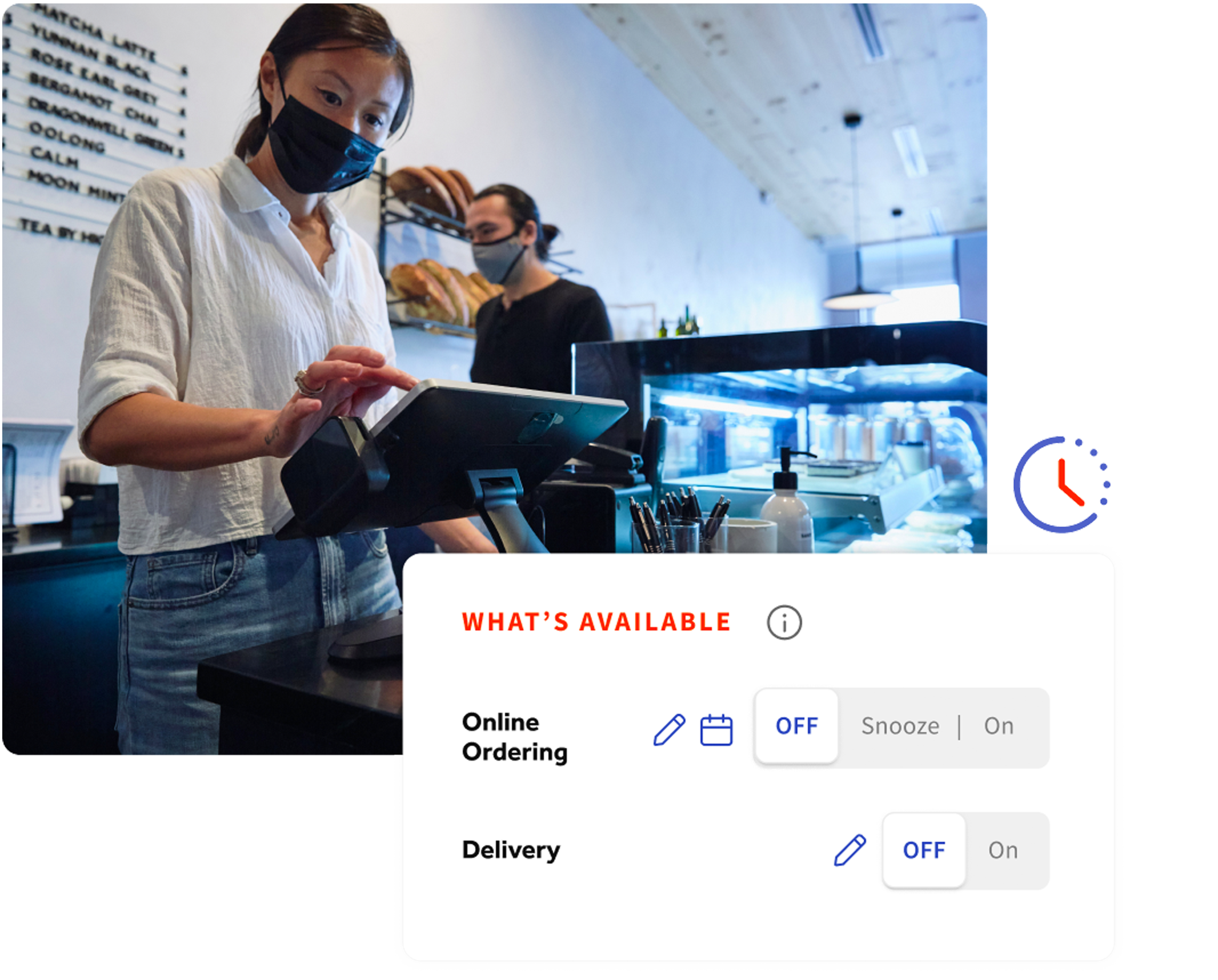 A restaurant online ordering system that is completely integrated with your point of sale
Get orders right every time Fire orders directly to your kitchen and restaurant POS system – no more manual entry.

Throttle orders when you need to Control your ordering flow during peak times. Set windows for accepting orders to ensure your staff stays out of the weeds.

Get started easily Setting up your online ordering system is easier than ever. Activate it in your account, create your menu, and you're ready to go!

Manage your menu with ease Update specials, prices and 86'd items all from your POS - no more managing multiple menus.
An online ordering system powered by centralized tools to maximize your profits.
Manage all your takeout and delivery orders from a single screen on the POS and unlock channel insights to understand how each channel contributes to your sales and margins.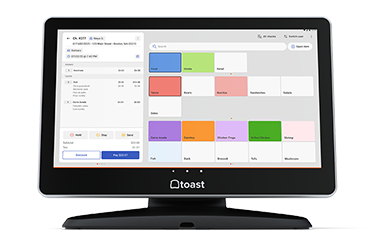 SUCCESS STORIES
Why Restaurateurs Choose Toast
"You have to pick a POS that allows you to expand beyond your restaurant's four walls. We had a reduction in our commissions last year which saved us almost $25,000. Moving that traffic away from third-party apps and focusing on that seamless experience with Toast is the way to go."

Shandor Collins
IT Director at Trapper's Sushi

"Without Toast, it would be much harder to do the volume we see at lunch. We might do 100 to 200 tickets over the course of a couple hours. Kitchen display screens have helped us achieve that level of service."

Brad Gillis
Co-Founder at Home Grown

"Customers who order through our Toast website receive faster service than those who order through a third-party site because it's connected directly to our kitchen. It takes 4 or 5 minutes longer per ticket if the order comes in through an external vendor."

Daniel Ganem
Co-Founder and Executive Chef at Zuuk Mediterranean Kitchen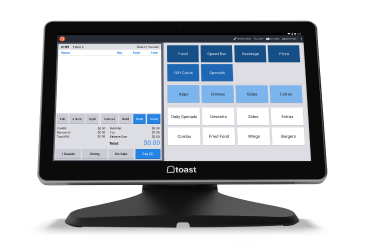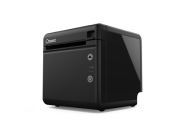 INTRODUCING
Toast Starter Kit
The easiest way for restaurants to sell, manage, and track. And it's fully customizable.
WHY TOAST
The Point of Sale Platform Powering the Most Successful Restaurants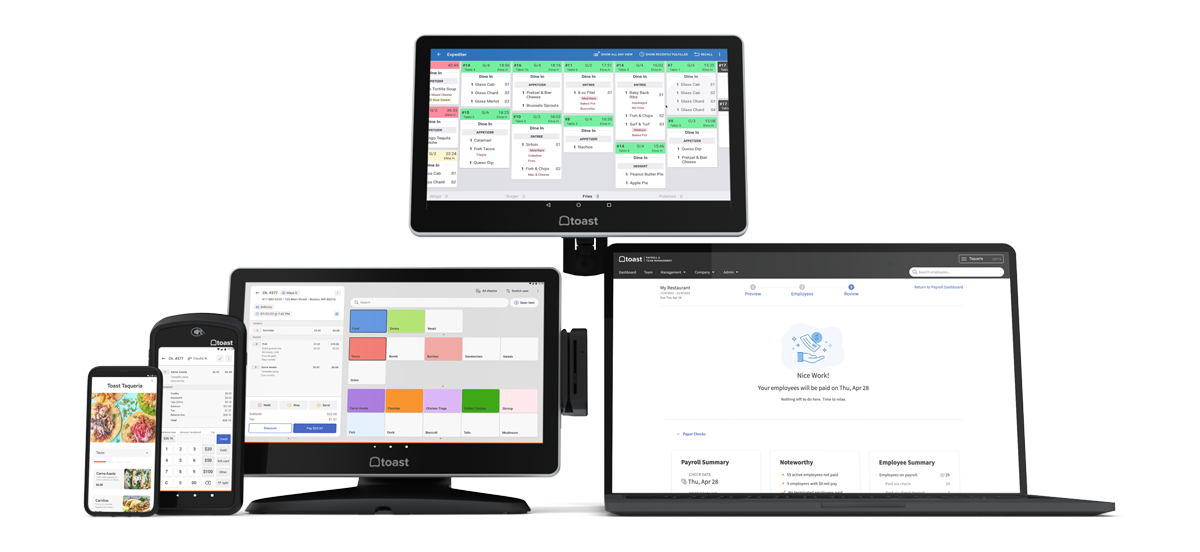 By requesting a demo, you agree to receive automated text messages from Toast. We'll handle your info according to our privacy statement.
Hungry for more? We've got you covered.
1. According to the Restaurant Success in 2019 Industry Report by Toast.
2. Card-Not-Present payment processing fees apply when you make a sale: 3.5% + $0.15 for Visa, Mastercard, Discover and 3.89% + $0.15 for AmEx. If you only purchase E-Gift Cards, payments are processed through a third-party at a standard rate of 2.9%+$0.30. Contact us for details.
3. According to internal Toast data from our restaurants.
* Based on average monthly Online Ordering volume, assuming that customers pay 30% commission on third party ordering channels and switch all digitial ordering volume to Toast.
Powered by Froala Editor