Catering & events made simple
More revenue streams, more efficiency: From planning to execution, manage every step of your catering and event business with Toast.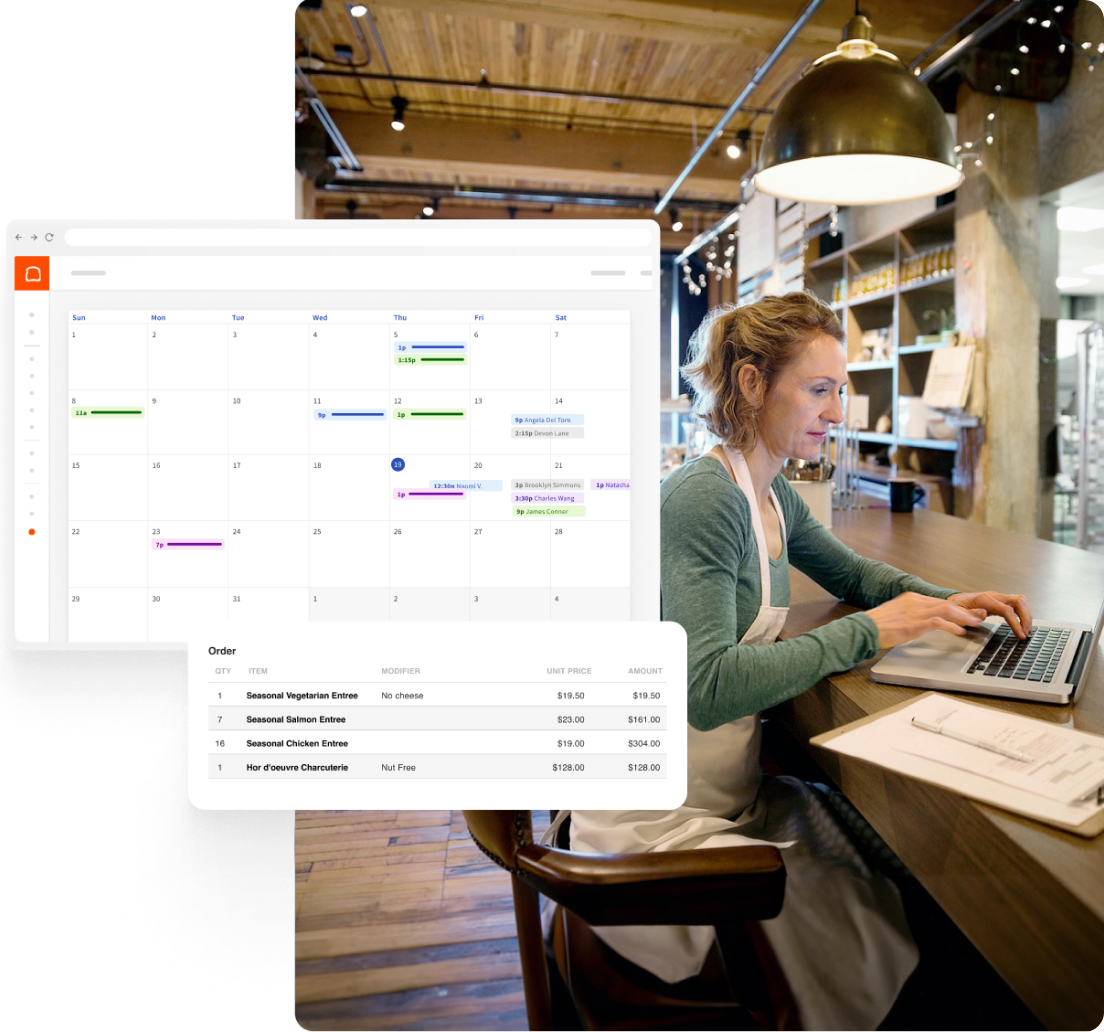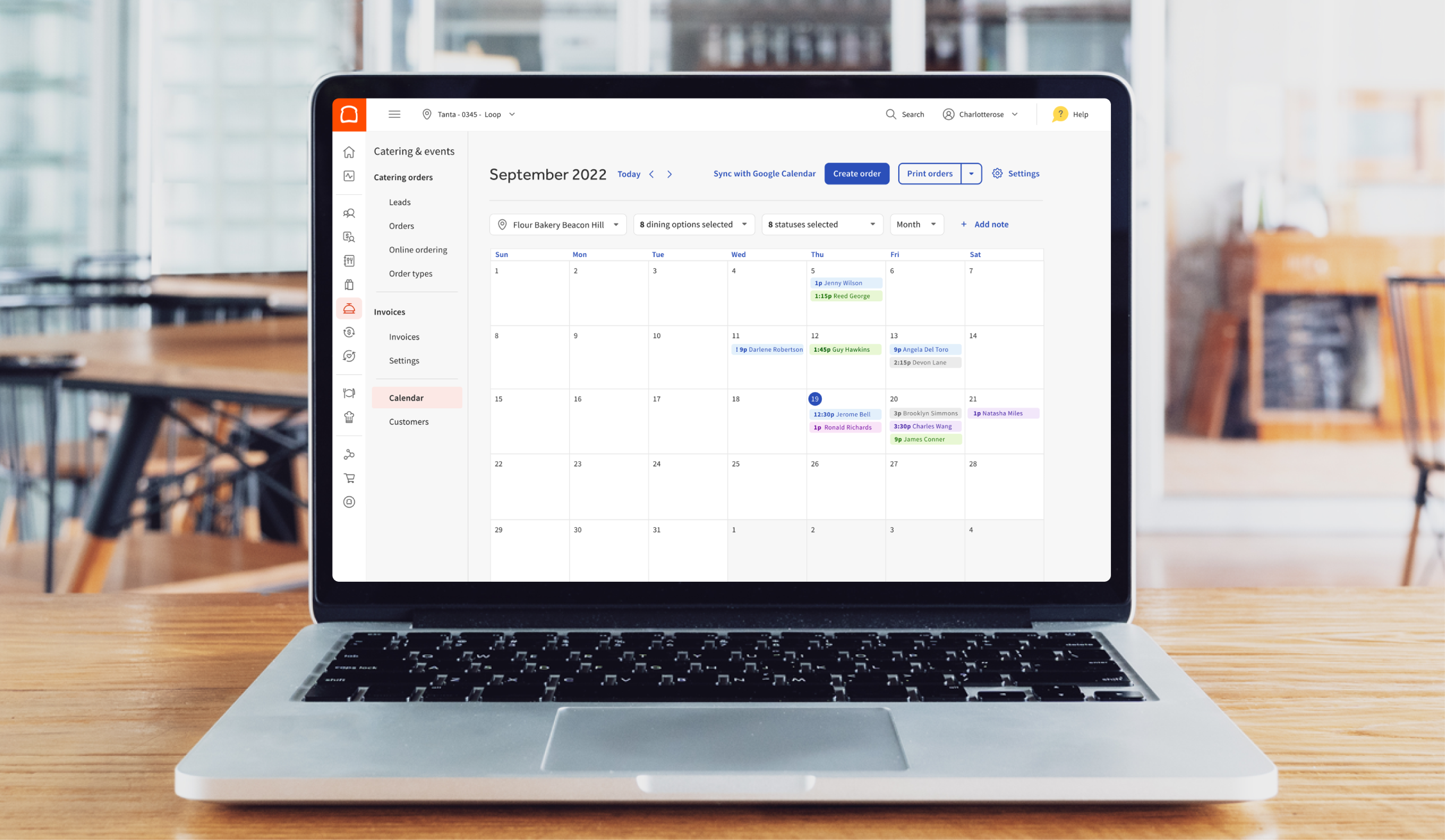 Calendar View
See all orders in a single calendar within Toast or on Google Calendar – so your team can prepare for busy days ahead of time.
Download & Print Orders
Download or print PDF versions of prep lists, pack sheets, banquet event orders (BEOs), or invoices within a date range.
Invoice & Payment Status
Easily check the status of each order or track down invoices to make sure you get paid on time.
Catering Online Ordering
Create a catering online ordering website where guests can place and pay for catering orders through a seamless ordering and checkout flow.
Streamline planning
Collect relevant guest information online to create custom BEOs, quotes, and estimates.
Automate tasks & boost efficiency
Turn an event BEO into an invoice your guests can easily pay online or on the POS.
Get (and stay) organized
Manage everything with one system – from preparing and packing catering orders to tracking sales and revenue.
Automate tasks & boost efficiency
Simple tools for your complex business
BEO Forms
Create BEOs that work for every occasion. Use one of our editable templates to get started, or create a custom order form to capture relevant information you need from your guests.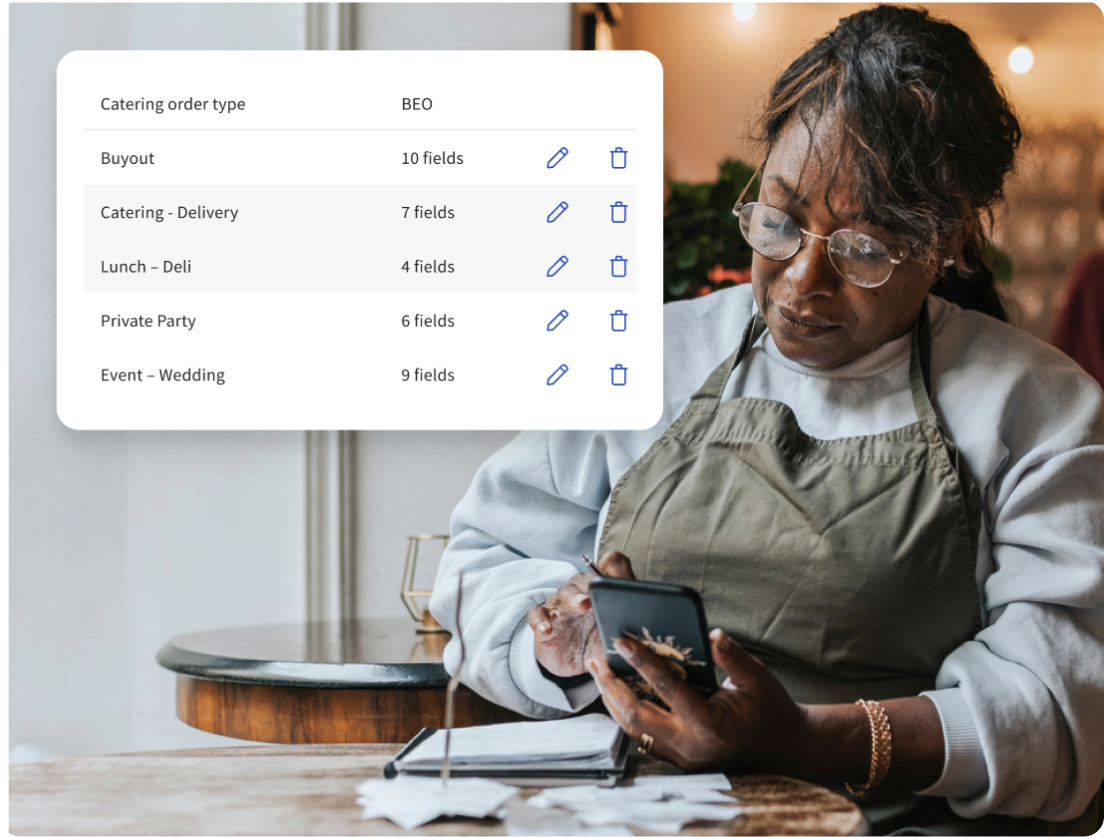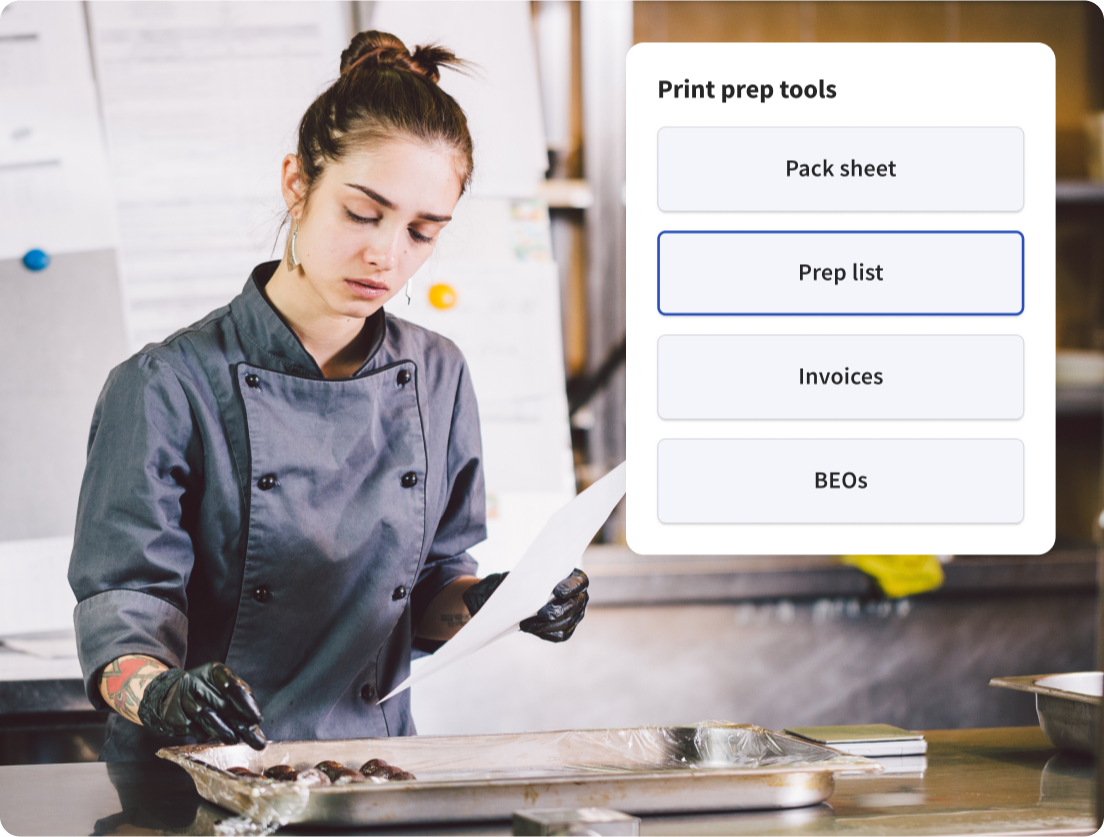 Fulfillment Tools
Printable prep lists and pack sheets can help reduce the time it takes to prepare and pack large catering orders.
Lead Management
Collect leads using inquiry forms that guests can fill out online. Manage and track those leads throughout the entire event planning process.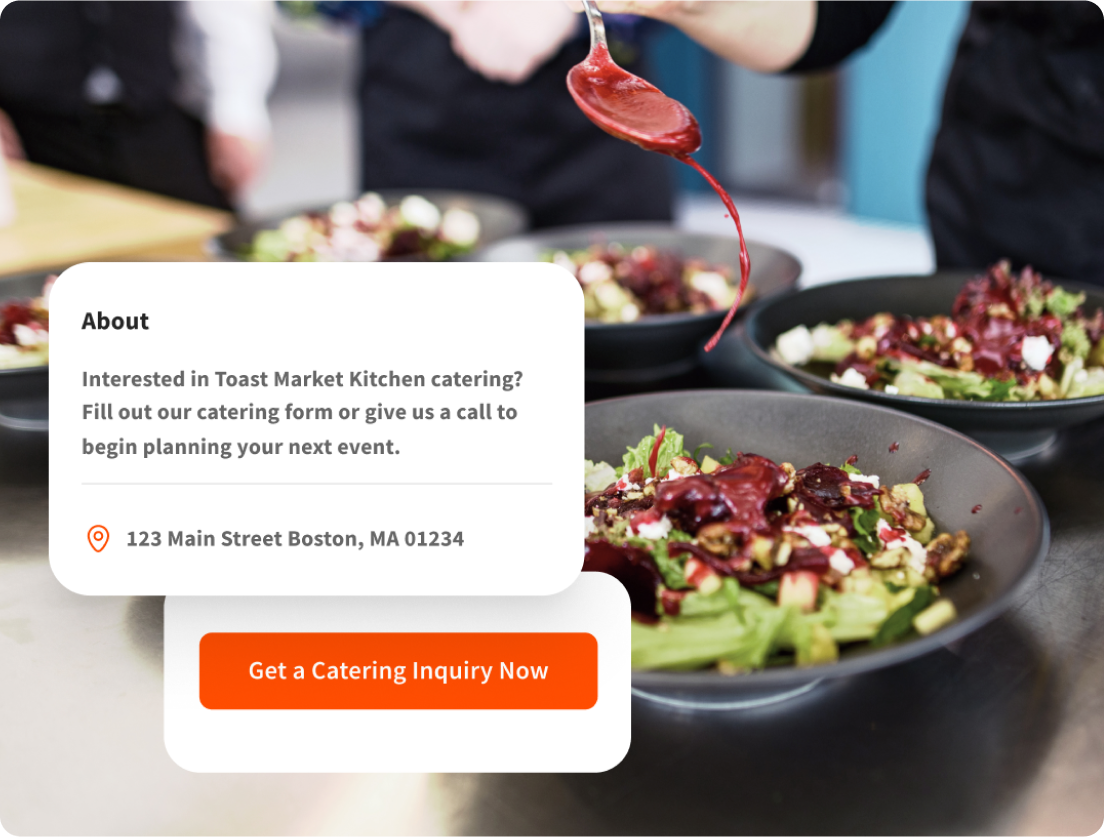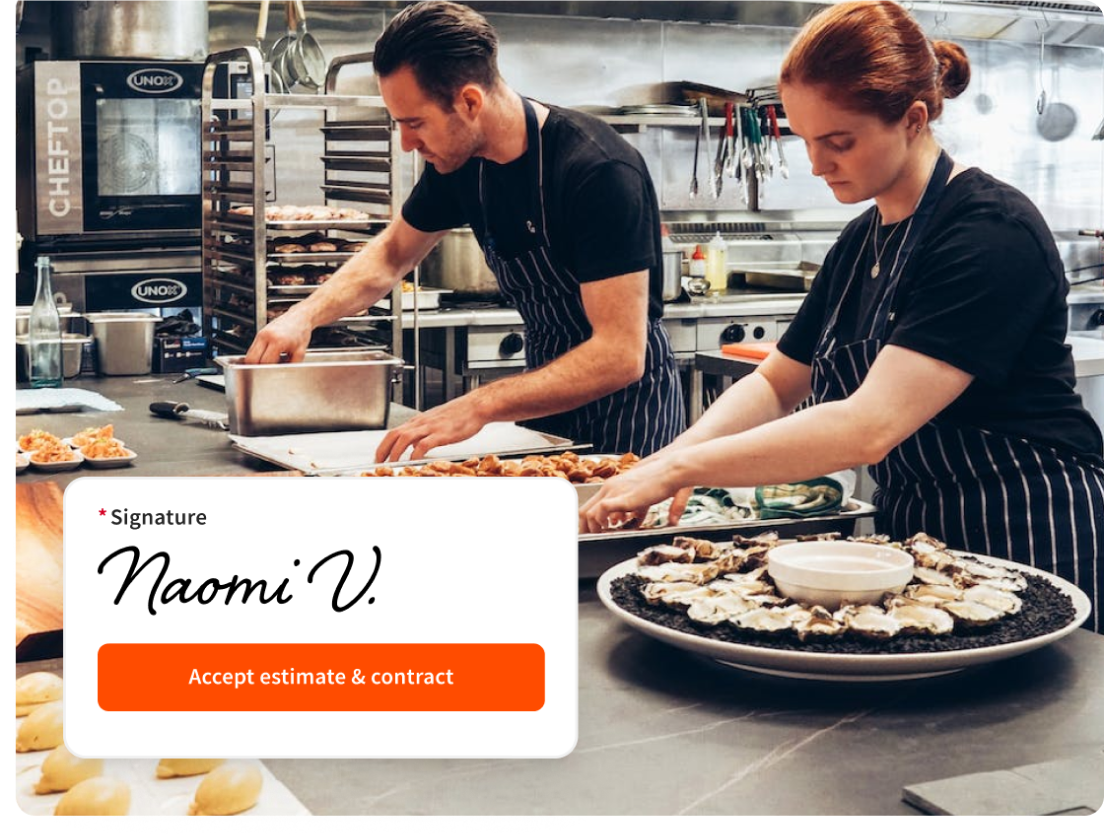 Quotes and Estimates
Create quotes and include contract terms your guests can approve and confirm before they pay the invoice.
Catering Online Ordering
Whether you need longer lead times or larger minimums for catering orders, you can fully customize a catering-specific online ordering solution to fit your needs.1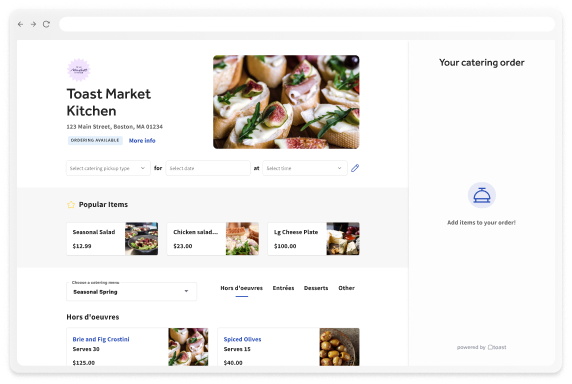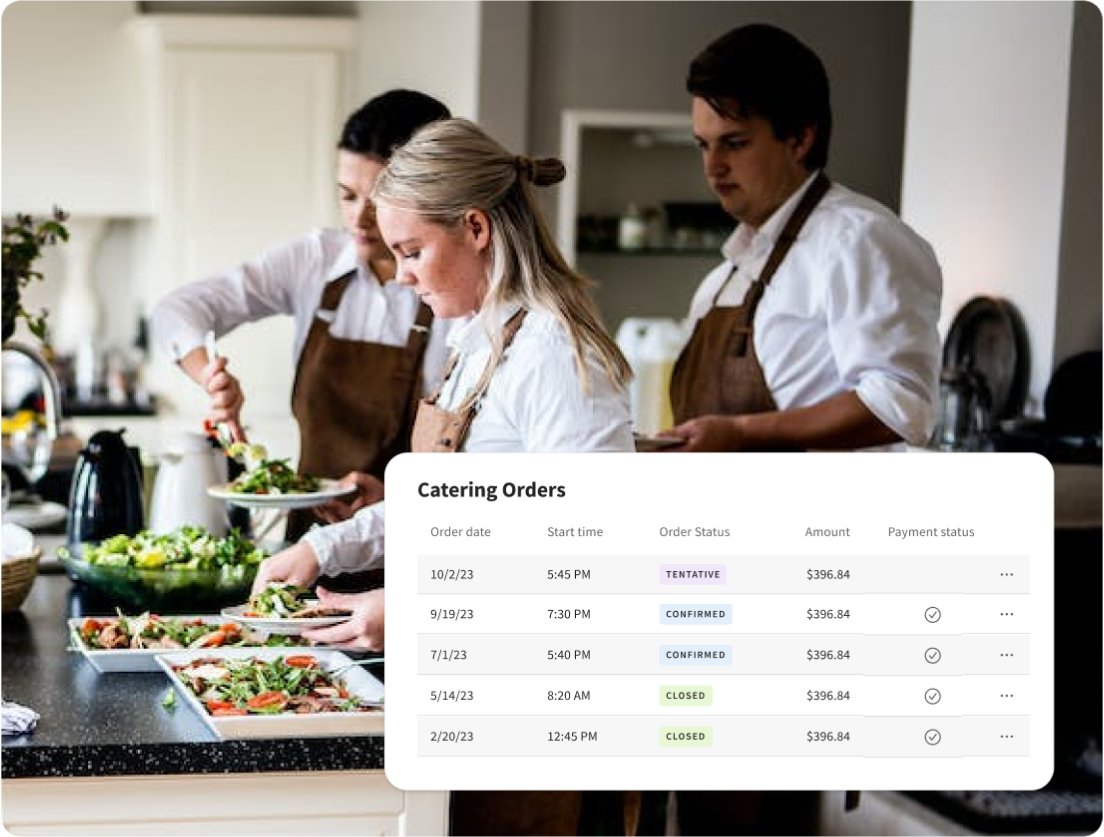 Online Invoicing
Our secure online invoicing solution helps you get paid on time and helps provide a convenient payment option to your guests – all while working seamlessly with your POS.
Learn more
Get the most out of Toast Catering & Events
Toast products are designed to work even better together. Here's what we recommend with Toast Catering & Events.
See how other restaurants are using Toast Catering & Events to boost their business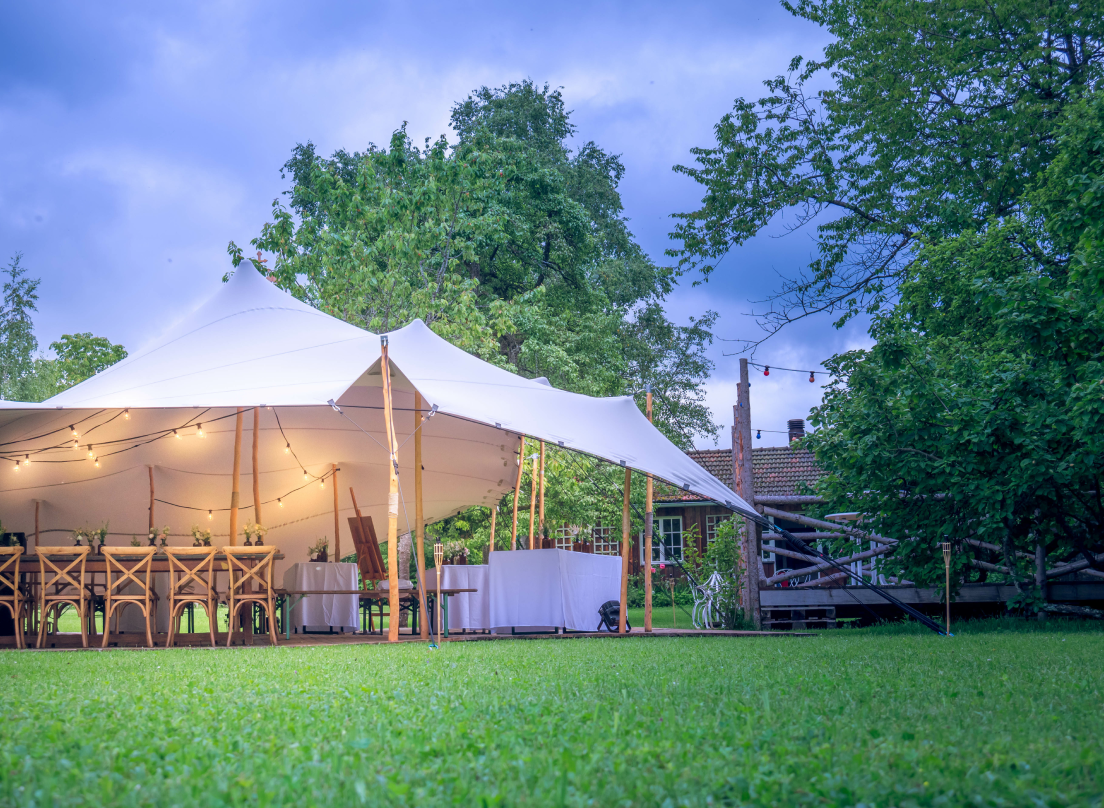 "Toast Catering & Events is user-friendly and the best platform I've used in venue sales or catering. Biggest benefits are the simplicity and efficiency when communicating with the team and the client."
Laura Harrelson
Event Sales Director
TERI, Inc.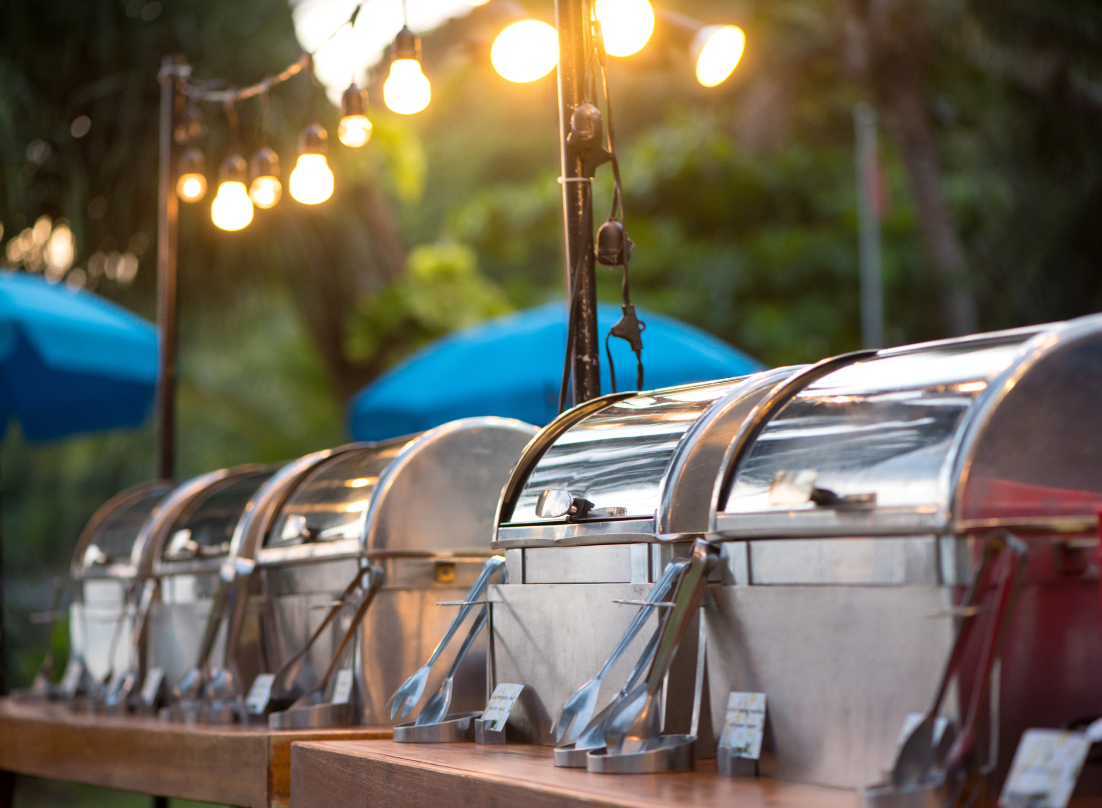 "Love the system. Helps me separate my catering from regular sales. Also, I'm already seeing repeat catering customers."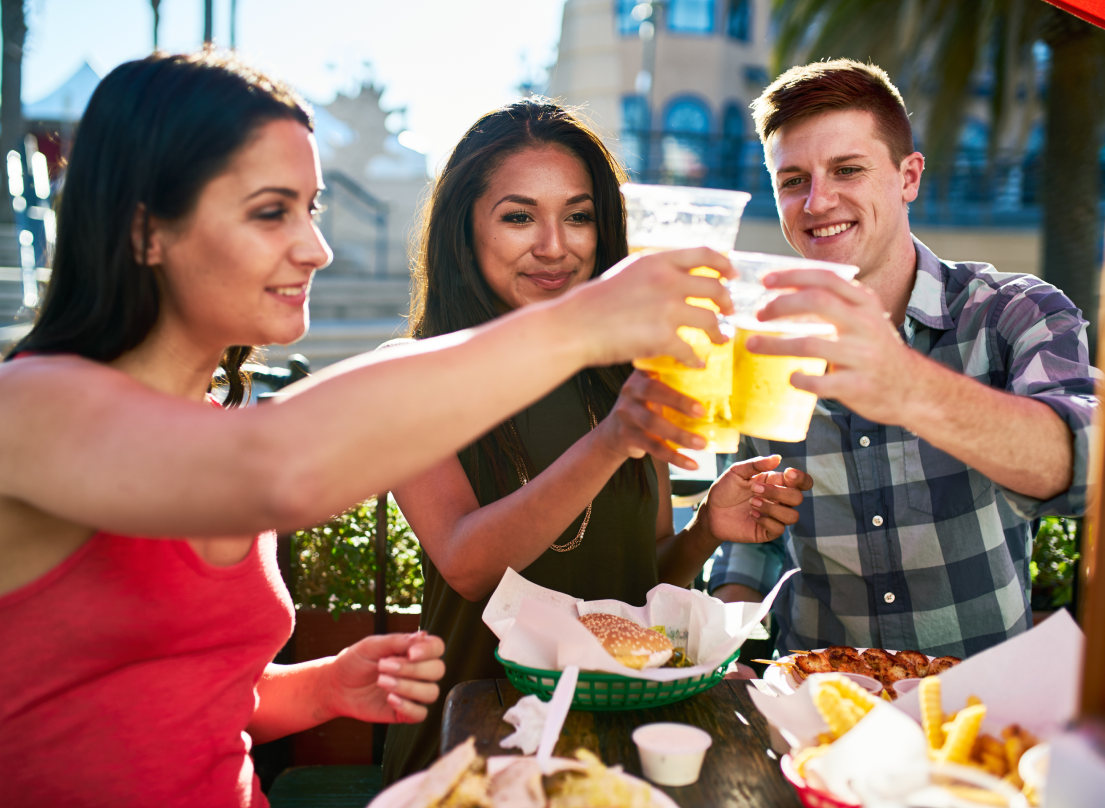 "Toast Catering & Events has integrated our events into our POS seamlessly and even prints the prep tickets at a scheduled time so it is very "hands off". My favorite piece of the system so far is the integration with my calendar. It makes it easy to keep my staff in the loop on what's going on and what's coming soon."
Emily Sands
Private Event Sales Director
Elicit Brewing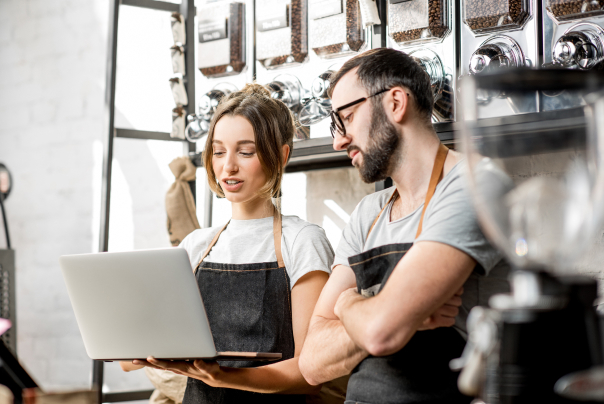 "With Catering Online Ordering the entire team saves time. It gives us a bit more control as we can set longer lead times and higher minimum order size."
Steven Rennau
Director of Operations
Toni Patisserie & Café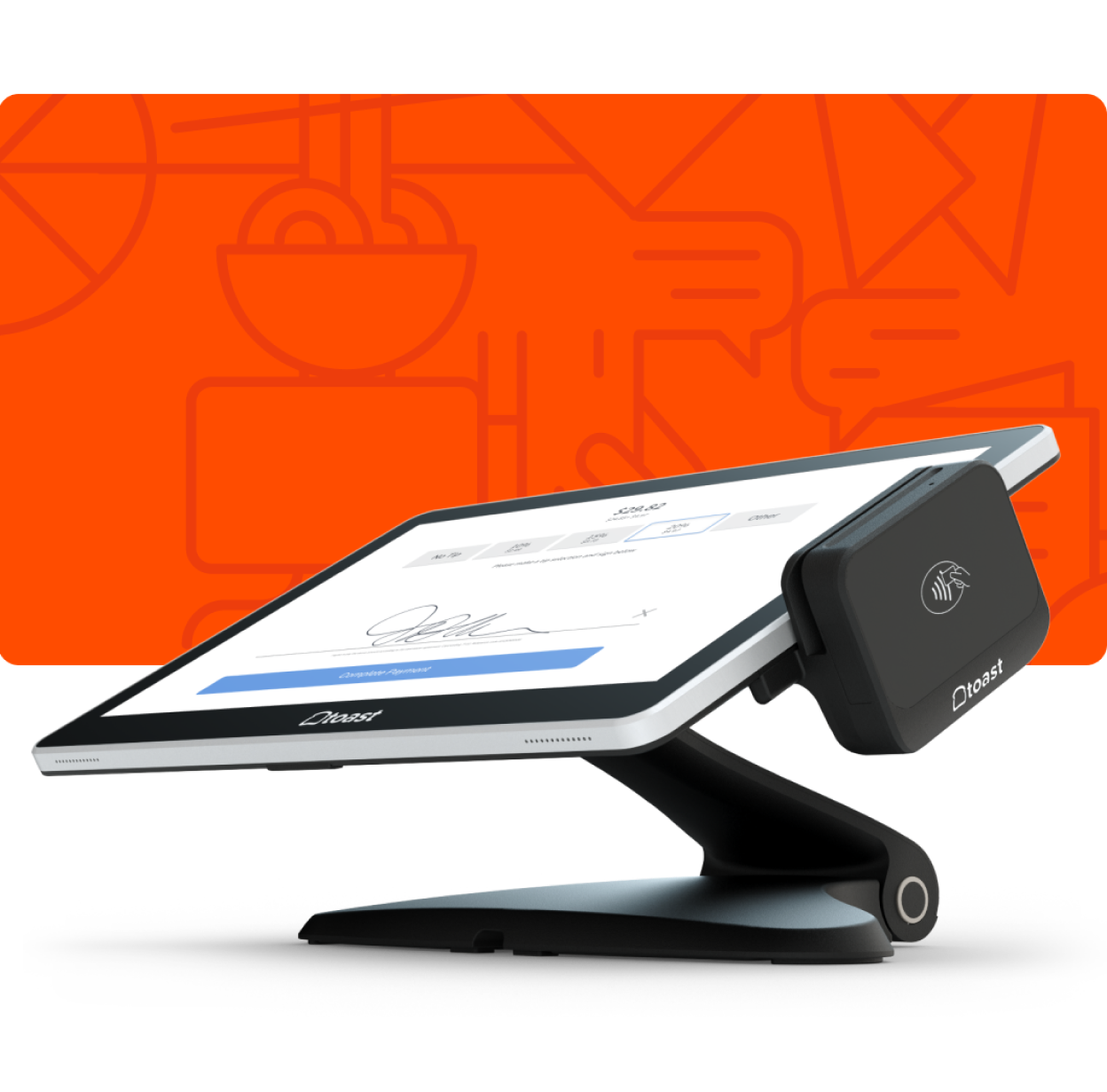 See how the Toast platform works better together
Already use Toast at your restaurant? Log in to Toast.
By requesting a demo, you agree to receive automated text messages from Toast. We'll handle your info according to our privacy statement.
1 Catering Online Ordering is available with Catering & Events Pro.