The power of Toast, for your host
Toast Tables is your one-stop, integrated waitlist & reservation solution - built to enhance hospitality, simplify table management, and keep guests coming back.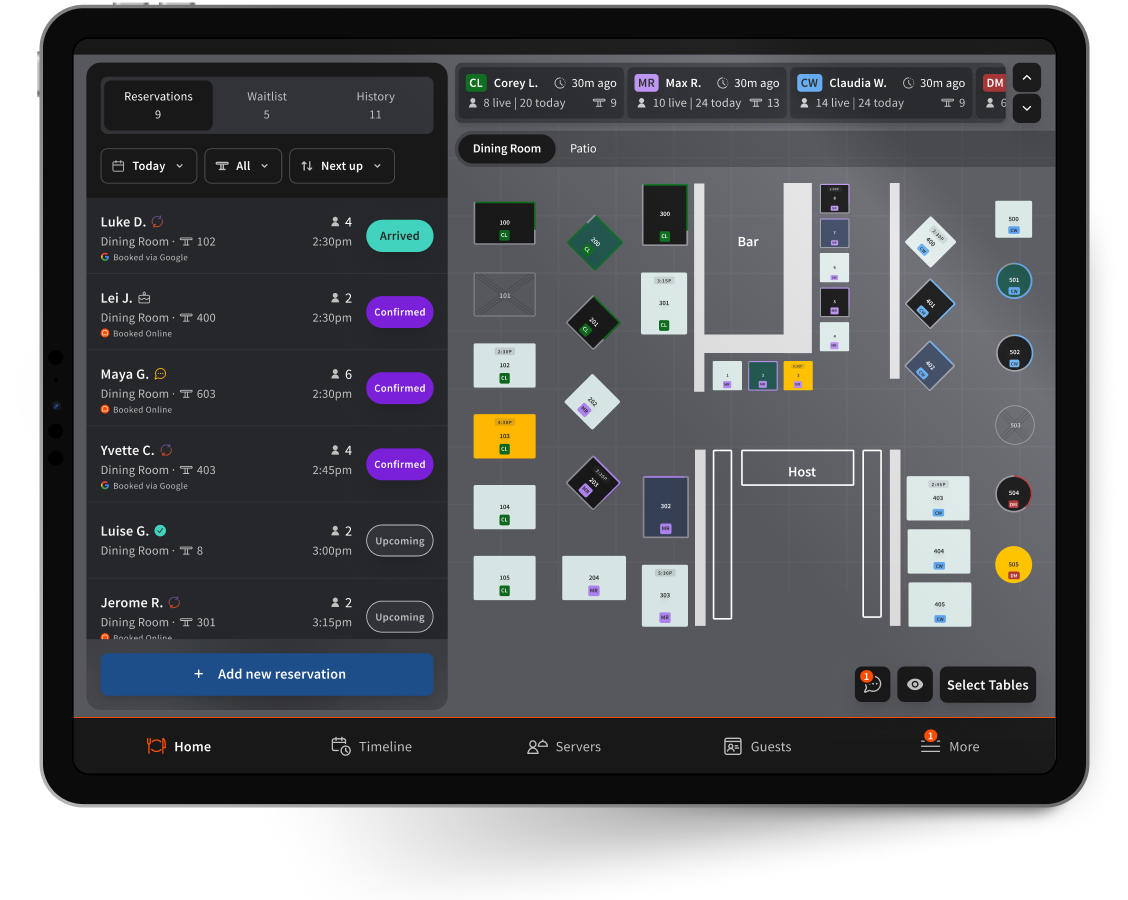 Guest Profiles and Messaging
Recognize regulars, celebrate special occasions, and message waiting guests.
Table and Order Status
Access an automatically updated floor plan that shows each table's progress, whether guests have ordered, and if those orders have been fulfilled.
Server Rotations and Cover Counts
Seat servers fairly with a synced server roster that shows time since last seating, total covers, and active covers.
Greet, seat...repeat
Seat guests efficiently, personalize their experience, and turn first-timers into regulars.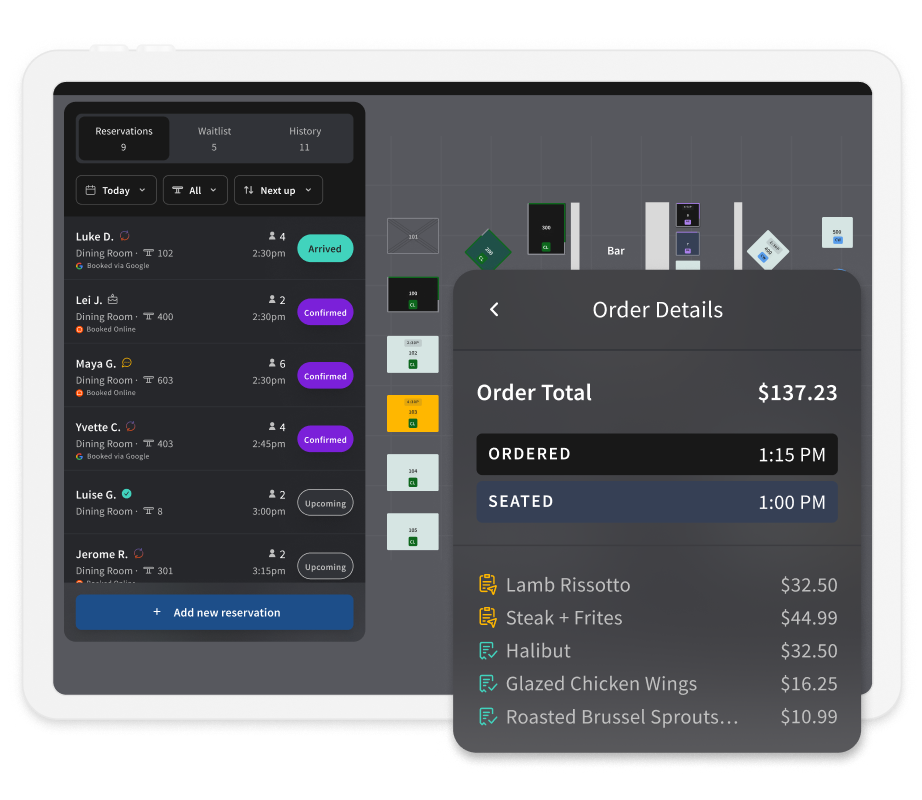 Manage capacity without the complexity
Turn tables quickly with real-time updates straight from the POS.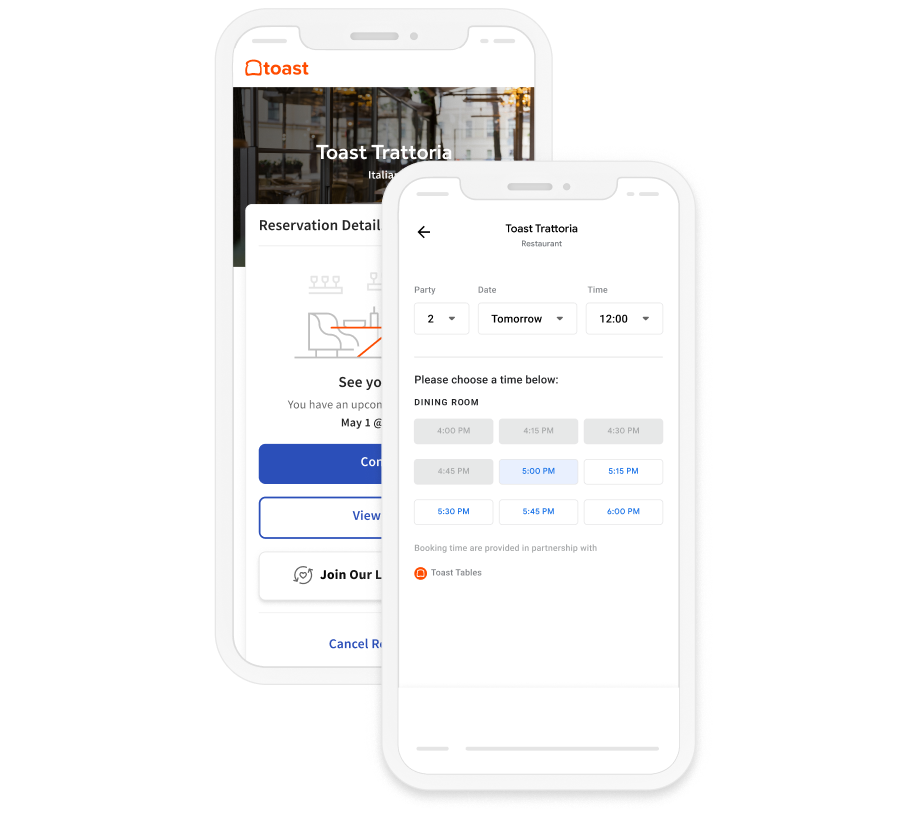 Delight guests with VIP hospitality
Meet guests where they are and give them easy access to Reserve a Table or Join the Waitlist directly in Google Search and Maps.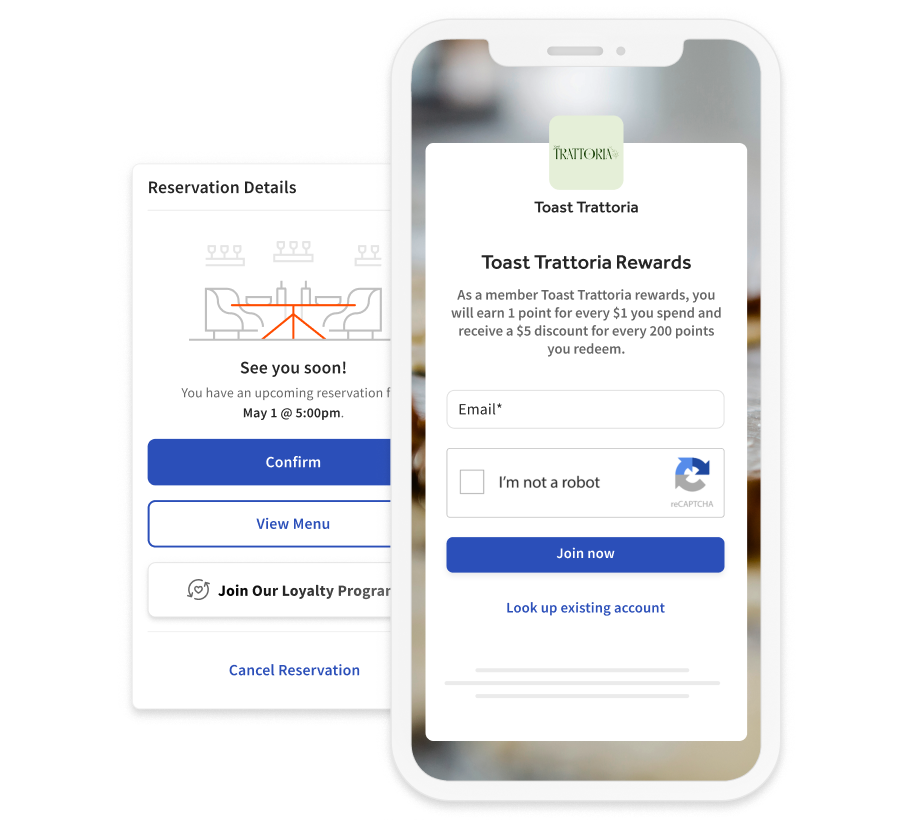 Collect guest data to keep them coming back
Grow your guest list to supercharge your marketing efforts and generate up to $2,800 in sales per email marketing campaign.¹
When you're on a wait, every second counts
With fewer systems to manage, you can spend more time with guests.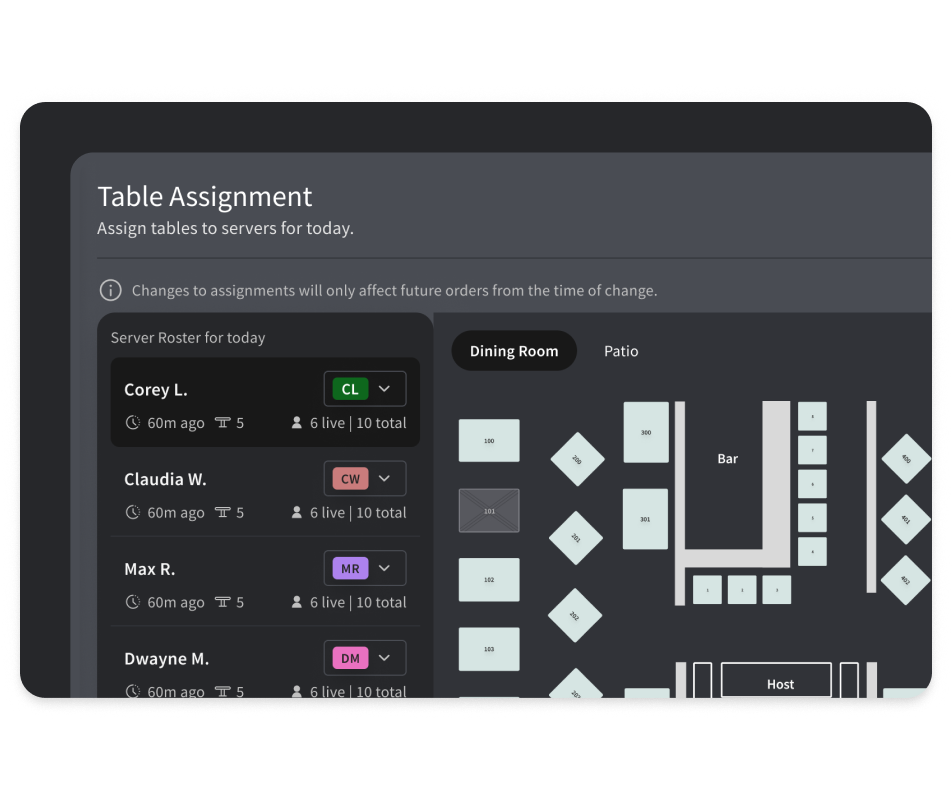 Get started in minutes on iOS or Android tablets
Download the host app and automatically import your floor plan and server roster from your Toast POS.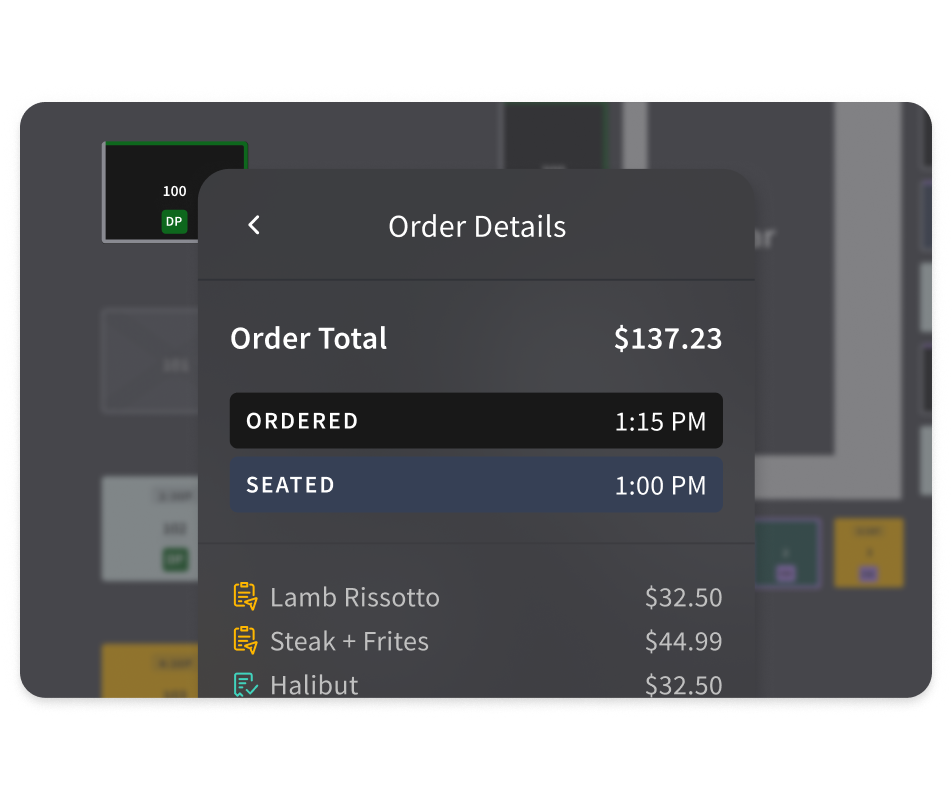 Estimate availability with Toast data at your fingertips
See which tables have ordered and when items have been fired or fulfilled, without even leaving the host stand.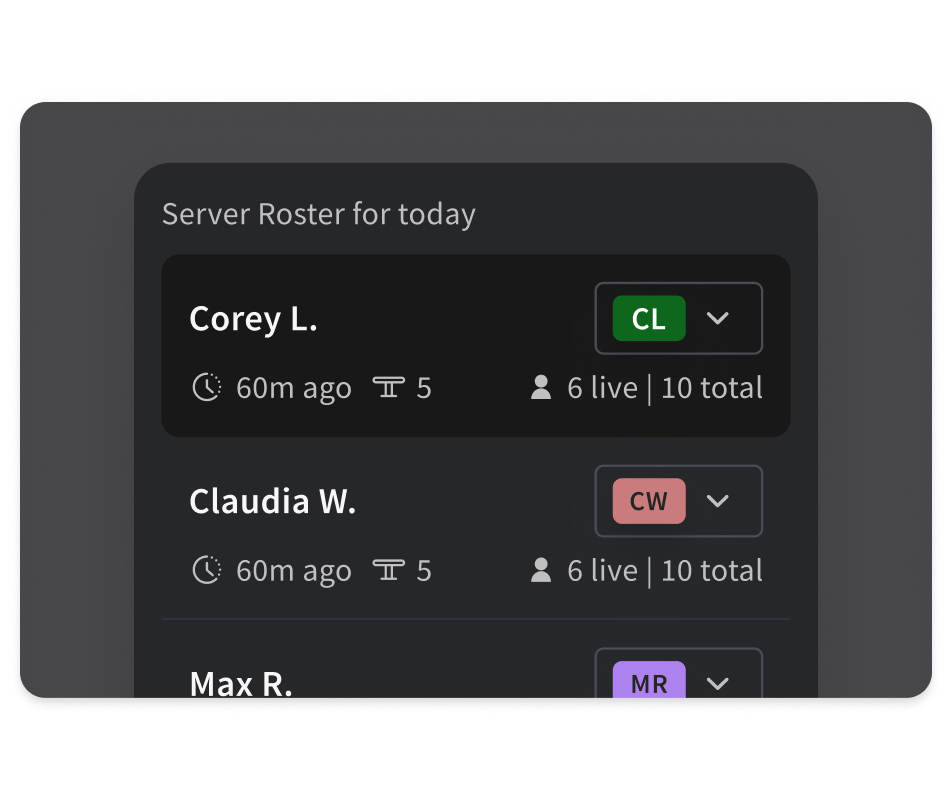 Seating made simple
Keep servers happy by seating based on built-in cover counts and "next up" rotations that show time since last table.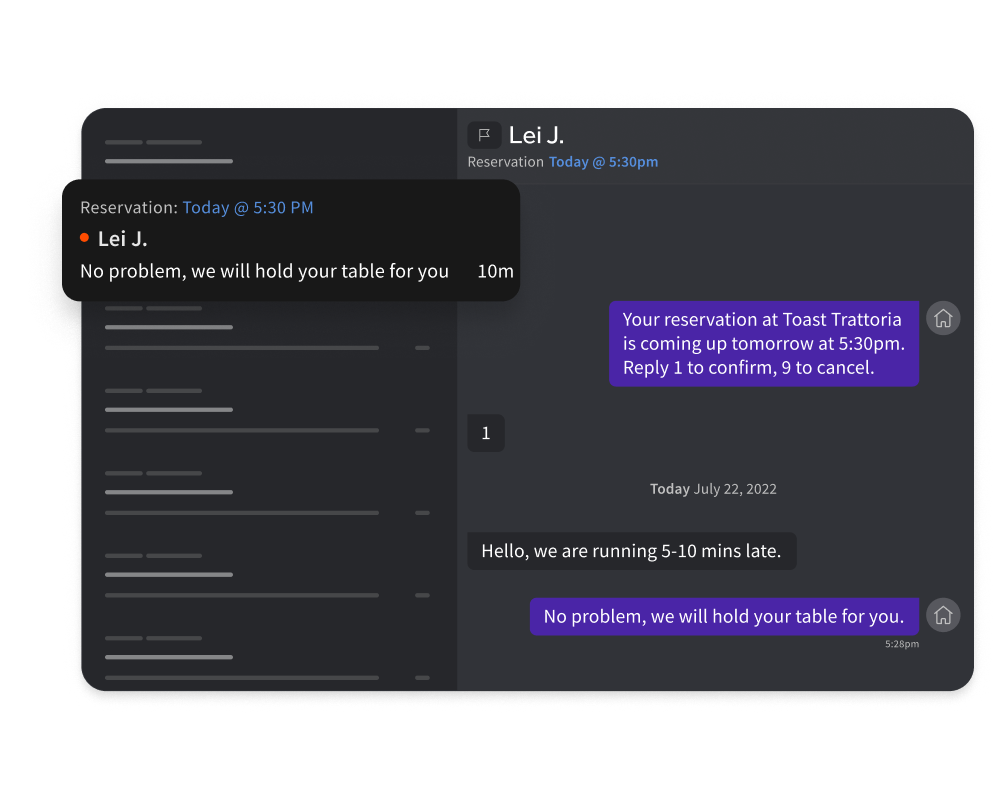 Stay up to date with two-way SMS
Automated notifications and back-and-forth messaging lets guests communicate changes and helps you avoid no-shows.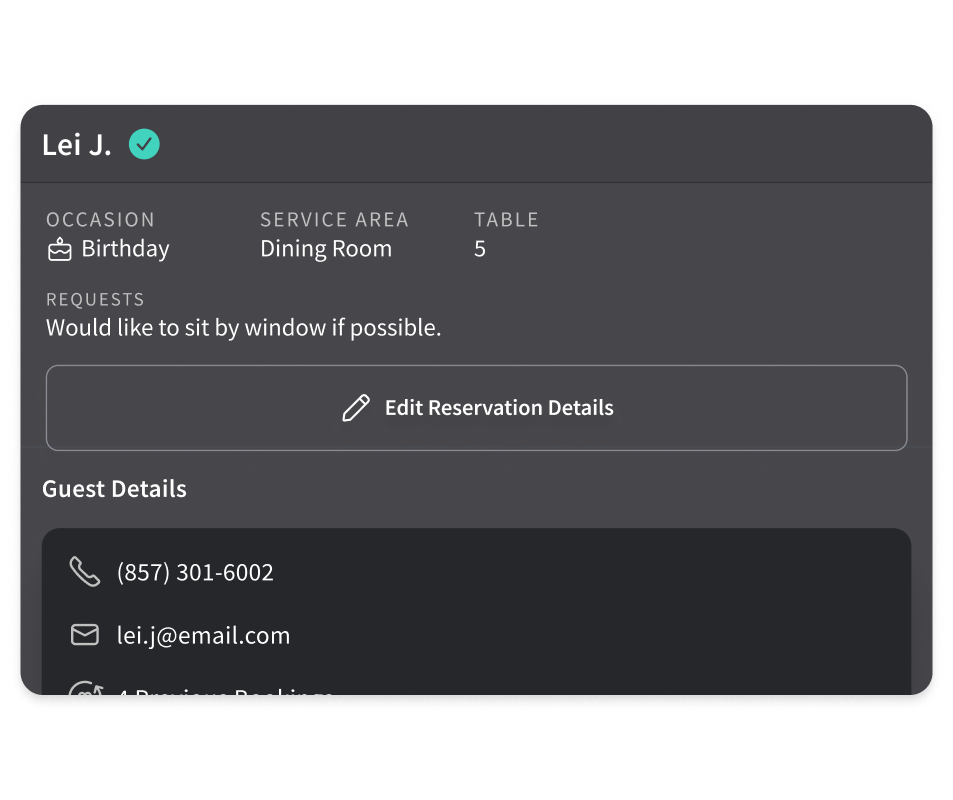 Give guests the personalized experience they expect
Anticipate guests' needs with preferences, special occasions, and VIP tagging.
Toast POS products pair well with Toast Tables
No matter how you serve guests, Toast serves you.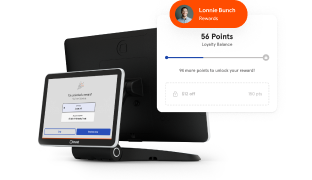 Toast Loyalty
Turn first timers into regulars with an easy-to-use and fully integrated digital loyalty program.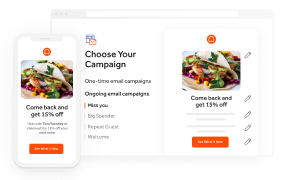 Toast Email Marketing
Set it and forget it — automated email campaigns target guests based on behavior to keep them coming back.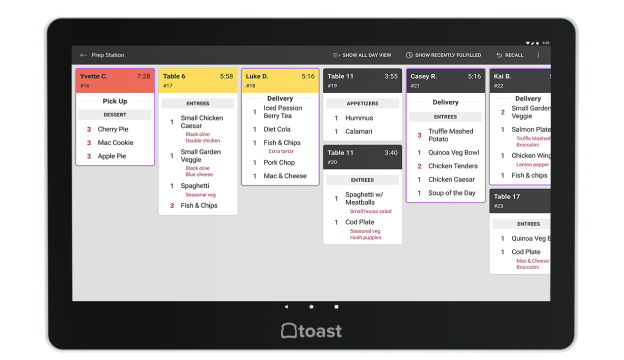 Kitchen Display System
Eliminate bottlenecks by connecting your FOH and BOH. Automatically route orders to the right station and send notifications when food is ready.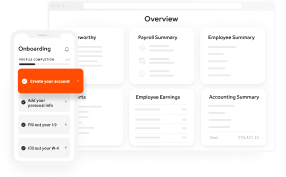 Toast Payroll & Team Management
Speed up employee onboarding, and ensure your team is paid on time.
Restaurants like yours love Toast
Toast gives you everything you need and nothing you don't — no matter your restaurant type. Just ask our customers.

"Toast Tables has become one of my favorite parts about Toast. Turn times, check sizes, popular items, server efficiency — I can see it all right from my iPad. With online reservations through our website, as well as Reserve with Google, our guest list stays full, and with auto-confirmation texts, we're able to keep it that way."

"Toast Tables has become an integral part of our business and is helping create better guest experiences. Just by glancing at the app, we know who is here for our trivia night or returning for another visit… who has messaged us that they're running late, and who reserved through Google. The guests seem to love how easy it is to book with Google as well!"
Scott Nogueira
Owner
Porters Bar and Grill

"When we are short on staff, I'm on the line cooking all day, which is why having everything streamlined through Toast is so valuable to owners like myself. Toast Tables has helped us stay organized and keep things running smoothly."
Get a free demo + quote for your restaurant
Let us walk you through the perfect setup for your restaurant and answer all your questions.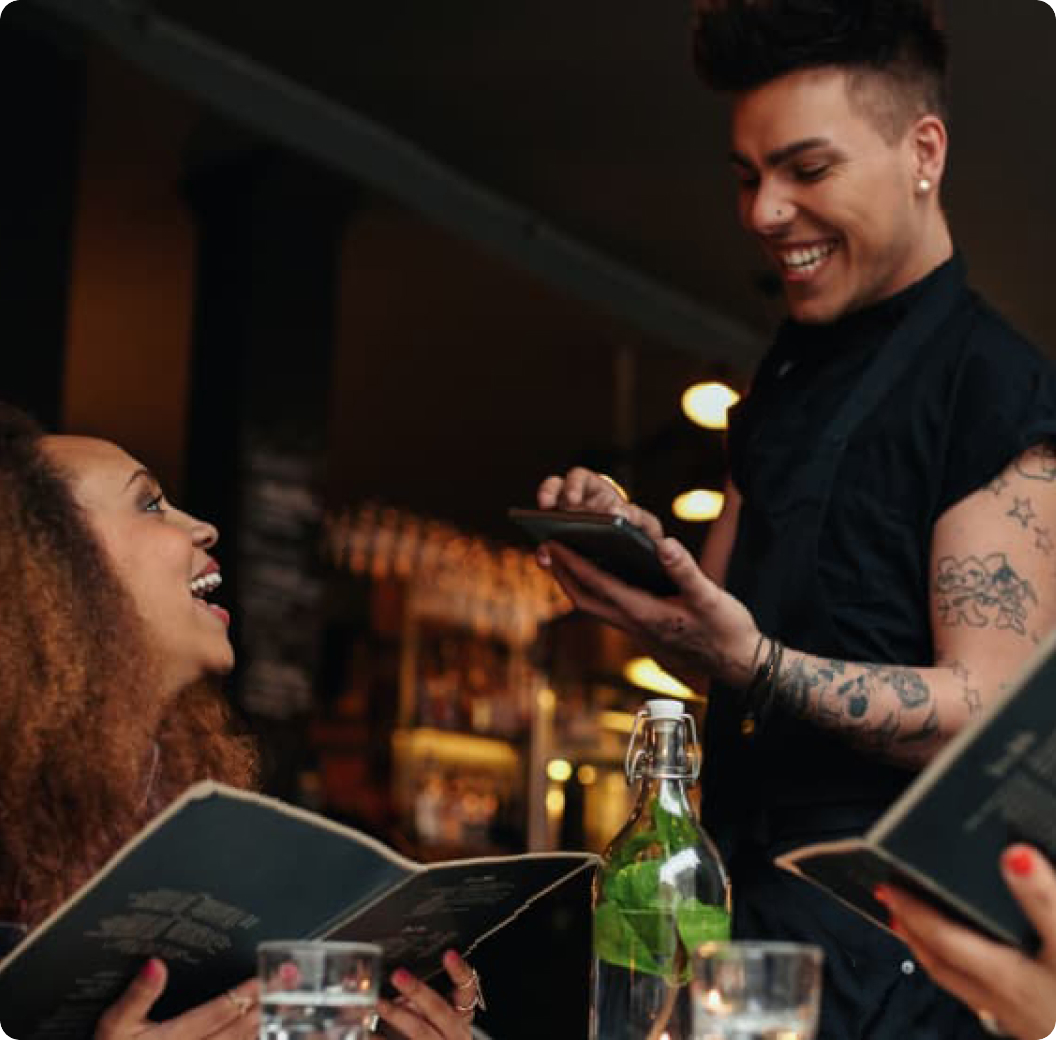 Schedule your free demo
Already use Toast at your restaurant? Log in to Toast.
By requesting a demo, you agree to receive automated text messages from Toast. We'll handle your info according to our privacy statement.
1. Based on past performance of restaurants using Toast Email Marketing in Q3 and Q4 of 2021. The $2,800 represents average increase in sales in the 14 days following an email sent via Toast Email Marketing. The average open rate for emails sent via Toast Email Marketing is approximately 39%. Individual results will vary.