Restaurant Business Plan Template
No matter where you're at in your restaurant ownership journey, a business plan will be your north star.
---
What's inside? Exclusive insights into how to:
Build a strong restaurant business plan
Write an executive summary
Choose a restaurant service model
Establish a restaurant operations plan
Conduct industry and financial analyses
Create a restaurant marketing plan
---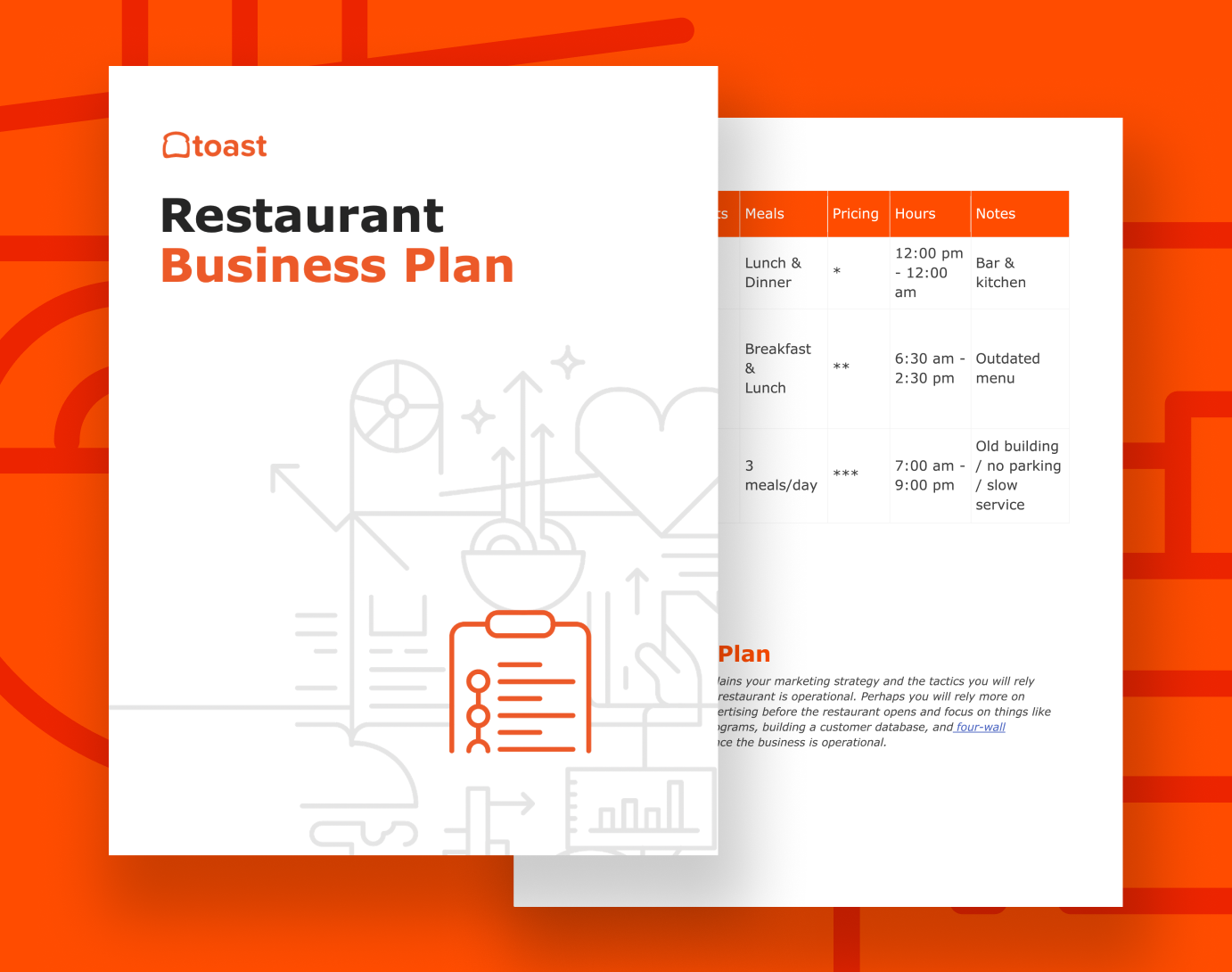 Build your vision with the Restaurant Business Plan Template

Define the Why and How: A restaurant business plan is the blueprint that outlines your entire vision. It explains in detail how your new business will take shape and operate once the doors are open.

Stay on Track: A great business plan will allow you to organize everything you'll need to do and ensure that nothing is overlooked, and it'll act as a roadmap to help you stay focused when you're in the weeds.

Impress Investors: In most cases, opening a new restaurant or expanding to a new location requires outside capital from hospitality investors. But before anyone invests in your dream, they need to see that you've got a concrete plan for success. The business plan provides them with a complete description of your strategy.