Business Plan for Ice Cream Shops Guide
A la mode, in the US, means a dessert that is topped with ice cream, but the phrase is a French idiom that roughly translates to "fashionable." Ice cream is one of life's luxuries – only in recent history have we been able to maintain the freezing temperatures required to make and distribute ice cream. Aren't we lucky to get to live in this time of ice cream ubiquity?
Whether you're a Ben & Jerry's devotee or you've gotten familiar with the churning of a countertop ice cream maker, venturing into the world of ice cream is an exciting and delicious endeavor.
There are a variety of models of ice cream shops that find success – traditional ice cream parlors that revive a nostalgic aesthetic, more contemporary ice cream "laboratories" that experiment with flavors, toppings, and methods, gelato shops that serve up extra-rich, punchy flavors found in Italy, and shops that focus on Thai rolled ice cream, or any other specialty.
Even if an ice cream shop seems like a relatively low-risk venture – who doesn't love ice cream? – it's crucial to build a business plan so that your shop can get started without setbacks and operate smoothly.
Why Build an Ice Cream Shop Business Plan?
There is simultaneously more and less competition in the ice cream market than one might expect. It seems easy to find an ice cream-focused fast food chain or parlor franchise like Dairy Queen, but those shops don't dominate the market share.
Some customers are seeking an experience from another decade, whether they were there for it in the original or not. Ice cream parlors are one of those market niches where clinging to the past works – some of the busiest ice cream shops don't have experimental flavors or nitrogen, they have charm and consistency.
Other customers want a specialized experience and are always seeking the next new trend. Ice cream shops that rely too heavily on a fad like liquid-nitrogen shakes often don't have longevity.
A business plan for your ice cream shop is crucial for helping you define if you want to interact with the classic ice cream parlor genre or define a sustainable new path that hops from trend to trend with the times.
How to Write an Ice Cream Shop Business Plan (Description, Examples, Proposals)
While the specifics of a business plan for an ice cream shop are unique, this restaurant business plan template is a helpful tool for imagining and executing your vision for an ice cream shop. Download a customizable version of the template below and read on to learn more about how to make it work for your shop.
Related Business Plan Resources
Ice Cream Shop Business Plan Executive Summary
Ice Cream Shop Financial Plan
Ice Cream Shop Operations Plan
Ice Cream Shop Industry Market Analysis
Ice Cream Shop Management Team
Restaurant Business Plan Template
No matter where you're at in your restaurant ownership journey, a business plan will be your north star. Organize your vision and ensure that nothing is overlooked with this free template.
Get free download
Elements of an Ice Cream Shop Business Plan
Executive Summary
As the first section of your business plan, the executive summary is your prime opportunity to make a good impression on your audience with a concise introduction to your concept and a summary of the operations of your ice cream shop. Drag your audience into your shop with vivid descriptions of your vision.
An executive summary introduces the key elements of your business plan – consider providing an overview of the budget, the shop's mission and core values, and a coherent vision for your shop's brand. Write your executive summary with the audience in mind, thinking about how you can grab the attention of potential investors and convince them to keep reading. With self-serve frozen yogurt in every strip mall, how will your ice cream shop excite customers (and investors)?
Company Overview
The company overview compliments the executive summary to provide a quick look at your ice cream shop's business model, but this section is more practical than attention-grabbing. Provide readers with glossary to the rest of your plan with descriptions of your ice cream making process, information about ownership and management, and a walkthrough of the customer experience.
When people think of ice cream, they probably don't see dollar signs – making an ice cream shop business plan attractive to investors with lots of portfolio options is a unique challenge that a detailed and attractive business plan can help you to meet.
Team and Management
First, place yourself in the ice cream shop – are you a distant owner, the store's general manager, research and development team or some combination of ice cream confectioner and financier? Then, provide information about the roles you will need to fill and how you will fill and organize those workers.
It's likely that you will have a relatively small team at your ice cream shop, even if you expand beyond just ice cream and other frozen treats. Consider writing about the employees you will hire and what kind of jobs you will be providing.
Sample Menu
Ice cream, shakes, frozen yogurt, gelato, sorbet, sundaes, ice cream cakes – ice cream shops offer a wide range of sweet frozen treats, and the range of desserts and flavors that you will offer in your shop is your opportunity to showcase your creativity.
You might include information about whether you will sell ice cream from a local vendor or make your own, and what kind of traditional or experimental flavors and serving methods you will feature. Is there a consistent theme for your menu or iconic custom flavors that you will offer seasonally? Will you offer drinks like Italian soda, or even some savory snacks for those without a sweet tooth?
A sample menu is one of the greatest assets of your business plan and building a menu is a productive exercise for ensuring that your plan is airtight before presenting it to potential clients or investors.
Restaurant Menu Templates
Use these menu templates as a starting point for your menu design or to give your menus a refresh.
Get free download
Market Analysis
The market for ice cream is busy, and competition between self-serve frozen yogurt, nostalgic ice cream parlors, and contemporary frozen treat laboratories is intense. A strong, memorable, and coherent brand that fills a need in your local market is important for the success of your shop.
Evaluate the local market. In your town, what opening is there for an ice cream shop and, furthermore, does that overlap with your vision? Is there more demand than the current market can meet? Or, how might you shift your vision to meet a market opening?
Explain to your potential investors or partners that you've considered a path to success for your business in the area you're in, identify a potential base of customers, and planned to capture that market.
Marketing and Publicity
Finding an opening in the local market for ice cream shops is the first step but spreading the word about your business is the only way to get customers into your doors. Consider planning a grand opening to generate some intrigue for your store and detail how you'll convince those new customers to become regulars.
Social media, print advertising, loyalty programs – these are all good strategies for marketing your ice cream shop but what will make them great is how they target your potential customers and convince them to visit your shop.
Branded Graphics
One of the most exciting aspects of building a cohesive brand across your business plan is creating branded graphics that convey your brand's concept to both potential investors and customers. Think about how you might represent the ethos of your ice cream shop and the experiences that you plan to offer your customers through branded graphics and the design of the documents in your business plan.
Have fun with your ice cream shop's branding – marketing to the inner child in us all is a solid strategy for a whimsical luxury like ice cream.
Restaurant Marketing Plan
Create a marketing plan that'll drive repeat business with this customizable marketing playbook template and interactive calendar.
Get free download
Business Operations
The business operations section of a business plan includes information about the client experience, sales and inventory, accounting, management structure, and the supply chain for the frozen treats on your menu. Consider and define the role you plan to play in your business as well.
An ice cream shop might seem like a simple business model, but this section is your ultimate opportunity to plan for your business but building an outline of how it will run from the daily to the quarterly. A detailed business operations section also helps you prepare for sales and expense projections.
Restaurant POS Comparison Tool
A free, customizable Restaurant POS Comparison Tool to research and compare point of sale systems in one Excel spreadsheet or editable PDF.
Get free download
Sales Forecasts and Operating Expenses
The operating expenses for an ice cream shop include the costs of labor, insurance, products, equipment, rent, marketing, etc. which should all be balanced against sales forecasts in this section of your business plan.
Business plans commonly include a break-even analysis, which compares the sales required to break even with the cost of expenses each month. Investors will be interested in the potential for profit and loss in order to assess the risk of contributing to your business, but a profit and loss statement for a business that isn't open yet requires some educated projections.
A cash flow analysis shows investors that the company can support itself without additional investments by detailing planned spending on labor, supplies, and operations. Consider how the costs unique to running an ice cream shop, such as having a freezer repair technician on retainer, balance at the end of each fiscal quarter.
Financing and Loans
Perhaps you've decided on an ice cream shop because it both fills a market need and is easier on your personal finances than a full-service restaurant. Even so, it's crucial to carefully consider your finances and prepare to apply for any necessary lines of credit or loans.
This financing guide is a valuable resource for figuring out your funding options – it goes into detail about loan options from brick-and-mortar banks, alternative loans, Small Business Association (SBA) loans, merchant cash advances, business lines of credit, crowdfunding, asking family or friends, commercial real estate loans, equipment financing, and purchase order funding.
Once you have a plan to fund your ice cream shop, provide potential investors with information about other investors and detailed financial plans with projections of profit and expenses of your business.
---
Read this next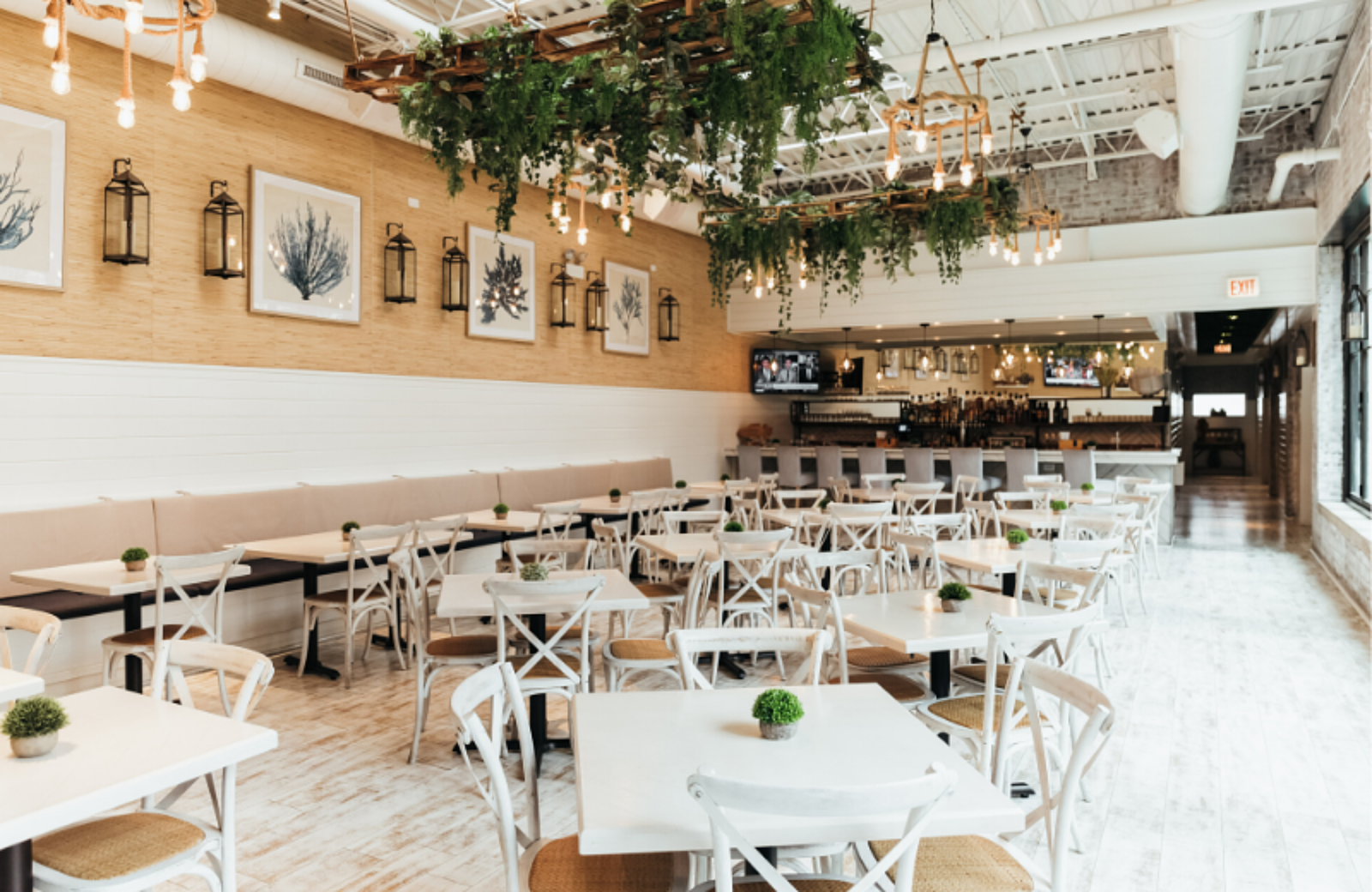 The Complete Guide to Restaurant Financing and Loans
Whether you're opening a new restaurant, expanding your concept, or renovating within your existing four-walls, you're going to need capital to make it all happen.
How to Present an Ice Cream Shop Business Plan
There are a few ways to prepare to talk to investors about your business plan and get them interested in your dream business. As you write and edit your plan, you'll need to know it inside and out, and remember that the way you talk about your business should be tailored to the situation you find yourself in. For example, if you're at a networking event, you might want to have a 30-second elevator pitch prepared so that you can communicate everything you need to about your plan for an ice cream shop quickly. Be sure to include something exciting or make an opportunity for questions to keep people talking.
You can also send your business plan to investors and banks far and wide – put your concept and plan in the hands and minds of as many potential investors as possible.
Once you secure a meeting with a potential investor or partner, you'll want a more detailed presentation that presents all the key elements of your business plan – for an ice cream shop, that will likely include the focus of your ice cream menu and what kind of experiences you hope to provide.
It's good to anticipate potential questions and prepare answers for questions you encounter for the first time. When networking, be honest and genuine, even if you don't have a ready answer for each question that comes your way – investors will be interested in your charisma and savvy just as much as your ability to build a detailed plan.
Related Ice Cream Resources
Restaurant Business Plan Template
No matter where you're at in your restaurant ownership journey, a business plan will be your north star. Organize your vision and ensure that nothing is overlooked with this free template.
Get free download
DISCLAIMER: This content is provided for informational purposes only and is not intended as legal, accounting, tax, HR, or other professional advice. You are responsible for your own compliance with laws and regulations. You should contact your attorney or other relevant advisor for advice specific to your circumstances.