Running a food truck business is not easy. It takes time, patience, and the willpower to implement a business strategy and see it through.
In the past, we've interviewed food truck owners such as Roman Rytov of Bandora on how to start a food truck and Irene Li of Mei Mei on how to use food truck POS software, but today we're going to take a step further and talk about the nitty-gritty aspects of how to run a food truck business.
Erik Metzdorf, owner of Metzy's Taqueria in Newburyport, Mass., spoke with us about how to manage a food truck, how to market a food truck, and how to increase food truck sales. He even offered advice for aspiring food truck business owners and gave a glimpse into his new concept, Metzy's Cantina, which will be a standalone restaurant located in the Newburyport Train Station.
Below is a transcription of my interview with Metzdorf and his vision for a successful food truck, catering, and brick and mortar business.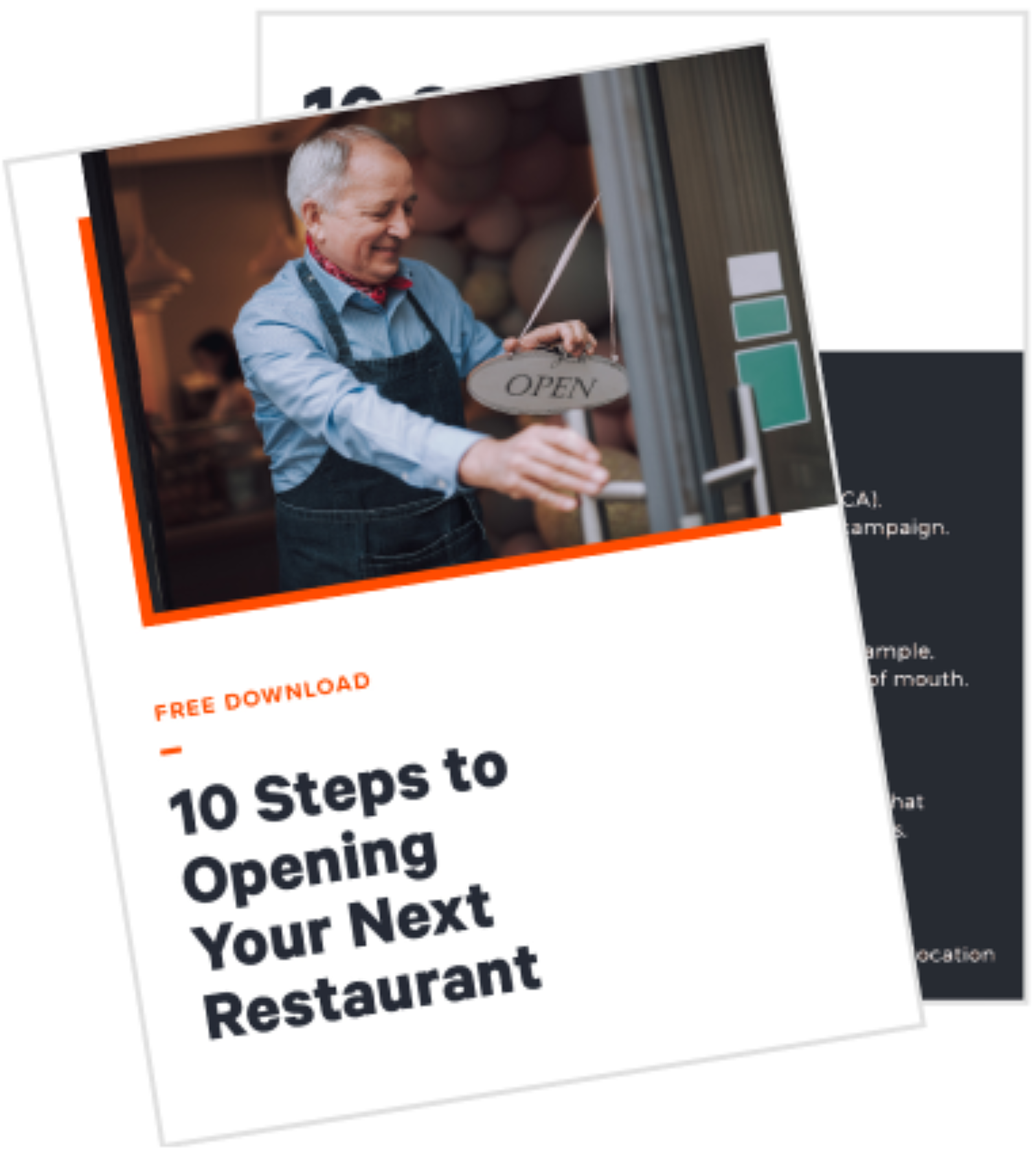 The Restaurant Expansion Checklist
Learn how to expand into your second, fifth, or tenth restaurant location.
Download
Erik Metzdorf on How to Run a Food Truck Business
1) How did you start the food truck Metzy's Taqueria?
After having worked in retail for 20 years, I began to reach deep and really think about what I wanted to do with my life. I had always been very interested in the food business and the service business. I've always felt that the retail industry is a close sibling to the restaurant industry because of the service components. Plus, I love to cook.
It was my friend who gave that extra push that I needed. He had just moved back here from California, and after hearing about my situation, he said, "Why don't you just open a food truck? They're unbelievably successful out in California, and to this day, I have no idea why there's none here."
I laughed it off in the beginning, but then I started to do some research, and in 2014, I decided I was in.
2) What were some of the steps you took to open your food truck?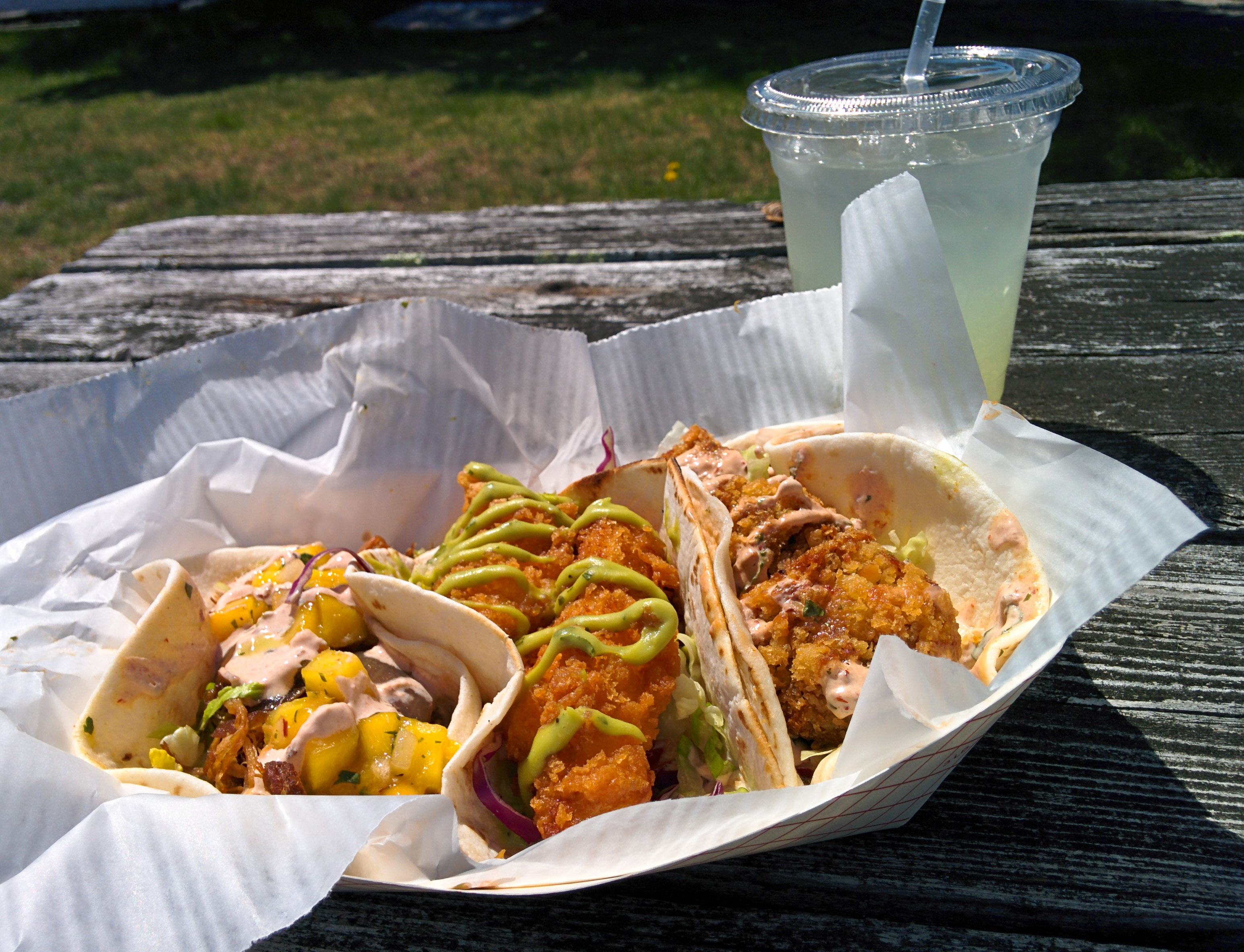 I did a lot of due diligence to start Metzy's Taqueria. I disseminated SurveyMonkey surveys to potential customers in the area, researched traffic counts around town, and visited City Hall to outline a roadmap to opening a food truck in Newburyport.
Newburyport is a community of only 17,000 people, but it's also home to a vibrant industrial park, as well as 350,000 annual visitors for tourism, largely in the summer. The opportunity was there for a food truck to succeed in the area - but no one had tried it before.
In the early months of 2014, I decided it was time. I took the extraordinary step of using a credit card to buy a food truck. Since then, we've succeeded; we've made some interesting mistakes; and we continue to learn every day.
3) What are some lessons you've learned about managing a food truck business?
Often, people think that because a food truck is on wheels, it must be easy to roll around to backyard barbecues, parks, and other locations just for the hell of it.
However, just because 150 people will be at a backyard barbecue does not mean that it's worth the time and money to park there.
There are many, many costs involved in managing a food truck. Here are just a few:
The cost to run the generator
The added payroll cost of going to an event
The cost of pre-prep and food waste
What we've learned is that even events with thousands of people are not always profitable because of these overhanging cost factors. As a result, in most cases, we charge a fee to go to events, or we have a guaranteed threshold of sales or orders.
We've also learned to capitalize on the "offseason." Once the school's back in session, food truck traffic slows. Instead of twiddling our thumbs, we decided to regularize our schedule so friends of Metzy's can become accustomed to visiting the food truck in certain spots on certain days of the week. That level of regularity is important to people's routines, and it helps us build our business in the fall and winter.
4) What are some of the challenges of running a food truck?
If I wasn't trying to grow the business, I'd have to be a mechanic, a chef, and an entrepreneur.
Despite the fact that it's essentially a commercial kitchen with the same challenges you'd have in a regular restaurant, such as high turnover and breaking equipment, a food truck comes with additional challenges.
We have to subcontract tasks out, such as replacing equipment on the truck or rebuilding the steering column. The food truck restaurant business is unique because we are actually out of business when these problems are being fixed.
That's why we try to limit them as much as possible. Over time, we've worked on becoming more proactive rather than reactive. We're ahead of it, so these problems don't impact service in the long run.

5) Why are you opening Metzy's Cantina, a brick and mortar restaurant?
Metzy's has received 300+ catering requests last year, and 90+ requests this year already. Unfortunately, we've only been able to capitalize on 10% of those opportunities so far.
The plan as soon as we open Metzy's Cantina is to capitalize on more than 50% of those opportunities.
Plus, by law, a food truck needs to have a home base for operations that is a commercial kitchen. Currently, we use another restaurant's kitchen for our prep work. We make our sauces and guacamole in there fresh daily. We pay a fee to work there, but we're very restricted in terms of hours and potential.
So we decided to consolidate. Why not create a home base for Metzy's, giving us the opportunity to test new menu items, take on more catering and online ordering orders, and even sell breakfast?
Because we've created a great brand, we know what we have a very appealing, scalable concept, with great food backed up by an engaging and fun environment. For that reason, we like the idea of having a home base of operations we can use to showcase our brand as we grow.
6) What was your food truck marketing strategy?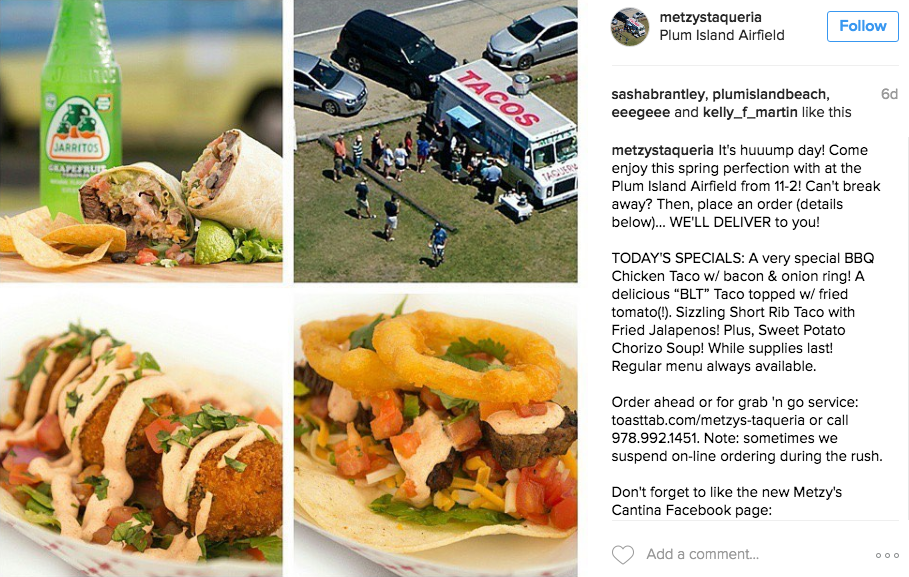 From the very beginning, our tagline was "Fresh Food Fast." Our marketing strategy centers around this idea: the product is king.
There's nothing that I stress more with my staff than consistency, excellence, and service, core values that are critical for our success and forward momentum. And they're not easy. This isn't a plug and play situation. Execution is everything.
Confidently, I can say that our food has been recognized as excellent despite the fact that it's coming out of the food truck. At first, it was a pleasant surprise for our customers, but now it's expected, even anticipated.
We're building buzz about the new restaurant in many different ways. We post engaging posts on Facebook, Twitter, and Instagram daily. We interact with our customers as often as possible, and will likely be running contests in the future.
7) How did restaurant technology play into your vision for the food truck and restaurant?
Early on, I bought the hardware for an iPad POS system. I spent no less than 15 hours a day trying to set it up; I was even taking naps on the truck overnight, trying to get it working in time for the opening of the food truck.
In the end, it was a protocol issue; because of our Mifi connection and our mobility, the equipment was never going to work properly.
When we opened the food truck, we were trying our best with paper tickets, but it was a joke. There were long lines and hour-long wait times, despite having eight people working on the truck. I put out an appeal on Facebook - "Help!" - and received a response from a Toast representative. In the next day, the installer came, and we were up and running on Toast. That was a very critical point in our company, and it's something I'll always be thankful for.
Since then, we've been using several aspects of Toast to our advantage. Online ordering has contributed at least 10% of our sales consistently every month. We've been using digital gift cards with barcodes, and are going to start using physical cards to increase repeat business.
I appreciate the fact that everything is tied together. Having a gift card that's tied to your POS system is extremely helpful. Having the credit card processing baked into the system streamlines processes immensely. I like not having to use third parties for all of these functions.
It seems to me that there's so much baked in technology in Toast that the sky is almost the limit in terms of how much we can get out of it.
8) Any advice for new food truck business owners?
Pick some values early on that will be the most important aspects of your business, and stay true to them. For us, those values are holding the product above and beyond everything else and never forgetting the importance of customer service.
Running a food truck business is not easy. It's something you really need to plan for. More than that, you need to make sure you have the right people on your team.
There's only so much room in the world for certain things. There can't be a billion food trucks. But if you get your strategy right and if you apply it properly, you can succeed at almost anything.
I keep saying it's not easy - I'm not joking. But it's fun, it's what I want to do, it's exciting, and it's entertaining. It's so gratifying, it's almost impossible to explain. Keep that in mind when starting your own food business: It's an awesome feeling when something you create really works.