So, you want to start a food truck?
City by city, permit by permit, the food trucks are coming. You've likely seen them pulling up at parks, breweries, and special events serving everything from bibimbap to banh mi.
As ubiquitous as food trucks seem these days, the trend is still a young one. In fact, today's food truck craze was born during The Great Recession. Roy Choi is only 47 years old but is considered the grandfather of the modern food truck, having launched a $1.2 billion dollar industry with his Korean taco truck, Kogi, in Los Angeles in 2008.
Success stories like Roy's make investing in a food truck seem like a no-brainer. After all, it's a chance to launch your dream restaurant minus the rent payment, right? Well, yes and no.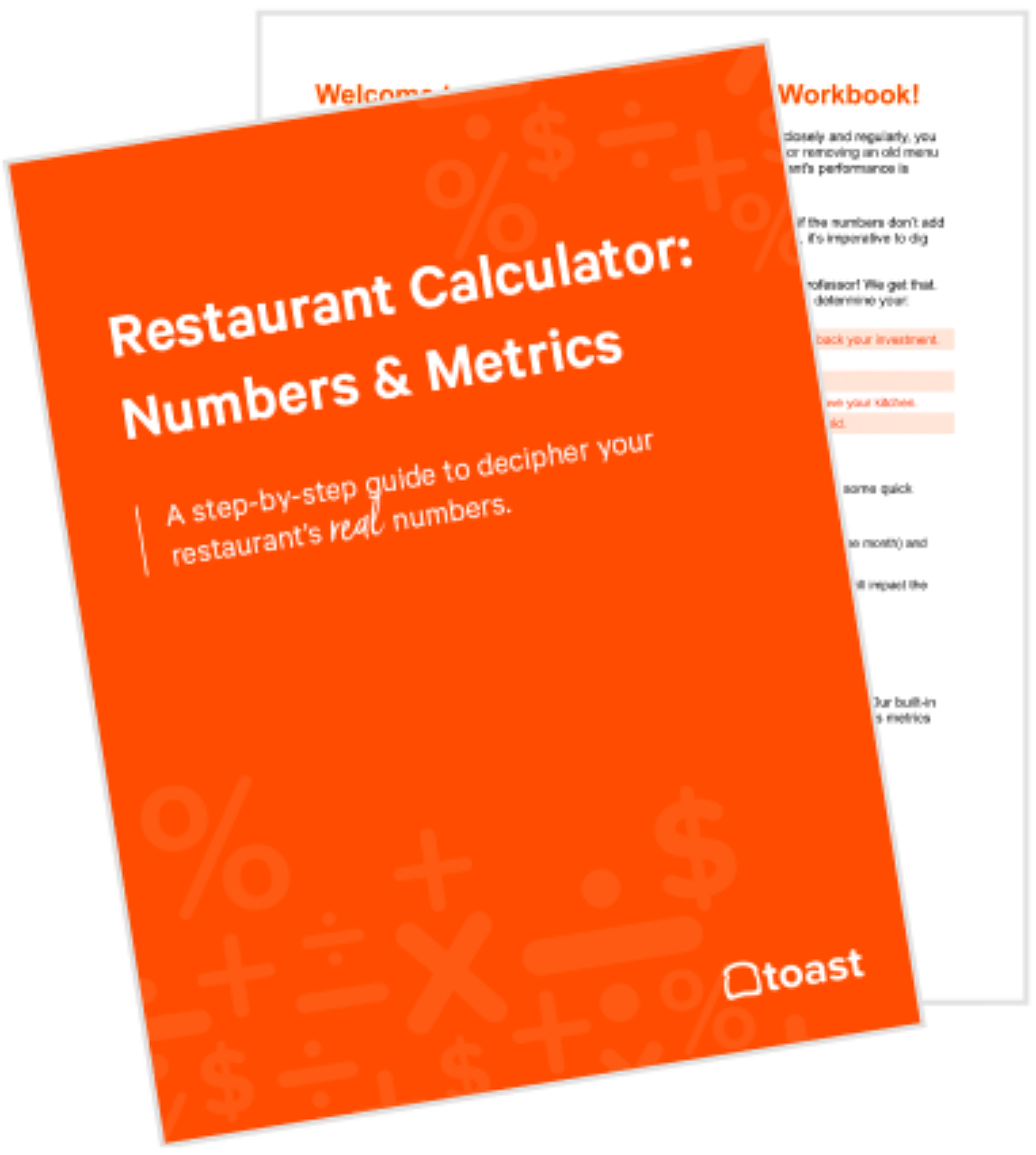 The Restaurant Numbers & Metrics Calculator
Calculate the key restaurant metrics needed to understand the health of your business.
Download
Food Truck Costs
Besides the costs you'd incur running any food business (labor, cost of goods, marketing and advertising, insurance), there are specific food truck costs that would-be operators must consider.
They include:
The Truck
Pimping Your Ride
Commercial Kitchen & Parking
Permits & Licenses
Let's break them down and answer the relatively new question: how much does a food truck cost to start?
The Truck
This is the largest and most obvious line item in your food truck budget.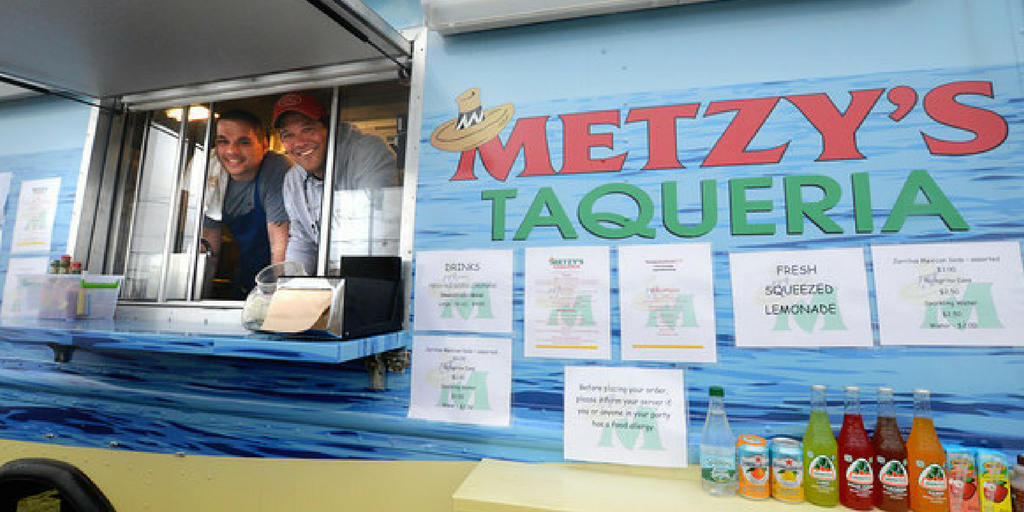 Metzy's Taqueria on How to Run a Food Truck
A quick eBay search yields dozens of results for trucks, both new and used, ranging from under $10K to over $100K. Where your investment falls on that spectrum depends on:
The condition (new or used)
Equipment included
The size
Where in the country you make your purchase
As with any purchase, a no-frills truck will run you considerably less than one with lots of bells and whistles. Similarly, if you live and plan to operate your truck in an expensive market, be prepared to pay a premium.
Bottom Line Estimate: $25,000 - $40,000
Pimping Your Ride
Most food trucks are step vans that have been customized to meet the needs of foodservice. If you begin with a used food truck already outfitted for service, you may only have to make minor changes or updates to accommodate your model.
If you're beginning from scratch, this is no small task.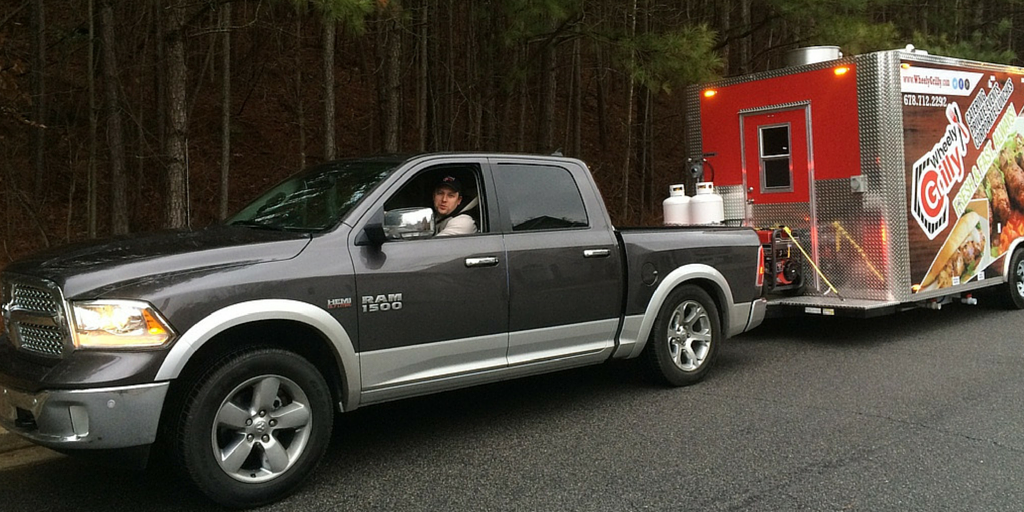 Wheely Grilly on How to Start a Food Truck
Food Truck Empire breaks down the basic steps involved once you have a vehicle lined up. You must:
Set up electrical wiring
Frame the interior
Cut out holes for your serving window and ventilation
Finish inside walls with fireproof material
Install gas / propane tank, hood, and cooking equipment
Configure plumbing
Set up your generator
Design outside of your truck and have it wrapped
It's a lot of steps involving lots of different professionals. You may elect to work as your own independent contractor or hire a company that specializes in customization to handle soup to nuts.
Bottom Line Estimate: $50,000 - $200,000
Commercial Kitchen Space & Parking
Kitchen Space
Serving meals on wheels is one thing. Prepping meals on wheels is another, and for the most part, it's simply not feasible.
Most food truck operators rent space at a commercial kitchen – a commissary – to prep and store food. In fact, commissary space is so essential to a food truck's operations that many cities require proof of a commissary arrangement as part of their food truck application process.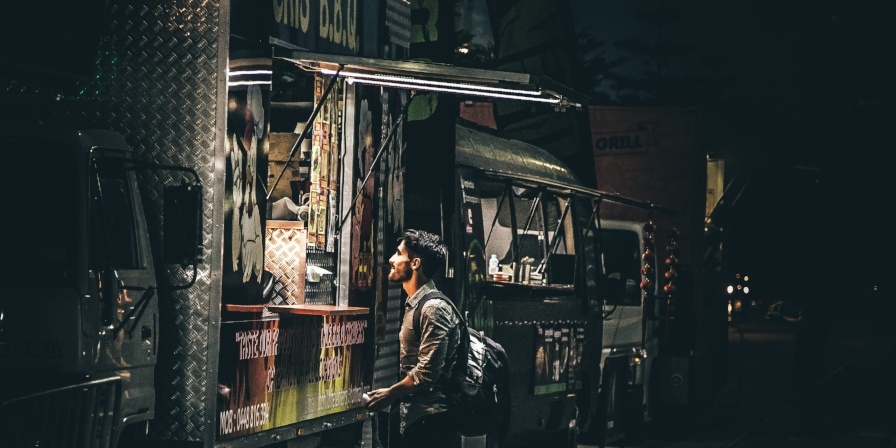 Renting commissary space can run up to $1,000 month, usually incorporating both annual and hourly fees. Commissary kitchens serve many types of small food businesses, not just food truck operators, meaning they are popular places. In high demand markets it's not uncommon for commissaries to have a wait list.
If you find yourself competing for space, consider brokering an arrangement with other certified owners of commercial kitchen space. Restaurants, community centers, and even churches may have a certified kitchen that could be rented for food prep.
Parking
After food prep and service are done for the day, where do trucks go at night? To a city-approved, secure location, that's where. Many cities strictly regulate where food trucks can park, not only when they're serving, but when they're closed as well.
If you have the space to store at home on private property that's certainly an option. But if not, many commissaries offer overnight parking as an a-la-cart add on. Be sure to consider this when shopping for your commercial kitchen space.
Bottom Line Estimate: $500 - $1,000 / month
Permits & Licenses
Restaurant permits and licenses stack up quickly for any food business, but even more so when your operation is mobile. Casey Grawien is the owner and founder of Street Surfer, a food truck based in Tampa. She described the "licenses and permits to work in each zip code [they] have clients," as her number one unexpected cost.
"Since the Tampa area is so large," Casey explained, "there are multiple rules and regulations you need to follow depending on [whether you're serving in] public [or] private events."
Here's a rundown of the basic permits and licenses food truck operators are expected to secure. It's not uncommon though for cities to have additional requirements.
Business Certificate and EIN (Employer Identification Number)

Vehicle License

Seller's Permit

Health Permits

Fire Inspection
We looked at requirements for food truck operators in three different cities to see how fees stack up. Note that many of these are not one-time, but annual costs.
| | | | |
| --- | --- | --- | --- |
| Permit/License | Boston, MA | Rochester, NY | New Orleans, LA |
| Business Certificate | $65 | $25 | $150 |
| Vehicle License | $40 | $40 | $10 |
| Health Permit | $100 | $200 | $100 |
| Fire Permit | $110 | $100 | $50 |
| Hawker and Peddler Permit | $62 | N/A | N/A |
| GPS Contract | $299 + $89 | N/A | N/A |
| Food Truck License/Permit | N/A | $1000 | $400.25 |
| Food Truck Application | $500 | $7 | $50 |
| Vendor Identification Badge | N/A | $24 | $5 |
| Sales Tax Deposit | N/A | N/A | $50 |
| Total | $1,265 | $1,396 | $815.25 |

It's clear to see that requirements vary considerably city to city. Additionally, simply navigating which fees are owed to which department and which order they need to be secured can be quite tricky. Many cities with a vibrant food truck scene have associations where members lobby for favorable policies and serve as a resource for newcomers. The Nashville Food Truck Association is a great example. Annual dues for participation are yet another cost to factor into your budget.
Bottom Line Estimate: $800 - $1,400

And the Grand Total is...
Totaling up all these estimates, you can expect to spend between $75,000 - $250,000 to get your food truck off the ground. Keep in mind, this does not include universal restaurant startup costs such as labor, food, kitchen tools, or equipment.
Sticker shock setting in yet? While it's relatively less expensive to start a food truck than opening a brick and mortar restaurant, it is still a big investment that requires careful planning.
For aspiring food truck operators, Katharine Woodward, owner of Walter's Hot Dogs has this advice:
"Food trucks are amazing because you get to bring them all over, meet new customers everyday, and see [at which locations] your demand is highest. However I'd stress to everyone that truck life is not easy. It is a restaurant on wheels so not only do you need processes in place for admin, bookings, contracts, party planning, and HR, but you also need processes for opening and closing, loading and unloading, cleaning etc. It's a 24/7 job, wifi is in and out, and things can always break on the road. There are a lot of variables, the same as a restaurant. But if you're ready to work hard and love doing it everyday, truck life is very rewarding!"