DISCLAIMER: This content is provided for informational purposes only and is not intended as legal, accounting, tax, HR, or other professional advice. You are responsible for your own compliance with laws and regulations. You should contact your attorney or other relevant advisor for advice specific to your circumstances.
We get it. Your great aunt thinks opening up a taco spot is the world's worst idea. But maybe the only bad move would be holding back on your long-held dream. If you want your own restaurant, let's figure out how to obtain that dream.
The truth is, opening a restaurant takes two things: guts and money. Without both of those factors, you won't be set up to get to your restaurant's opening day.
Opening a restaurant can be a risky business venture, so many potential investors might be wary to contribute — especially if you don't have a solid restaurant business plan.
And typically, restaurant opening costs are just too high to shoulder on your own.
So what are some creative ways to get restaurant startup funding? Restaurant owners have come up with more and more creative ways to get funding over the years. Let's take a look at the options.
Oh, and you're looking for more info on how to get your restaurant from idea to open, here's the full guide on how to open a restaurant.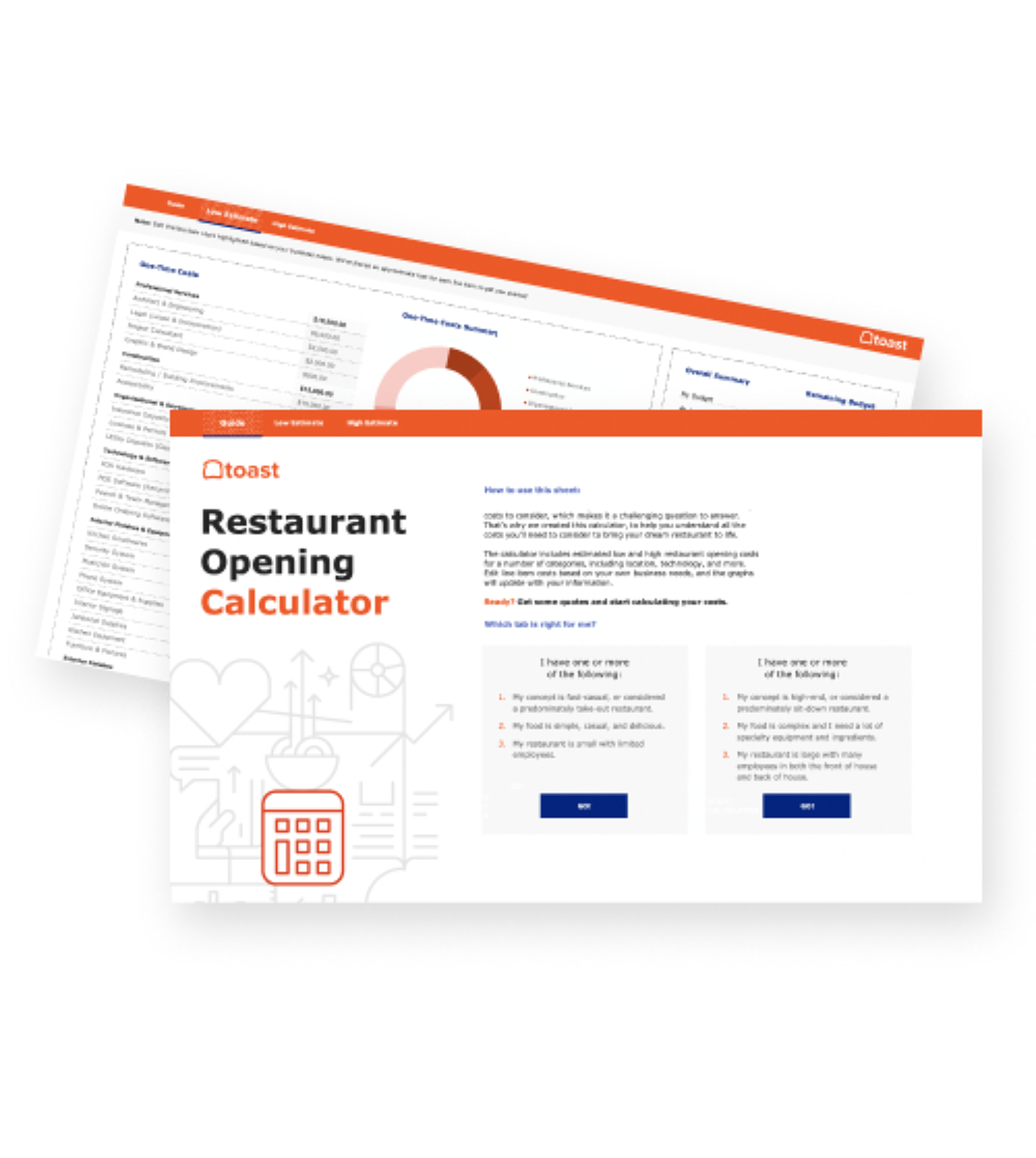 Restaurant Opening Calculator
This calculator lays out some of the fundamental financial costs of opening a restaurant, so you can start planning and bring your dream restaurant to life.
Download
How can I open a restaurant with no money?
This is a question we hear a lot these days, and we love the hustle and excitement people have when they realize this is even an option. Before you get yourself worked up about how you're going to source funds or find an investor, I've got good news for you: it has never been easier to find restaurant funding.
Creating a new business can sound scary, especially living in a post-Covid-19 world. But that doesn't mean you should let the goings on of the world at large stop you from following your culinary dreams. After all, if Ray Kroc had let tumultuous global strife stop him from pursuing his passion, who knows if any of us would have ever eaten at the most popular restaurant chain the world has ever seen? (Think golden arches if you don't know right away!)
While it's true that opening a restaurant back in 1955 looked a little different than it does today, the fundamentals are still the same. All you need is:
A concept

A menu

A business plan

And funding
If the last thing on that list is all you are missing from opening your restaurant, here are 7 ways that you can obtain funding for the restaurant of your dreams.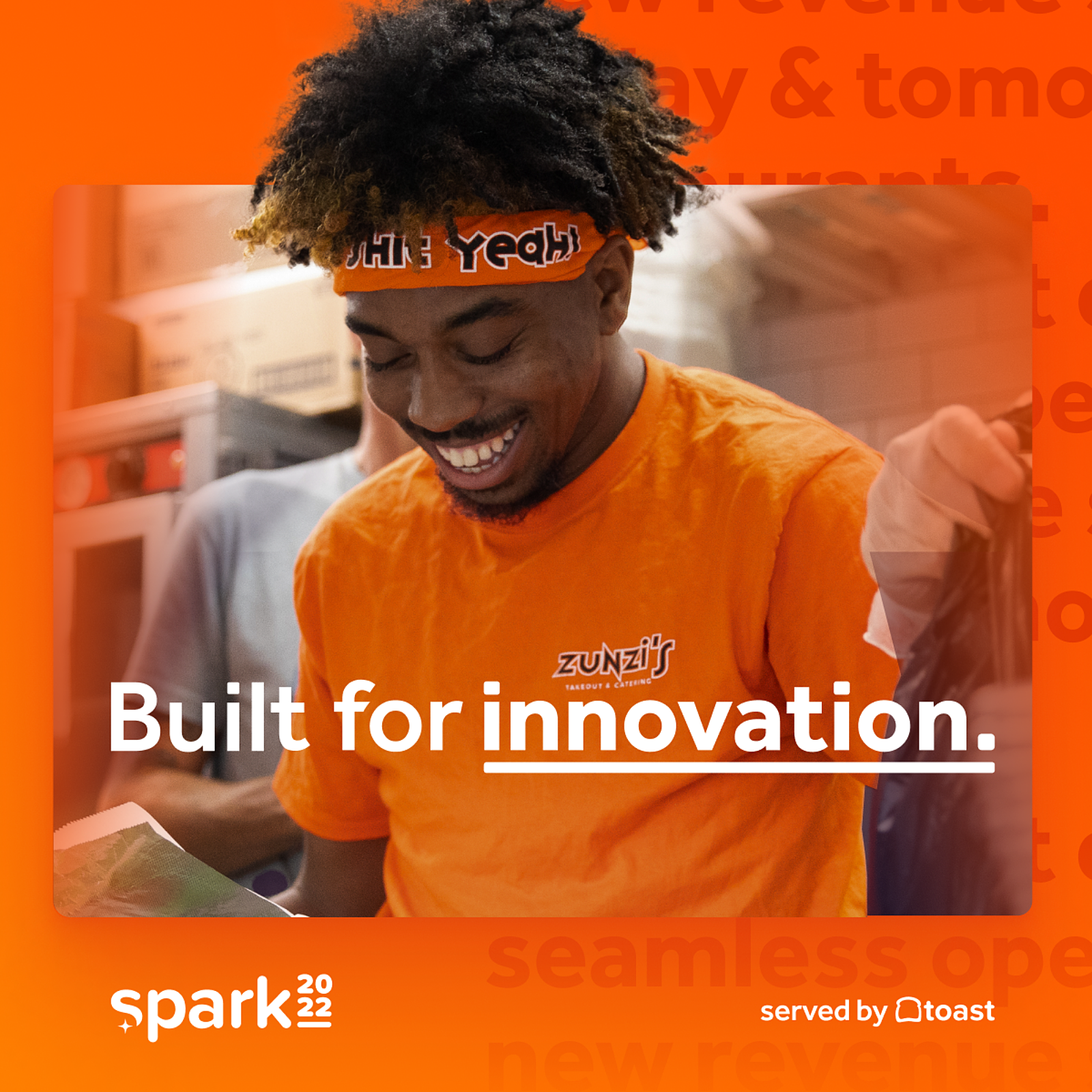 Spark: Served by Toast
Learn how Toast is building better experiences for restaurants, guests, and staff at Spark, an innovation event for restaurant people.
What do you need to open a restaurant?
Beyond a dream and some grit (Angela Lee Duckworth explains in her fascinating TED Talk how those with passion and perseverance, "grit," are more likely to succeed than their "traditionally intelligent" counterparts), here are the basic things you'll need to start a restaurant.
For the step-by-step process on how to open a restaurant, you'll want this post here.
Here are the things you'll need to start a restaurant, at a bare minimum. This includes restaurant funding and capital, and what you'll spend that cash on.
A restaurant idea based on cuisine, style of service, a theme, a location, or a pun. Check out these restaurant name ideas for inspiration.

A restaurant business plan.

Restaurant capital (AKA restaurant funding, restaurant startup funding, cash, cheddar, you get it).

A restaurant location.

Restaurant licenses and permits that are specific to your location.

A menu or a few, depending on what you're serving and if you'll have different menus for different meals.

Restaurant staff including servers, bartenders, cooks, and a general manager (GM).

Restaurant technology like a POS, inventory software, accounting and payroll software, and more.

A marketing or promotional plan for your restaurant.

A social media plan

An opening date!
Now, you can see what you need to spend money on to open a restaurant. Let's see how business owners are getting the restaurant capital they need today and discover what might work best for you and your restaurant concept.
1. Start in a restaurant incubator.
If you have no money and no business experience, it might be a good idea to explore restaurant incubators in your area. A restaurant incubator is a shared space filled with all the kitchen facilities you may need. It gives you a space to prep food separate from where you do your food service.
Chobani Incubator, for example, is an incubator by yogurt company Chobani, that provides capital to early stage food and beverage startups. Chobani Incubator, like all culinary incubators, provides burgeoning restaurateurs with many different resources, including:
Equity-free capital

Business development training

Tailored mentorship programs and workshops

A community of supportive, like-minded culinary professionals
Many cities have similar programs, including:
Baltimore, MD: R. House is home to ten chefs who believed that coming together to launch their restaurants was better than going it alone. Their kitchens surround a food hall with roll-up garage doors, booths, communal tables, and a neighborhood bar at the center of it all.

Dorchester, MA: CommonWealth Kitchen is a collaborative community, providing shared kitchens and business assistance to help aspiring entrepreneurs build great food companies, create jobs, improve healthy food access, and strengthen our regional food economy.

San Francisco, CA: La Cocina provides commercial kitchen space and technical assistance focusing on low-income women and immigrant entrepreneurs who are launching, growing and formalizing food businesses.




Finally, some existing restaurants have incubator programs as well.
Gathering AK is a cafe in Anchorage, Alaska that invites different guest chefs each day of the week to experiment with dishes and serve a unique type of cuisine.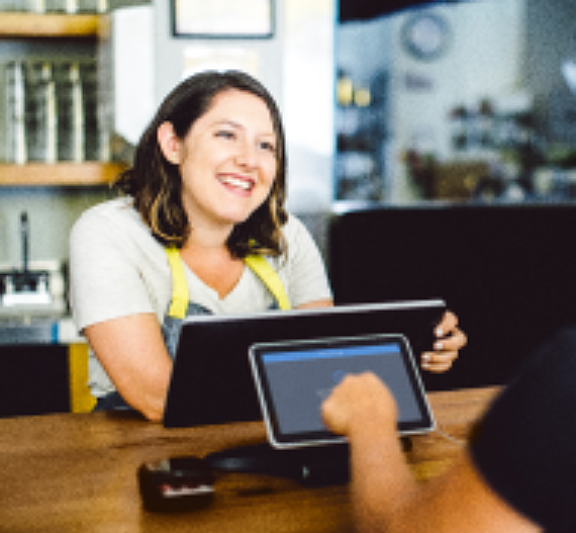 Get the right tools, technology, and advice — personalized for your restaurant.
Take the quiz
2. Apply for restaurant loans or explore capital opportunities.
We've written about restaurant financing before, and it's always a tricky subject to tackle. However, there are a few restaurant loan programs that allow partnering lenders, community development organizations, and micro-lending institutions to invest in small businesses— like the Small Business Association (SBA) loan program. If you are starting a small business there are lots of resources for you online, you just have to go seek them out. A small restaurant can have a big impact on a community, and many towns and local governments want them to reside in their locations.
Another option you have is to join a peer-to-peer lending service that matches lenders with borrowers. However, there is a risk of the borrower defaulting on the loans taken out from peer-lending websites.
And of course, bank loans are an option for restaurant startup funding, which usually have relatively low-interest rates but long approval processes.
Finally, alternative loans are becoming an increasingly popular option, whether they're from bank or non-bank lenders. Working with a lender who understands the nuances and challenges of the restaurant industry can make the process easier, with different criteria, approval processes, and repayment schedules than brick-and-mortar lending institutions.
Toast Capital provides eligible Toast customers with access to loans from $5K to $300K that can be used for any restaurant need. Toast Capital Loans have one fixed cost with automated repayment that flexes with sales* – with no compounding interest and no personal guarantees. Once you've been approved and signed your Toast Capital Loan agreement, you can expect funds to be sent to your bank account in as soon as one business day**.
Toast Capital Loans are issued by WebBank. Loans are subject to credit approval and may not be available in certain jurisdictions. WebBank reserves the right to change or discontinue this program without notice.
*Toast Capital Loans offer different target repayment terms ranging from 90 days to 360 days, depending on eligibility. The maximum repayment term is 60 days following the end of the target repayment term. Any outstanding balance due at the end of the maximum term will be collected automatically via ACH.
**Funds are typically disbursed within 1-2 business days following application.
3. Find an investor — or even better, an angel investor.
As we mentioned before, many investors will not invest in restaurant businesses because they are often viewed as risky investments with low financial returns.
Once you have created your solid business plan, you could go through the process of finding a restaurant investor that shares your passions, with pitch meetings, site visits, and so on.
Or, you could try to find an angel investor. An angel investor is a person who helps finance an idea or business plan due to one primary reason: they believe in your vision.
When seeking out an angel investor, find someone who believes in your capabilities and wants to put their money towards your cause.
An angel investor can be anyone, one of your past restaurant mentors, or even a friend of a friend inspired by your story. To begin your angel investor search, lean on your existing network. Who knows, one of your family members or friends just might know someone looking to lend their money to support local business.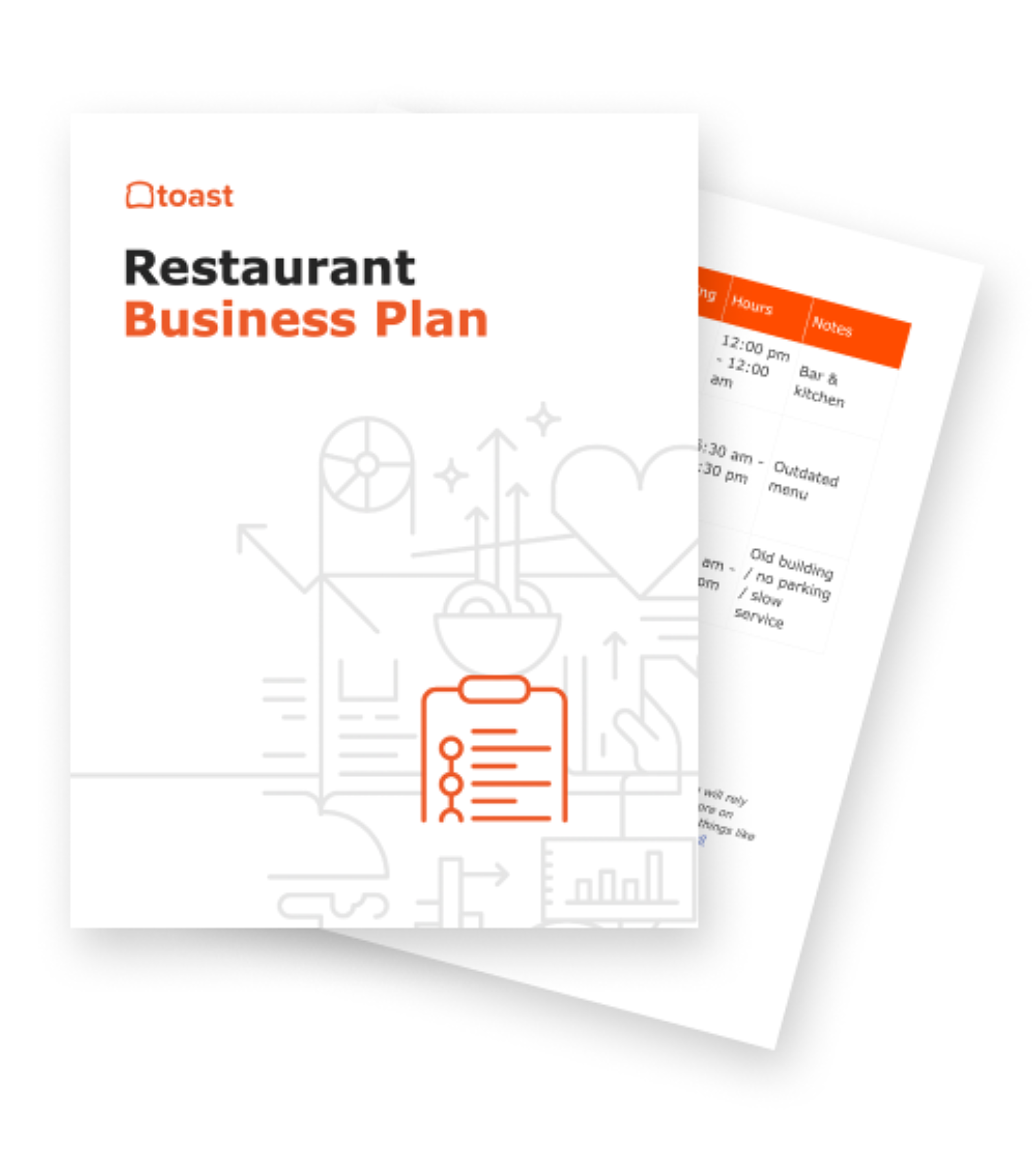 Restaurant Business Plan Template
No matter where you're at in your restaurant ownership journey, a business plan will be your north star. Organize your vision and ensure that nothing is overlooked with this free template.
Download
4. Get creative with crowdfunding.
Many restaurateurs have started their second or third locations through crowdfunding sites like Kickstarter, Indiegogo, GoFundMe, and AngelList. If you already have customers who know and love your brand, why not ask them to spend a few bucks to fund your next location? In return, they can receive a gift card, a tote bag, some swag - you name it.
Successful restaurants that have crowdfunded are:
Field and Vine in Somerville, MA, started as a pop-up restaurant. When the team secured a location for a brick-and-mortar restaurant, they started a Kickstarter. They raised $27,832 towards their goal. On their Kickstarter page, they shared exactly what they would be using the money towards, as well as offered cooking classes and even guitar lessons for higher bids.
Swah-Rey, a dessert bar in St. Petersburg, FL, raised money for their second restaurant via Kickstarter. They raised $7,673 and included a promotional video at the top of the page showcasing their brand. Owners Leslie Ann and Gregg shared their story, as well as what to do after donating, which spurred many to share the campaign in their community. Some of their pledge rewards include cupcakes (of course), dog murals, and invites to their pre-opening party.
Joanne Chang, Charles Bililies, and Emiliana Puyana on Funding a Restaurant
When it comes to funding a restaurant, there are many ways to get your hands on capital. In this episode of The Garnish, we spoke with three restaurateurs about how they gained funding for their now-successful concepts.
5. Consider starting with a pop-up, food truck, or catering business first.
Many restaurateurs get their feet wet with pop-up restaurants, food trucks, or catering businesses before investing in a brick and mortar restaurant.
Pop-up restaurants are temporary restaurants hosted in various spaces like existing restaurants, bars, abandoned arcades, bowling alleys, theaters, or even chef's homes and are a low-cost way to test out running a mini-restaurant business.
Mei Mei Restaurant in Boston, MA pairs up with local businesses to support pop-up restaurants at various locations. Recently, they partnered with Comfort Kitchen to offer pop-up dining options via both takeout and delivery.
Metzy's Taqueria in Newburyport, MA started as a food truck, and, by using agile methodology and saving aggressively, opened a brick-and-mortar location a few years later.
6. Ask your landlord for options.
Another way to go about the process is by finding a location first. Then, when you find restaurant real estate, ask your landlord what your options are regarding the restaurant buildout. In some cases, your landlord may reduce your rates if you offer them a share of your restaurant. They may also offer a tenant improvement allowance — often referred to as TIA or TI in a letter of intent or lease agreement, the tenant improvement allowance is typically a dollar amount multiplied by the square footage or size of the space.
Unfortunately, there is a stigma that many restaurants have contentious relationships with their landlords. To avoid having anything less than a pleasant relationship with yours, make sure, up front, that everything is in writing, and if you can, work with a lawyer or restaurant real estate adviser to request a tenant improvement allowance in the letter of intent.
7. See if your local restaurant association can help.
Restaurant associations were created to support local food businesses, and many have forums where restaurateurs can ask for advice about loans and funding from fellow restaurateurs, as well as links to local restaurant consultants who can help you navigate the restaurant funding space.
Your community is there to support you, just like you would support them! Don't be afraid to use them as a resource, your fellow restaurateurs have your back.
A few resources you can check out are:
The bottom line is, when it comes to obtaining restaurant funding, the help is out there — as long as you're looking in the right places!
How did you raise funds for your restaurant?
What are your creative ideas for raising funds for a new restaurant? How did you raise money for your last venture? Let us know at [email protected] or by sharing this article.
Related Opening a Restaurant Resources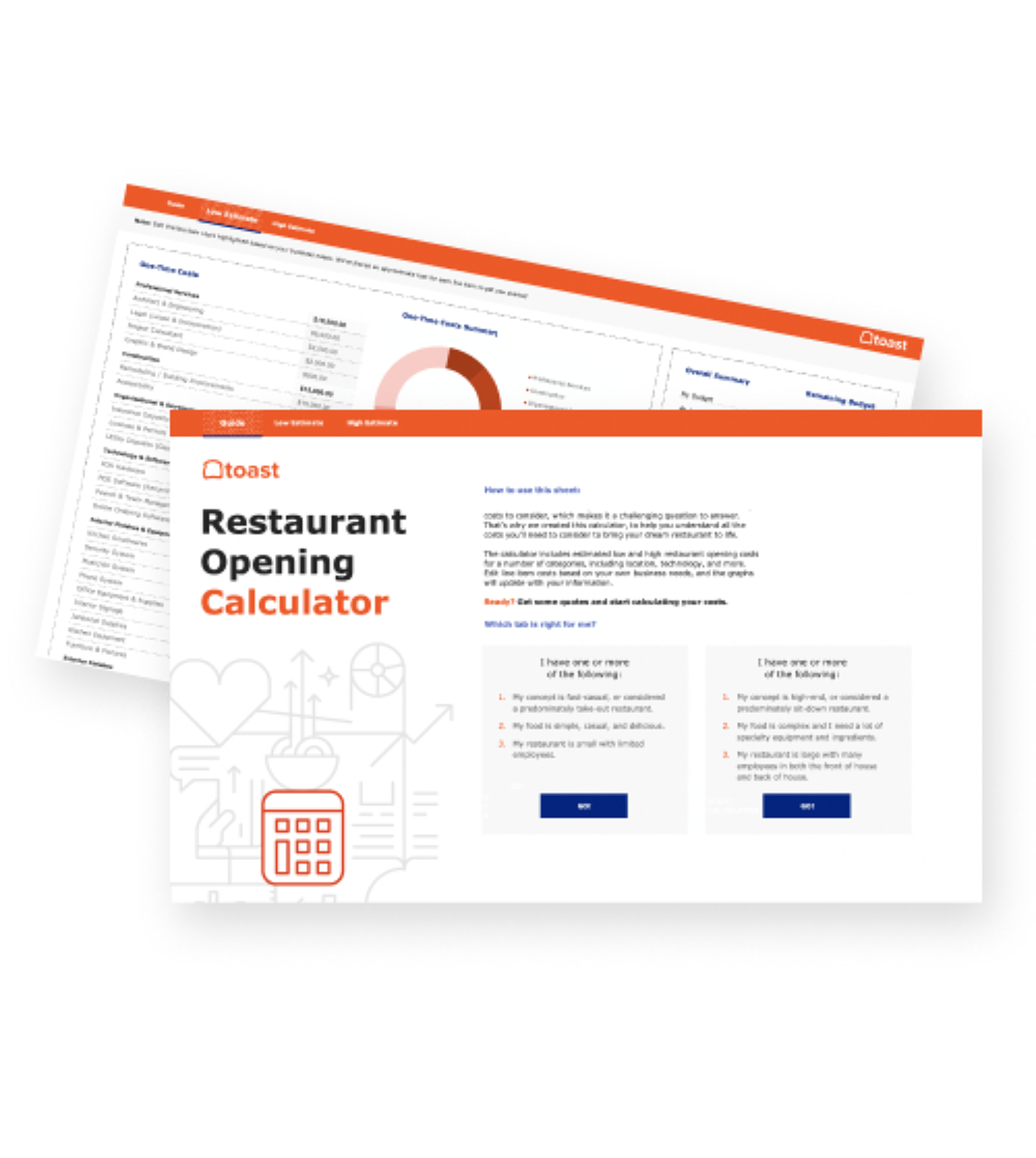 Restaurant Opening Calculator
This calculator lays out some of the fundamental financial costs of opening a restaurant, so you can start planning and bring your dream restaurant to life.
Download