Opening a new business is exciting, and a brewery can be a dream come true for any beer-loving entrepreneur. But opening a brewery is also time-consuming and expensive, so it's important to follow the correct steps to get your business off on the right foot.
Here are a few things to consider as you think about opening a brewery.
DISCLAIMER: This content is provided for informational purposes only and is not intended as legal, accounting, tax, HR, or other professional advice. You are responsible for your own compliance with laws and regulations. You should contact your attorney or other relevant advisor for advice specific to your circumstances.
What is a brewery?
A brewery, also called a brewing company, is a business that produces and sells beer. A brewery that sells more than 25% of its beer directly to consumers on-site is called a brewpub. Brewpubs also have a restaurant component to their business and provide a more robust on-site customer experience than traditional breweries.
What is a microbrewery?
A microbrewery operates just like a typical brewery, but with a smaller volume. A microbrewery produces fewer than 15,000 barrels, or 460,000 gallons annually.
How much does it cost to start a brewery?
Now for the most important question: how much does it cost to open a brewery?
While there isn't any set amount, the general cost of opening a brewery is between $500,000 to $1,000,000. In addition to the typical expenses associated with opening a restaurant, the specific equipment needed to start a brewery is expensive, and costs can add up quickly.
NerdWallet laid out some of the essential equipment needed, including "kettles, kegs, boilers, bottling and canning lines, conveyors, cooling systems, storage tanks, fermentation tanks, filters and beer-labeling machines, piping and tubing, refrigeration equipment, cleaning equipment, waste treatment systems and tap handles." This equipment is expensive, but most are a one-time cost.
For more information on the typical costs of opening a restaurant, check out this post.
How to Start a Brewery
Talk to people in the brewing industry in your city and get a sense for what their process was like. Then, if you're still on board to start your own brewery, here are some steps you can take to get started.
Create a business plan
The first step to starting any business is spinning up a business plan. A restaurant business plan is a blueprint for your entire project and it explains in detail how you will finance, operate, market, staff, and run your business once you're open.
Here, you'll talk about your company overview, your operations (who are your suppliers? What is your staffing and service model?), and even more detail that will help you get everything going.
Get started on your brewery business plan here.
Figure out financing
Most people don't have $500,000 in the bank to start a new business. The good news is that restaurant financing is available, and there are numerous options to consider. Trying to figure out how to open a brewery with no money? Click here to find out where to start.
Look into legal requirements
Any restaurant that serves (let alone produces) alcoholic beverages is going to require specific alcohol licenses, along with others to operate your business. Make sure to Google your state-level requirements. Here are a some of the licenses you'll need:
If you're selling merchandise, you also might need a retail license, and a music license or live entertainment license if you're showcasing local bands. Check out this post for a more comprehensive list of licenses and permits to stay on top of.
Find a location
If possible, taking over an old brewery is easier for obvious reasons. But if you're starting from scratch, you'll need a very large space that can accommodate your taproom with its massive brewing tanks and the rest of your brewing equipment. Here's some more info on finding a brewery location.
Get all the equipment and ingredients you need
As mentioned above, the equipment needed to start a brewery is well above and beyond the standard restaurant equipment list. This brewer's website has a big list of all the categories of equipment you'll need for a commercial brewing operation.
You'll also need food inventory to start bringing your dream menu to life, plus large quantities of your beer ingredients like hops, malt, and other specialty items that make your brew shine.
Hire your brewery staff
A great staff is the backbone of a successful restaurant. Specifically for a brewpub, you're looking for two sets of staff: those who will produce the beer, and those who will be serving beer and food to customers. And if you'll be making food in-house (as opposed to partnering with another food business like a food truck), you'll also need back-of-house kitchen staff.
Check out this complete guide to restaurant staffing for more information on hiring, retaining those star employees, and managing your staff.
Brew your beer
Once you have a location, you've sanitized everything, and you've brought the space up to code, and you've at least got your brewing team behind you, you'll finally be ready to start the process of brewing and selling huge batches of beer, whether it's in bottles or kegs for on-premise service.
Create a marketing plan
Set up your grand opening for success and get customers in the door with great marketing. The best place to start is by creating your restaurant marketing plan - where you can set goals, learn best practices and tips, and plan out your marketing calendar and budget for that critical first year.
Get your brewery off to a great start with a grand opening. Here are some ideas to get you started, and generate early buzz for your brewery.
Open your doors
And you're off! Though the process of opening a new brewery can be daunting, taking it one step at a time and doing your research will make the process easier. Check out this post for even more information on starting your own food business.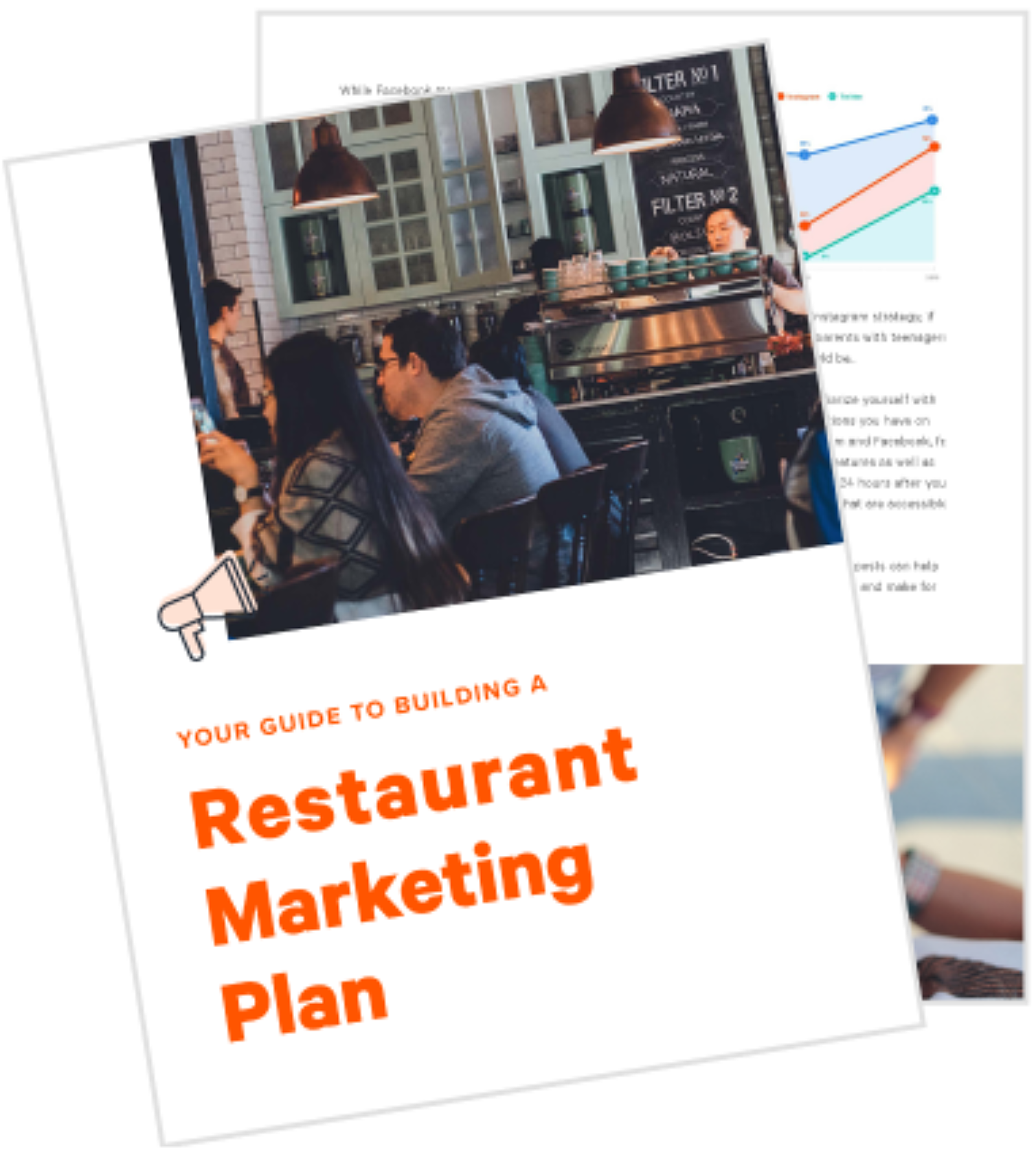 Restaurant Marketing Plan
Create a marketing plan that'll entice and engage the customers you want with this customizable marketing plan template and interactive calendar from Toast.
Download