DISCLAIMER: This content is provided for informational purposes only and is not intended as legal, accounting, tax, HR, or other professional advice. You are responsible for your own compliance with laws and regulations. You should contact your attorney or other relevant advisor for advice specific to your circumstances.
When preparing to open a bar, it's important to understand how to navigate your way through the legal landscape of your city's regulatory requirements. There are a number of licenses you're required to obtain in order to operate a restaurant or bar legally – some are simple to obtain, while others can be a bit more complicated.
Attempting to serve alcohol without the proper licenses can lead to penalties, fines, or even being forced to shut your doors.
Here are three types of licenses every bar and alcohol-selling restaurant needs, what they are, and how your small business can get them.
Restaurant Business Plan Template
No matter where you're at in your restaurant ownership journey, a business plan will be your north star. Organize your vision and ensure that nothing is overlooked with this free template.
Download
1. Liquor License
A liquor license is a state issued-license that lets you sell alcohol in your business. State alcohol laws differ and may have laws that are specific to them. For example, some states, such as Oregon, directly regulate the distribution, sale, and consumption of alcohol.
It is very common that states put limits on the number of drinks you can sell to each customer, and require unfinished bottles to be left inside the restaurant to prevent public intoxication.
So, how do you get a liquor license?
Understand Your State's Liquor Laws
As mentioned above, each state has its own rules and regulations regarding liquor licenses. Each state has its own Alcohol Beverage Control (ABC) agency to regulate the sale of alcohol. To better understand your state's laws and the process of getting a liquor license, contact your local ABC agency.
Some states have quotas to limit the number of locations that can sell alcohol at any given time. If this quota is met, it may be difficult for you to get a license immediately.
On-license vs. Off-license
There are two different types of licenses you can obtain in order to sell alcohol – on-license and off-license. On-licenses are for places that intend to sell alcohol to be consumed within the location, while off-licenses are required for locations selling alcohol to be consumed off-premises, such as liquor stores.
So for business owners of a bar or restaurant, since your customers are going to be consuming the drinks inside your premises, you need an on-license liquor license.
The Different Classes of Liquor Licenses
In most states, there are different classes of licenses for selling liquor. Here are some of the most common required by local authorities:
Tavern license – if selling alcohol is your primary source of business, this is the type of license you'll need.

Beer and wine – if you're looking to sell alcohol mainly to compliment food, such as a wine license, but don't wish to serve hard liquor, this is the license you'll need. This way you can sell beer/wine without going through a more intricate process.

Restaurant – restaurant licenses allow any type of alcohol to be sold on premises, but states usually set a limit on what percent of your earnings can be from the sale of alcohol.
For a bar, pub, or nightclub, a tavern license is likely the one you'll need.
Applying for the License
Once you understand the laws of your city and state and type of licenses you need for your restaurant or bar, you're ready to fill out the license application.
To start the application process, contact your local ABC agency to acquire the appropriate forms, fill them out, and submit them. In some states, you'll need to submit an application to both your state and town or county. Do this as early as possible, as review times are often longer than 30 days.
In addition to personal background information, you may be required to provide the following as a part of the liquor license application form:
Certificate of incorporation.

Employee Identification Number.

A partnership agreement.

Company constitution.

A proposed food menu.

Photos/drawings of the restaurant.

A copy of the certificate for title of the premises.
If the local liquor license quota is met, you may be unable to obtain a license from your local government. In this case, you can attempt to purchase a license from someone else, such as another establishment that recently closed. Either way, the price for a liquor license can range from $12,000 up to $400,000.
2. Music License
As a part of copyright law, businesses that use music in the background are required to get a music license. While the legalities of music licensing are extremely complicated, the process for restaurants and bars is quite simple.
As a restaurant or bar, the simplest way to be legally compliant with copyright law is to use a background music service for restaurants. These services offer fully licensed catalogs of music for a small monthly fee, and can even help you select the right type of music for your restaurant.
However, if you're pickier about the type of music that plays in your restaurant, you can go for music licenses on your own that let you pick any song in the world to play for your customers.
To get music licenses on your own, simply contact BMI, ASCAP, and SESAC (the performance rights organizations), request the appropriate documents, and fill them out with the required information. Once you've done this, you can play any song that you own within your business.
If you do choose to go the direct licensing route, make sure you own the songs you intend to play in your restaurant either via download or CD. Playing songs from streaming services is often against their terms of use, as these services are not licensed for commercial use.
3. Health/Food Service License
While the liquor license covers you for alcoholic beverages, the license type doesn't cover you for food. If you intend to serve food in your bar, you'll need a new license from your city's health department. This license is often referred to as a "health license" or a "food service license."
To apply for this new license, simply visit your state and/or county department of health, fill out the appropriate application requirements, and submit it for review. In some states, you'll need a state and county permit to operate.
Often times, for newer establishments, the department of health will want to conduct an on-site inspection before you open to verify that you meet the state's health requirements. Additionally, the health department will perform in person regular health inspections of your facility to ensure you're following health regulations.
SOPs Template
This template will help you create SOPs for your entire business, so you can create consistency and easily train employees.
Download
Getting the Licenses Your Bar Needs
While the licenses mentioned above are important, they don't cover everything. Each state has their own laws and regulations; California is going to differ from Alabama or Hawaii. Local authorities can require different types of licenses and permits in order for restaurants or bars to operate legally.
To search for specific business licenses and permits in your local area, such as the tobacco commission or retail license, check out the U.S. Small Business Administration website.
Another important purchase when you open a bar or brewpub? A POS for restaurants, which will help curb theft and improve workflows behind the bar and on the floor.
Related Bar Business Resources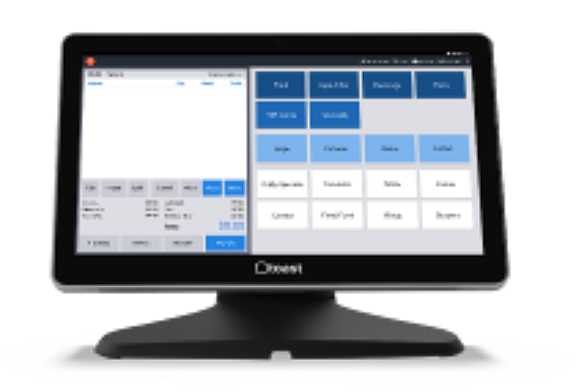 Learn how a better point of sale system can help you run your restaurant.
Read now