DISCLAIMER: This content is provided for informational purposes only and is not intended as legal, accounting, tax, HR, or other professional advice. You are responsible for your own compliance with laws and regulations. You should contact your attorney or other relevant advisor for advice specific to your circumstances.
Aside from location, design is probably the most important thing to consider when you open a bar. Space for bartenders to work at maximum speed and servers to weave around tables to ultimately get drinks in as many hands as possible is absolutely imperative to making money.
But what is all of that worth without a memorable experience that will bring guests back?
Some of the best restaurant designs are deliberate decisions: Take Miracle of Science, where the location in the heart of MIT makes a science-themed bar a perfect fit. On the other hand, some bars like The Mad Hanna take on their own personality over time.
Here are some of the best bar designs, setups, ideas, and concepts that can inspire your concept.
Restaurant Floor Plan Templates
Use these restaurant floor plan templates to get inspired as you map, or reimagine, the layout and space setup for your restaurant.
Get free download
Bluebird Barbecue
Burlington, Vermont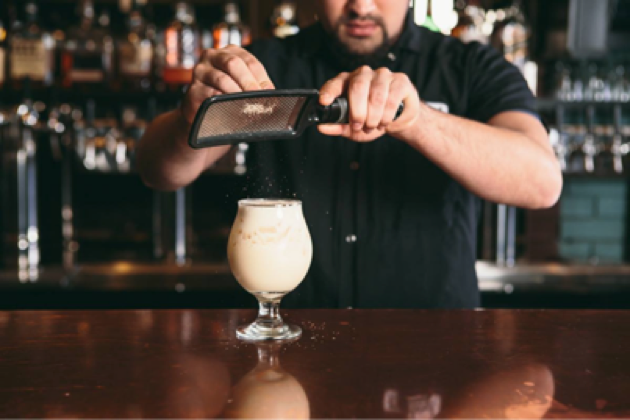 There is nothing like a beer bar that can make a good cocktail (and the barbecue is good too). Brick walls and lights made from old bottles and its location near Salmon Hole on the Winooski River will make you feel like you're living the down home country life, but expressive cocktails will give you the upscale city vibe.
The Broken Shaker
Miami, Florida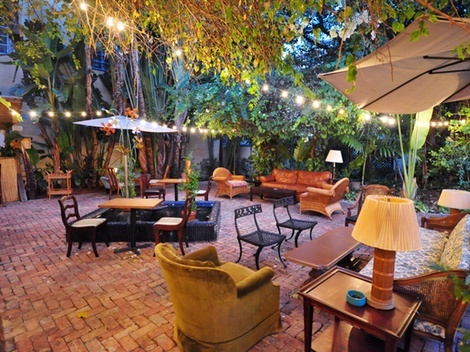 At The Broken Shaker, you can definitely see the vintage inspiration. The open air set up and a large, shaded patio, and vintage floral wall paper create an interesting dynamic. The bar is part of the Freehand Miami hotel, so you can take your drink from the bar to the pool if you stay as a guest.
The Canon
Seattle, Washington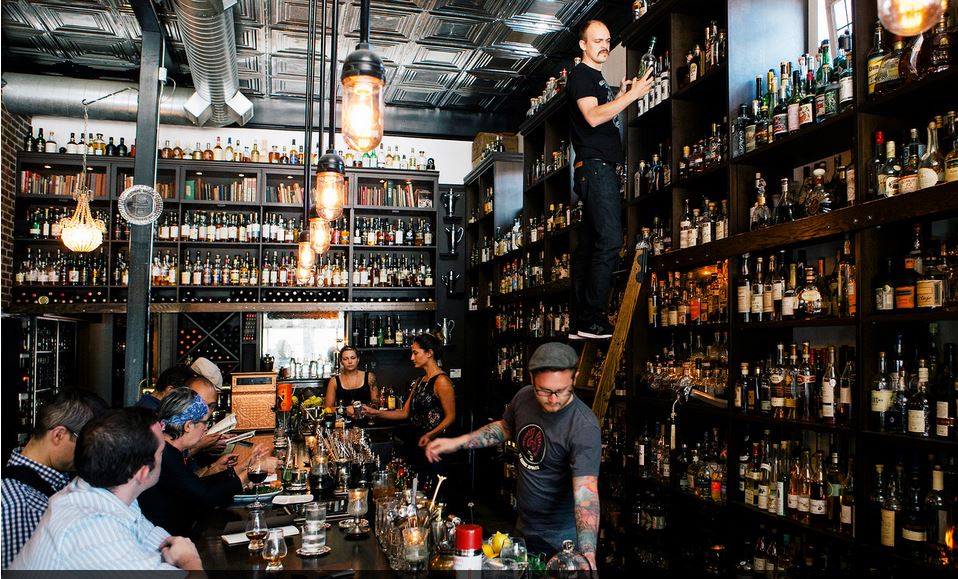 Aside from this intricate set up, the patio at this bar is what makes it great (the great drinks help, too). Purposely covered in greenery that provides privacy and interesting textures, the patio is the place to be. Plus, drinking a cocktail out of a lightbulb will probably add to the interest!
Congress Street Social Club
Savannah, Georgia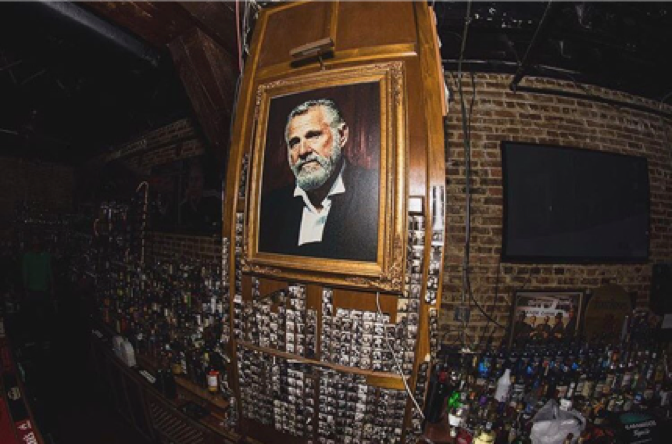 Beer, whiskey, and music are what makes up the Congress Street Social Club. A spacious outdoor patio with dim lighting for the evenings and a portrait of "The Worlds Most Interesting Man" are part of what makes this place so notable.
The Carousel Bar
New Orleans, Louisiana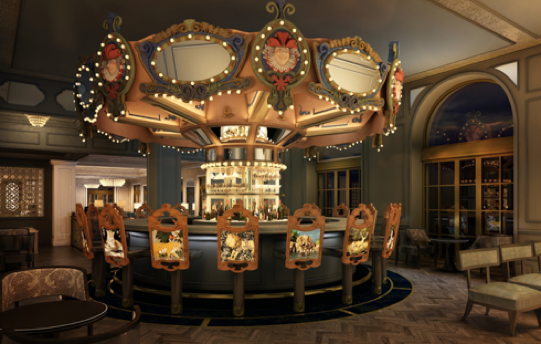 Another hotel bar, located in the Hotel Monteleone, this bar actually rotates (slowly, don't worry - about one revolution every 15 minutes). Located in the historic French Quarter of New Orleans, sitting at this bar is like taking a trip to yesteryear.
Restaurant Menu Templates
Use these menu templates as a starting point for your menu design or to give your menus a refresh.
Get free download
The Daisy
New York, New York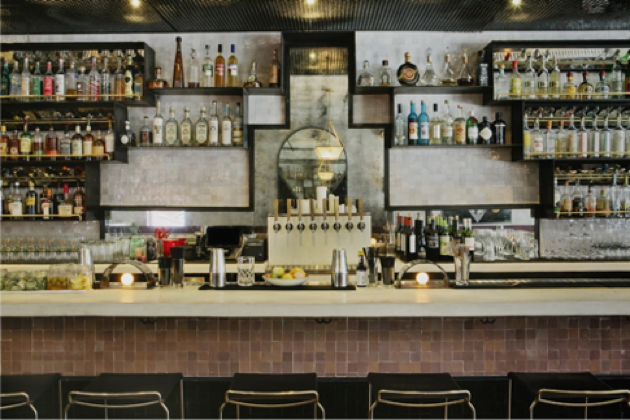 The Daisy is a simple pick, mainly chosen for the clean and intimate atmosphere. The bar itself is its own piece of decor. Designed in a symmetrical fashion, the shapes and lighting in this bar are what gives it character.
Dullboy
Jersey City, New Jersey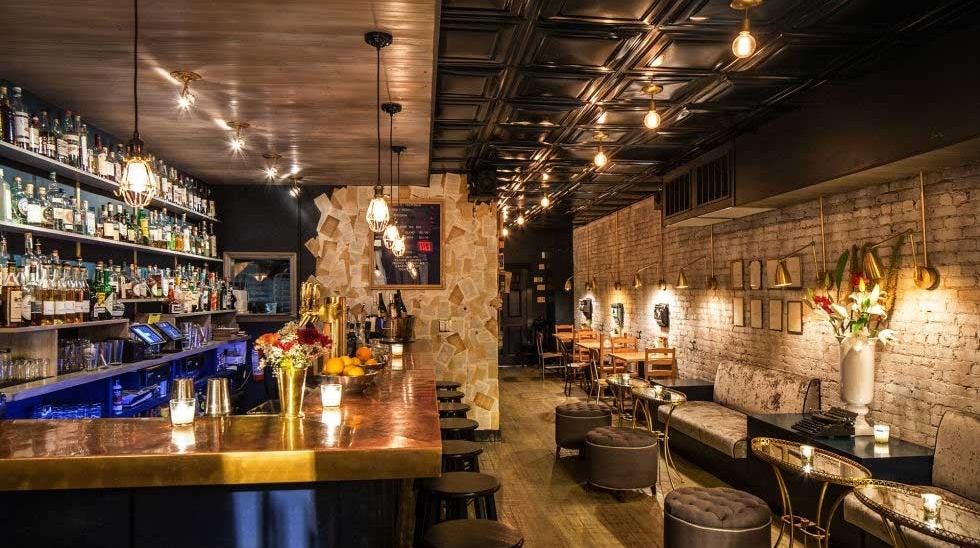 Named from the proverb, "All work makes no play," this bar is well-endowed with an exceptional cocktail list that features a daily stirred and a daily shaken special. It's the little things that make the design of the bar interesting, like tiki mugs, skull topped stirrers, mismatched picture frames, and typewriter imagery.
Flat Top Johnny's
Cambridge, Massachusetts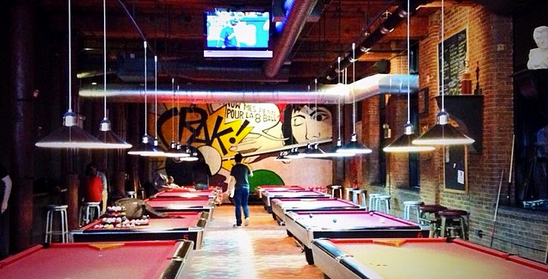 The bar at Flat Top Johnny's is long and has an interesting layout with a large v-shaped bar and well-kept pool tables. What's a pool hall without high ceiling and pop art?
Founding Fathers Pub
Buffalo, New York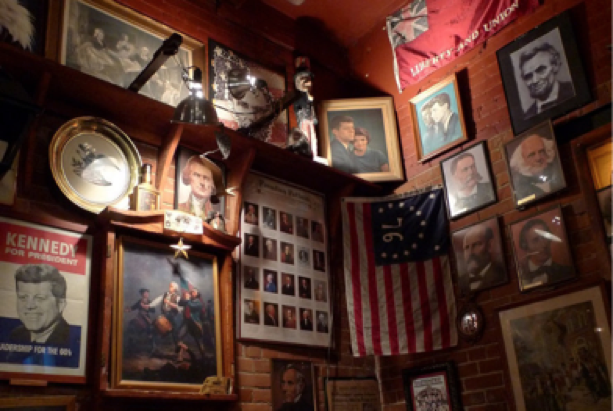 Really no one can prepare you for Founding Fathers Pub. You think you're walking into a regular pub to be surrounded by your founding fathers. Find homage in this part gentleman's club and part traditional pub, and be prepared for some very specific trivia questions.
Georgia
Santa Fe, New Mexico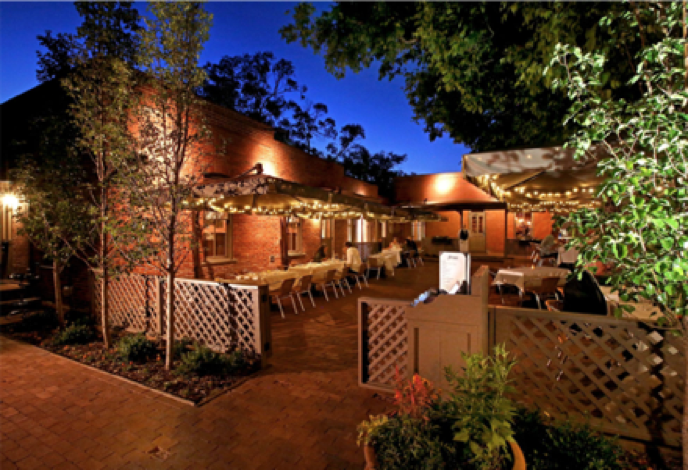 The only Gastro Pub to exist in Santa Fe to date, Georgia has three unique spaces. The Tavern, the Tap Room, and the Patio exist in a space that was once two army officer's quarter's that have been fully restored.
Good Times at Davey Wayne's
Los Angeles, California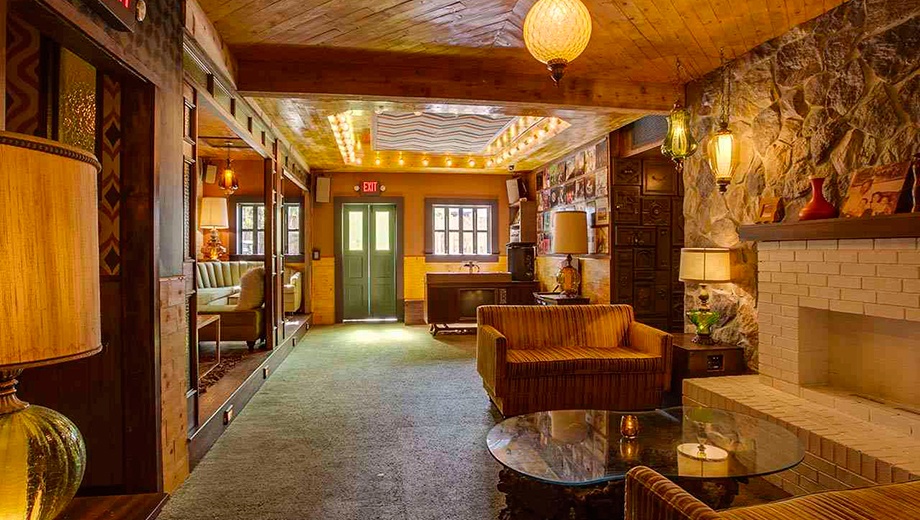 A place stuck between 1970 and 1980, this bar is specifically dedicated to David Wayne Houston. Hidden behind a vintage storefront, you have to open a refrigerator door to enter what could be a 1970s living room.
Heinold's First & Last Chance Saloon
Oakland, California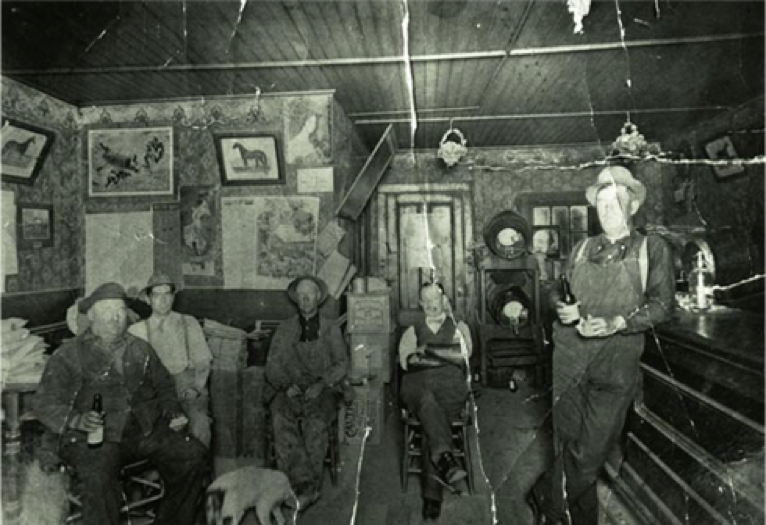 This bar is historic landmark build from the timber of an 1880 whaling ship. The walls are covered with old money and artifacts from history, like captains' hats! This place in its own is built from history, and there isn't much that can compare.
The Mad Hanna
Portland, Oregon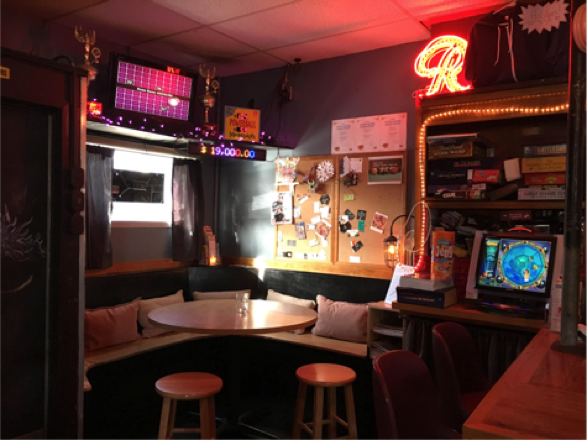 Looking for a place to experience a day in the life of a Portland regular? The Mad Hanna is the place to enjoy something between neighborhood and dive. Proclaimed by owner Liz Hanna as a place that will, "…always put up with a little bit of crazy…" Check out The Mad Hanna for an handmade infused cocktail, a cross stitching class, and a slot machine that will actually pay out.
Miracle of Science
Cambridge, Massachusetts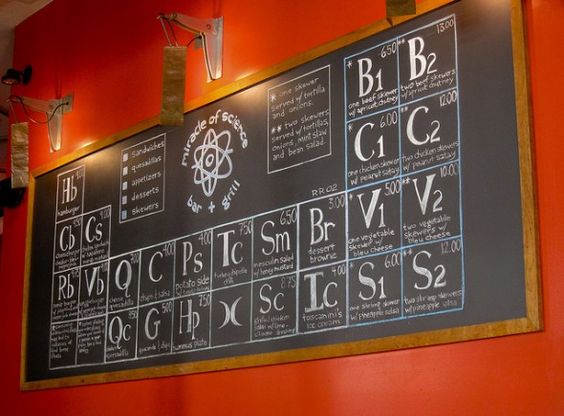 Somewhere to hang and be a part of the crowd, Miracle of Science is great hangout with a garage door as a window that opens wide in the summer. It's somewhere in between a cozy bar and your high school science classroom. You wont experience MIT the right way unless you visit this bar and these people. And most importantly, be nice, this is the BEST service staff you've ever met.
Occidental
Denver, Colorado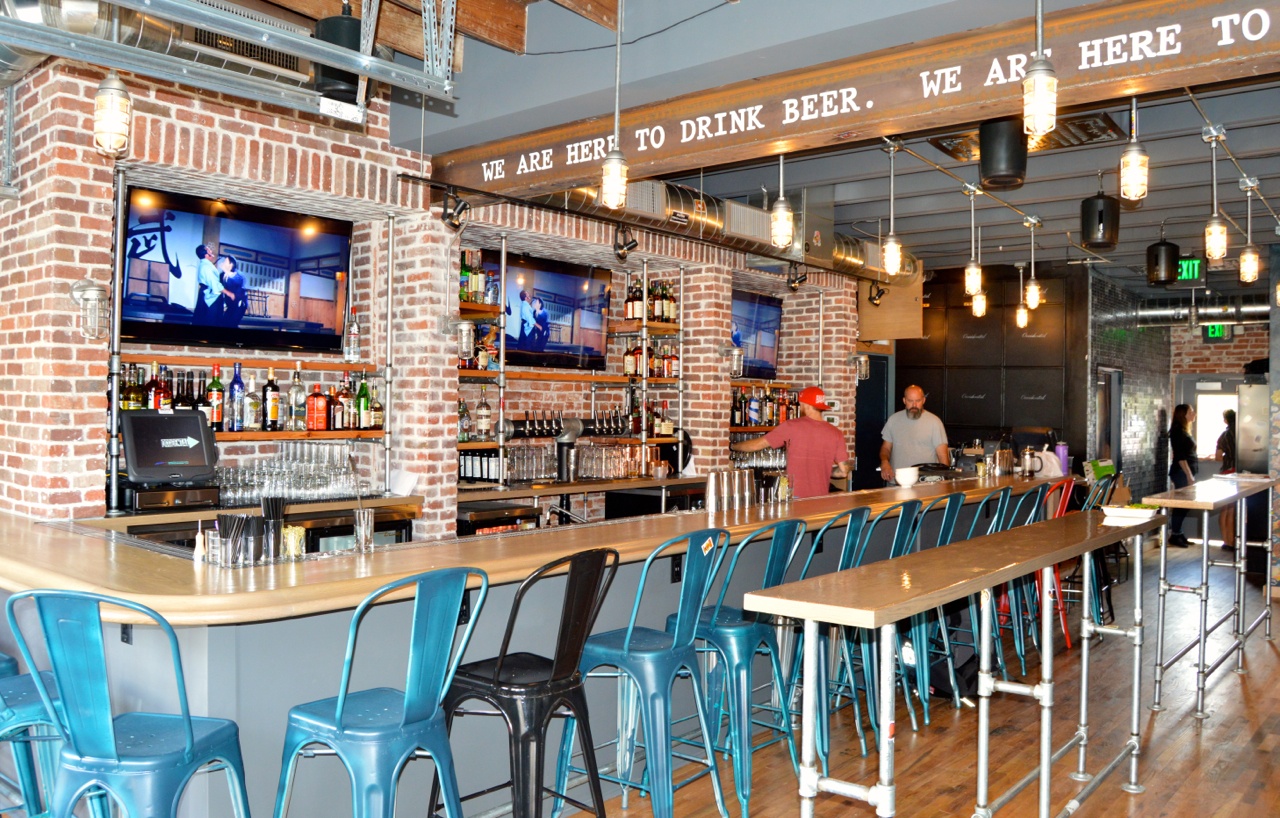 Occidental is a bar for those who don't run with the norm. A leather jacket and some punk will allow you to fit into this is a self-proclaimed counter-culture hangout in Denver. A bar on the outskirts with a skyline view; the brainchild of some of the best: Sean Kenyon and Todd Colehour.
Rik Rak Salon & Bar
Miami, Florida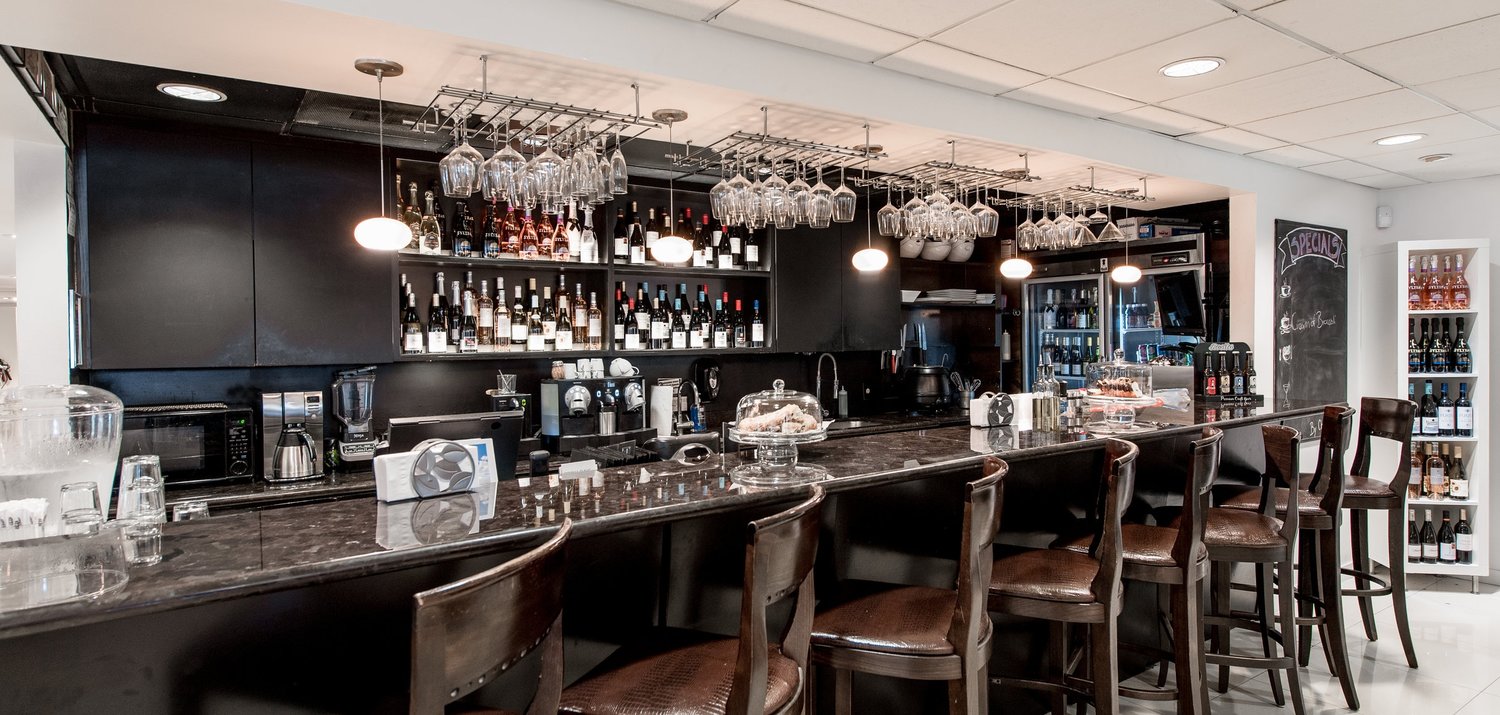 No one can say they wouldn't like a spa day and a glass of wine. A combination made in heaven, but found in few places besides your living room. If you'd like to check out a bar, a spa, and a boutique all at the same time, check out Rik Rak in Miami, and enjoy what they can offer.
The Safe House
Milwaukee, Wisconsin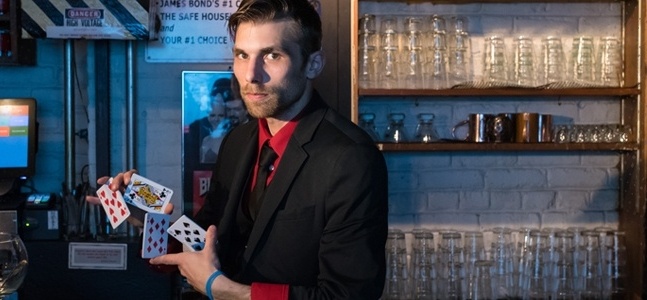 The Safe House is a spy-themed speakeasy that requires a password to enter and is filled with secret passages and trick doors. When this place came to be in 1966, the only publicity was word of mouth. If you'd like to enjoy a place with a game and a beverage, check this out.
Shelby's Bar & Grill
Denver, Colorado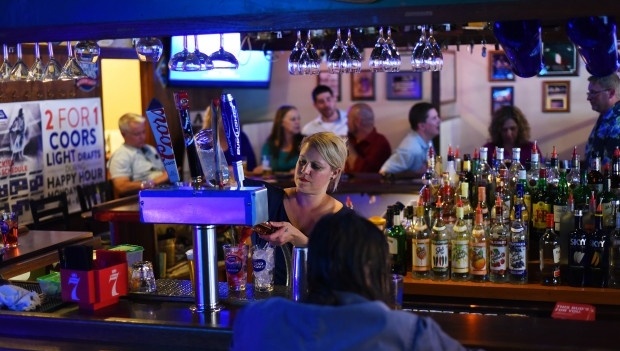 This location has been a part of downtown Denver since the early 1900s. That being said, owners of the space have done well retaining it's original design. Shelby's is a divey neighborhood spot with vintage games and a neon sign.
Trick Dog
San Francisco, California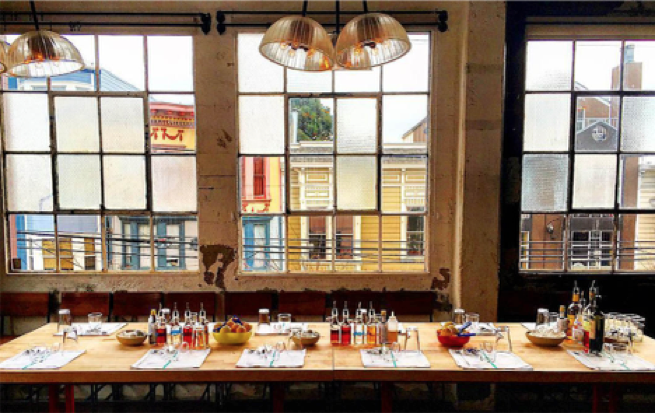 This bar sits inside of an old mill building, with wrought iron single pane windows that crank to open. Interesting light fixtures and high ceilings hold the history of this building in place, while still serving craft cocktails to guests in a comfortable atmosphere.
White Chapel
San Francisco, California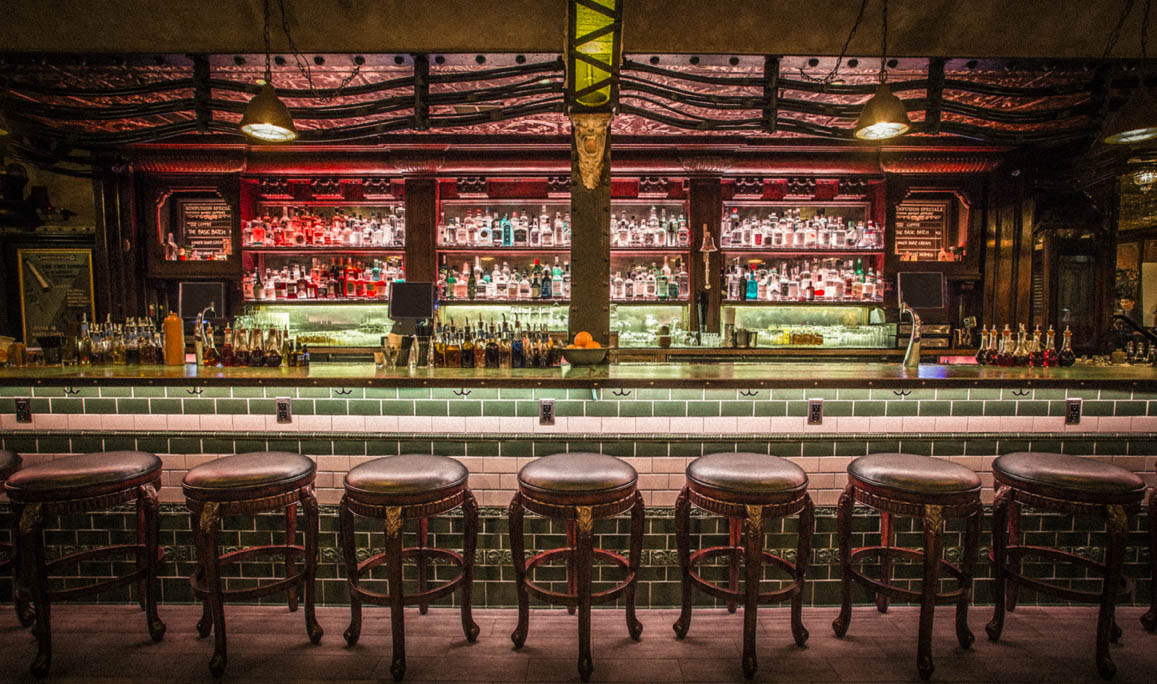 Gin has never tasted so good. Also known as, "The Gin Palace," White Chapel is somewhere in between Steampunk and the Victorian era. Curved ceilings, subway tile walls, and velvet booths give you a feeling somewhere in between a subway tunnel and luxurious lounge.
Related Bar Business Resources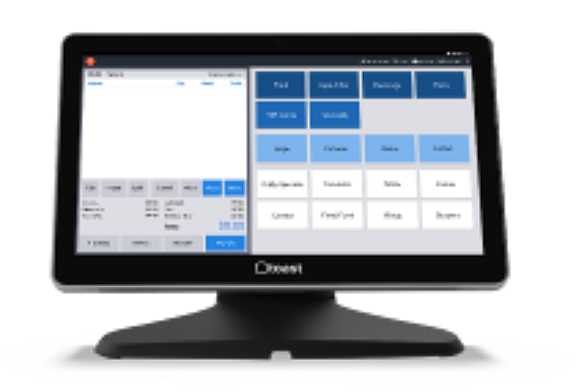 Learn how a better point of sale system can help you run your restaurant.
Read now