DISCLAIMER: This content is provided for informational purposes only and is not intended as legal, accounting, tax, HR, or other professional advice. You are responsible for your own compliance with laws and regulations. You should contact your attorney or other relevant advisor for advice specific to your circumstances.
Cost to Open a Bar
Your dream is to open a bar. These are the expenses you need to take care of to get there.
The attraction of opening a bar is simple: your business is showing people a good time. But to run a bar – and a successful one at that – you've got to consider whether you're equipped to manage the operational nuts and bolts of the bar business.
Setting up a solid foundation for your bar or restaurant is crucial to staying afloat, both in the short- and long-term. A study conducted by Cornell University found that 59% of hospitality ventures fail in the first three years, with the biggest failure zone being the first year after opening, claiming 26% of new restaurants and bars.
Here's the first big question you'll need to answer as a new bar owner: how much does it cost to open a restaurant, specifically a bar? What factors should you consider when opening a bar?
How much does it cost to open a bar?
On average (according to Investopedia), it costs between $110,000-$850,000 to open a bar, depending on whether you are renting/leasing or buying. It's less expensive to buy an established bar.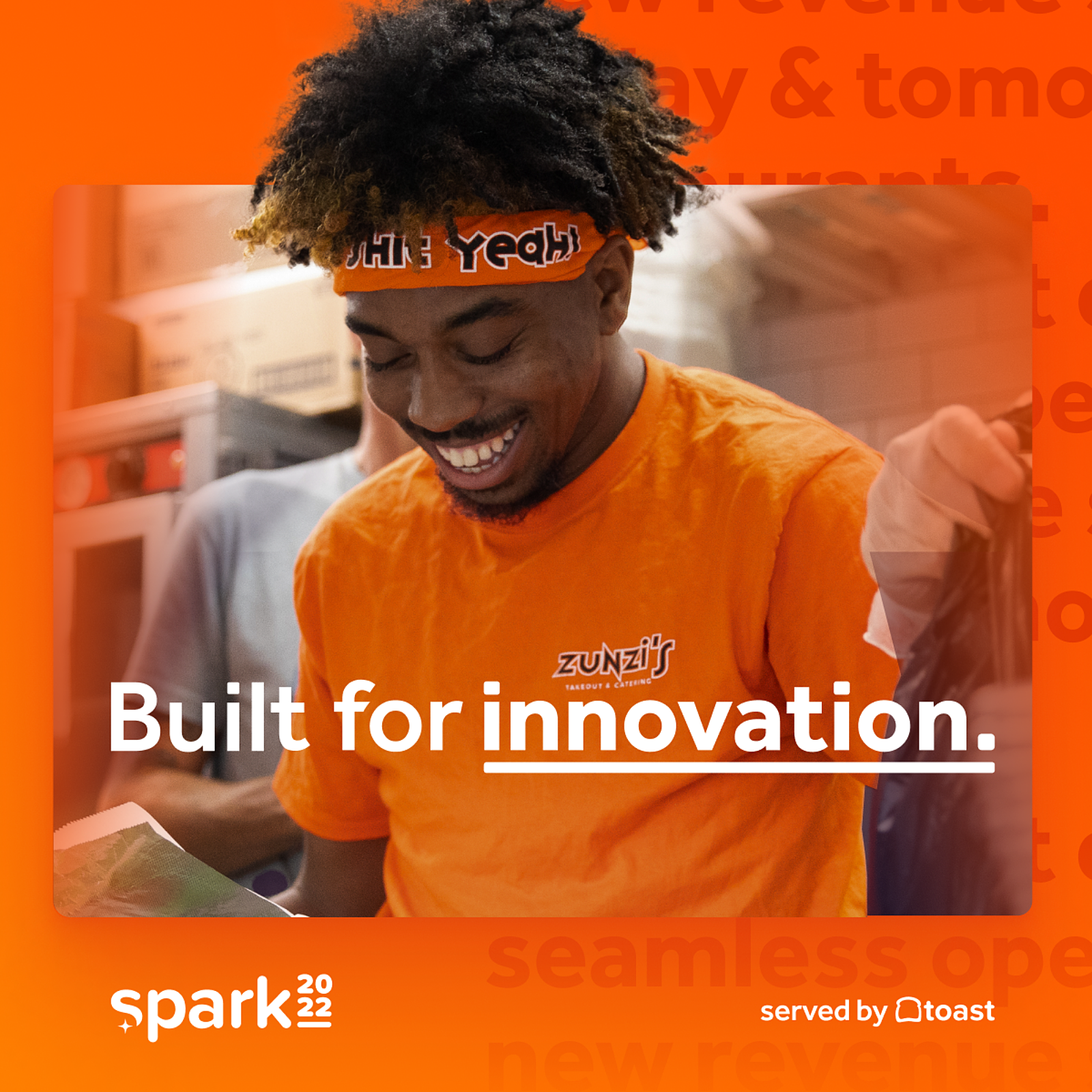 Spark: Served by Toast
Learn how Toast is building better experiences for restaurants, guests, and staff at Spark, an innovation event for restaurant people.
Bar Startup Costs
Buying or financing equipment

Purchasing or leasing a space

Operational costs

Licenses and permits

Incidentals

Inventory and supplies
Understanding the factors and the costs associated with opening a bar is key for protecting your business from damaging missteps.
Bar + Restaurant Business Plan
When opening a bar, as you go through all of the associated startup costs and begin to pursue financing, your investors or the bank may want to see your bar business plan. Use Toast's opening a restaurant checklist and our bar business plan template to get started as you work through your strategy. You'll need to be prepared to speak to:
Industry standards and competitors

Your operations plan

Your financial analysis

Your marketing plan

Your launch strategy

And other business planning considerations
Now that you know what you'll need and have a framework for your new bar business, let's dive into what it takes to open a bar.
Finding Your Bar Concept
After cost, the second question you'll need to ask yourself is: what type of bar do I want to open and operate?
Do you want to open a sports bar or a cutting edge cocktail lounge? Maybe you're ambitious and want to open a nightclub. Refining your concept will guide the decisions you need to make as you move through the process of opening up a bar.
Here are some questions to consider when deciding on your bar concept:
What are you passionate about?

What demographic of people are in your area?

What demographic of people do you want to attract?

What is the economy like in your market?

Is the market saturated by certain types of venues? Or underserved?

What is the ideal size of the venue you want to operate?

How will your bar stand out against competitors?
Answering these questions will help you find a concept that aligns with your passions, keeping you motivated to see it succeed.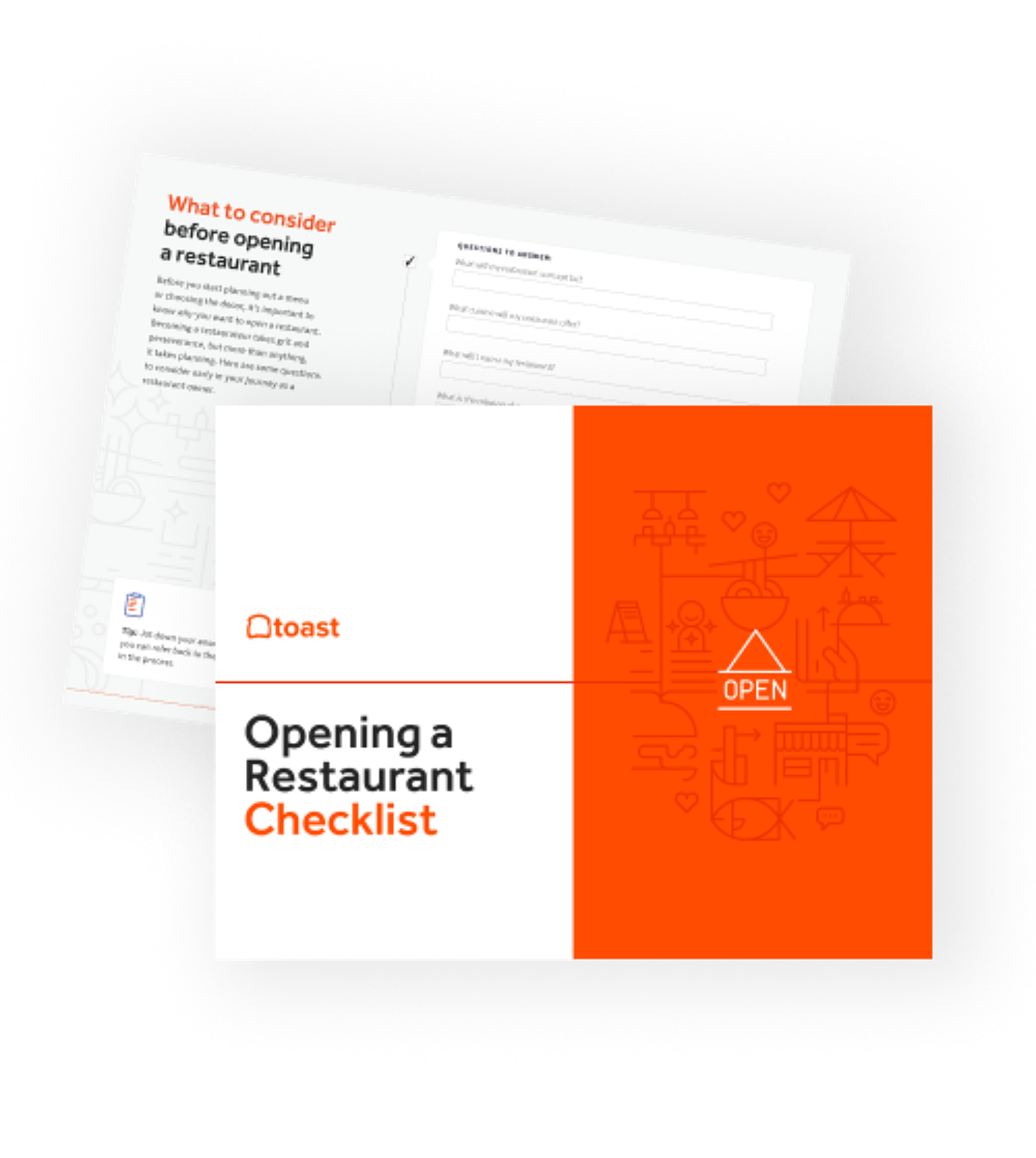 Opening a Restaurant Checklist
So many things go into opening a restaurant. Use this free PDF checklist to set your new restaurant up for success.
Download
Location Costs
After you've decided on your concept, the next important decision is location. Your concept should influence the type of location you seek out. There are a few factors to consider when you start hunting for a location, including the market considerations mentioned above.
What size bar works for your concept?
If you want to open a wine bar that focuses on creating a curated dining experience for each guest via hand selling wine, then you want a small, intimate space. Focus only on venues that complement and enhance both the concept and service style of your bar.
Having a firm grasp on your concept also means understanding the dynamics of operating that type of concept. Recognizing the amount of space, size of the staff, layout, and design that your concept requires will help you determine the right size for your bar location.
Leasing vs. Buying a Bar
Would you prefer to lease your location from a landlord, or buy the bar and pay a mortgage?
Cost is obviously a huge consideration when deciding whether to lease or buy. Investopedia has a general outline on expected startup costs for both options:
Average Bar Startup Costs For A Rented or Leased Location: $110,000 - $550,000 (depending on size)

Average Bar Startup Costs For A Location Purchased with A Mortgage: $175,000 - $850,000
Buying an Established Bar or a New Build?
One way to reduce the costs of opening a bar is by buying a space that is already established as a bar: Investopedia notes that buying an established bar can drop expected startup costs to as low as $25,000.
Buying an established bar gives you other advantages:
The infrastructure that reduces equipment and construction costs.

Insights on business potential based on the previous tenant's performance.

Information on operating costs.
Where will your bar be?
Another factor to consider is the area of your location. Here are some things to consider when deciding on the location:
Is it accessible to your target customer?

Is there foot traffic? Commuter traffic?

Are there other businesses in the area? What kinds?

Are there any competitors in the area?
Funding Your Bar
Now that you have a better grasp of the real estate costs associated with opening a bar, it's important to figure out how you're going to fund this investment. If you're wondering "Can you open a bar with no money?" you're not the first, and there are certainly ways that you can get started without a lot of capital up front.
One of the most common avenues bar owners use to finance their concept is an SBA (Small Business Association) loan.
SBA loans are great for small business owners – as the name suggests – because they have low-interest rates and come with an agreement from the federal government to pay back a portion of the loan if the borrower defaults. This security allows banks to loan larger amounts of money to small business owners because there is less risk for the bank.
Whether your goal is to open a new location, invest in new equipment, or just manage cash flow over the next few months, you're going to need a reliable source of funding to make your dreams a reality. Toast Capital provides eligible Toast customers with access to loans from $5K to $300K that can be used for any restaurant need. Toast Capital Loans have one fixed cost with automated repayment that flexes with sales* – with no compounding interest and no personal guarantees. Once you've been approved and signed your Toast Capital Loan agreement, you can expect funds to be sent to your bank account in as soon as one business day**.
Toast Capital Loans are issued by WebBank. Loans are subject to credit approval and may not be available in certain jurisdictions. WebBank reserves the right to change or discontinue this program without notice.
*Toast Capital Loans offer different target repayment terms ranging from 90 days to 360 days, depending on eligibility. The maximum repayment term is 60 days following the end of the target repayment term. Any outstanding balance due at the end of the maximum term will be collected automatically via ACH.
**Funds are typically disbursed within 1-2 business days following application.
Bar Equipment Costs
Regardless of if you are buying an existing bar or building new, there will be equipment costs.
Think of the number of sinks, draft beer lines, glasses, and speed rails needed. Then add in design elements like chairs (including bar and table chairs), tables, and decor; the cost of bar equipment begins to add up pretty quickly.
How much does bar equipment cost?
Online hospitality resource Restaurant Owner surveyed their members and found the average cost of kitchen and bar equipment to be $115,655, ranging from $30,000 at the low end to $150,000 at the high end.
Financing Equipment
Equipment Financing is a unique way small business owners – bar owners specifically – can fund big equipment purchases if they don't have the funds available.
This is a loan specifically given to purchase equipment for a business; the loan is low-risk for both lenders and borrowers because if the borrower defaults, the lender can repossess the equipment and liquidate it for cash.
Bar Licensing and Permit Costs
Now we're getting into the fun stuff: the licenses and permits required to open a bar and sell alcohol to the general public.
Liquor licenses can be expensive and take a long time to be processed and received. Anyone who has spent a morning at the DMV knows how tedious interacting with local government departments can be, so it's important to apply for your licenses as early as possible.
This list of liquor license fees by state shows that the cost of a license or permit can vary significantly depending on your state. For example, Idaho boasts the cheapest fee at $100, but if you're opening a bar in California, then you're going to have to pay the Golden State in gold bricks: the fee for California bars is $13,800.
How much does a liquor license cost?
All in all, the average cost of a liquor license is $1,406.98.
Cost isn't the only factor worth researching with regard to licenses and permits: some states and cities have a cap on the number of licenses in circulation at any given time. Pennsylvania, for example, severely restricts the number of liquor licenses available in the state so many new bar owners can only obtain a license by purchasing an existing one.
Operational Costs (Recurring Costs)
We've covered some operational costs already – like real estate and equipment costs – but there are other recurring operational costs to consider when opening a bar.
The chart below details some of the major operational costs you'll be responsible for once your bar is open. It also lays out what percentage of sales you should be dedicated to paying these costs.
Industry Cost Benchmarks for Restaurants + Bars
Operating Reserves
Sometimes things happen, and things can be expensive... like if a pipe burst in your bar and turned your lounge into a pool party.
It's important to have operating reserves (also called cash reserves or what you call in your personal finances, a "rainy day fund") to cover any unexpected expenses or unanticipated dips in business.
The dollar amount that you should have in reserves is dependent on your monthly operating costs, but because your bar is a new business, it is difficult to predict your average operating expenses. This is why securing funding with methods like an SBA loan is important for new businesses.
How much should you have in your bar's "rainy day fund"?
If you're looking for a ballpark number so you can get started allocating cash reserves, "most financial experts recommend three to six months of operating expenses," according to Score.
Managing Operational Costs
The restaurant technology available to new and existing bar owners is constantly iterating, evolving, and enhancing. Now more than ever, owners and operators have many options that enable them to improve their operations and streamline how they manage costs in their bar.
One of the most important operational costs in a bar that needs careful management is liquor inventory. Because alcohol - wine, beer, spirits, cocktails - is the highest profit center for bars and restaurants, managing alcohol inventory is one of the most effective ways to maximize profits.
Using a liquor inventory app like Uncorkd can help bars reduce liquor costs and track spend with distributors to help budget alcohol finances.
Miscellaneous Bar Startup Costs
Here are a few lingering costs you'll need to factor in when getting your bar off the ground:
Marketing budget

Taxes

Insurance

Hiring Staff

Non-alcohol supplies
Let's Buy Another Round
The variables seem endless when it comes to determining the cost of opening a bar; it's expensive to be successful.
What we've covered here should give you a good foundation for what costs to expect when opening a bar and ways to manage those costs. Here are the key things to remember about opening a bar:
Have a detailed understanding of your bar concept

Buying an established bar significantly reduces cost

Secure financing in low-risk ways like SBA Loans

Build an operating reserve to get through tough times

Utilize technology to help maximize success
Related Bar Business Resources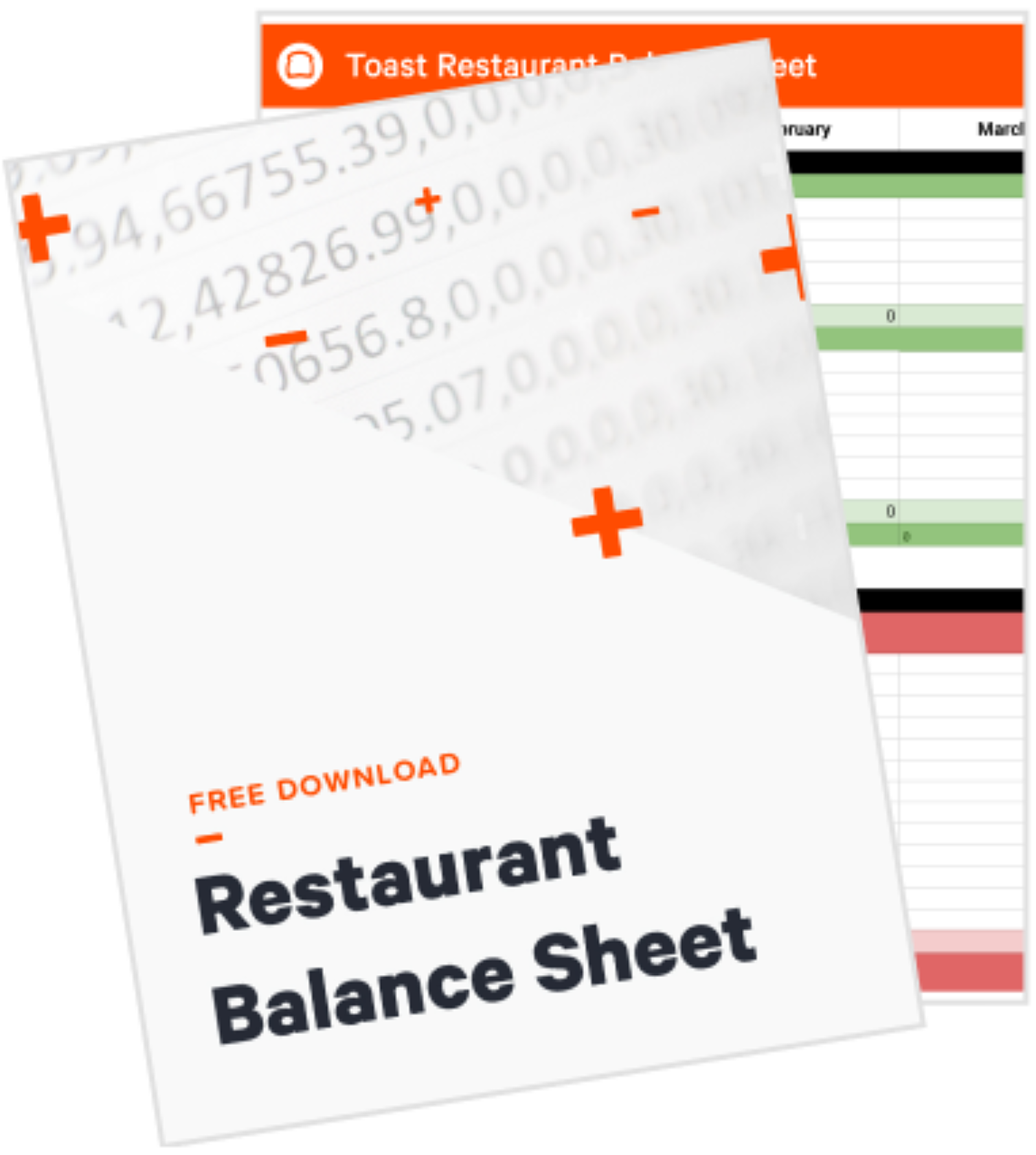 Balance Sheet Template
This template will help you forecast short and long-term cash flow and assess the overall financial health of your restaurant.
Download