If you've ever sat at the bar and watched bartenders do their thing — making cocktails, pouring beers, schmoozing, splitting checks, and taking payments — you've likely also watched another figure darting around behind the bar: a barback.
Barbacks flit from bar station to bar station, refilling garnishes, polishing glasses, stacking napkins, hauling kegs, bringing glassware back from the dishwasher, helping punch orders into the bar POS, and chatting amiably with customers who have questions. Barbacks, much like bussers, have a more behind-the-scenes role in the front of house, and they're instrumental to bar's success.
Whether you're getting ready to open a bar, or are looking to improve operations at your current bar by hiring the right candidate for this essential role, keep reading. In this post, we'll explore what a barback is, how much a barback makes, and common barback duties.
A barback is the equivalent of a busser, except in the bar environment rather than the restaurant environment. The barback makes sure that bartenders have everything they need at all times: glasses, garnishes, stocked bottles, fresh kegs, and more. They're also on the floor more often than bartenders, cleaning food and drink spills or hopping to the walk-in to get more supplies, so they're good at keeping an eye on things in both front and back of house.
Barbacks are often hired with no experience. They just need to have a great attitude, a willingness to learn, and the ability to lift a certain amount of weight. Barbacks tend to shadow and support bartenders, making this role an an ideal stepping stone for someone who wants to be a bartender one day. Almost all bartenders start out as barbacks first, and they can spend as long as 6-18 months as a barback before moving up, depending on how fast they can learn.
Barbacks are often hired with no experience. They just need to have a great attitude, a willingness to learn, and the ability to lift a certain amount of weight.
Make sure to check your local alcohol serving laws before hiring a new barback. While the legal drinking age is 21 in the United States, barbacks and even bartenders can be under 21 depending on your state's on-premise alcohol serving laws. In Colorado, the age to serve alcohol is 18, while in Washington it's 21. Some states place conditions on bartenders or barbacks under 21 years of age, requiring that a manager or supervisor age 21 or older be present when the person is tending bar, or that the bartender under 21 take special beverage server training.
According to bar blog A Bar Above, "a good barback will keep the ship afloat and no one will ever know there was a problem."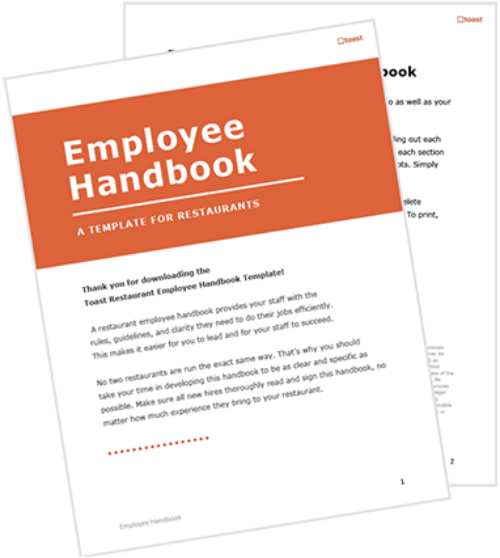 Employee Handbook Template
Outline your restaurant's staff policies in this customizable Word doc to help restaurant management and staff get on the same page.
Download
How Much Does a Barback Make?
Barbacks are usually paid hourly, plus tips. The minimum tipped wage varies by state, but the national average annual salary for barbacks is $20,018 before tips, according to Glassdoor. Most restaurants tip out their barbacks, which can leave them making more than non-tipped positions like cooks and dishwashers.
In many cases, each bartender will tip out the barback at the end of the shift, anywhere from 1-2% of sales or 5-20% of tips, according to Bars and Bartending. If a busy bartender makes $200-300 in tips per night, the tip out could be anywhere from $10 to $60. Now, multiply that by however many bartenders there are, by however many days of the week that barback works ... you get the gist.
However, that all depends on your establishment's policy on tipping, tip pooling, and tip sharing. Every bar has nuanced policies on barback and bartender tipping. Learn more from restaurateurs and bartenders in this Reddit thread.
27 Barback Duties and Responsibilities
Here are 27 common barback duties and responsibilities to assign to your barback. Don't put all these tasks on them at once, of course. Train them well and ease them into the full responsibility of the role. If your restaurant is especially busy and your barback is always a little overwhelmed, consider hiring a second one.
Stocking
Keep the bar fully stocked at all times.

Prep garnishes (lemon and lime wedges and wheels, herbs, bloody mary garnishes, pickles, olives, etc), and label and date containers.

Juice citrus, pour into squeeze bottles, and label and date them.

Fill olive and lemon trays.

Refill ice wells.

Restock liquor bottles.

Change out beer kegs.

Replenish napkins, toothpicks, ashtrays, peanuts, and other counter items.

Maintain clean bar rags in each bartender's station.
Cleaning
Clean counters.

Clean furniture.

Clean glasses and dishes.

Run food and clear plates.

Clean drink spills and sweep broken glassware.

Take out the trash or recycling throughout the shift (and wash hands after handling any garbage).

Collect empty glasses from the bar.

Unclog sinks.

Mop behind the bar.

Clean no-slip mats behind the bar.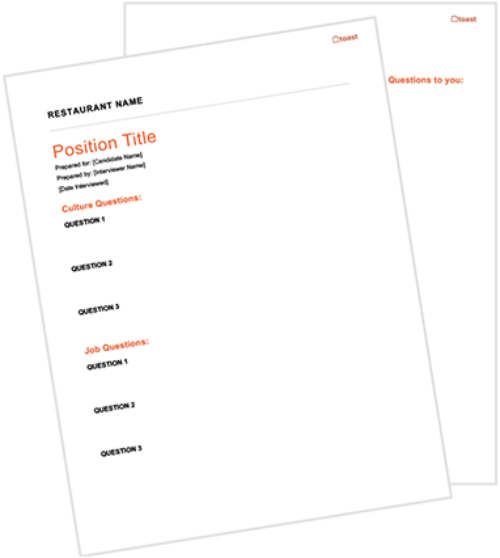 Job Description Template
Write great restaurant job descriptions with this job description template, a customizable Word doc that outlines responsibilities, requirements, and more.
Download
Opening and Closing Shifts
Set up and tear down the bar at each shift.

Restock all bar containers for the next shift, including juicing citrus for bar use the next night.

Put away all liquor and beer deliveries that came in during the day.

Track opening or closing liquor inventory.
Miscellaneous
Help the bartenders with anything they need.

Relay key info to security, such as if a line is forming outside, if someone is drinking out of an outside bottle, and if someone appears to be underage or too rowdy.

Help out with punching orders into the POS system as needed.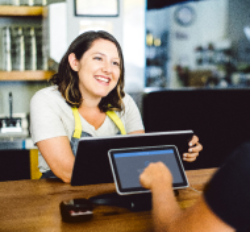 Get the right tools, technology, and advice — personalized for your restaurant.
Take the quiz