Whether you're looking to hire or get a job as a restaurant server, it's important to know the expectations, duties, and responsibilities the role involves. Because, well, it's a lot.
In this article, we'll walk you through:
What a waiter/waitress/server is.

Appropriate expectations for a server.

Common server duties.

An example of a job description for these roles.
Let's get into it.

What is a Waiter/Waitress?
A waiter, waitress, or server is a front-of-house restaurant employee who takes care of guests during the length of their visit, mainly by recording and fulfilling their food and drink orders.
The titles "waiter," "waitress," and "server" are used pretty interchangeably. "Waiter" typically refers to a restaurant server who is a man, while "waitress" typically refers to a restaurant server who is a woman. But we want to acknowledge that the terms "waiter" and "waitress" are outdated and don't leave much room for gender inclusivity within a restaurant team. If you're looking for a gender-neutral term that applies to this role, simply use "server" instead.
And what do servers wear on the job? Though the specifics will differ from restaurant to restaurant, their uniform typically consists of:
Closed-toed, non-slip footwear

Pants, slacks, or jeans

An apron

A short-sleeved or long-sleeved shirt
If you're a hiring manager, include a detailed description of your restaurant's server uniform in your restaurant employee handbook.
Restaurant servers are traditionally hourly, tipped-wage workers, meaning their income is sourced predominantly through gratuities (though they are paid a base wage that's typically the state-mandated minimum wage rate for tipped-wage workers). Per the United States Bureau of Labor, "Tipped employees are those who customarily and regularly receive more than $30 a month in tips." You can learn more using the U.S Department of Labor's interactive chart, which guides you through your state's mandated minimum wage rate for tipped-wage workers.
Restaurant servers are considered non-exempt employees, meaning they are entitled to overtime pay as a result of the Fair Labor and Standards Act (FLSA).
To learn more about how the FLSA impacts restaurant employees, check out these related resources from Toast: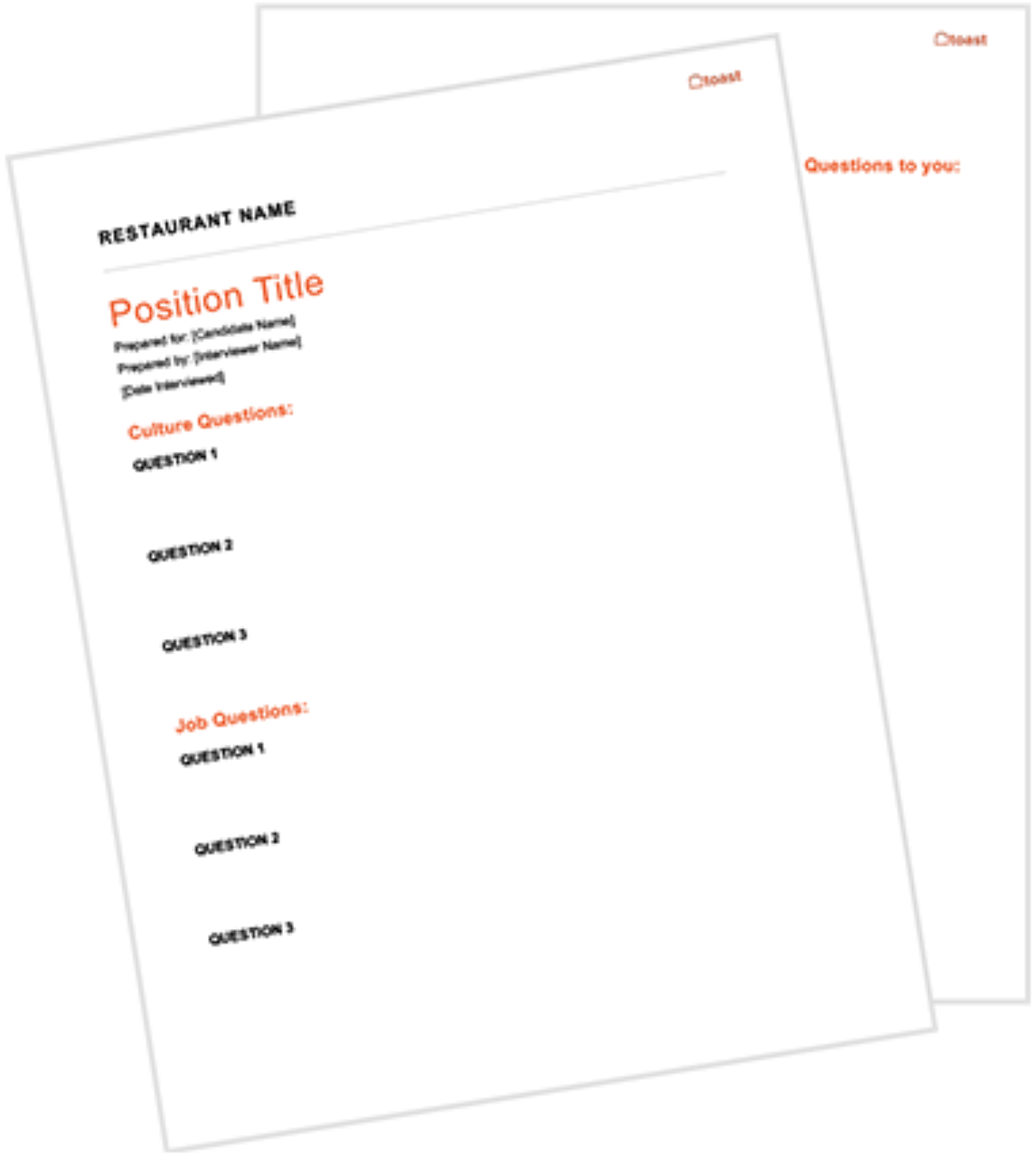 Job Description Template
Write great restaurant job descriptions with this job description template, a customizable Word doc that outlines responsibilities, requirements, and more.
Download
What Is Included in a Server Job Description?
Whether you're posting a job online for an open spot on staff or you're on the hunt for a new employment opportunity, chances are you'll need to write or read a server job description.
Along with a brief bio about the restaurant and information about compensation and employee benefits, a server job description gives prospective restaurant staff a little insight into how a restaurant is run and how the team is managed.
This description should specify the role, expectations, responsibilities, and duties of a waitress, waiter, or server in the hiring restaurant so job seekers can get a better understanding of what the position entails, what they can expect during their shift, and whether the opportunity is a fit for their skillset and career goals.
What Are Appropriate Job Expectations for a Restaurant Server?
Many hiring managers separate expectations from duties because, while they're cut from the same cloth, duties and responsibilities are more black and white than expectations, which are kind of a grey area. Job expectations refer to things you may encounter as a part of your role and are typically behavior-based, whereas duties and responsibilities are tasks that the individual must regularly complete.
Here are some examples of job expectations that may appear in a restaurant server job posting:
We're looking for candidates who are:
Punctual.

Team players.

Experienced working in a customer-facing role.

Passionate about hospitality, food, and helping people have a great dining experience.

Able to easily converse with guests.

Able to multitask without getting flustered.

Able to respond well under pressure.

Able to respond to change quickly.

Comfortable memorizing orders and menus.

Patient with guests.

Able to do basic, fast math.

Able to handle some manual labor.

Willing and able to work nights and weekends.

Willing and able to be on their feet for 6+ hours.
What Are the Duties of a Server?
Above all, the role of a waiter, waitress, or restaurant server is to create a memorable dining experience for every guest. This involves much more than just simply taking orders, inputting them into the restaurant tech system, and ensuring they get to the table without error.
The following list includes 20 examples of common waitress duties. This list is by no means exhaustive — if drafting a job description, feel free to add additional tasks, duties, and responsibilities that apply to how you run your restaurant.
1. Make guests feel welcome and accommodated.
2. Take orders from guests and input them into the point of sale.
3. Make menu recommendations to guests.
4. List ingredients or common allergens for guests from memory.
5. Sell menu specials or limited time offers.
6. Run food and drink orders for their tables and for other staff members.
7. Get guests a refill (or a second drink).
8. ID guests wanting an alcoholic beverage.
9. Complete guest transactions.
10. Keep track of credit card receipts and cash payment.
11. Encourage sign-ups to the restaurant's loyalty/rewards program.
12. Keep their section clean.
13. Bus tables.
14. Reset tables so waiting parties can be seated.
15. Restock server stations with napkins, cutlery, condiments, and small plates.
16. Keep the soda station stocked with cups.
17. Refill ice at the soda station.
18. Do roll-ups.
19. Do light prep work to assist the line cooks (e.g., refill ramekins with salad dressing, cut vegetables for garnishes).
20. Keep the break area clean.
Read this next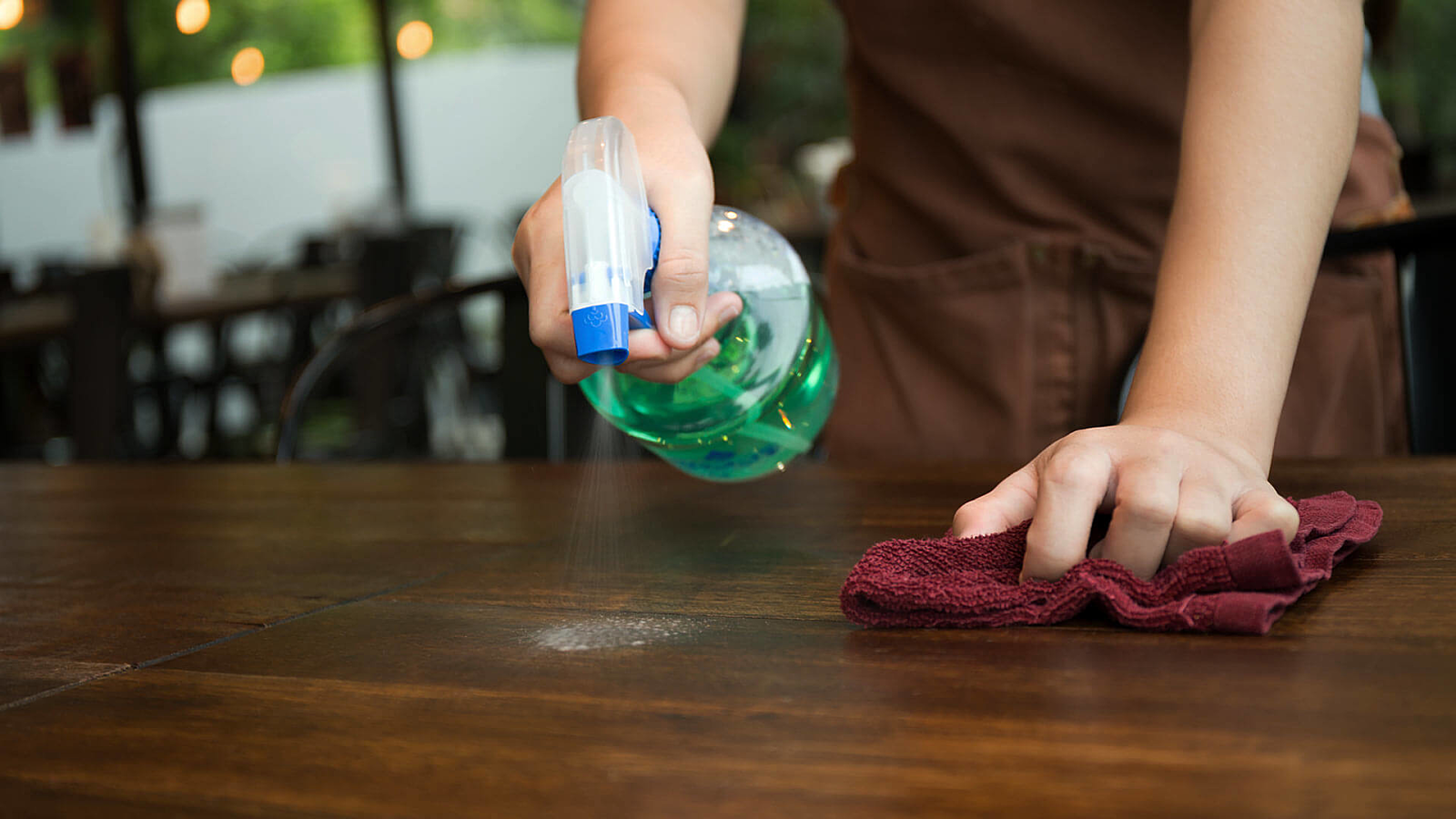 Train Your Team With a Server Side Work Checklist
Keeping everyone accountable just got easier.
How to Turn That List of Waitress Duties into a Server Job Description
To create a server job description to use in a job posting for available staff positions, simply:
Write a list of workplace expectations for servers in the restaurant in question, and title this section "Job Expectations."

Write a list of the daily responsibilities servers are required to manage and title this section "Duties and Responsibilities."

Write a list of any experience requirements, certifications, or specific skills candidates must possess or satisfy and title this section "Experience and Skills."
There you have it: a thorough, well-rounded server job description that effectively communicates to job seekers what it's like to be a waiter, waitress, or server in a specific restaurant.