The average tenure of a restaurant employee in 2018 was one month and 26 days. According to the National Restaurant Association, turnover rates are the highest we've seen since the Great Recession, rising to 75% this year after a low of 57% in 2010.
So why the revolving door? And why is it getting worse? Long days, late nights, big demands, and few rewards.
With restaurant staff coming in and out of industry jobs, restaurant owners and managers are left constantly spending time, energy, and budget on recruiting and hiring. How are we supposed to attract new talent and hold on to the staff we already have? An employee benefits program can help.
The restaurant industry still has some of the highest rates of underinsured and uninsured workers, resulting in the financial insecurity that many restaurant workers feel. It's not uncommon to see great workers leave the industry for a more stable paycheck and benefits, so if restaurateurs want to create a workplace where their employees feel they can have a long-term career, benefits can be pretty darn impactful.
According to Toast's 2019 Restaurant Success Report, 31% of restaurateurs provide health insurance to their staff. But they're also experimenting with other benefits. Here's what the industry is offering right now.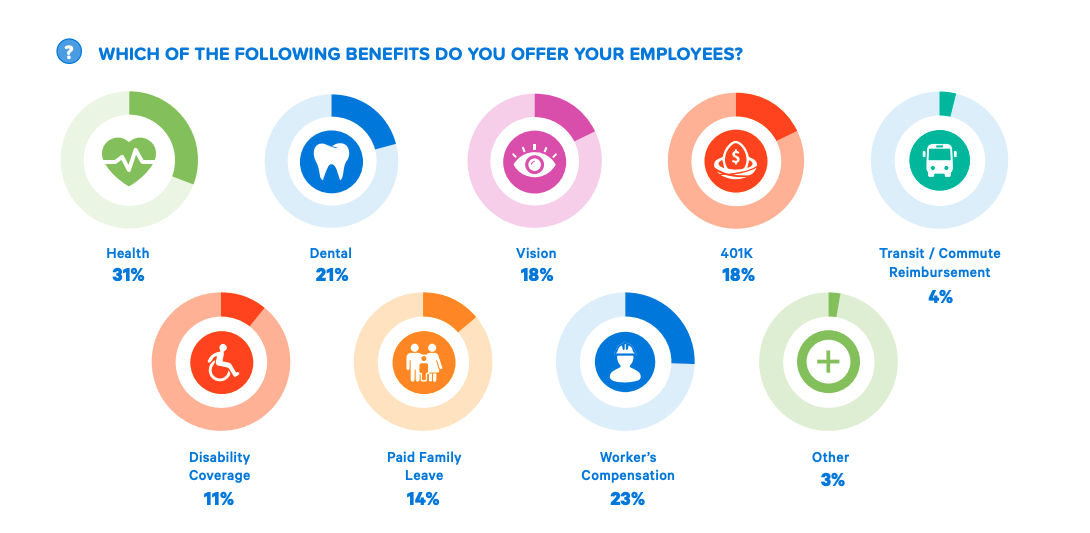 The retention power of providing health benefits is undeniable, and there are ways to make it work (which we'll cover below). But the good news is that, in today's job market, restaurant employees are also interested in non-traditional workplace benefits like professional development opportunities, health and wellness, and transportation stipends.
A little creative thinking can go a long way in helping you decrease your annual employee turnover rate and get staff to stick around.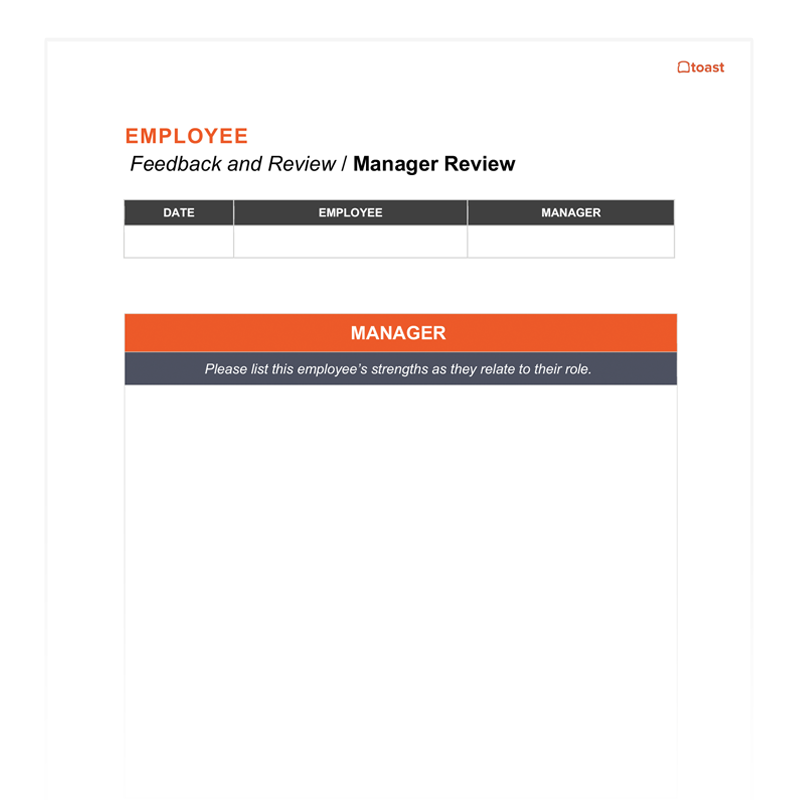 Employee Feedback Template
Use this customizable Word doc to guide self, peer, and manager reviews with your employees.
Download
Why Offer Employee Benefits?
Creating an appealing restaurant employee benefits package is beneficial to both your team and your bottom line.
Showing your staff you care about their personal wellbeing and professional success is a proven recruitment and retention strategy. Employees want to feel valued. They want to know their employer has their best interests — both short-term and long-term — at heart.
There isn't a one-size-fits all formula for attracting and retaining quality restaurant workers. That'd be too easy. And we're not in this industry because it's easy, right? But restaurant owners and managers do have the flexibility to offer benefits and incentives that align with their restaurant's values and are sensible from an operational and financial standpoint.
Whether you're thinking of sticking to traditional HR offerings — things like health benefits or a matched 401k — or you're considering less conventional options, remember this: The specifics of how you build your benefits package matter less than building a supportive workplace culture that values employees' personal and professional wellbeing and growth.
Your restaurant and its values might be firmly rooted in ideas of supporting and taking care of employees. But you've gotta walk the walk, too. In this guide, you'll learn about appealing benefits and perks you can offer to employees, how you can implement them in your restaurant, and how everyone benefits.