Prioritizing Employee Health and Wellness Improves Retention
Show your staff you care about their personal health as well as their professional well-being.
The word "wellness" often conjures up new age-y images of green juice, chiseled bodies in yoga pants, and affirmations. In other words, it hardly seems to apply to the restaurant industry, which typically demands long hours, sacrifice, and burn scars as badges of honor. Yet, influential restaurateurs are making a concerted effort to provide for the wellbeing of their employees and working to make hospitality, well, more hospitable.
For an industry that has the highest rate of substance abuse of any profession, a high rate of suicide, and almost 75% turnover, wellness programs can improve morale and retain employees, benefitting the bottom line as well as mitigating the mental and physical toll that comes with working in restaurants. In fact, according to a 2017 Virgin Pulse survey, 85% of companies that offered wellness programs said they had a high impact on employee engagement, recruitment, retention, and company culture.
Restaurateurs are realizing that wellness programs are a must-have for the longevity of the industry, says Katie Button, chef and owner of Curate Tapas Bar and Button & Co. Bagels in Asheville, North Carolina.
"A lot of people in the restaurant industry talk about a labor crisis, about how hard it is to find people to fill the jobs that they have," Button explains. "If you were looking at an industry that had a reputation for offering zero benefits, low wages, people having to work off-the-clock... why would you choose a job in that path? That doesn't feel like a career. That's why it's so important that we figure out a way to offer more for our employees because we do need to make the restaurant industry a career."
While that's an ideal we all want to strive for, slim profit margins and rising labor and food costs may make wellness initiatives feel unsustainable for small restaurants. The good news is there are a variety of ways restaurants can start taking steps toward benefitting their employees without breaking the bank.

RESOURCE
Restaurant Reopening Checklist
Learn how to approach reopening your restaurant during COVID-19 with this 78-item checklist.
What is Wellness?
Wellness in the workplace refers to the overall wellbeing of employees, including physical health, emotional health, financial wellness, social-connectedness and job satisfaction. In short, it's about caring for employees in a holistic way. Currently, only 31% of restaurants offer traditional health insurance, and the high cost for that is certainly a barrier to entry. Wellness programs can't replace health insurance, but they can be a great addition or step toward showing employees they are valued.
There's no one-size-fits-all solution for what a great wellness program entails, but several restaurateurs are taking wellness seriously and thinking outside of the box.
We know that healthy employees are going to be better employees. It's really that simple and it's incumbent on us, the employers, to continue to find creative ways that we can incorporate these programs.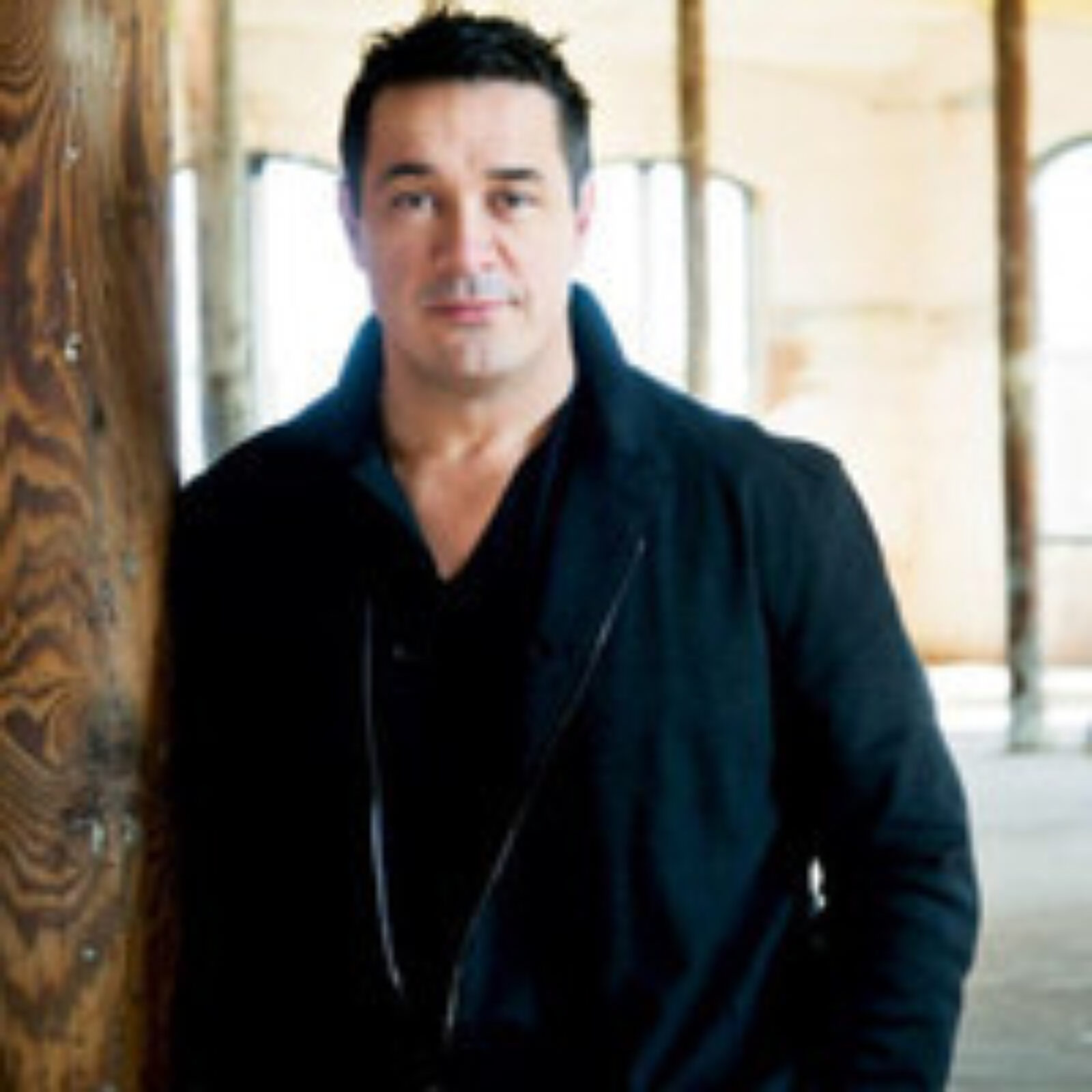 Steve Palmer
Founder and CEO of The Indigo Road Hospitality Group in Charleston, South Carolina
Camilla Marcus, founder of West~Bourne in New York City, recently partnered with startup Vivvi to provide childcare during non-traditional hours, at no cost to her employees. Palmer provides no-interest loans to employees to pay the downpayment on their home. Button partners with and covers the cost of memberships to primary care centers as well as providing a $300 incentive to employees who get yearly physicals and dental checkups. Eduard Seitan, partner at Chicago's One Off Hospitality Group, is working on a program to connect employees to animal shelters so they can foster pets — citing studies that show the "impact caring for an animal can have on one's mental wellbeing." One Off Hospitality, Katie Button Restaurants and The Indigo Road Hospitality Group are among those that offer employee assistance programs (EAPs), which give employees access to counseling services for mental health and substance abuse treatment.
How to Create a Wellness Program
Start slow
Don't get overwhelmed with all of the options out there, and don't feel like you need to roll out a ton of benefits at once. "We made a commitment when we opened that every year, we'd do one major improvement to our benefits program," Button explains. "Our goal by the end of the first year was to pay a certified living wage. And then we added paid time off, and then we added health insurance. For a small business, it's been financially responsible to do it that way and it's worked well because then we can see the impact of each benefit."
Connect with your employees about what would be meaningful for them.
After all, a wellness program they don't use won't give you any return on investment. Both Button and Palmer say they survey employees yearly, to determine what kind of benefits they'd like to see.
RESOURCE
Employee Feedback Template
Use this customizable Word doc to guide self, peer, and manager reviews with your employees.
Consider implementing an EAP.
We know that mental health is a huge issue, so providing access to counseling is a no brainer. There are several EAP firms that you can partner with, for plans that range from $10 to $50 per month per employee. The EAP handles connecting the employee with counselors, so it's confidential and you don't have to be the middleman.
Create opportunities for your team to bond that don't involve alcohol
Again, we know that substance abuse is a problem. So prioritizing wellness might mean getting rid of traditions like the shift drink, as it did for Palmer. "It's subtle, but it also sends the message that we want to have more emotionally whole employees," says Palmer, who wrote about his own struggles with substance abuse in his memoir, "Say Grace." "To keep that family dynamic, we ask that all employees sit at the table together during family meal. It has honestly been one of the most powerful things we've done."
Team up with other restaurants in your area
There's power in numbers, and this is particularly useful for smaller restaurants. Connect with other area establishments and go in on benefits together -- particularly for things like gym or spa discounts, or bringing in yoga or meditation teachers for private classes.
How to Prioritize Wellness
Be consistent. The key to successful wellness programs is to make health and wellness a priority, not an afterthought.
"As a senior leadership team, it's in our DNA, we're constantly talking about how can we communicate care and concern for our employees, how can we make it a more attractive workplace," Palmer says.
Workout challenges can be fun, but they need to be rooted in a larger culture of wellness to have any long-term impact. If you go this route, have consistent schedules for fitness or stress-relief activities, or weekly trainings/check-ins if the team is working toward a particular event like a Spartan Race.
Make employees feel comfortable and inform them often of resource groups to help them deal with stress and any substance abuse or mental health issues. Two prominent options are Chefs With Issues and Ben's Friends, a support group co-founded by Palmer that's now in 16 cities.You can post flyers, send out emails and discuss issues during family meal in a non-judgemental way. Anything to consistently make sure that employees are aware of any available benefits.
Lastly, create programs that leadership is invested in, because participation at the top will motivate employees to take part. For example, Daniel Humm, chef and co-founder of Make It Nice, the restaurant group behind New York's Eleven Madison Park, is an avid runner. He hired run coach John Honerkamp to take the restaurant team on weekly runs in Central Park, with 10 to 20 participants each week and even a midnight run for those who can't wake up early due to their shifts. "Daniel is hard to say no to, so he is great at getting staffers to commit to a run," Honerkamp says. "Employees also get face time with other staffers that they might not see during the day. It's great for them to connect to Daniel and other staff who might be higher up in the company."
With a little creativity, you can take steps to bring wellness programs like these to life at your establishment, helping your team deeply connect with the restaurant and each other. Ultimately, showing you care about your staff's wellbeing will benefit both your employees and the business.
"If you want your employees to take care of the business, you need to take care of them first," Palmer says. "It's such a strong statement when caring for your staff is part of your ethos. It's part of your day to day. It's part of your vernacular. It's the most obvious thing that we all should be doing."
To learn more about restaurant staffing and retention, check out Toast Video Courses.
How to Create an Employee Benefits Program
Benefits make your team happy and help your bottom line.
Get Access
DISCLAIMER: This information is provided for general informational purposes only, and publication does not constitute an endorsement. Toast does not warrant the accuracy or completeness of any information, text, graphics, links, or other items contained within this content. Toast does not guarantee you will achieve any specific results if you follow any advice herein. It may be advisable for you to consult with a professional such as a lawyer, accountant, or business advisor for advice specific to your situation.