DISCLAIMER: This content is provided for informational purposes only and is not intended as legal, accounting, tax, HR, or other professional advice. You are responsible for your own compliance with laws and regulations. You should contact your attorney or other relevant advisor for advice specific to your circumstances.
The staff schedule holds a ton of power in a restaurant.
In front of house, servers want the shifts that bring the most tips. In back of house, the cooks need to be comfortable working the stations you've assigned them to, which isn't always a given. Employee needs should come first – both groups need time off, and sick days and emergencies can't be avoided.
These factors are compounded by the fact that only about 44% of employees work full-time in restaurants, according to the National Restaurant Association. This means it's likely your staff are juggling multiple jobs and multiple schedules.
If your restaurant's schedule makes life more difficult for your staff, they'll be frustrated. Whether you're on your 10th restaurant location or new to the industry, if you master the art of the restaurant employee schedule, your team will love working for your business that much more.
Why is restaurant scheduling important?
A clear staff schedule makes everyone's lives easier.
When staffed correctly, a restaurant can run smoothly, with employees able to work efficiently without feeling overwhelmed or stressed. An understaffed restaurant puts unnecessary stress on employees, and can sometimes impact customer service and hospitality. Overstaffing also isn't great – adding extra hours to your daily labor costs, and leaving employees bored on the job.
How does restaurant employee scheduling work?
When done correctly, a restaurant schedule perfectly matches up the necessary number of staff to the number of guests they can handle at the restaurant. This takes a lot of meticulous planning, research, and trial and error. This process isn't simple and it can be time-consuming to successfully build a schedule that works for you and your team – and no one wants to spend hours in excel poring over timesheets. The good news is that restaurant scheduling software, restaurant scheduling tool, or a restaurant schedule template can massively help here, and there are multiple ways to go about this process.
How to Build a Staff Schedule
Many restaurants schedule week-to-week — but that's not the only way.
Last-minute changes that stress a schedule can range from callouts, weather events, poor sales forecasting data, transportation issues, a sick child, school closures, and nearby event cancellations. That's a lot to wrangle, and those stressors can get you into a week-at-a-time schedule rut. Team members can reluctantly adapt to that "just-n-time" scheduling, but it puts them on short notice and wreaks havoc on work-life balance. It also keeps schedule writers scrambling to accommodate requests, because last-minute scheduling means that every time-off request is also last minute.
Team members appreciate a schedule that reaches further into the future. Monthly schedules can seem like a good idea – wouldn't it be great to go from 52 schedules this year down to a mere 12? But team members can have a hard time making precise requests when the timeframe is that long. And the on-the-fly adjustments you'll have to make will become as burdensome as weekly scheduling.
Two weeks is often a good happy medium.
Remember to consider your schedule lead time – from how soon it's published to when it begins. Even a two-week schedule can feel last-minute if Monday's shifts aren't posted until Sunday morning.
Schedule for the Schedule
Make sure you've given yourself the time to give this task the attention it deserves. Find the time and place that will allow you to succeed. The end of a long shift, in a darkened restaurant, probably isn't an ideal time to make a great schedule.



Mise en place
Make sure everything is in its place. Have all of the schedule's ingredients at hand: the last schedule, employee availability, their requests, sales forecasts, weather forecasts and your local event calendar. Now's a good time to check in with those team members who are on hand to see if there are any forgotten requests.



Copy and Paste
A blank schedule is overwhelming. Give yourself an easy head start. Whether you're using a set or open shift model, to get the ball rolling, it's often easiest to simply copy and paste the last schedule into the new one. You've given yourself time to make a schedule, but there's no reason to start with a blank screen.



Use Your Data
Make the changes you and your team need. The data you've collected and analyzed needs to inform this new schedule. What are the best shifts to schedule some training? Can your trainer and the new team member work the same shift? The rain last week really didn't impact lunch sales. Are there too many requests for the same shifts? Have a system in place for granting time off in a data-driven manner.



Publish
Once you've filled in the blanks, hit save, upload and print. Be consistent in how your schedule is delivered to your team. Aside from paychecks, this is the most important document for team members. Post it in the same place(s). As best you can, publish it at the same time as previous schedules. Team members will appreciate that consistency and professionalism. If you use an online system that uploads a schedule digitally, make sure you're uploading it at a consistent time so they know to check their phones around then.


Adjust
Something always comes up. As organized and detail-oriented as you and your team are, you will have to make a few tweaks. Don't sweat them. We all make mistakes. Assume the changes will happen and give yourself the time to make those adjustments. If a team member is consistently raising these issues, make sure they have the tools to make their requests in the proper manner. Hit save, upload and print — or send! — again.



Reflect
No schedule is perfect. How many schedule changes were needed? Were the sales forecasts accurate? Did we have the coverage we needed? How closely do team members' clock-outs match the schedule? Did you gather the data you need to make the next schedule more accurate?



Feedback
An engaged team is the best team. Ask team members how the schedule was for them. Their input folds them into decisions that have a huge impact on them. Plus, it's an opportunity for you to receive some assessments from your team. Team member perspectives can be very different from yours and provide them a stake in restaurant operations. This soft data is a great complement to all of the hard data you'll be using for the next schedule.


Restaurant staff scheduling tips
Here are some tips on how to create a restaurant staff schedule that keeps your team happy.
Work by Example
The job of a restaurant owner or manager is to strengthen their team. This could mean regularly showing appreciation and catching people doing things right, like Leslie Ciccone of (swah-rey) does, but it also means taking care of yourself to encourage your staff to do the same.
The restaurant industry's notoriously long hours and physically demanding work make time off a nonnegotiable if you want to survive. Make this clear to your employees by taking time off yourself. If your team sees you working to the point of burnout, they'll feel the need to do the same.
Honor and Monitor Time Off
When you hire a new team member, make sure they understand your expectations of how much they'll typically work and when, and tell them your time off policy. This has to work both ways, though. To show you care about your staff's wellbeing, do your best to honor their requests for time off.
If, throughout their employment, they're reliable, hard workers with a good attitude, the hassle of honoring the occasional request for time off is worth it to make sure they stick around. To minimize last-minute time-off requests, which can mess with the schedule for weeks, check in with your staff frequently about their availability. Don't wait for them to come to you the week before a long weekend.
Designate a regular time (monthly or biweekly) for staff to submit or update their availability so that you always have access to their most up-to-date scheduling needs and wants. By getting time off requests as early as possible, you'll avoid "just-in-time" scheduling, which gives employees little or no notice of what their work schedule will be like, diminishing any shot they have at work-life balance.
Try Open or Set Shifts
If you're getting feedback from staff that they don't like the shifts they've been scheduled, try changing things up completely. Here are two approaches you can take:
Open Shifts
Try scheduling open shifts. Every two weeks, publish your schedule with a few unassigned shifts and give your staff a time frame in which they can sign up for them. This is a great way to accommodate the needs of staff who want to get in as many hours as possible while keeping your less-available staff happy with the shifts they want.
When employees get to choose these extra shifts, you offer them the chance to work by choice, not obligation. You'll ultimately have final approval in how the restaurant staffing schedule shapes up, but by offering employees the chance to choose the shifts that interest them, you'll introduce collaboration, flexibility, and ownership into the scheduling process – and make things like shift swaps easier.
Set Shifts
Another great option is to try out set shifts. This means all your employees have a firm schedule that rarely changes. Set shifts aren't flexible, but they're stable – and this can work for both full-time and part-time employees. If your staff are the type that crave a little bit of stability in a hectic industry — especially if they have kids or relatives to care for — they'll appreciate this scheduling tactic.
"Working [the] exact [same] shifts every week sounds kind of boring, and you're gonna mix it up some but with minor exceptions. Man, that can really be a great way of maintaining a positive relationship with your employees," says Joe Hannon.
Hannon worked front-of-house and management for 11 years before switching gears and getting a job at Restaurant365. "Obviously you have to have loyal employees to do this and pull it off. You have to have some pretty good cross training, too, so people can fill in for other positions."
And if a staff member quits, you know exactly which shifts you need covered, he added. This is a sign of stability and organization in a restaurant, and the right candidates for your team will love that. "You go into the interviews and have a plan of attack. You're like, 'I just need Tuesday through Saturday from 5:00 PM to close. You get Sunday, Monday off every time.'"
"Working [the] exact [same] shifts every week sounds kind of boring, and you're gonna mix it up some but with minor exceptions. Man, that can really be a great way of maintaining a positive relationship with your employees."
Schedule Sidework
Instead of adding housekeeping items onto the end of an already-long closing shift, consider booking certain employees for shorter shifts devoted to side work, administrative work, or chores.
While shorter, task-based shifts might not be everyone's preference, assigning behind-the-scenes work in smaller chunks could be the perfect scheduling solution for those with limited availability who still want to pick up hours when possible. Plus, even with restricted availability, those employees will have a chance to stay in the loop with the restaurant, which makes it easier for them to jump back in once they're more available.
Having these tasks identified can benefit the operation, even if you don't schedule for them. Cutting staff as soon as the lull begins deprives your team members of hours and creates an environment of "who gets to leave first or who gets to stay." There are always beneficial tasks that can be done by any team member. This fosters an environment that's instead centered on being in this together.
One caveat: Familiarize yourself with relevant call-out and minimum shift time bylaws in your state before introducing shorter shift times.
Cross-Train
Cross-training is crucial in restaurants. If you can invest the time in training your line cooks to work every station, you'll be prepared for days when you're understaffed, and you'll be able to schedule any cook whenever there's a timeslot or station open.
This works in front of house as well: Make sure your servers know how to bartend — if they're of legal age to do so — and vice-versa.
You don't have to take on the task of cross-training alone. If you have a cook who has been shining lately, ask them to mentor a younger cook who could stand to learn a new station or two. Mentorship can be extremely rewarding for both parties and encourages collaboration among the whole team.
Use Your Data
A printed staff schedule in the back room doesn't cut it for workers today. Most of us want access to our schedules from anywhere. By integrating your restaurant tech with staff scheduling software, you'll gain access to a wealth of scheduling and sales data that can inform your future schedules. This data can let you know which are your busiest and slowest nights so you can staff strategically — and prevent having to cut staff members who aren't needed on a shift they've planned to work. Going high-tech also minimizes the amount of time you'll spend making the schedule.
Save time each week and simplify those exhausting scheduling tasks with an integrated platform between Toast POS and Sling. With Scheduling, powered by Sling, you can reduce miscommunication across your team with real-time notifications, messaging, and access labor data synced with your schedules to help you control your labor costs each week. Learn more about Scheduling, powered by Sling here.
Once you're collecting data about your sales and your labor costs, you can do some deeper analysis to figure out when you should schedule each of your staff members. Find out which of your servers are top performers at lunch and dinner, and make sure you're scheduling them accordingly. The skill sets needed to work a busy lunch and a busy dinner are similar but not exactly the same. Your lunch superstar might be amazing with kids, and your dinner champion might have a knack for upselling wine.
There's an unspoken rule in many restaurants that "good" shift schedules and sections are commonly reserved for your staff with most seniority, to show appreciation for their loyalty and time. But there are a ton of other ways you can show appreciation to your staff, and your schedule should be made using insights from data, not feelings.
Plan for Holidays
To make things easier on yourself and your staff during the craze of the holidays, create a holiday time off policy. And if you can, pay time and a half for especially sought-after days off like Christmas and New Years Day. Make these shifts worth it for your workers. Consider providing a small gift to each employee who works on these big holidays, and make sure they have a good amount of time off scheduled for shortly after the holiday rush.
Ask your staff to submit their holiday availability at least a month in advance to help with your holiday scheduling, and communicate to your staff that last-minute holiday day off requests can't be accommodated.
An alternative holiday scheduling method is to hire seasonal staff who are available on holidays. Bring them on well in advance to get them trained and ready for a very hectic few weeks at your restaurant.
Some restaurateurs are using sites like Pared or Instawork to find last-minute and temporary staff. Calling in a temp team requires fast onboarding and trust in your core team, but it can relieve some of the pressure around the holidays (and even no-shows).
Another option is to consider not opening on the big holidays at all if you think that giving that day off to your staff will make them happier. The lost revenue from Christmas Day diners could be worth it if it means you don't have to replace staff.
Restaurant Scheduling Template
Use the Restaurant Scheduling Template to easily schedule your restaurant staff's shifts.
Download
Restaurant scheduling software
Employee scheduling software can be incredibly helpful in building a great staff schedule for your team. Here are a few to consider.
Toast Payroll & Team Management
Toast Payroll and Team Management provides easy access to a single, centralized hub for restaurant payroll and people operations. This makes scheduling easy, where you can schedule employees based on availability and performance while maintaining compliance with predictive scheduling and overtime labor laws.
Learn more about Toast's Payroll and Team Management here.
Sling
Sling is another great option for easy team management. Sling is an employee management platform that simplifies employee scheduling, centralizes team communication, and provides time tracking to streamline payroll processing. And, Sling integrates directly with Toast POS system, so you can build a smarter schedule using sales and labor data from Toast to drive revenue by matching your best talent to your biggest nights.
Great schedule = happy staff
Strategic scheduling gives you the chance to create shifts employees will want to work, to inspire engagement, to maximize efficiency, to increase retention, and to encourage accountability. When employees can prepare, learn, grow, and count on camaraderie and support in their workplace, they're going to look forward to punching in and getting involved.
Related Restaurant Resources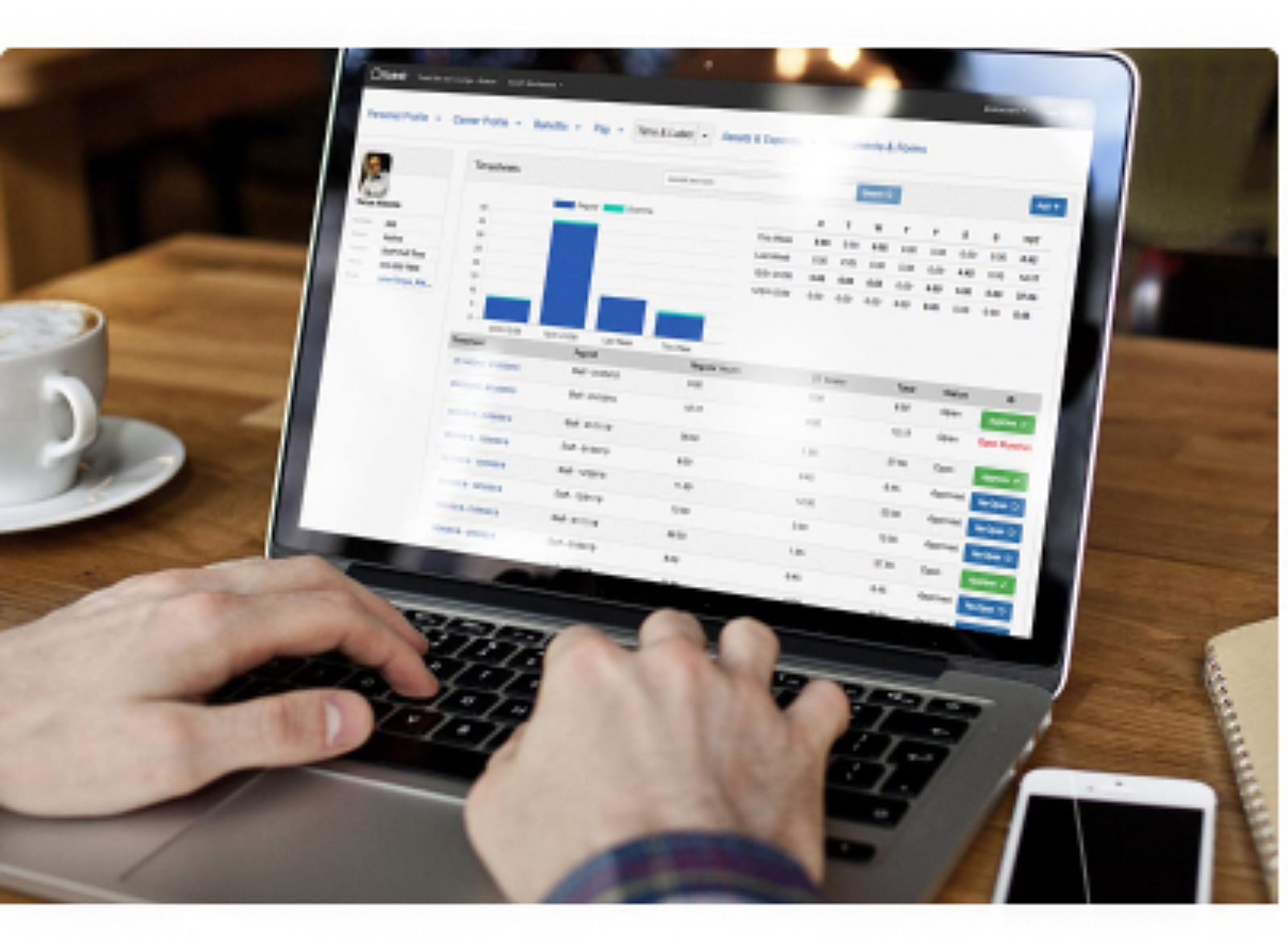 Built to make restaurant teams better.
A payroll and team management platform built for restaurants to help you and your team succeed.