We were at the National Restaurant Show in Chicago this year when Sara Anderson, director of workforce development at the National Restaurant Association, said something pretty shocking. "It costs roughly $2,000 to recruit and train a new hire into the restaurant business." And for managers, she says, "It's about $15,000."
We knew it was bad, but holy cow.
Every time a restaurant manager leaves, it's a blow to your team but also your bank account. But hey, let's assume this has happened: Your best manager just gave their two weeks' notice. It's all good. Let's focus on finding an awesome manager to replace them — and fast.
Restaurant management is not a job for the faint of heart. It requires hard-earned experience, strong people skills, and a love of the work. The best managers are motivators, trainers, bussers, accountants, food runners, bartenders, servers, controllers, customer service representatives, enforcers, and conflict mediators.
---
Read this next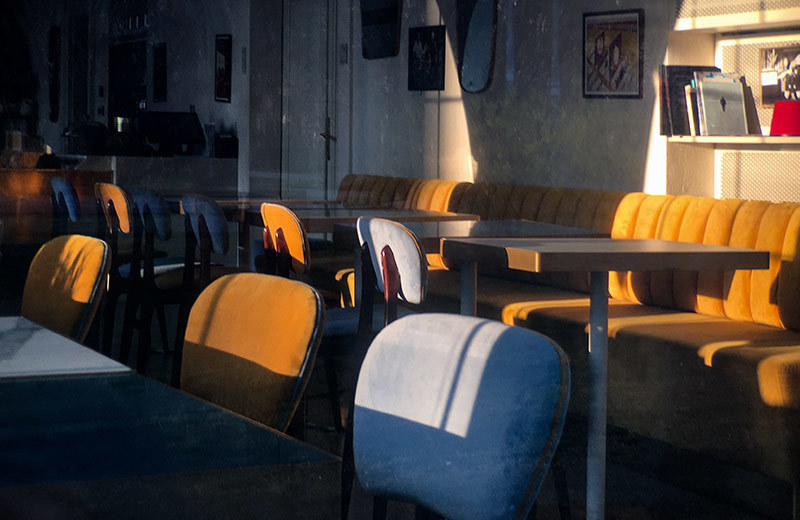 How to Survive the Restaurant Industry Labor Shortage
Learn about the causes of the current restaurant industry labor shortage, potential effects your restaurant might experience, and ways to find success in spite of it all.
Know Who to Hire
There are four main restaurant management groups: general, front of house, bar, and back of house. Depending on the size of your restaurant, you might also have a fleet of assistant managers who support upper management by relieving some of their duties and creating a more manageable workload.
General Manager:
Your general manager (or GM) is the eyes and ears of your restaurant. You can usually find a GM floating around the front of the house, taking the pulse of the back of the house, or asking the staff if they need help covering the lunch rush. Honestly, it's amazing how much this person knows about the business and its daily goings-on. It's like they eat, sleep, and breathe your restaurant. Because they're so involved in operations, previous restaurant experience — ideally in management — will support their success in this fast-paced role. Typically, managers ascend the ranks within a restaurant and get experience that way before entering a new management role.
Front-of-House Manager:
A front-of-house manager reports to the GM and oversees all employees who work in — drumroll, please — the front of the house. A FOH manager's goal is to set and protect a high standard of service. From an administrative point of view, responsibilities including hiring, scheduling, and relaying information to the team. Operationally, they look after the financials, manage customer complaints, and help close down the restaurant at the end of a shift.
Bar Manager:
Depending on your restaurant concept, you might have enough bar staff to warrant bringing on a bar manager. Similar in scope to a FOH manager, your bar manager will oversee all the people management stuff but should be ready to shake up a cocktail or replace a keg at a moment's notice, too.
Back-of-House Manager:
Your FOH manager and your BOH manager are like twins with separate lives. They have expertise in completely different environments but can mirror the needs of both groups to keep things running smoothly. BOH managers look after hiring, training, scheduling, and mediating, but they also have a voice at the table when it comes to menu items, food presentation, and so on. If the kitchen is the heart of the home, the stakes only get higher in a restaurant. Your BOH manager should be a master multi-tasker with excellent communication skills.