DISCLAIMER: This content is provided for informational purposes only and is not intended as legal, accounting, tax, HR, or other professional advice. You are responsible for your own compliance with laws and regulations. You should contact your attorney or other relevant advisor for advice specific to your circumstances.
Many components go into building a great brewery. From your beer selection to your brewery name, some elements contribute to your business's long-term success. One of those elements is design.
With over 7,450 craft brewers in the United States today, the brewery competition is real. Executing an attractive and accessible design for your brewery can help you stand out from the crowd.
We've got the 9 best brewery design tips to help you create a brewery that pleases customers and helps your business grow.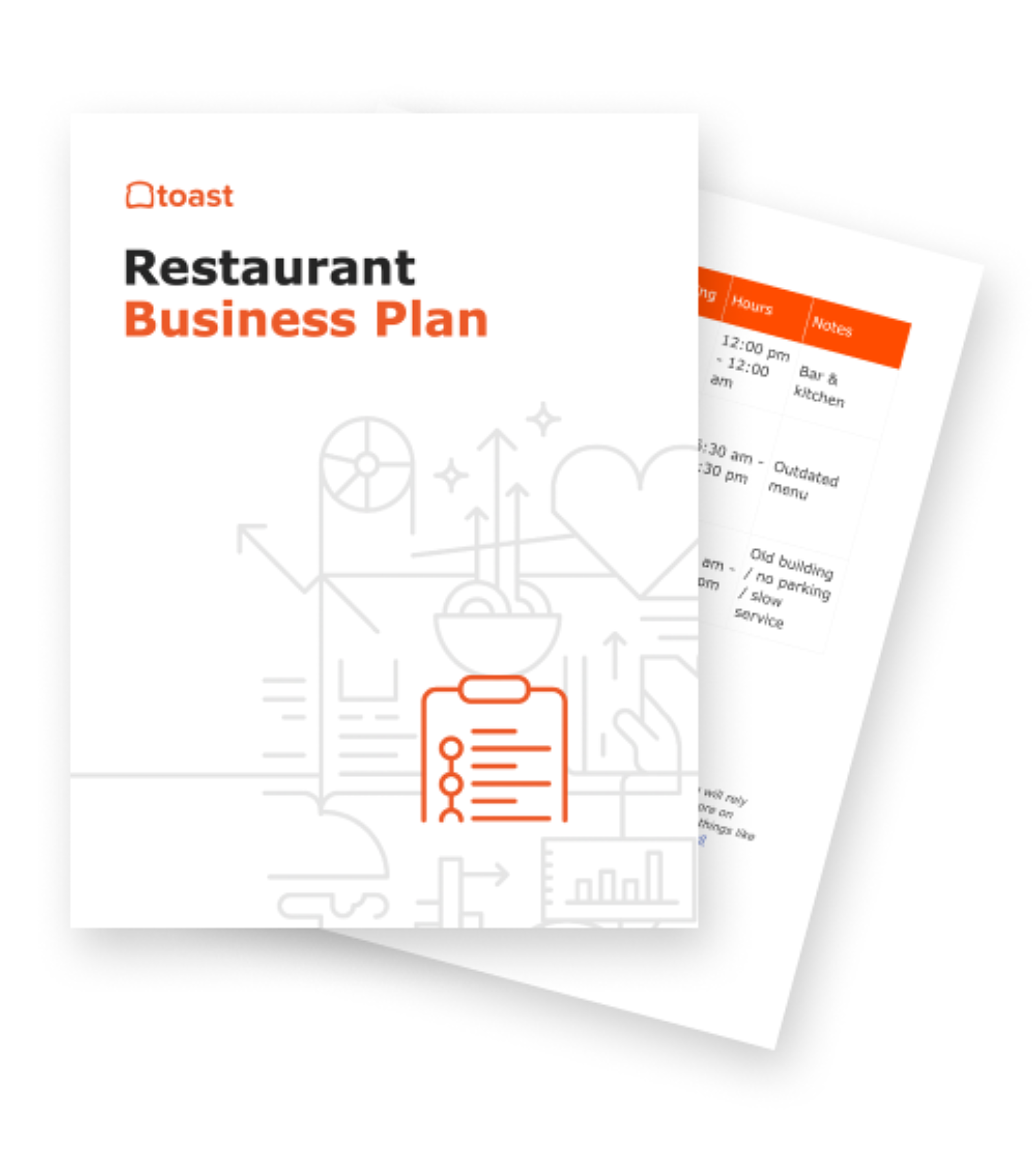 Restaurant Business Plan Template
No matter where you're at in your restaurant ownership journey, a business plan will be your north star. Organize your vision and ensure that nothing is overlooked with this free template.
Download
9 best brewery design tips you need to know
1. Your layout is important
A critical aspect of brewery design is your layout. It will lend a foundation of efficiency to your business.
Your layout's priority is to minimize the steps of service. For example, you should purposely place your beer tanks as close to your bar as possible. This way, your brewery can save money on beer lining and insulation. Also, there should be enough space in your layout to stay organized. This promotes a smoother service and makes a good impression on guests. No one likes a disorganized space!
Lastly, keep in mind what your layout prioritizes- does your site brew all its beer there, or are you more of a taphouse, focused on entertaining guests?
Harpoon Brewery is a massive place that does both- they have one sector of tanks and still have enough space for entertaining guests with great beer and tasty pretzels.
2. Build a fun beer board
The UK's Track Brewing Company gains a competitive edge with its large, bright beer board. This board serves as a menu with the different beer names, ABV%, price, and style.
A beer board is a great way to display your beer selection. It attracts both beer lovers and novices alike. Plus, you can customize it to suit your brewery's style.
As you can see, Track Brewing Company's beer board matches the colorful aesthetic of the brewery and is still readable.
3. Select unique furniture
Brew-N-Krew located in Salinas, California, tells us it's the brewery to be through its interior design. This brewery went all out with furniture, color, and decor. While their interior design alone makes guests stay, their fabulous social media marketing attracts guests in the first place. The point is - no matter how charming your design, you have to make sure you tell people about it!
4. Use memorable signage
Little details make all the difference, and this sign on the greenery wall is serving. Embolden Beer Company never let guests forget about their brewery with its cool LED signs and outdoor patio. There's no doubt this aesthetic makes for the perfect Instagrammable pic, boosting exposure for their business.
Overall, Embolden Beer Company's modern design makes for a great atmosphere to enjoy some brewskies with your two-legged and four-legged friends.
5. Apply a clean aesthetic
Speaking of modern design, Highrail Brewing Company uses a multi-material decorating method to create a clean and simple aesthetic. The contrast of metal against wood is quite common in brewery design, and guests love it!
Check out how Highrail Brewin Company uses those elements below.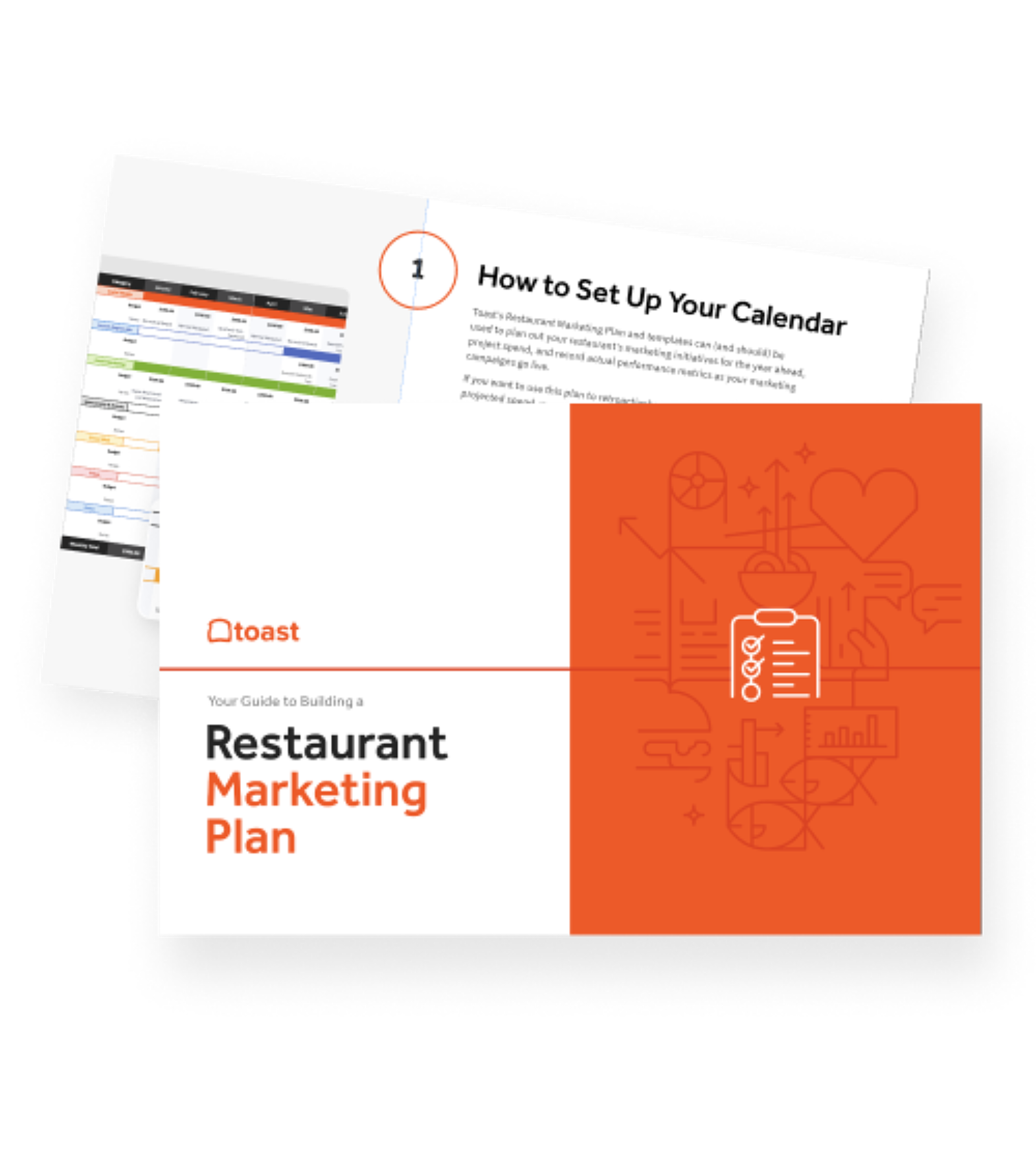 Restaurant Marketing Plan
Create a marketing plan that'll drive repeat business with this customizable marketing playbook template and interactive calendar.
Download
7. Creating a comfortable space
A major part of your guests' experience is your tasty beer, but the comfortability of your space is what keeps guests hanging around. To ensure guests feel cozy, think about the floor plan of your brewery. Consider every detail - from your bar design to your table design - to determine what will make your space most accessible for guests.
Glide Brewery, located in Charlotte, North Carolina, has both bar and table seating to create a comfortable space for guests to enjoy their drinks.
8. Incorporate warm lighting
Interior lighting is still important, even in a brewery. There are multiple ways to create the right lighting for your brewery. Here are a few examples:
Vary your light fixtures

Hang twinkle lights

Experiment with unique lightbulbs

Soft white (2,700 to 3,000 Kelvin) for warmer lighting
Monday Night Brewing, a brewing company with multiple locations, uses twinkle lights to add a cozy vibe to their breweries later in the evening.
9. Designing with energy efficiency in mind
Because of the high costs of sustaining beer tanks, energy efficiency must be a priority when designing your brewery. To save your business money, think about the following:
Build out a heat recovery system when designing your layout to reduce heat loss.

Reduce the distance between brewing processes- less pumping means less energy needed.

Consult with professionals - like Micet - to build out more efficient systems for your specific brewery
Micet Brewing Company is a China-Canada high-end brewing equipment manufacturer focused on craftsman spirit and innovation.
Focus on the basics
Regardless of the amount of space you have to work with, you can still fill your brewery with personality. Incorporating these 9 design tips will help you create the welcoming brewery you've always dreamed of. Just don't forget to have fun with your design- breweries are supposed to be a chill place to be!
Related Brewery Resources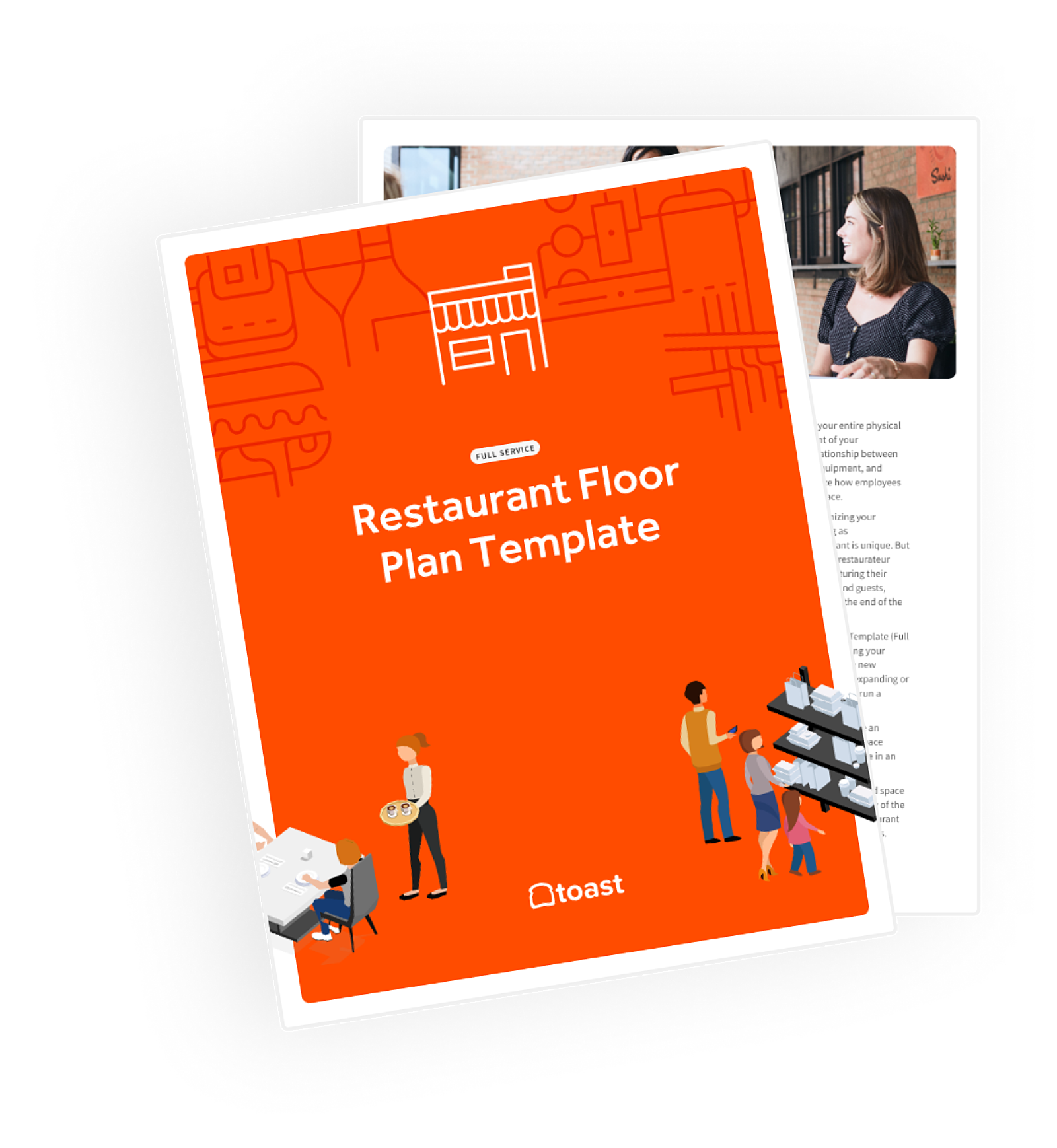 Restaurant Floor Plan Templates
Use these restaurant floor plan templates to get inspired as you map, or reimagine, the layout and space setup for your restaurant.
Download