For Busboys and Poets, Culture is the Key to Retention
Busboys and Poets, with locations all over Washington D.C. and Maryland, really does it all. "We're a restaurant, we're a bar, we're a cafe, we're an event space, we're a bookstore, we're an art gallery," said Chief Operating Officer, Joy Zarembka. "We want to be an inclusive space where everybody feels comfortable."
Known for their incredible food and knockout service, Busboys and Poets makes an impact through their outstanding culture of support, emphasis on inclusivity, and desire for social change. This environment attracts guests from all over the world, allowing them to expand to nine locations (and counting). And, it's what Joy attributes to their staff retention and happiness.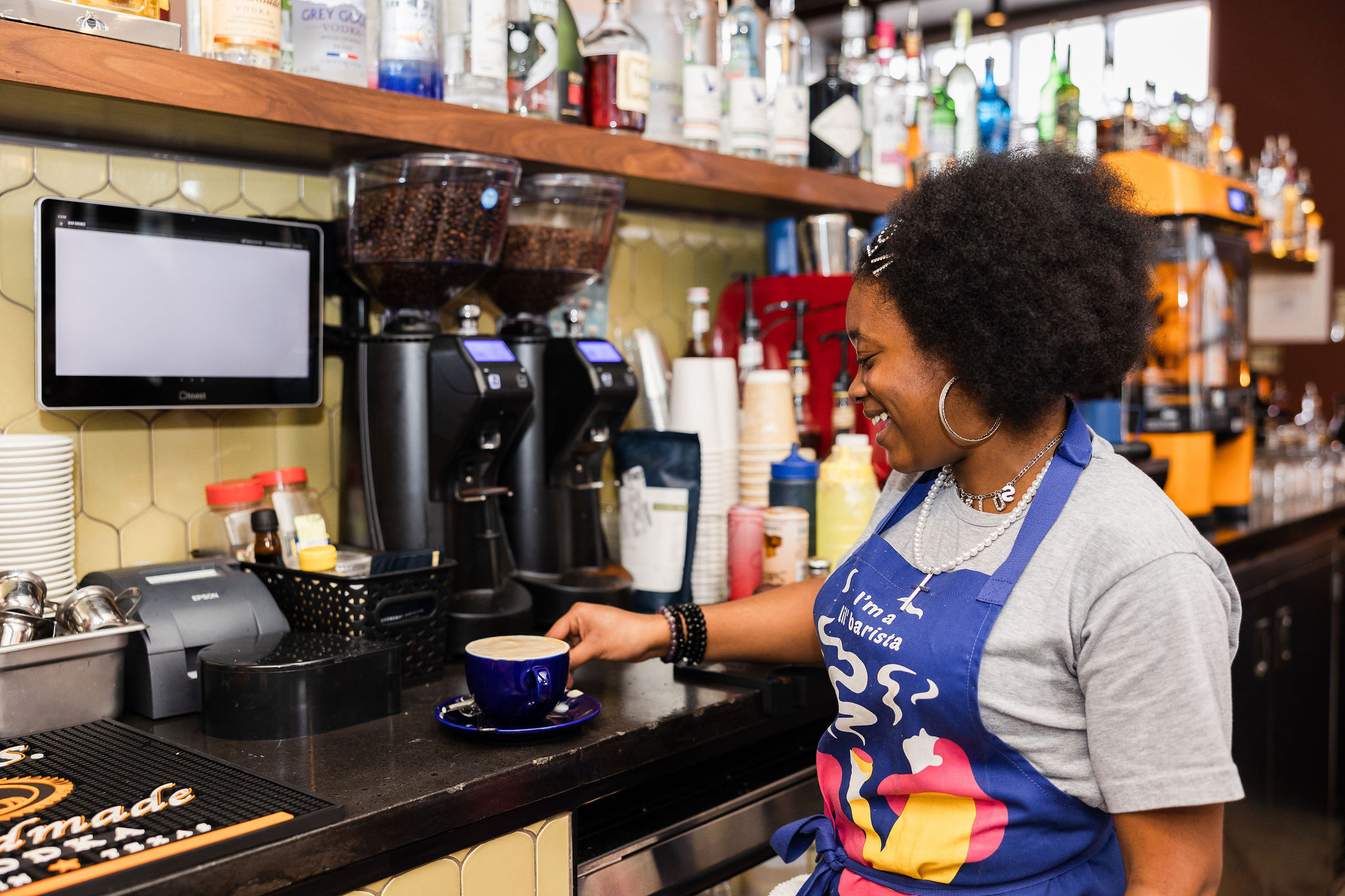 Culture as a key to retention
Navigating the labor crisis has put restaurateurs in a tough place. Finding and retaining quality staff is no easy feat.
Yet Joy and the team at Busboys and Poets have developed a unique approach to staff management, which enables them to hold onto and grow their staff despite challenges brought by the pandemic. The strategy addresses key workplace considerations like compensation, benefits, and roles and responsibilities on the clock.
"When I think about hiring, I think about it as a career path for individuals," says Joy. Offering staff on-the-job skills training, career advancement opportunities, meaningful pay, employee benefits, and healthcare options are just a few of the elements staff are looking for in an equitable workplace.
For Busboys and Poets, building an equitable workplace starts with creating a culture around strong core values. Founder Andy Shallal instilled this from the very beginning of the business: Just as they support their community, Busboys and Poets supports their employees.
"People really want to be connected to the mission or vision of the restaurant," says Joy. "So, I think when restaurants are thinking 'how can we attract people?' they really need to think 'what is our core mission, what are our values, is it the kind of thing people will want to be a part of?'"
Sam, a general manager at Busboys and Poets, said that those values are what keeps her at the company. "I think one of the main things that keeps the staff here is trust – not just in myself as the leader, not just in Andy as a founder, but in the brand," she said. "We have a great reputation within the community."
When I think about hiring, I think about it as a career path for individuals.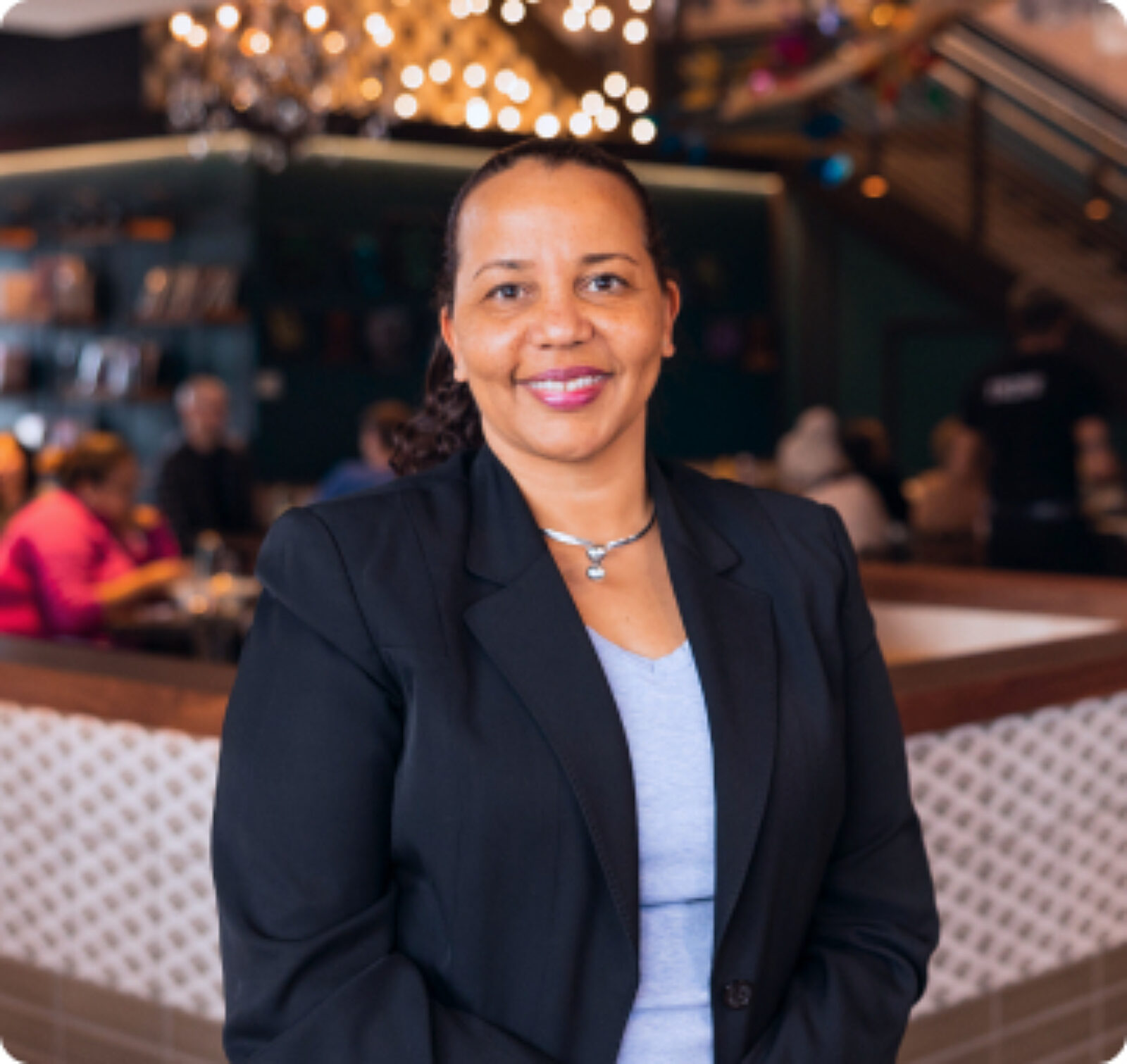 Joy Zarembka
Chief Operating Officer, Busboys and Poets
Building a culture of success
Here's how Busboys and Poets built their culture of success, and the advice it gives to other restaurateurs looking to do the same.
Hire for attitude
Skills can be learned. But in hospitality, personality is everything.
"I always say, 'If you can smile, you can work at Busboys,'" says Joy. Hiring for personality, enthusiasm, and excitement for the job helps encourage a supportive and positive work environment full of employees who want to be there.
This is essential to employee retention and recruitment. "One of the things at Busboys that we've done from the beginning is made sure it was a fun environment," says Joy. "I think that's what makes it so people keep coming back, and people tell their friends."
A team culture of support and understanding can make all the difference in the day-to-day workings of a restaurant. For Jessica, a server at Busboys and Poets, it makes her excited to come to work. "I'm thankful to say that I really love my job," she says. "It doesn't just pay the bills; I actually enjoy coming here."
Sam has seen this encouragement first-hand as a general manager at Busboys and Poets. "That is refreshing for me.They really appreciate who I am as a person and what I have to bring to the table in a unique way," she says. And, as a leader herself, "You have to lead by example. I don't see them as just another manager, or just a server, or just a bartender. We're a family and seeing them grow in that short amount of time has been super fulfilling for me."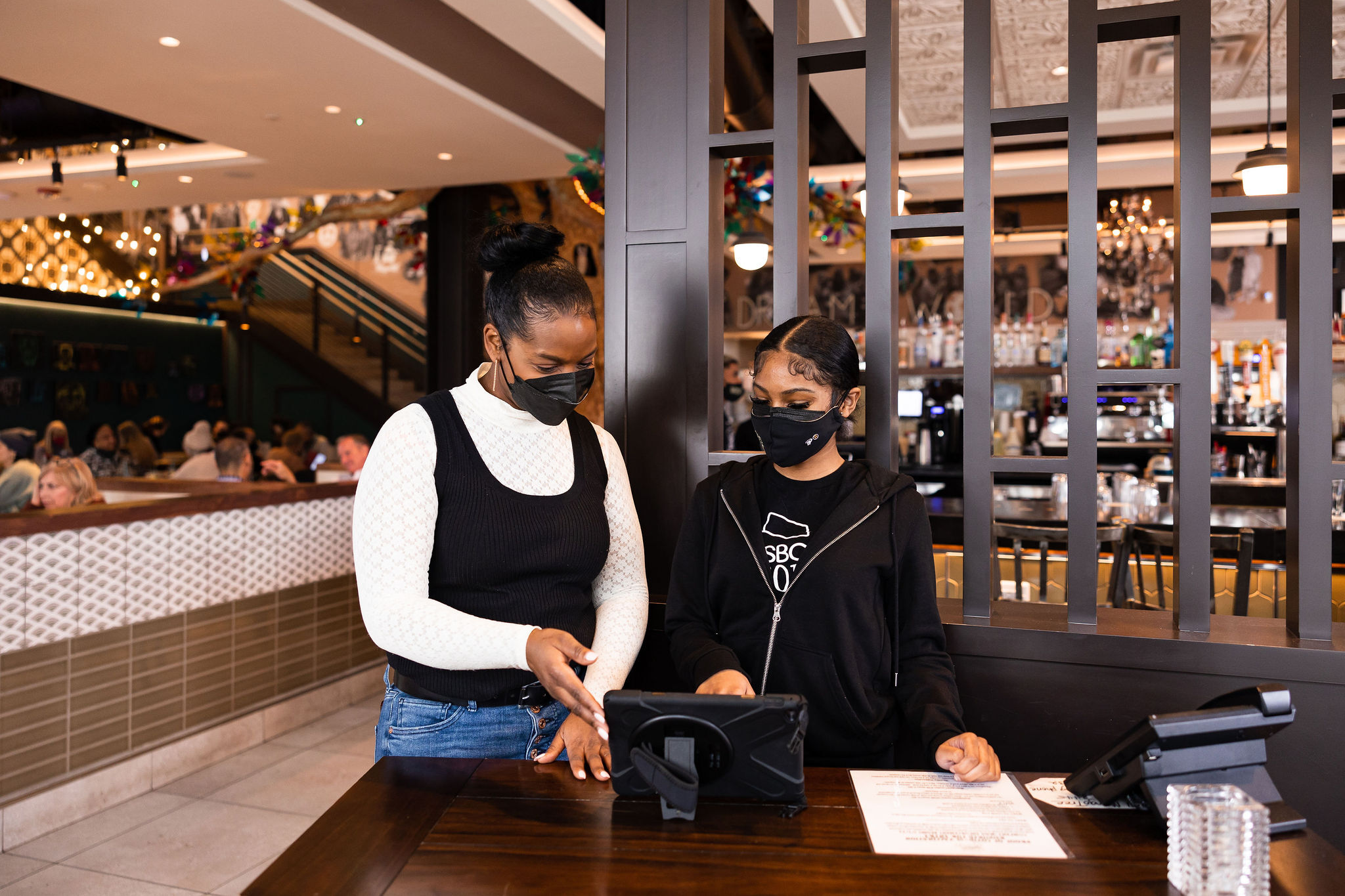 Offer a reason to stay and grow
Too often the restaurant industry is seen as a temporary job with no option for advancement or growth. Busboys and Poets sees it differently.
"We like to think about it more as a career path," says Joy. "So if somebody comes here and they decide they love it — they love being in the restaurant industry —we love to figure out how we can give them a little bit more training so that they can move to the next level."
The skills employees learn build upon one another, and a culture of growth and development is essential to retention.
"Once you're a host and you learn that, you can become a server," explains Joy. "After that, you can become a bartender; from there, you can become a supervisor; from there, you can become a manager; and from there, you can become a general manager."
Reframing restaurant jobs as legitimate career paths is important; It's a key to their retention success. "We should be thinking about the restaurant industry as a place where people can find a home, and stay," she says. "We need to make sure that we are giving people opportunities to promote within, as well as give them both the salaries and the benefits so that it is sustainable for them."
Improve the experience of working in a restaurant
Of course, financial security is an essential piece of having happy, engaged employees. Staff members worried about paying rent, affording a medical bill, or working while sick cannot bring their full selves to work every day – nor should they be expected to.
Health coverage for all employees, fair wages, paid sick leave, paid time off, parental leave, mental health resources, and more are no longer a nice-to-have when building your employees benefits package – they're non-negotiable.
"Make it the best possible [benefits] package it can be," says Joy. "It's amazing how important these benefits are to our staff. We're seeing them as a full person, not just a worker. You get that loyalty, and people who are much happier about coming to work. The benefit greatly outweighs the cost."
Busboys and Poets surveys their staff regularly, asking for feedback on what they would like to see from their compensation and benefits package. They're always making improvements.
For Jessica, this was a nice surprise when she joined the team. "I was not expecting all the benefits that they offer," she says. "They match 401k, they offer dental, health, really good sick leave, paid vacation, and room to grow within the company —which is not seen often."
Busboys and Poets also balances higher cost benefits, like the 401k match, with lower cost options, like local discounts and team outings. While the cost of these benefits vary, they're all working towards a common goal: creating an environment of happy, healthy employees.
It's amazing how important these benefits are to our staff. We're seeing them as a full person, not just a worker.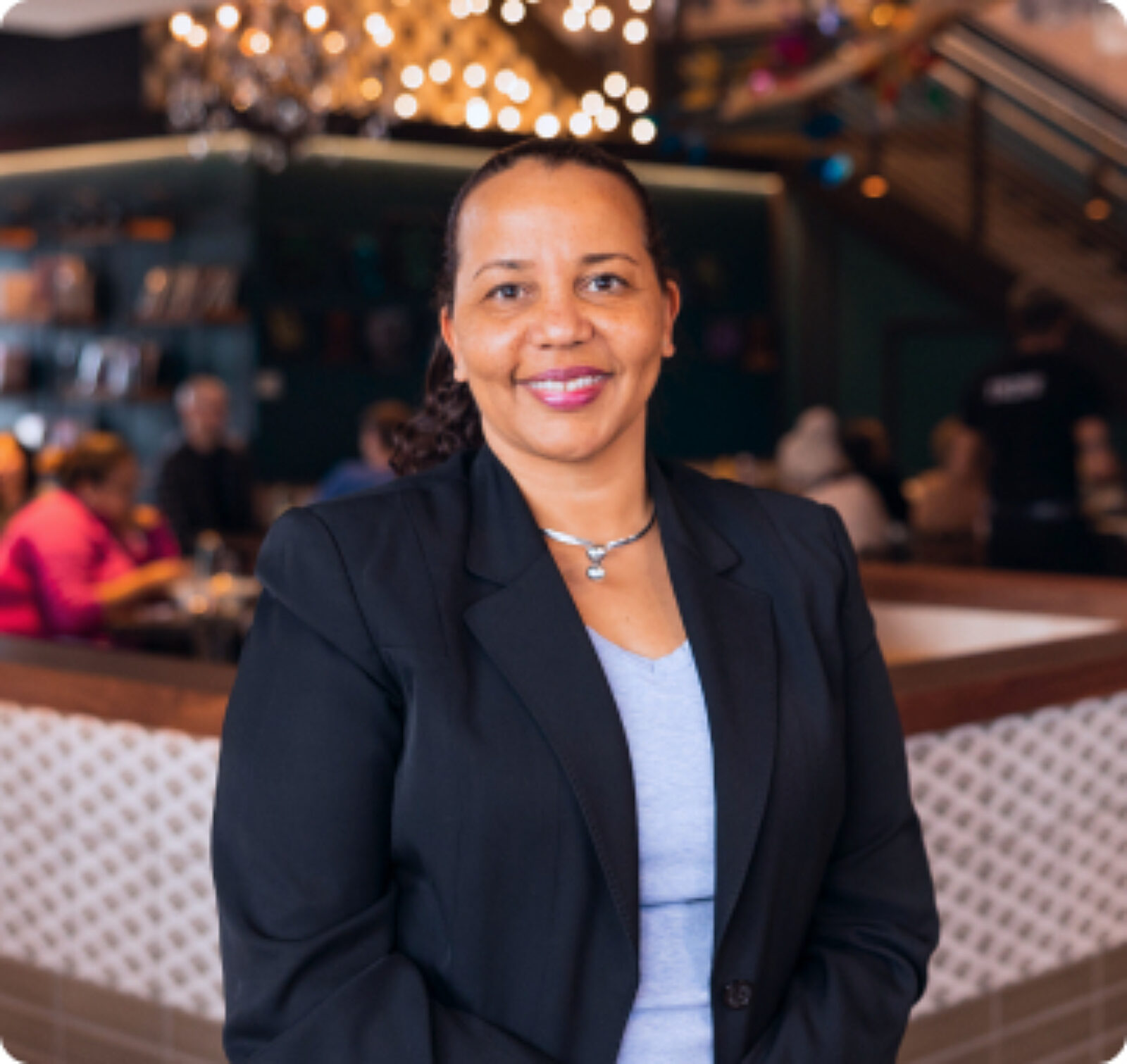 Joy Zarembka
Chief Operating Officer, Busboys and Poets
At the end of the day, building a culture of support, encouragement, and growth takes time, but it's worth it. "I think the industry as a whole is going in a different direction now," says Joy. "We as restaurateurs have to follow that direction."
And for Jessica, the company culture means the world to her. "At Busboys, there's this sense of knowing your managers always have your back, which is a good feeling," she says, adding: "I'm never wavering or questioning if they have my best interest at heart."
To learn more about Busboys and Poets and restaurant retention, check out Toast Video Courses.
RESOURCE
Restaurant Business Plan Template
No matter where you're at in your restaurant ownership journey, a business plan will be your north star. Organize your vision and ensure that nothing is overlooked with this free template.
DISCLAIMER: This information is provided for general informational purposes only, and publication does not constitute an endorsement. Toast does not warrant the accuracy or completeness of any information, text, graphics, links, or other items contained within this content. Toast does not guarantee you will achieve any specific results if you follow any advice herein. It may be advisable for you to consult with a professional such as a lawyer, accountant, or business advisor for advice specific to your situation.