Negotiating a good restaurant lease or lease renewal can be a challenge.
While restaurateurs are well-versed in the ways of marketing, managing, and menus, they are not always knowledgeable about real estate. Most restaurant tenants may through the leasing process once or twice in their lifetime, yet they find themselves up against seasoned professionals who negotiate leases every day for a living.
Their job is to sell tenants on leasing their location at the highest possible rental rate.

So, how can you be sure to get the best rates when you're leasing restaurant space?
Whether you are negotiating a lease renewal, or leasing a new location for the first time for your restaurant, here are a few insider tips every restaurateur should have in their back pocket.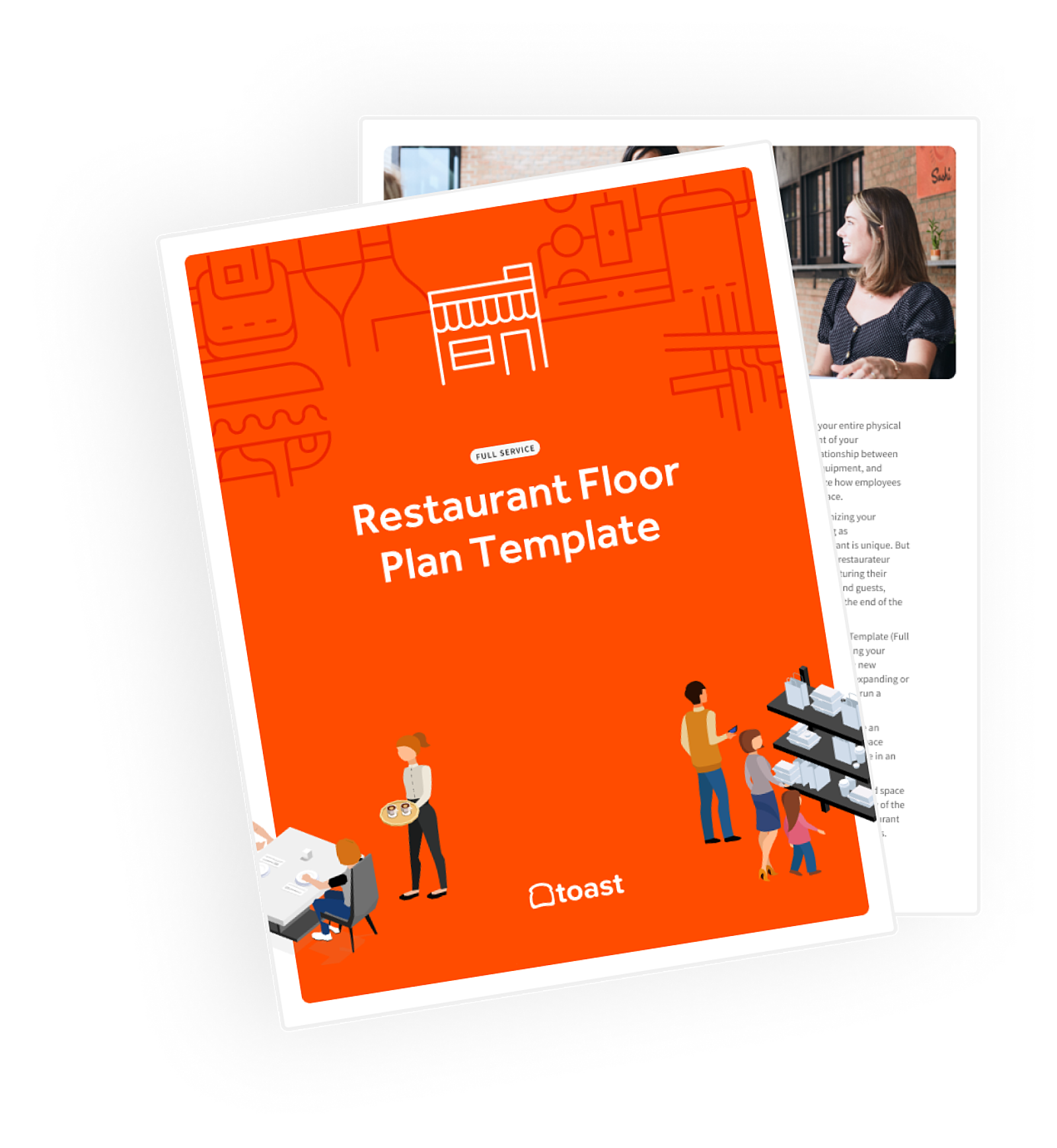 Restaurant Floor Plan Templates
Use these restaurant floor plan templates to get inspired as you map, or reimagine, the layout and space setup for your restaurant.
Download
1) Negotiate to Win
All too frequently, restaurant tenants enter into lease negotiations unprepared and don't even try winning the negotiations. Instead, they mistakenly set their sights on striking a fair deal and then call it a day.
Don't adopt the "good enough" philosophy. If you are not negotiating to win, you won't.
With big commissions at stake, you can be sure the landlord's agent is always negotiating fiercely to win. Restaurant tenants should remember that it is okay to negotiate assertively.It's your business after all: No one will fight for it if you don't.
2) Be Prepared to Walk Away
Set aside your emotions and make objective decisions. Whoever most needs to make a lease deal will concede in order to secure the location. Developing a mindset that includes walking away from any deal that doesn't suit your needs will save you a lot of time, money, and aggravation. A good restaurant business in a poor location will become a poor business.
3) Brokers … Friend or Foe?
Real estate agents and brokers typically work for the landlord, who is paying their commission. It is not normally the agent's role to get the restaurant tenant the best deal – it is their job to get the landlord the highest rent, the biggest deposit, etc.
The higher the rent you pay, the more space you agree to lease, and the longer lease term you sign for, the more commission the agent earns.
If you are researching multiple properties, try to deal directly with the listing agent for each property, rather than letting one agent show you around or show you another agent's listing. Your tenancy is more desirable to the listing agent if he can avoid commission-splitting with other agents.
4) Don't Broadcast Your Buying Signals
A good quarterback can take the snap from center, fake the handoff to his running back, and then pass the ball to an open receiver, thereby not broadcasting his intentions. As a prospective restaurant tenant, avoid saying phrases like:
When I move in I would getthe carpet replaced, or...
This large room could easily accommodate bigger groups or private functions.
These are called buying signals and they always serve to weaken your bargaining position. Don't let what you say, and the words you choose, work against you.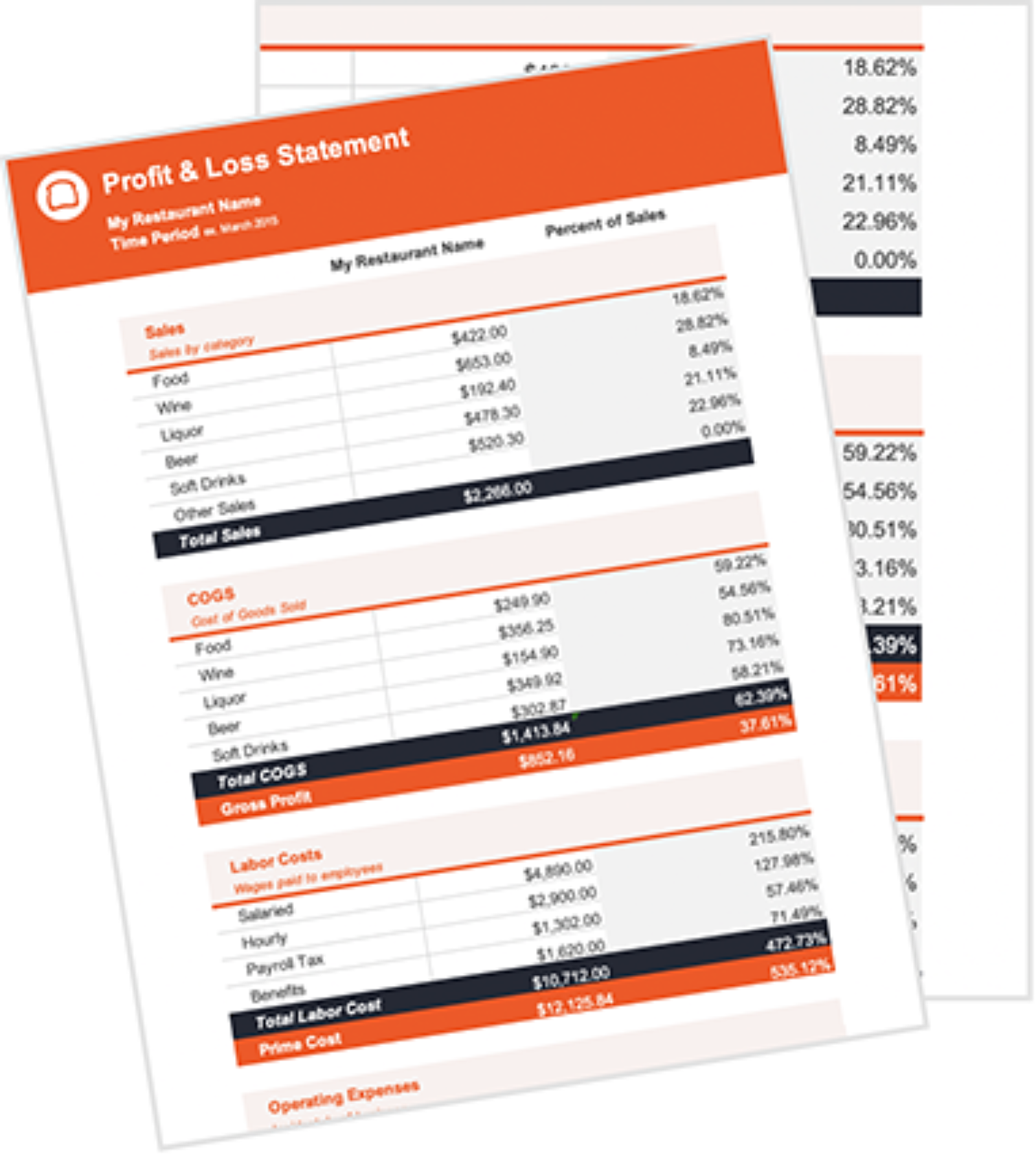 Restaurant P&L Statement Template
Evaluate your restaurant's financial strengths and weaknesses with the free P&L and income statement template.
Download
5) Talk to Other Tenants
Some of the best inside information available comes from tenants already in the building. Introduce yourself as a prospective tenant, and ask for their honest opinion of the landlord. Inquire about the level of property maintenance, the rental rates, their future intentions to stay another leasing term, and so on. What you learn may surprise you; use this information wisely in your own negotiations.
6) Never Accept the First Offer
Even if the first offer seems reasonable, or you have no idea of what to negotiate for, never accept the leasing agent's first offer.
More often than not, the first offer or rental rate is inflated; many agents start leasing negotiations at a higher number so they have the wiggle room to give in slightly. While you may meet a few exceptions to this, the majority of agents build in room to maneuver and expect you to counter-offer.
7) Determine Your Bargaining Strength
Several factors will determine your bargaining strength with respect to negotiating a new restaurant lease or a lease renewal. These include the overall vacancy rate of the building, recent tenant turnover, and your restaurant's size in relation to the entire property.
Additionally, your ownership status is important (are you opening a restaurant independently or joining a franchise?) as well as your business history, and credit history.
8) Ask for More Than You Want
If you want three months free rent, then ask for five months. No one ever gets more than they ask for, so ask for more than you actually want. Be prepared for the landlord to counter-offer and negotiate with you as well. Don`t be afraid of hearing `no` from the landlord – counter-offers are all part of the game.
9) Measure Your Space
Restaurant tenants often pay for phantom space. Most restaurant tenants are paying their rent per square foot, but often they are not receiving as much space as the lease agreement says. Do your due diligence.
10) Negotiate, Negotiate
The leasing process is just that – a process, not an event. To put it in runner's terms: it's a marathon, not a sprint.
The more time you have to research your best deal and make counter-offers, the better the chance you have of getting what you really want. Too often, restaurant tenants mistakenly try to hammer out the deal in a two- or three-hour session. It is more beneficial to negotiate in stages over time.
11) Educate Yourself and Get Help
Unless you have money to throw away, it pays to educate yourself. Whether you listen in on a real estate ownership webinar, read up on the leasing laws in your area, watch some videos to help with your negotiating skills, or connect with other restaurant owners in your area - it will make a difference. With hundreds of thousands of dollars in rent at stake, personal guarantees and other risks, you can't afford to gamble. In leasing, restaurant tenants don't get what they deserve, they get what they negotiate.
P.S - Don't forget to have your lease documents professionally reviewed before you sign them!