This post was last updated on Nov 04, 2020.
DISCLAIMER: This content is provided for informational purposes only and is not intended as legal, accounting, tax, HR, or other professional advice. You are responsible for your own compliance with laws and regulations. You should contact your attorney or other relevant advisor for advice specific to your circumstances.
Restaurant workers rely on meteorologists for much more than what they should wear out the door.
Having grown up in a family that ran several small businesses (including a restaurant) I've always been hyper-aware of how the weather can make or break your take-home pay. A sunny 75º weekend can mean making a typical seven days' pay in two, but if there's a sudden summer thunderstorm, there can be a quick influx of people trying to avoid the downpour, but then the rest of the day will likely be unbearably slow.
However, a new study by Ohio State University reported that not only does weather affect the volume of customers – it also affects how much they enjoy their experience at your restaurant even if they're not sitting on the patio.
The authors of the study collected restaurant experience comment cards at 32 different locations of the same fast-casual chain and studied how the feedback lined up with different types of weather.
The study examined 14 weather factors and found three of them made a significant impact - rain, temperature, and barometric pressure. They found that customers are more likely to complain if they're cranky from unpleasant weather, and they're three times as likely to complain about something on a rainy day.
Get caught up on the study's major findings with a video they published here:
Read on to learn about the impact of weather on restaurants - how it impacts your staff and your customers.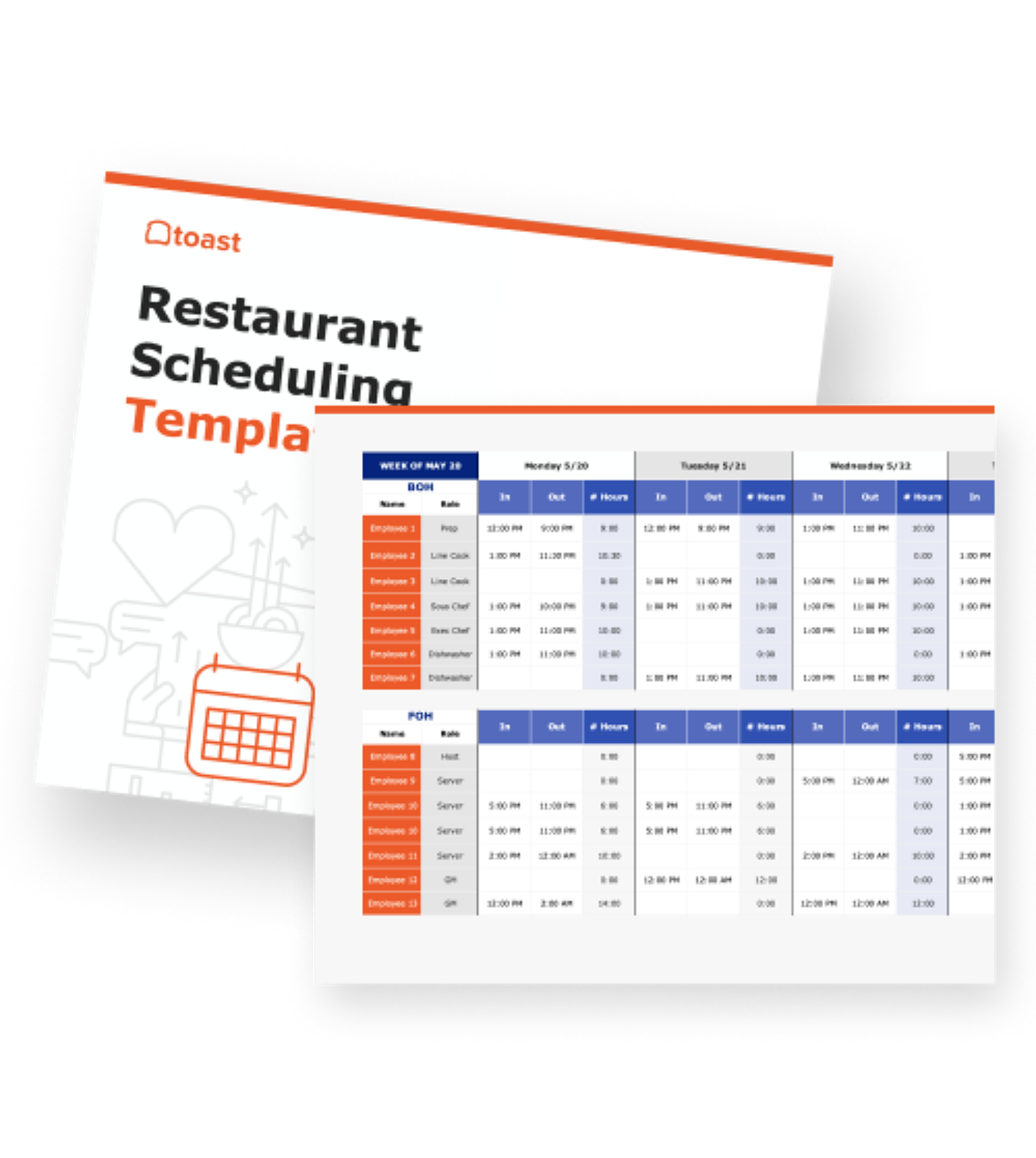 Restaurant Scheduling Template
Use the Restaurant Scheduling Template to easily schedule your restaurant staff's shifts.
Download
A Brief History of Weather and Restaurants
Back in 2012, the National Restaurant Association reported that weather is one of the biggest factors contributing to variance in restaurant sales. "More than 90 percent of restaurant operators indicate that changes in local weather conditions affect their sales and customer counts."
Eater covered the "snowmageddon" of winter 2016-2017, noting the following:
"Even for restaurants specializing in cold weather-ready comfort food, the snow presents major hardships. For popular ramen spot Boke Bowl, which has two locations on opposite sides of the city, winter is typically its busiest season — but owner Patrick Fleming says business is down as much as 35 percent compared to prior years, largely thanks to the week or so worth of snow days the restaurant has had to take over the last month.
One snow day can lead to $3,000-6,000 in losses, says Chef Naomi Pomery, owner of Beast in Portland, OR, who was interviewed for the piece.
But it doesn't snow everywhere, and a major blizzard isn't the only kind of weather that influences foot traffic. Here's what some restaurants from coast to coast had to say about the weather.
Heat
You would think that heat makes things better for restaurants, and while it does for some, it's the polar opposite for others.
Chad from Chicago's Fireplace Inn told us that warmer temperatures cause people to drink more alcoholic beverages in his restaurant, while Jeff from Costa Vida Restaurant said that the national restaurant chain's best months are April to August.
In contrast, David from Dino's restaurant in Massachusetts said "Hot weather tends to slow down transit business, but take out increases. Cold weather usually increases traffic in-house." Dimitrios from Willamantic, Connecticut's Pleasant Pizza said "Sunny summer weather affects our lunch time weekend business; people want to be outside grilling, as they should be!"
Rain
Typically, rain leads to a decrease in restaurant sales. No one wants to walk or drive outside when it's pouring, and restaurant sales often suffer as a result. However, like weather itself, sales can always change with little warning. On rain, Josh from Henneman Nashville's Party Fowl said, "We are, for some weird reason, a restaurant that tends to get very busy when it rains."
Unusual Weather
Some parts of the world, like the state of Florida, have very consistent weather patterns. We spoke to two Florida based restaurants and this is what they said about how the heat impacts their business. Gregg from St. Petersburg, Florida's (swah-rey) said "It's almost always hot here and the temperature doesn't seem to impact us at all."
However, Jonathan of Il Primo Pizza & Wings says, "In Florida, more people tend to be out and about when the cooler weather sets in; we call it reverse winter down here. … Hurricanes [also] bring a spike in business; everyone likes some pizza and wings before a storm."
Weather can add another layer to the already unpredictable nature of the restaurant business, so you have to be adaptable and prepare by studying customer behavior on days marked by inclement weather using the sales data from your restaurant point of sale.
How to Be Ready to Do Business in All Weather
1) Be Flexible and Forward-Thinking
Adjust Your Staff's Schedules
No server wants to stand around in the restaurant on a rainy day, bored and making little to no tips, and no restaurant operator or manager wants to pay their staff to stand around.
When the weather is bad, staff your restaurant as if it were a cloud kitchen – plenty of cooks and delivery drivers, but fewer servers. If you need to send a server home because there aren't enough customers, do it, but note that you should offer them an extra shift to make up the difference next week.
According to a report by Skymosity, "inclement weather shifts sales from eat-in to takeout or delivery… If you're expecting bad weather, make sure you staff up your kitchen team and have enough delivery drivers. If your waiter or waitress asks for the night off, you may want to give it to them."
Stock Up on the Right Foods
Skymosity adds that certain foods spike in popularity with different weather patterns. "Often, extreme cold drives sales of soup, hot chocolate, and coffee, while extreme heat drives sales of ice cream and frozen beverages... Consider a summer/winter menu with seasonal offerings based on the weather. We see coffee shops do this with peppermint-infused hot beverages in the winter and specialty iced drinks in the summer."
2) Use All the Data You Can
Other companies, like Panera Bread, turn to data and restaurant analytics to make decisions about their restaurant's weather contingency plans. Their POS system includes weather data so they can learn about trends in their business. "If, for instance, Panera finds that its roast beef sandwiches sell best when it's 65 degrees outside, the company can then promote that product when it's 65 degrees outside," reported Inc.
Weather and Your Restaurant
It's best not to leave the decisions you make around weather to assumptions. Getting creative with how you market your restaurant in relation to the weather, and turning to data, can help.
Comb through some of your restaurant metrics over the past months, look up your area's corresponding temperatures, and see if you can draw any conclusions. Moving forward, you'll be able to accurately forecast sales to staff and stock up appropriately.
Grey skies ahead? Add some weather-related promotions and discounts to your restaurant marketing plan. Sales give you something to smile about, even on the dreariest of days.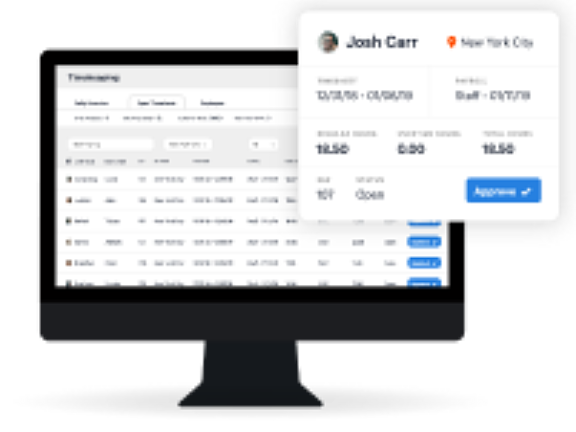 Learn how a better payroll system can save you time and make your staff happy.
Read now