Your restaurant sales are booming. Your staff are happy. And your guests are spreading the word about your hot concept.
If you opened a restaurant recently, perhaps with the help of the How to Open a Restaurant [Checklist], you may be thinking: what's next?
Several restaurant consultants will tell you not to hedge your bets and to continue testing new menu items, new design concepts, and new processes and controls in your current restaurant before jumping into a new venture.
But if you feel that you're ready to start your next restaurant, whether it's your second, third, tenth, or twentieth - if you want to learn more about restaurant expansion in this crowded market - then this post is for you.
The Restaurant Expansion Checklist
Learn how to expand into your second, fifth, or tenth restaurant location.
Download
A Word of Warning: 4 Requirements Before Restaurant Expansion
When I told Peter Christie, former President of the Massachusetts Restaurant Association, that I wanted to write an article about restaurant expansion, he balked.
"So many restaurants fail when they try to expand," he told me. "They don't do the proper research, and they think that, if they succeeded in one market, they're bound to succeed in another. It's not true."
So before sharing your step-by-step guide to opening your next restaurant, here are some key analysis you need to do on your current concept.
1. Customer analysis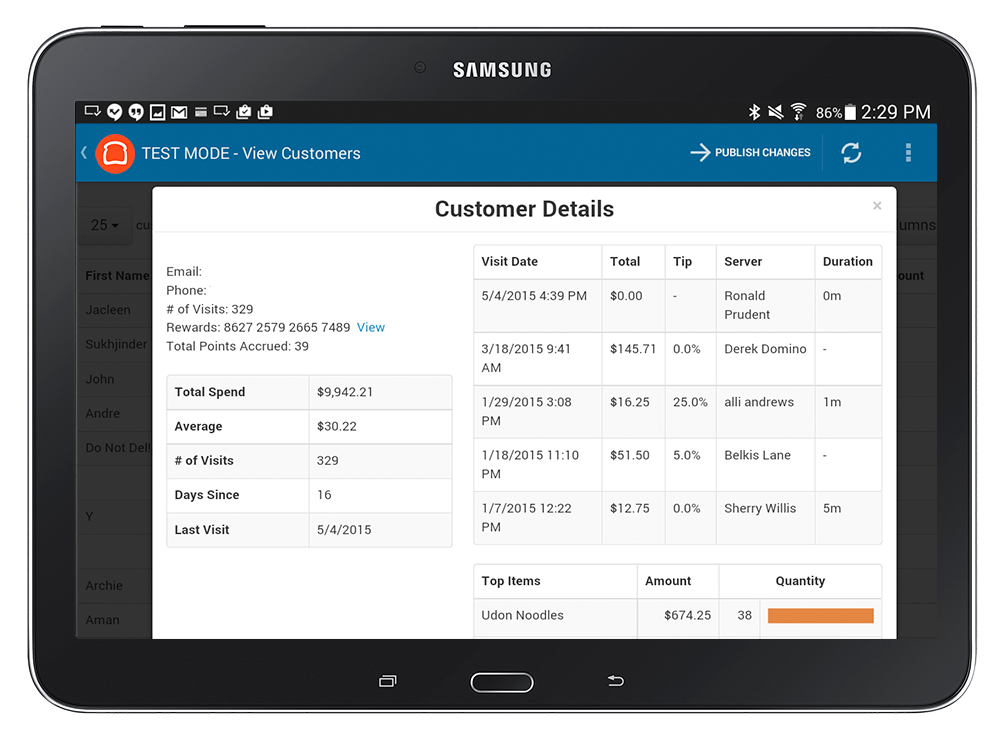 Analyze your current customer base and your prospective customer base to learn which menu items they prefer, new restaurant trends in their area, and demographic preferences. For example, you can use your restaurant CRM system to collect data about menu item popularity and learn about your biggest spenders. Conduct both qualitative and quantitative research, reaching out to these big spenders and asking them what they would like to see in a new concept.
When researching the new location, search Eater for popular restaurants in the area and simply go there. See what guests are talking about and observe the demographics at these restaurants. Are they younger, and would prefer to see new and exciting items on the menu, or are they older, and prefer classic, traditional dishes?
2. Site Modeling
Before expanding your restaurant, you need to think about what your new restaurant will look like. You may want to try to a different model; if you're a fast casual restaurant, you may want to test adding restaurant kiosks, for example, to speed up throughput. Or if you're a full-service restaurant, you may want to test adding mobile POS tablets to improve table turn time. Write down all the ideas you have for your new restaurant, and draw out a small blueprint of the kitchen and front-of-house.
For example, Orange Leaf, the famous frozen yogurt chain, has a strategic site-modeling plan when selecting good sites within new markets. The site-modeling plan includes two types of units — traditional stores and kiosks — the latter of which is a recently introduced lower-cost alternative.
"Most of our [traditional] stores are in strip centers built within the last two years. We are not taking retired spaces, nor are we looking for conversions of other frozen yogurt shops. We're taking over a vanilla shell," explained Vincent Provenzano, franchise development manager, to Restaurant Development + Design Magazine. Orange Leaf has been adding over 100 new locations every year.
3. Sales Cash Flow
Where does your cash flow come from? Yes, I can see you rolling your eyes: customers, duh. But in order to open a new restaurant, you need to have a clear view of cash flow growth percentages over time as well as a concrete goal for the new venture when it's opened, including a date for break even point. Being able to pinpoint exactly how your cash flow is impacting the business, whether it's coming in from customers or going out through expensive food vendors, will help you make the right decisions when partnering with other companies to help open your new restaurant.
4. Restaurant SWOT Analysis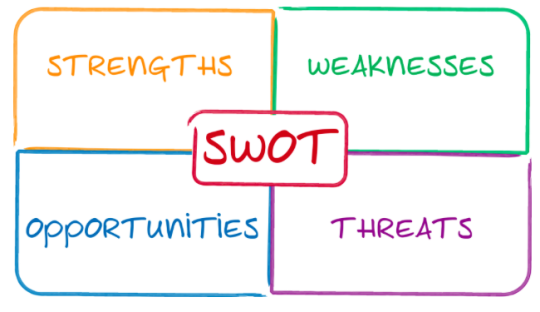 If you went to business school, you'll know what a SWOT analysis is. In fact, if you have already opened a restaurant, you most likely already did one, even if it wasn't formal. SWOT stands for Strengths, Weaknesses, Opportunities, Threats, and is a great way to organize your thoughts before jumping into a new venture. What are the strengths and weaknesses of my current restaurant? What opportunities do I have for the new concept based on our past successes? What threats might we face in becoming popular in this new area? Include a SWOT analysis in your business plan for the new restaurant to visualize your path to success.
Your Step-By-Step Guide to Opening Your Next Restaurant
Now that you've done the research and considered your options, are you still hoping to expand in 2017? If so, here's your step-by-step guide, including short-term and long-term goals. Don't forget to download your Restaurant Expansion Checklist and follow along.
1. Get funding.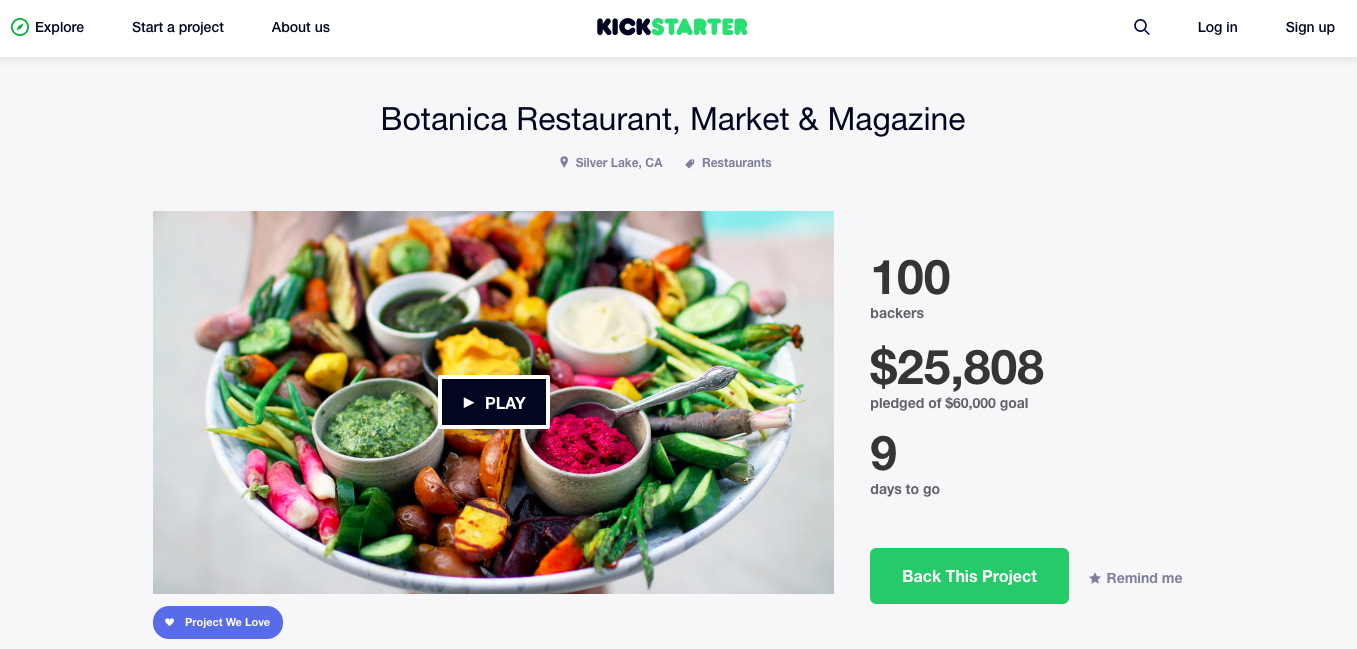 You may want to apply for a traditional loan, or consider a Merchant Cash Advance (MCA), which is a cheaper alternative, a lump sum of capital you repay using a portion of your daily credit card transactions. Some restaurants have also found success with a Kickstarter campaign. Botanica in Los Angeles, CA has raised $25,000 on Kickstarter alone, and shares their site construction, menu ideas, and story right on the page.
2. Find the best location.
In regards to site selection, Shahab Kaviani, the founder of CoFoundersLab, recommends scaling locally in concentric circles because restaurants are mostly driven by word of mouth marketing.
"If you're going to expand, think about expanding in concentric circles. For example, we expanded from Maryland to DC, to Philly and then New York. Marketing is expensive, and the best marketing is word of mouth. If you can get people talking about you, they will talk with people in nearby markets; so you should take the marketing synergies into account when expanding."
3. Write another business plan (yes, again).
Take the pieces of your current restaurant that worked well and experiment with new ideas in your business plan for your new restaurant. Share your research about the new site, such as these metrics shared by Brian V. Hill in QSR Magazine:
Trade area size — Urban-suburban-rural are useful for managing cannibalization and store deployment.
Percentage of sales from residential, worker, shopping, and other generators — As a franchise system or franchisee, it is important to know if the brand successfully operates in situations where one is seeking to deploy. For example, if a concept is not conducive to attracting working populations, then being located next to major office parks may not deliver the expected sales numbers.
Impact of competition — For most brands, the synergy from other restaurants far outweighs any negative impact from competition. This varies from category to category, but has generally held true in our research. There is, however, a certain tipping point where too much competition dampens the effect and understanding this relationship is key to exploiting it.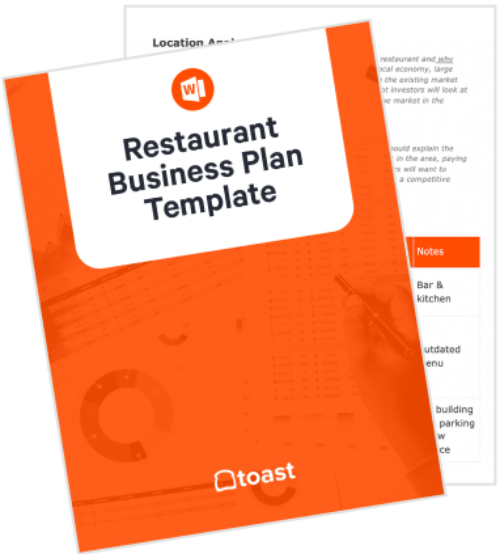 Restaurant Business Plan Template
A restaurant business plan explains in detail how the restaurant will operate once doors are open. Organize your vision and ensure that nothing is overlooked with these free template from Toast.
Download
4. Apply for permits & licenses.
Look into the zoning regulations in your new location and apply for the permits & licenses you will need. Every state and city has different permit and license laws and different zoning regulations, but these are the 10 restaurant permits you may want to consider applying for.
5. Find the right POS system.

When opening a new restaurant, you will need to evaluate your current technology. Is your restaurant POS system helping increase sales and improve throughput? Opening a new restaurant is a good opportunity to test a new point of sale system and new technology in general. Plus, when you own more than one restaurant, you will want to consider investing in a POS system that lets you manage all locations in one dashboard.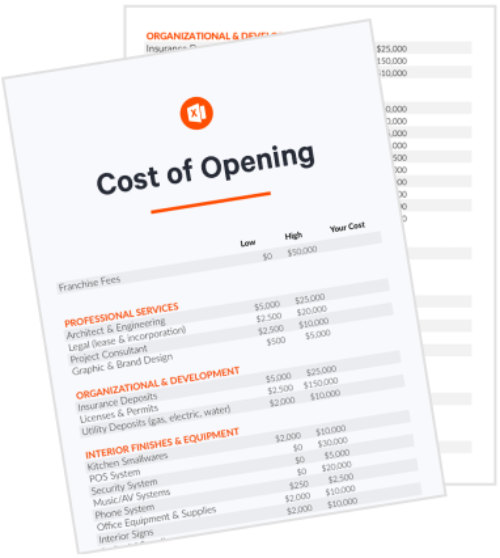 The Cost of Opening a Restaurant
How much does it cost to open a restaurant? Find out using this interactive calculator from Toast.
Download
6. Make your marketing plan perfect.
Don't forget about restaurant marketing! Making a big splash with your next restaurant is so important; otherwise, customers won't come, and then sales won't come. Many restaurateurs overlook the marketing plan. Don't! Connect with PR professionals to get the word out locally, update your social media profiles with information about the new location, and update your website.
7. Hire the best staff and managers.
It's important that you fill your new restaurant with people you trust. Hire staff and general managers who will help create the best culture for employees and guests. Don't know what look for when interviewing? Download the staffing guide we created for advice from top restaurateurs.
8. Purchase equipment, supplies, and food inventory.
Invest in your kitchen design, including restaurant equipment that your chefs will love to use, and fill your inventory with the food and/or liquor that you'll need for opening week.
9. Host a kickass kick-off party.
Invite all the best food bloggers, restaurant critics, top Yelpers, and friends and family to your opening night to review your new venture and give live feedback. Learn how to host a great restaurant party here.
10. Build a loyal customer base.
Use a restaurant loyalty program built into the payment process to increase signups by 10x and create a loyal customer base you can email with promotions, gift cards, and more. Plus, offer online ordering software, as more and more guests are expecting to be able to order online.
Bonus: Restaurant Expansion Ideas to Really Make a Splash
If this is all second nature to you, and like Costa Vida you're opening new locations every month, then you're probably looking for much bigger ideas for restaurant expansion. Opening your 50th location and trying not to let the concept go stale? Check out these ideas to expand your restaurant even more.
Start a food chain - Open locations across the U.S. and invest in marketing to make your restaurant a household name.
Franchise or license - Buy an existing franchise business, or look into franchising your own. Here's a short guide by Ryan Gromfin about restaurant franchising.
Experiment with another concept completely - Your next restaurant doesn't need to offer the same food, or even have the same vibe. Barbara Lynch Gruppo has more than 5 restaurants in Boston, all by different names and with different menus.
Join forces with an existing restaurant - Strength in numbers, right? Partner with an existing restaurant to double your chances of expansion in the new year.
Go global - Cross the border with your food and see how an entirely new market reacts. Only recommended for restaurants with 100+ locations!
Your Turn: What Was Your Process When Expanding Your Restaurant?
Many restaurateurs jump into starting a new venture without doing the proper research. If you have a second, third, or twentieth restaurant, what is your process for opening in a new market? Is there anything you would add to this list? Anything you would change?