Essential Restaurant Kitchen Equipment: The Ultimate Checklist
What Equipment Do You Need In a Restaurant
Opening a new restaurant? There are a million things to think about, and no two restaurants will operate exactly the same way. One crucial part involves making a restaurant kitchen equipment list that reflects your business's needs. A restaurant's equipment helps ensure that your team can prep, cook, bake, wash and generally execute the culinary aspects of the restaurant, day in and day out.
This restaurant kitchen equipment list contains the primary types of restaurant equipment you'll need to run a commercial kitchen. This list includes detail on all the following essential restaurant kitchen items:
Ovens
Convection ovens
Combination ovens
Pizza ovens
Conveyor ovens
Ranges and ventilation
Gas ranges
Electric ranges
Ventilation
Food processors
Batch bowl processors
Continuous feed food processors
Buffalo choppers
Mixers
Hand mixers
Countertop mixers
Floor mixers
Slicers
Food prep counters and cutting boards
Freezers and refrigerators
Safety equipment
Storage racks and shelving
Restaurant kitchen supplies
Servingware
Storage containers
Sinks
Compartment sinks
Bar sinks
Disposal sinks
Drop-in units
Handwashing sinks
Mop sinks
Portable sinks
Steam tables
Washing equipment
Sharpening stones
Microwave
Ice makers
Gas or electric grill
Your restaurant equipment list is a crucial piece of planning your new venture, and it'll help you build out the expenses section of your restaurant business plan. For guidance on creating a business plan, check out the template below.
Things to Consider Before Purchasing Restaurant Kitchen Equipment
Restaurants need a lot of equipment to operate. When furnishing your restaurant's kitchen, you're going to be dealing with an extensive restaurant kitchen equipment list. There's much to be done, but don't rush into buying restaurant equipment too quickly. Take some time to consider what you need for your space and your restaurant type, what you can afford, and who you want to buy it from.
When buying restaurant kitchen equipment, look for high-quality items that will stand up to constant use over the years. Consider using restaurant financing to make the purchase more manageable. Make sure the restaurant kitchen equipment items you choose make sense for your kitchen layout and the flow you envision for the actual cooking.
Before tackling your restaurant kitchen equipment list, consider the following:
1. Quality
When buying restaurant kitchen equipment, start by looking at the quality. Consider whether the equipment is brand new or used. If it's new, is it from a reputable manufacturer? Where is it made? What is it made from? If you're looking at buying the equipment used, consider how old the equipment is, where it's coming from, and what kind of shape it's in. Be sure to take a look at the equipment in person before making the purchase so that you can inspect the appearance and function for any flaws. Consider which types of restaurant equipment you'll be using most often. For those items, buy the highest-quality you can afford.
2. Space Consideration
Before you buy restaurant equipment, spend some time looking at your restaurant kitchen's blueprints. Think about how your team will move around in the space and consider how your restaurant kitchen should be laid out. Figure out how much space you'll have for everything you need. The goal is to have an efficient layout that flows well without being overly crowded. Don't forget to check the dimensions of every piece of equipment to ensure you can fit it all through the doors and into the kitchen.
3. Pricing
Pricing is an essential consideration when buying restaurant equipment. First, think about which pieces of equipment are most important to you. The restaurant kitchen equipment that you know you'll use every day warrants a higher price tag, since you'll want to go for better quality on those. For the others, think about ways you might save some cash, such as by looking for multipurpose equipment that can do multiple jobs in one. An example is a combination oven, which can cook by convection, steam, or a combination of both. Another way to get a good price is to buy used — just be sure you thoroughly inspect the equipment before buying.
4. Ease in Using and Cleaning
Whatever restaurant kitchen equipment you buy, it needs to make sense for cooks to use day in and day out. Watch videos, talk to the sales reps, and try to see the equipment in action in order to determine if it will be easy to use every day. Consider ergonomics, ease of opening and closing doors, storage options, and any technological features, which could be either helpful or difficult to operate. When it comes to cleaning, take some time to review how to clean the equipment daily, weekly, and monthly so that you can effectively plan side work for staff. Equipment made from stainless steel is especially easy to maintain and reduces the chance of harboring dangerous bacteria. Look for the NSF symbol to ensure equipment meets safety certifications.
5. Choosing the Right Supplier
Choosing the right restaurant kitchen equipment supplier goes a long way in ensuring that you receive high-quality equipment you can count on. The best suppliers will help walk you through equipment selection with plenty of resources and without giving you a hard sell. Additionally, be sure to ask about help with installation as well as policies on maintenance and repair services for the inevitable day when your equipment needs service.
6. Hiring a Restaurant Kitchen Planner
Especially if you're building a new restaurant or completely renovating the kitchen, hiring a professional restaurant kitchen planner can be a great help in figuring out the type of restaurant kitchen equipment you need. A restaurant kitchen planner will talk to you about your concept and menu, then help design a kitchen that makes sense for your space and the food you'll be cooking. They can also help steer you away from kitchen equipment that you don't need, saving you precious space and money.
7. Checking for Leasing Option
Opening a restaurant is expensive, and buying restaurant kitchen equipment is no exception. Leasing restaurant equipment can be a good alternative as part of your restaurant business plan. Leasing allows you to pay monthly for your restaurant equipment rather than all at once, saving you some capital for other expenses. Lease payments may even be tax-deductible as a business operating expense.
Another benefit of leasing restaurant kitchen equipment is the opportunity to return the equipment at the end of the lease term. If business is booming, then you probably also have a buy-out option, depending on your lease terms and credit. Potential downsides are that not all equipment and supplies qualify for leasing, like flatware and cleaning supplies. You may also have to face high interest rates and early termination fees.
Ultimate Restaurant Kitchen Equipment List
Restaurant Cooking Equipment
When outfitting your restaurant, kitchen equipment is crucial. After all, a restaurant's kitchen is the heart of the operation. Make sure you consider your menu and what you'll be cooking from day to day to determine which items on your restaurant kitchen equipment list are most important for your kitchen. The following list is meant to offer an overview of different types of cooking equipment that you may need for your restaurant, with different options for each category.
1. Ovens
Ovens are probably the first things that come to mind when you think about restaurant cooking equipment. But unlike residential ovens, commercial ovens are designed with higher power outputs and greater capacities for cooking all day, every day.
Oven Purpose
There are many different types of commercial ovens, and the type of oven you choose depends on what you'll be cooking. Choose an oven based on your desired function. For example, if you run a pizza restaurant, focus your search on pizza ovens. For most other restaurants, you can look at multipurpose ovens that can do multiple jobs at once to maximize efficiency in your space.
Oven Size
Ovens can take up a lot of space, and space is a critical factor in commercial kitchens. Think about your kitchen layout to help decide what you realistically have space for. Then, calculate how much food you envision cooking during a typical service to determine what kind of cooking capacity you'll need from your oven.
Oven Quality
A commercial oven is one type of restaurant kitchen equipment that you won't want to skimp on. Once you know that type of oven you need, spend some time reviewing different brands, service agreements, and user reviews so you know you're getting the best quality for your investment.
Oven Brands
There are several restaurant oven manufacturers that are known for quality, including Amana Commercial, Bakers Pride, Blodgett, Hobart, Vollrath, and Vulcan. Look for respected brands like these when shopping for commercial ovens.
Convection ovens are built with internal fans that circulate air around the food itself. This helps to eliminate hot spots and promote more even cooking, which can be especially useful for baked goods like cakes and cookies. Convection ovens are also useful for roasting, toasting and dehydrating foods.
Combination ovens are a blend of a steamer and a convection oven in one. Combination ovens, or combi ovens, can steam, roast, bake and more. These are handy for kitchens with limited space that require some versatility with cooking.
Pizza ovens specialize in just that — cooking pizza. That's because they can reach very high temperatures perfect for cooking pizzas quickly, getting that desirable crisp, spotted crust and melty cheese in no time.
Conveyor ovens are designed for items that require a specific, paced amount of time in the oven, such as toasted sandwiches or cheese breads.
2. Ranges and ventilation
Ranges are powerful pieces of restaurant kitchen equipment, providing the means to cook a variety of items over electric heat or a gas-powered flame. Cooks use ranges to fire up food in pans and skillets, bring water to a boil, or simmer sauces.
There are two types of restaurant kitchen ranges: gas ranges and electric ranges.
Gas ranges
Gas ranges fuel live flames, which offer more cooking speed and precision than electric burners. Gas is also an advantage in case of an electric power outage. However, gas ranges come with the risk of fire or gas leaks, and they can also be harder to clean.
Electric ranges
Electric ranges provide more even cooking and are easier to keep clean, but take longer to heat up and run a high electricity bill.
Ventilation
No matter the type of range you choose, be sure to plan for proper kitchen ventilation when laying out your restaurant kitchen. Restaurant kitchens can be crowded and sweltering. Ensuring proper airflow will keep the space more comfortable while ensuring better air quality.
When building out a ventilation system, think about the layout and size of your kitchen. You'll want a ventilation hood to be up to code and meet safety regulations while providing enough power to move air through and out of the kitchen.
When it comes to restaurant kitchen ventilation, consider ventilation air volume, which measures the rate at which air is vented through your ducts. Cooking over an open flame on a grill or gas range requires a greater air volume flow rate than cooking pasta or simmering soup. Another aspect of ventilation to think about is status pressure, or the resistance the air encounters as it moves through the kitchen space. Less resistance means more energy efficiency and better overall air quality.
3. Food processors
Food processors are a must in busy restaurant kitchens, making easy work of slicing, chopping, blending, blitzing, and pureeing a variety of ingredients. A food processor is handy for making dressings, dips, sauces or simply slicing up veggies.
There are different food processor types you can look for when purchasing this kind of kitchen appliance.
Batch bowl processors
Batch bowl processors collect the processed food in an included bowl as it processes. This is the same type of food processor most home cooks are familiar with. Kitchen staff simply choose their preferred blade, drop the food in, and collect it in the included bowl.
Continuous feed food processors
Another type of food processor is the continuous feed food processor. This type of food processor is more of a workhorse than a batch bowl processor, since it runs continuously and the food drops into a separate bowl. For a commercial kitchen that needs to process a good deal of food continuously without stopping to change out a bowl when it's full, this is a common choice.
Buffalo choppers
The buffalo chopper not only has the best name of the bunch, but it is one of the most powerful and heavy-duty food processors you can find. These are designed with all metal parts, including a shallow bowl and a bowl cover hiding sharp rotating blades sturdy enough to process meat. Your kitchen may not need a food processor this burly, so consider your menu before buying a buffalo chopper.
When purchasing food processors, there are a few more things to consider:
Power: Check different food processors' horsepower ratings. The more horsepower a unit has, the longer it can power through food processing jobs without slowing down or overheating. Also consider RPMs, or rotations per minute, which can affect how efficiently the blade cut through food.
Attachments: While there are different types of food processors, many modern models are combination processors with options for batch bowls, continuous feed assemblies, and pushers, as well as disc and blade kits that can be purchased as add-ons.
Manufacturer: Home cooks are familiar with Cuisinart, but restaurant kitchens need brands built for commercial use. Look for food processor brands like Hobart, Robot Coupe, Waring, and Electrolux to know you're getting a high-quality product.
4. Mixers
Restaurant kitchens with baked items like breads, cakes, or pizzas on the menu will most likely need a commercial mixer. Commercial mixers are designed to handle more frequent use and a higher quantity of ingredients at once.
Hand mixers
Hand mixers are handheld appliances also known as stick mixers or immersion blenders, with a long vertical handle and sharp rotating blades at the bottom. These are ideal for quickly blending soups and sauces, chopping up ingredients, or emulsifying dressings without having to pour the ingredients in a separate blender or food processor.
Countertop mixers
Countertop mixers sit on the countertop and work well for smaller bakeries or restaurants that only need to mix ingredients occasionally. Many home cooks have a version of a countertop mixer for breads, cookies, and cakes.
Floor mixers
Floor mixers are the best food mixers for bakeries or pizzerias — that is, restaurant kitchens that need to churn out a good deal of dough, batter, or sauce on a daily basis. These huge and heavy-duty mixers stand on the floor and have the power to mix large quantities of ingredients quickly.
5. Slicers
Prepping food in a commercial kitchen can be a tedious job. Commercial slicers do the brunt of the work and can save staff a lot of time during prep, especially in kitchens churning out a lot of charcuterie platters or deli sandwiches. Food slicers are also central pieces of equipment for deli counters in grocery stores or specialty meat and cheese shops.
When selecting the best food slicer type for your restaurant kitchen, consider your menu. If you'll be constantly slicing meats, cheeses, or produce, go for a model with higher horsepower to stand up to constant use. Also, check out the slicer's blade kits and make sure the size works for the type of food you'll be slicing and the end-result you're looking for. Some slicers come with vegetable hoppers as well. You can also choose automatic or manual slicers depending on the operation you prefer.
6. Food prep counters and cutting boards
Prep tables, counters, and cutting surfaces are essential to any commercial kitchen and come in various sizes. Choose preparation surfaces made of stainless steel, which holds up against corrosion, doesn't absorb bacteria from food and meat juices, and can withstand the harsh cleaning products used in commercial kitchens.
On the line, you'll want food prep counters that have small refrigerators underneath them — often referred to as low boys — for easy access to food prepped for each station. Some also have refrigerated compartments on the counter itself.
As for cutting surfaces, choose either plastic or wooden cutting boards. Plastic boards are easier to sanitize but can develop deep grooves that can hide bacteria. Wooden boards are generally tougher to clean than plastic ones but don't develop grooves as easily.
A color-coded system for cutting boards helps prevent cross-contamination. Many restaurant kitchens use red for meat, yellow for chicken, green for veggies, and blue for fish and seafood.
7. Freezers and refrigerators
All commercial kitchens require a refrigeration system of some type. Without a fridge, you can't keep ingredients and prepared foods fresh. Freezers are also crucial for inventory management. It's much more cost-effective to buy 300 steaks and freeze them than to buy 10 steaks every day.
Industrial-grade refrigeration units are designed to meet the unique needs of the food industry. For example, they have the ability to cool large pots of sauce to a safe temperature in record time, so they're a key purchase for any food handling operation. You'll have to decide between reach-in units and walk-in units.
Although walk-in fridges and freezers have more storage space — and can be custom built to fit any kitchen — smaller restaurants may not need a walk-in unit. There are even outdoor refrigeration and freezing options available if interior space is an issue.
Make sure to seek professional installation assistance when installing your refrigeration unit, and brush up on maintenance requirements as they can be costly to repair.
8. Safety equipment
Make sure your kitchen has proper safety equipment. A well-stocked first-aid kit or medical emergency kit is crucial in a workplace that runs on fire and knives. You'll also need things like fire extinguishers and domed safety mirrors that let people know when someone is rounding a corner. Check your local fire department guidelines before purchasing fire, safety, or sanitation equipment, and avoid potential complications by always keeping your kitchen up to fire code standards.
Ensuring your staff wear non-slip shoes and providing rubber floor mats to prevent injury from standing for long hours also play a big part in keeping your kitchen safe.
9. Storage racks and shelving
Properly installed shelving can be a great solution for storing various appliances in your kitchen, as well as perishable and nonperishable foods. An organized storage system helps streamline your operation. Keep the most-used kitchen equipment within arm's reach, and the stuff that's used less frequently on the top and bottom shelves. Just be sure the bottom-most shelf is at least six inches off the floor to be up to code.
Mobile storage racks are also useful. They're usually sized to fit 20 standard sheet pans and are great for storing and transporting food.
10. Restaurant cooking tools
Consider what restaurant supplies you'll need to execute your entire menu in one shift. Pots of all sizes, sauté pans, tasting spoons, mixing spoons, sheet pans, whisks, fish spatulas, ladles, bowls of all sizes, squeeze bottles, bench scrapers — the list goes on and varies widely depending on the type of food you want to make. You'll also need more of each item than you think. While your dishwasher may be the most efficient one around, there will still be times when all the sauté pans are dirty, even if just for just a few minutes.
11. Servingware
If there's nothing to serve the food on, there's no restaurant. You'll need tons of cutlery, plateware, bowls, ramekins, cups, and glasses. Think about the number of tables you can fit in your restaurant and how many guests you hope to serve every night when factoring in how much to buy. Also, consider breakage. In the chaotic environment of restaurant kitchens, it's not uncommon to lose a plate or glass every few shifts, and even more likely in high-volume operations.
12. Storage containers
There's little that back-of-house workers love more than a new shipment of storage containers. Plastic liter containers, Cambros, and hotel pans of all shapes and sizes are the bedrock of every prep and line cook's operation. You'll also need lots of good tape. Make sure it stays sticky even if it gets a little wet. Keep a supply of Sharpies on hand, too; they're a must for labeling containers over and over again.
13. Sinks
Sinks are vital to any restaurant kitchen. Sinks provide spaces for hand washing, cleaning produce, defrosting frozen meat under running water, and washing the occasional cooking utensil.
Health and safety authorities typically require commercial kitchens to install a triple-sink wash station and a commercial dishwashing machine, as well as at least one dedicated hand washing sink.
There are a few different types of sinks found in restaurant kitchens.
Compartment sinks
Compartment sinks have several compartments, usually designed for a rinse sink, a wash sink and a sanitizing sink.
Bar sinks
Bar sinks are located below the bar and used for dumping out drinks and ice. Bars often also have compartment sinks for handwashing glassware.
Disposal sinks
Disposal sinks come with built-in disposals for ease of dumping and disposing of food scraps.
Drop-in sinks
Drop-in units are designed to easily fit into surface openings in countertops.
Handwashing sinks
Handwashing sinks are designed specifically for washing hands. This helps reduce cross-contamination from sinks where food scraps and other potential bacteria are present.
Mop sinks
Mop sinks are designed to sit on the floor, with a low faucet and drain to fill up or dump a mop bucket.
Portable sinks
Portable sinks are typically used by mobile vendors, and can come with drains and without a faucet. Some mobile handwashing sinks come with water tanks included.
14. Kitchen Display System (KDS)
Gone are the days of yelling out orders to the kitchen or tacking up hand-written tickets on the line. Many restaurants today use a kitchen display system (KDS) to keep things moving efficiently in the kitchen and throughout the entire restaurant.
Mounted to the wall (or on a counter stand), kitchen display systems allow kitchen staff to view all open orders on one screen. This makes it easier for the kitchen to stay organized and fulfill orders accurately and on time, all while keeping things moving according to plan in the front-of-house, too. How? A KDS receives POS orders in real time, improving ordering speed and accuracy. A KDS can also aggregate all orders from kiosk, online ordering, and third-party channels.
The best KDS units are also durable and built with hardware that can handle the heat of the kitchen, rated for higher temperatures and more long-lasting than iPad screens.
15. Point of sale system (POS)
The point of sale, or restaurant restaurant POS system, is crucial to a well-functioning restaurant. This system allows for waitstaff or front-of-house cashiers to enter customers' orders into a computer or tablet which communicates with the KDS in the kitchen so cooks know what to prepare. The POS can also interface with a cash register, or track customers' order and tally checks for payment.
16. Steam table
To keep sauces and prepped food warm throughout service, the best option is a steam table. This type of equipment uses warm water to keep food in metal containers warm and at a safe temperature for hours at a time.
17. Washing equipment
Washing equipment, or cleaning equipment, is essential in any restaurant kitchen. Be sure to carry a good supply of griddle brushes, mops, sponges, brooms, absorbent hand towels, and commercial-grade cleaning solutions.
18. Sharpening stones
You've invested a ton of money into your kitchen utensils and everyone knows that the even the best knives are only as good as their last sharpening. To keep your knives in tip-top shape, invest in several sharpening stones. This will ensure your prep staff always can chop, prep, and do whatever they need with the best quality knives.
19. Microwave
With all the kitchen equipment needed to run a restaurant, microwaves are often forgotten. But odds are you are not going to be cooking every single thing in your kitchen from scratch every single day and you will need a commercial microwave. Microwaves come in handy with steam cooking, reheating pre-cooked items, or defrosting.
20. Ice maker
Whether you're serving drinks at the bar or making sure every guest has a cold glass of water when they sit down, you're going to need a reliable commercial ice machine. Look for an ice machine with an ice bin so that ice is constantly ready for your staff to use at all times. Additionally, consider the type of ice you need, such as cube ice or nugget ice, depending on the end use.
21. Gas or electric grill
Looking to cook the perfect steak or burger? It will come off the grill (also known as a griddle). The best ones come with an added flat griddle surface designed for making pancakes or grilling sandwiches.
The main issue when choosing a grill for your restaurant is space. If you have an outdoor terrace, you could opt for a commercial outdoor grill, but otherwise, you will likely be purchasing an indoor grill.
If having a grill is important for your restaurant's primary type of cuisine, make sure you have the space for it — as well as the ventilation for it — when you're planning your restaurant layout.
The best way to source restaurant equipment
Once you know what you need in your restaurant, it's time to start sourcing your restaurant kitchen equipment. This can be an overwhelming task, especially if you are looking at the cost of buying restaurant kitchen equipment new and all at once.
If you are already working with a restaurant equipment supplier, now is the time to tap their expertise. If not, look into sourcing equipment from a restaurant equipment store — either online, or at a brick-and-mortar showroom. Ask your peers in the industry for advice, too.
You might also consider buying used restaurant equipment rather than paying the cash up front for brand-new items. Check out restaurant equipment auctions for items being sold from restaurants that have recently closed. Or, look into restaurant equipment rental, which can be good for testing out new concepts or running occasional restaurant pop-ups.
RESOURCE
Restaurant Business Plan Template
No matter where you're at in your restaurant ownership journey, a business plan will be your north star. Organize your vision and ensure that nothing is overlooked with this free template.
The pros and cons of buying used restaurant equipment
There are pros and cons to buying used restaurant equipment. The primary benefit is that you aren't paying full price for brand-new equipment. Used equipment is often still in great shape and can save you a bundle compared to buying new. The downside is that you don't know the history of the equipment, if it's been properly maintained, or if it truly works as it should. Used equipment also won't be under warranty any more, so if something breaks, you're fully responsible for the damages. Take a look at your restaurant kitchen equipment list and decide what you could potentially buy used, such as an oven, and what you should purchase new, like an ice machine or a freezer.
Get the restaurant kitchen equipment you need
Getting everything on your restaurant kitchen equipment list is no small feat. It takes precise planning, smart budgeting and lots of energy to fulfill all your restaurant equipment needs. Be sure to assess your restaurant's concept and menu, and get a good sense of your restaurant kitchen layout before making any purchases. Additionally, do your research to learn about the best restaurant equipment types and brands that will work best for you. Checking items off your restaurant equipment list will take time, but knowing you have what you need for your restaurant will go a long way in setting you up for success in the long run.
Related Restaurant Equipment Resources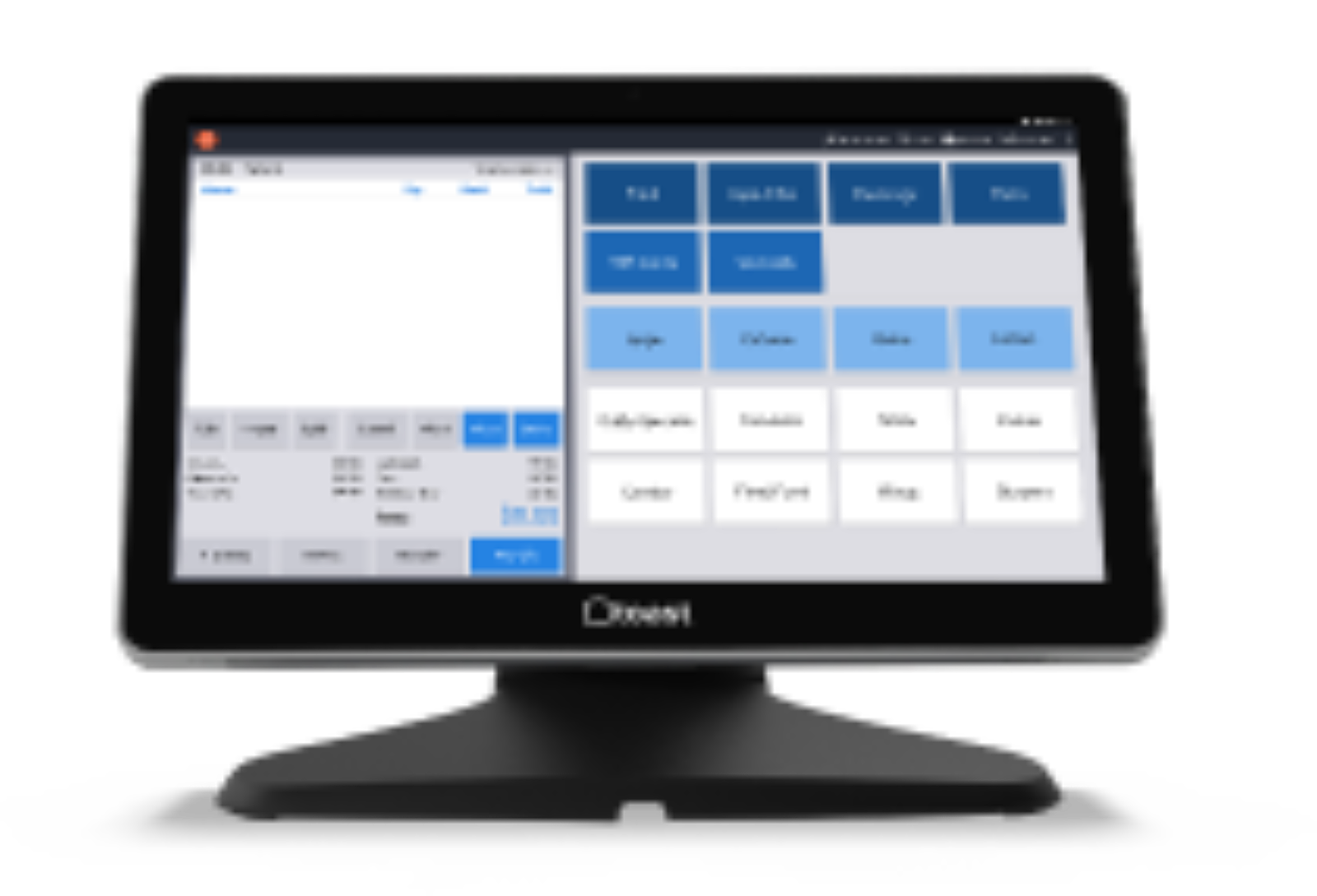 Tech Tip
Learn how a better point of sale system can help you run your restaurant.
Read now
DISCLAIMER: This information is provided for general informational purposes only, and publication does not constitute an endorsement. Toast does not warrant the accuracy or completeness of any information, text, graphics, links, or other items contained within this content. Toast does not guarantee you will achieve any specific results if you follow any advice herein. It may be advisable for you to consult with a professional such as a lawyer, accountant, or business advisor for advice specific to your situation.