This post was last updated on Oct 22, 2021.
Over 25 years ago, Mary and Jimmy Lee moved from Taiwan to the town of Huntsville, Texas.
"Jimmy and I came to Huntsville because we had friends and family in the area," Mary said. When they first got there, Jimmy's best friend was in school, but when he graduated, his family decided to leave Huntsville. That's when Jimmy and Mary decided to buy their restaurant property from them with the help of Jimmy's brother: a natural choice, since Jimmy was already training to be a chef.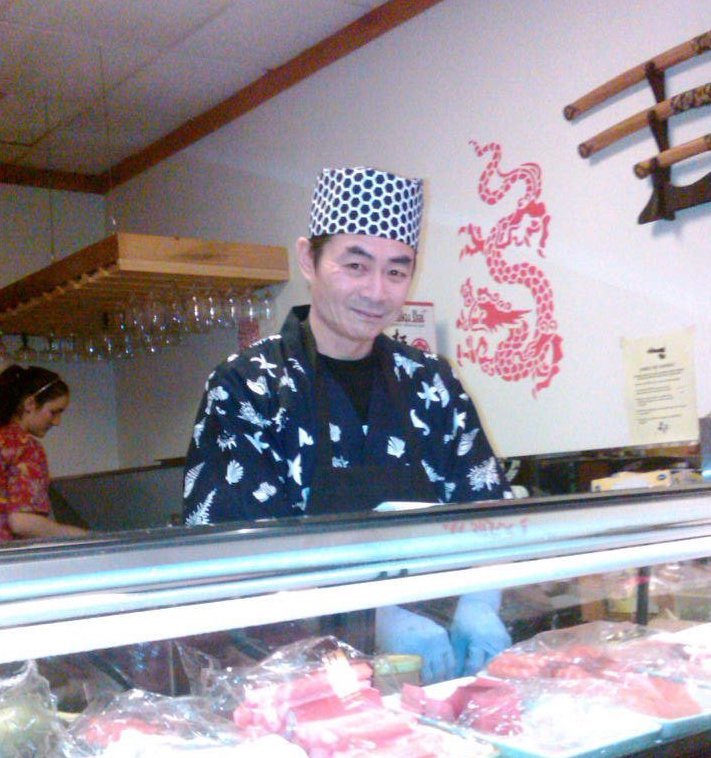 Image courtesy of Tokyo Grill & Sushi Bar.
Mary instantly fell in love with the location. It's right next to a college, so she knew the space had potential, even if the previous restaurants didn't make it. "The location had been so many different restaurants. It was originally an Arby's that turned into a Mexican restaurant to a Chinese restaurant to now our Japanese sushi and grill."
Mary didn't always see herself being a restaurant owner. Her only dream was to one day discover her true passion, which eventually came true in Huntsville. Her dreams, desire, and passion for cooking led her and her husband to create a vibrant community of repeat customers, delicious food, and lifelong friends in their small town.
They originally opened as a Chinese buffet, but as the town grew, so did the number of Chinese restaurants. Mary knew she had to do something in order to compete with the other establishments in town, so she decided to completely pivot and redesign their concept. "That's when we decided to take the plunge and convert our restaurant to a Japanese cuisine establishment," she shared. That's how Tokyo Grill & Sushi Bar was born.
There was a need for a wider variety of cuisines in the Huntsville area, and Mary and Jimmy wanted to give their customers the most authentic experience possible, so they ventured west in search of appropriate decor for the restaurant. Once they got there, they also took that time to learn what Texas couldn't teach them: "We also went to California to learn how to make authentic Japanese sushi. Sushi school took half a year to get down. It was an experience we were truly fortunate to have," Mary said.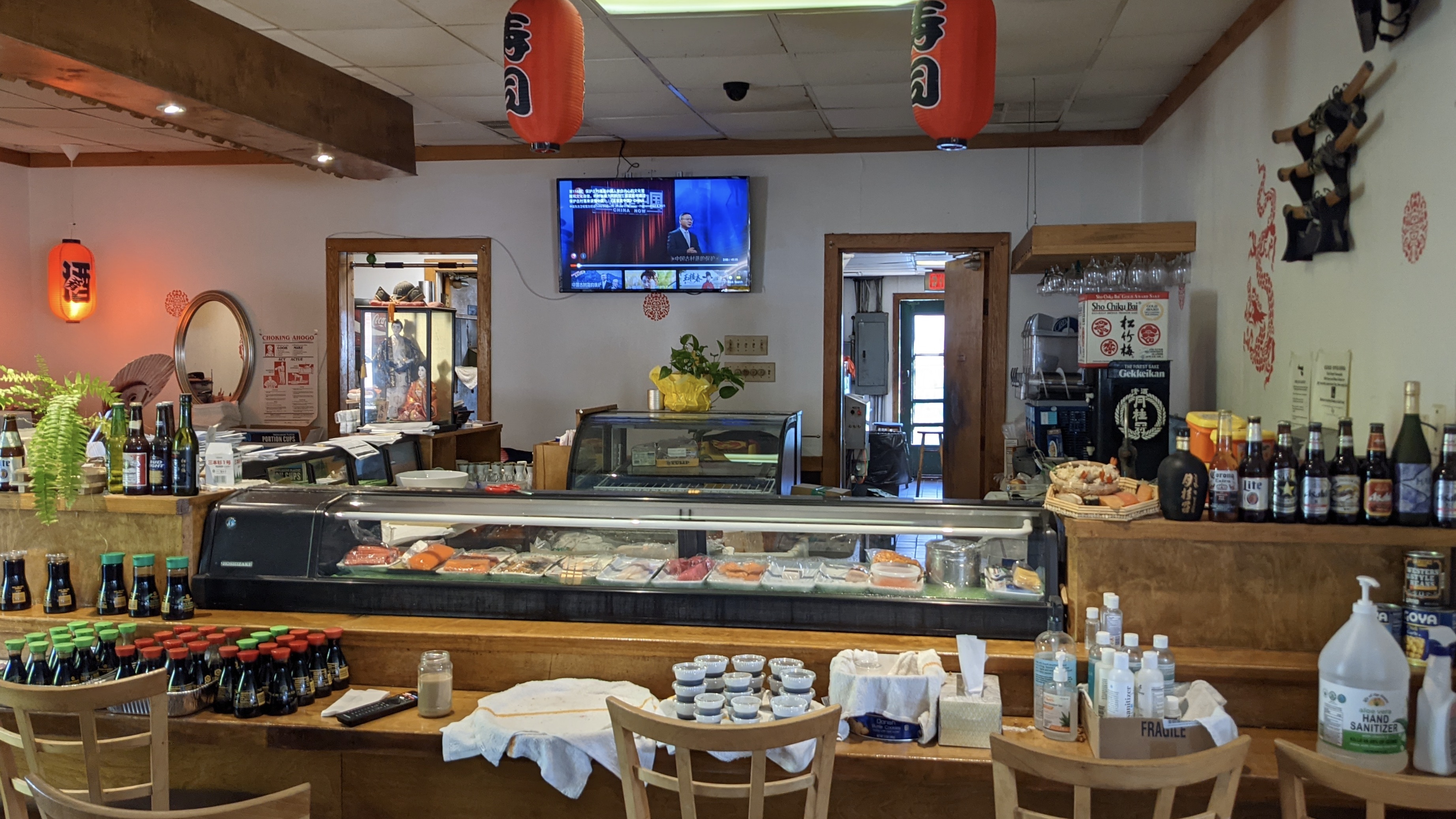 Image courtesy of Tokyo Grill & Sushi Bar.
Before opening, Mary and Jimmy discussed their fears about starting a Japanese sushi grill in such a small town. "It was scary to open a Japanese restaurant in the heart of East Texas because we didn't know how it would be received by the local public," Mary mentioned. There are risks associated with opening any business, but the public perception and acceptance were the most concerning to the entrepreneurial couple.
They wanted to make sure that the community knew that they were still dedicated to providing the best possible service and quality of food, but they'd be serving up a new culinary experience. "We were already a restaurant and were familiar with the industry so changing from a Chinese to Japanese restaurant wasn't too bad," Jimmy said.
When it came to building the menu, Jimmy wanted to see what the town's perspective would be on their food. They decided to start with the basics and then over the years got creative and experimented while gauging customer feedback. "The customer responses were very important to us, because we never wanted to give our customers anything they weren't going to enjoy," Mary said.
Over the past two decades, many of their dishes have become local favorites. Diners are especially drawn to the sushi they can't get anywhere else in the area: From their Bearkat Roll filled with cream cheese, crab meat, and crunchy toppings, to their Louisiana Roll with crawfish, avocado, and cream cheese, to their Texas Roll, with crab meat, cucumber, jalapeño, and smelt egg. Their baby octopus salad is also a hit.
When Mary first started her business, she never imagined that she would have become as successful as she is today. They didn't know if they were going to make it, since they were a two-person operating team. To this day, they don't have many employees. "It's a husband-and-wife run restaurant, and my husband and I work well together. We divide the workload so that each of us has our own responsibilities in the restaurant and that somehow worked for us," Mary added.
Jimmy and Mary both mentioned that they wouldn't be here today if it weren't for their customers. Mary remarked, "Customer service is the biggest factor. I always strive to be polite and smile when I greet and serve people. The food can be fantastic, but no one wants to be mistreated, so we always treat our customers like family."
The community means the world to them, so they've been providing free food to doctors' offices to support their ongoing efforts against COVID.
But since the onset of the pandemic last spring, Mary and Jimmy have been creatively working to keep their restaurant going. Mary mentioned "when things got bad, we were nervous about what would happen to the restaurant and the location." Rightly so, seeing how so many other restaurants around them closed.
Throughout the difficulties of these almost two years, both Mary and Jimmy have remained dedicated to ensuring quality food at low prices. They understand that things are getting more expensive, but they have done whatever is possible to keep it affordable for people in Huntsville — and their customers love them for it.
Mary and Jimmy both offer some advice for those wishing to pursue their dreams in the restaurant industry. "It is extremely difficult, but don't give up! Hiring reliable and trustworthy people who are hardworking will be the best decision you make to build a strong team."
They also shared the value of taking care of their customers. "We were able to stay open and were supported mainly by our regular customers whom we are very thankful for, so always be good to your customers, and they will be good to you."
Mary was often unsure about the reality of being a restaurant owner. When immigrating, she knew she wanted to make a better life for her and her family, but she wasn't always sure what that looked like. It took Mary and Jimmy many years to be as successful as they are now, but all those years didn't deter them from their goals.
Mary's view on the industry has morphed from "it's a job" to restaurant ownership being her calling. "You have to love what you do, and that is exactly it for me. Passion is the goal, and I found my goal and it's a dream come true."
Restaurant Business Plan Template
No matter where you're at in your restaurant ownership journey, a business plan will be your north star. Organize your vision and ensure that nothing is overlooked with this free template.
Get free download
DISCLAIMER: This content is provided for informational purposes only and is not intended as legal, accounting, tax, HR, or other professional advice. You are responsible for your own compliance with laws and regulations. You should contact your attorney or other relevant advisor for advice specific to your circumstances.