While many people entertain the idea of opening a restaurant, few manage to actually make the leap. It's a big venture, and with the demanding long hours and serious multitasking involved — including the design of a new menu, selecting a location, and hiring a whole team — the prospect can be overwhelming, to say the least.
For many potential restaurant owners, starting their first venture amounts to a lot of trial and error. You'll learn what works and what doesn't, and adapt as you go — which is especially doable if you've charted out the full course in a robust business plan. But no matter what, on-the-job learning takes time, and mistakes are inevitable. But to help you avoid making as many as possible, here are a few common pitfalls to be aware of.
Restaurant Business Plan Template
No matter where you're at in your restaurant ownership journey, a business plan will be your north star. Organize your vision and ensure that nothing is overlooked with this free template.
Get free download
Mistake #1: Not identifying your restaurant's niche.
Before you start any business, think about what value you add to the market. This is typically covered in the introduction of your business plan. A business plan is a written document that describes your restaurant objectives in detail, and how it'll go about achieving its goals. Think of it as a blueprint that outlines your entire vision, and details how your business will take shape and operate.
Start with these three questions:
What purpose does my restaurant serve to the community?

Who's my target customer?

How does my restaurant compare to other restaurants in the area?
You'll need to define your restaurant's value proposition not only to differentiate your restaurant but also to have a pitch ready for investors and industry leaders. In order to get other people to buy into your vision, you need to be able to clearly and concisely identify the aspects of your proposed restaurant that will allow it to succeed.
Learn more about writing a business plan here.
Mistake #2: Not raising enough capital.
Strategic restaurant financing is extremely helpful in the process of getting your business off the ground. The costs to open a restaurant is expensive, and you'll likely need to raise capital in order to make it happen. It's can be difficult to get a bank loan for a restaurant business, but there are always options. If you have any financial partners, credit cards, or bank loans, connect with them to see if they have any resources they can offer to help you open.
To learn about all the restaurant financing options that could be available to you, read The Complete Guide to Restaurant Financing and Loans.
---
Read this next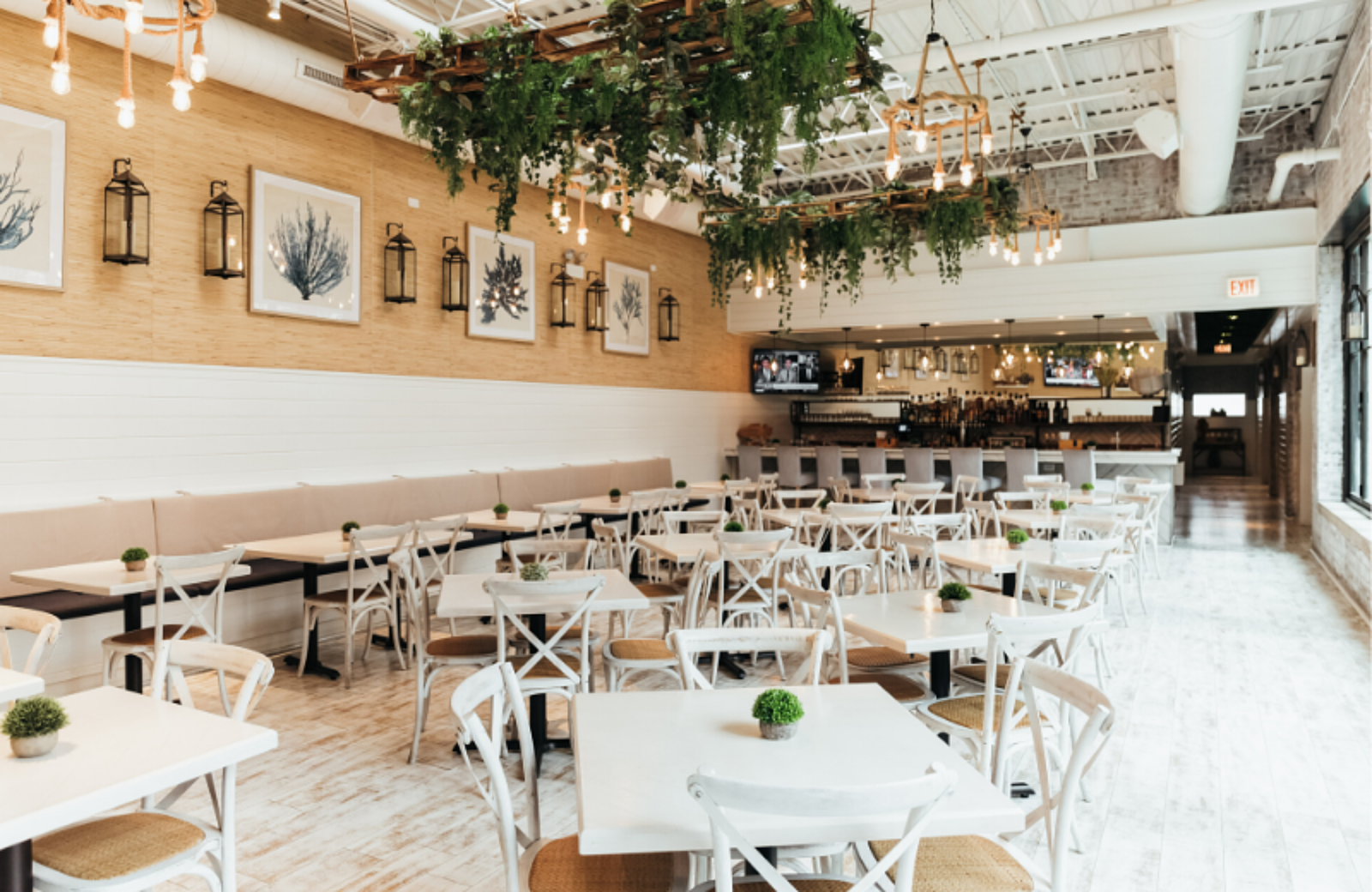 The Complete Guide to Restaurant Financing and Loans
Whether you're opening a new restaurant, expanding your concept, or renovating within your existing four-walls, you're going to need capital to make it all happen.
Mistake #3: Getting stuck in the restaurant licensing and permits process.
You may need a foodservice license, a liquor license, a music license, a certificate of occupancy, and an assortment of other licenses and permits depending on your state's regulations. You will most likely have to pay to apply for these licenses and permits, and fill out several applications and forms get approved. This process can take time, so don't leave it for the last minute. Make a plan of action and stay on top of deadlines to have everything ready in time for opening day.
Work with a professional on these — a laywer, accountant, or both — who has experience with restaurant licensing in your area.
Mistake #4: Having a poor hiring process.
A great staff makes for a great restaurant. Your servers are powerful assets, as they're your eyes and ears on the floor — and you need to be able to trust them to deliver an unparalleled customer experience. And your cooks are the heart of your restaurant, producing the food that your community will hopefully love and come back for. And your dishwasher is critical, too: a no-show from a dishwasher brings the entire restaurant to a halt.
That's why it's important to make sure your hiring process is the best it can be. Focus your efforts on hiring the perfect head chef first, then post job openings for managers, waitstaff, and other positions depending on the style of your restaurant. To learn more about onboarding, check out this guide about How to Onboard Restaurant Employees.
And remember, it's up to you to create a great work environment in order to attract and retain the best of the best. Offer competitive pay, a strong benefits package, and an empowering work environment with room for growth. These factors can not only help to attract top talent but also can lower turnover and increase staff engagement in the long run – meaning you save money hiring and training new employees.
Mistake #5: Losing track of finances.
Keeping on top of finances — including expenses, cash flow, and revenue — is key to maintaining a successful business. You need to budget accordingly to keep your profits healthy. Create your budget based on what you'll have to spend, estimate how much money you need to bring in through sales, and project your future profit margins.
Daily tracking and analyzing of your menu, sales, and labor reporting are equally important for a financially healthy business. Every aspect of restaurant operations is trackable by data and analytics. Knowing what to look for and how to read these numbers is essential for managing your money, and ultimately keeping revenue up and costs down as you get going. And just know that these numbers can be intimidating and often discouraging, even if you have the right tools in place.
Toast Reporting and Analytics allows you to access real-time data on your restaurant's performance from anywhere, with real-time sales, menu, and labor data. Learn more here.
Restaurant POS Comparison Tool
A free, customizable Restaurant POS Comparison Tool to research and compare point of sale systems in one Excel spreadsheet or editable PDF.
Get free download
Mistake #6: Lacking flexibility.
Not everything is going to be perfect right away. And whether good or bad, feedback is essential to the success of your restaurant. Once you open, stay flexible, and listen to both staff and guest feedback. Perhaps open up the floor to feedback in every pre-shift family meal, and even schedule a longer monthly feedback meeting with staff. It'll allow you to improve the dining experience and work environment, and help your business be the best it can be. After all, your staff are the ones running through the motions every day, and they'll be the first to spot inefficiencies.
As for customers, the Toast Guest Feedback tool makes collecting customer critiques super easy. Customers are prompted with a thumbs up or thumbs down option as they're checking out. This allows you to speak with guests before they leave the restaurant, and fix any problems immediately.
Start planning your restaurant dreams
Now that you're aware of some of the common mistakes when opening a restaurant (and how to avoid them!), you're already off to a great start. For more information on opening a new restaurant, check out this article on How to Open a Restaurant.
Related Restaurant Resources
Restaurant Opening Calculator
This calculator lays out some of the fundamental financial costs of opening a restaurant, so you can start planning and bring your dream restaurant to life.
Get free download
DISCLAIMER: This content is provided for informational purposes only and is not intended as legal, accounting, tax, HR, or other professional advice. You are responsible for your own compliance with laws and regulations. You should contact your attorney or other relevant advisor for advice specific to your circumstances.