This post was last updated on Jul 09, 2021.
DISCLAIMER: This content is provided for informational purposes only and is not intended as legal, accounting, tax, HR, or other professional advice. You are responsible for your own compliance with laws and regulations. You should contact your attorney or other relevant advisor for advice specific to your circumstances.
Micah's friends always knew he would make it big. "And I have," he said with confidence.
In 2017, seven-year-old Micah Harrigan established a lemonade stand in front of his South Philadelphia home. His mother, Danielle, supported his efforts and wanted to see how far it would go for her only child. Neither of them ever imagined that four years later, Micah's Mixx would become a hit among local customers and garner thousands of Instagram followers. "We've just been riding the wave," Danielle said.
Micah's journey started like any other kid — he was bored. His mom didn't pay him to do chores, but he wanted his own money. "If I get a job, then I can get paid for my work," he said. His mom helped him brainstorm ideas. He loved lemonade; drank it every day. It would be something easy for him to do, she thought.
The young entrepreneur didn't experience any obstacles setting up his business, but once it was up and running, the crowds were clamoring for his lemonade. High demand for the product became a challenge, and Micah found it difficult to squeeze a hundred lemons by hand every day. So Danielle found a company with a large machine to provide the fresh lemon juice, which freed up some of Micah's time to play Minecraft online with his friends.
He used his grandmother's secret recipe to create 20 flavors, like the popular Classic Lemonade, Blue Raspberry, and Strawberry. Folks raved about how his blends tasted just as described and loved the presentation with its cut-up fruits.
Eventually, Micah received pop-up business opportunities to offer his bottles of lemonade in (or outside of) restaurants, coffee shops, and grocery stores. He even got drink catering requests for special events like baby showers. With a quality product and Micah's excellent customer service, sales were booming. Then, the pandemic happened. It caused Micah's Mixx to temporarily close, but this year, it's picked back up and Micah and Danielle have managed to grow the business.
Powered by Froala Editor
Now, at the age of 11, the honor roll student at Girard Academic Music Program has a limited liability company with over 1,500 bottles of lemonade sold — and friends who think he's cool. Also, Micah excels at math, a serious asset when starting a business. Make no mistake; he doesn't like sitting around doing paperwork for hours. He prefers doing physical activity, so gym is one of his favorite classes. He seems like a smart, well-mannered fellow destined for great things — and his community agrees.
Powered by Froala Editor
Micah also now has leveled up from lemonade stand to food truck, thanks in part to supportive community members who donated through his GoFundMe page to support the conversion of a mini school bus. The truck will help address the huge demand for the refreshing brew. Plus, it's easier to maneuver around the city than a trailer.
The mobile lemonade stand will function the same as the pop-up concept, but with even more flavor possibilities. Danielle said, "The whole point of Micah's Mixx bus is so that people can mix different lemonade flavors." If a restaurant or event wants Micah's Mixx lemonade, Micah and Danielle can bring the truck instead of hauling tables and a bunch of bottles. Due to some unexpected fees, the truck might experience delays hitting the road this summer, but customers can still find Micah's Mixx at its regular location in the ShopRite parking lot, as well as various pop-ups.
Meanwhile, the newly promoted 6th grader is conducting research on how to get his concoction on grocery store shelves nationwide. Right now, three corner stores in Philly and one in New Jersey carry them.
Powered by Froala Editor
Keep going, keep working hard. It will pay off eventually.
Micah's advice to aspiring businesspersons? "Keep going, keep working hard. It will pay off eventually." His mom, a second grade teacher, shares her own sentiments for parents. "If your children seem like they are really interested in something, go ahead and do it. What's the worst that could happen? It might succeed; it might not. At least they tried. At least they found something they could be good at."
The future Morehouse (College) Man plans to continue running his business as he gets older. He's not committed to doing just one thing when he grows up. He says, "There are too many possibilities and things I want to do," he said — spoken like a true renaissance man.
As for the Micah's Mixx food truck, the owner plans to franchise it or get a celebrity endorsement. He'll accomplish this by doing what he has always done: take it one day at a time and see where the truck takes him. "As long as it's rockin', we're rollin'!" Danielle said.
To learn more about Micah's Mixx and to place an order for pickup, request drink catering for an event or to schedule a pop-up shop at your place of business, go to www.micahsmixx.com. Also, follow Micah on Instagram @Micahsmixx and tag #MixxedbyMicah.
Powered by Froala Editor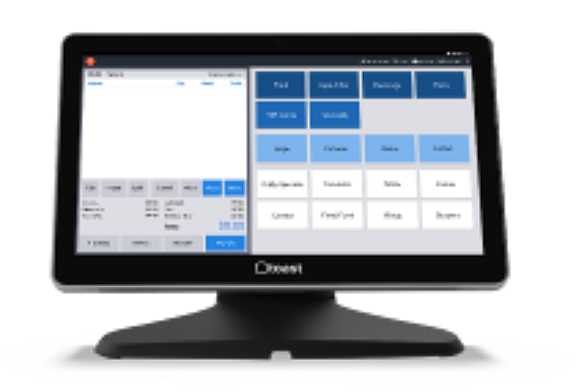 Learn how a better point of sale system can help you run your restaurant.
Read now