This post was last updated on Jun 30, 2021.
DISCLAIMER: This content is provided for informational purposes only and is not intended as legal, accounting, tax, HR, or other professional advice. You are responsible for your own compliance with laws and regulations. You should contact your attorney or other relevant advisor for advice specific to your circumstances.
Gluten-free options are becoming increasingly popular. As of December 2020, the gluten-free food market is worth $5.6 billion and is only expected to grow in the coming years. But what does gluten-free mean? And how do you add a gluten-free menu to your restaurant? Here are a few things to consider.
What is Gluten-Free?
Gluten is a protein, and it's typically found in wheat, rye, and barely. Gluten acts as a "glue" in many grain products, giving bread and other products the chewy, elastic texture. For many people, gluten is harmless, and a normal part of their everyday diet. But for those with celiac disease (an autoimmune disease triggered by gluten) or a gluten allergy or sensitivity, a gluten-free diet is essential.
A gluten-free diet excludes any product made with gluten, or for those with severe allergies, any product processed or cross-contaminated with items containing gluten.
What is the mission of a gluten-free restaurant?
Restaurants with gluten-free options can be hard to find. Gluten-free friendly restaurants make it their mission to provide gluten-free options without fear of cross-contact – making it easy for people with gluten allergies or sensitivities to go out to eat.
Many restaurants also have specific gluten-free menus with dedicated kitchen space for restaurants that serve gluten-free food, along with typical menu items. The key here is minimizing cross-contact as much as possible, by changing gloves, using different prep spaces, and cleaning thoroughly. Think about how flour so easily flies all over surfaces — this is one of the big things to avoid, and a reason to have dedicated space to prepare gluten-free dishes.
Read this next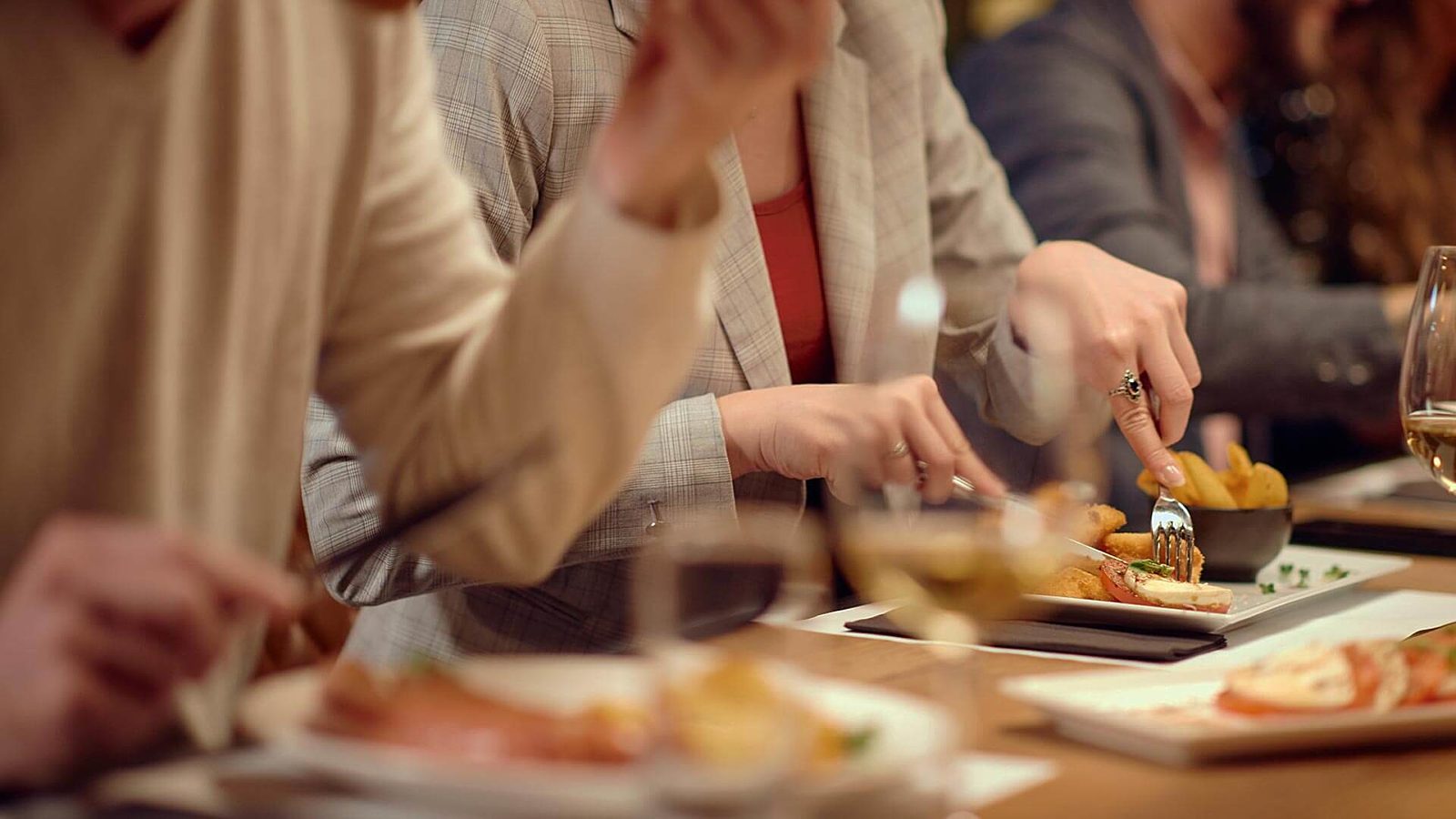 How to Accommodate Guests With Food Allergies
Serve up a more enjoyable, accommodating dining experience.
How to start a gluten-free restaurant
If you're looking to open a gluten-free restaurant or add a gluten-free menu to your existing restaurant, here are a few things to start with.
How to design a gluten-free restaurant menu
Consider naturally gluten-free items
Many items can be easily made gluten-free with a few substitutions – like gluten-free flour or pasta. But there also might be many options on your menu that are already naturally gluten-free, like a poke bowl, or tacos made with a corn tortilla. The key here is creating a separate, set menu that is fully gluten-free (and free of cross-contact!), and makes it easy for gluten-free guests to safely order at your restaurant.
Alternately, you can add a GF icon next to items on your menu that are gluten-free.
Create a sanitation process
Gluten-free items are only truly gluten-free if they're prepared in a sanitized space with different equipment and prep materials than the normal, gluten-filled options. If you have the space, you can make a separate area for gluten-free prep. But if not, there are ways to still prevent cross-contact. Here's a great resource from Beyond Celiac on how to clean dishes and surfaces in shared kitchen spaces.
Educate your staff
Once you have a gluten-free restaurant menu set, make sure your staff is aware of what, and what is not, gluten-free at your restaurant. They should be able to answer any questions that guests have so that guests feel comfortable and safe dining at your restaurant. Remember that gluten allergies are serious, and can have substantial health consequences. Education is key to making sure your guests are safe and well taken care of.
***
Expanding your gluten-free options can be intimidating, but it's not impossible with some research. Gluten-free restaurant options are highly sought after, and your gluten-free crowd will be happy that you had the foresight to create a menu that is inclusive to many types of guests.