How QR Codes Transformed the Guest Experience at Café Gratitude
The New Steps of Service made a huge impact for Cafe Gratitude – here's how.
Café Gratitude greets every guest with a question: "What are you grateful for today?"
For Café Gratitude, food is the key to creating a healthier and more vibrant world. The restaurant group has locations around southern California, where it serves organic, plant-based dishes with a simple mission: to make a positive change in their community.
"We want to be more than just a restaurant," said owner Cary Mosier. "We want to inspire people, inspire our staff, and inspire our customers. And, hopefully, have an impact on the world that is positive."
Hospitality is changing
Café Gratitude aims to constantly evolve the guest experience. It continuously and proactively makes positive changes to create a better experience for guests.
When COVID-19 hit, the Café Gratitude team knew it was time to make a change to their service model. While operating with fewer servers, they added in Toast Mobile Order & Pay™, where guests can scan a QR code on the table to browse the menu, order their food, and pay for it – all from their mobile device.
"Toast Mobile Order & Pay™ ended up being the perfect solution at the perfect time," Cary said. "It allowed us to operate our entire dining room, and provide full service without all the staff. We didn't have access to all the staff – so it was huge for us."
In doing so, Café Gratitude moved to a completely hybrid service model, also known as the New Steps of Service. The New Steps of Service combines the traditional touchpoints of hospitality with the efficiencies of technology.
"We're transitioning to a hybrid model, where we're leaving the QR codes on the table but we have what we call roaming servers," Cary explained.
"Before the pandemic, a typical server's section would be 6-8 tables max," he said. "So now, we have servers roaming the floor and they have 12-15 table sections." Each server has more tables, but takes on a lighter role. Guests are free to order and pay whenever they like, and servers are there to check in, offer suggestions, and answer any questions."
The addition was meant to be temporary, providing a respite from the lack of available staff members brought on by the pandemic. Instead, it became a permanent fixture in their restaurant, completely restructuring their front-of-house and staffing model.
The tech has allowed us to be more efficient without losing the human touch.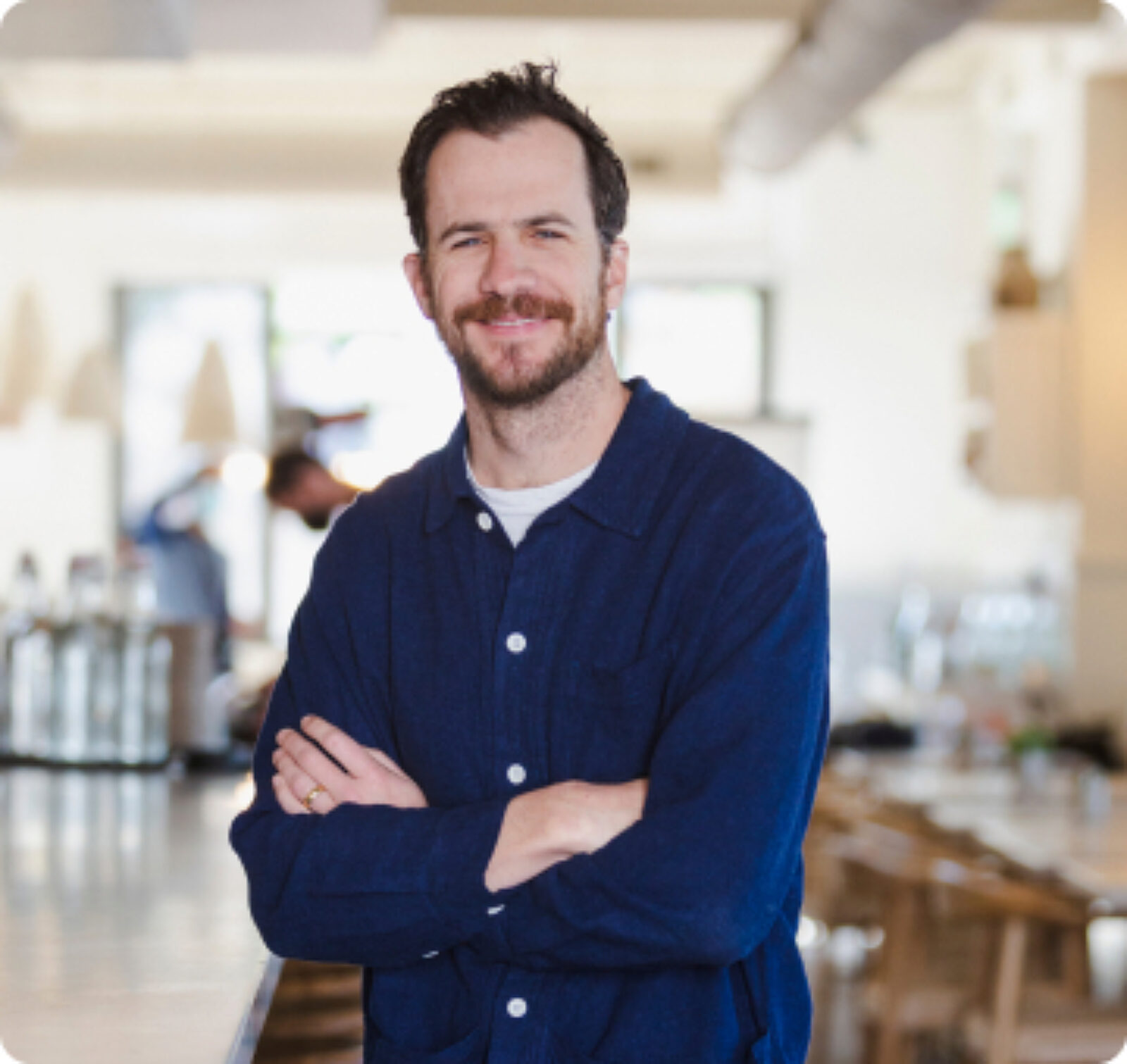 Cary Mosier
Owner, Café Gratitude
As the owner of a company built on a personal touch and appreciation, Cary wasn't sure this model would work for Café Gratitude.
"I was very concerned initially," he said. "If you use too much technology, it becomes a very transactional environment, and the invisible magic of a space can accidentally disappear. So we've been focusing on taking the efficiencies of Order and Pay, and keeping an element of a server there, to keep the experience."
Both guests and employees have responded well to the change. "People want to come in and they want to connect with people – especially at Café Gratitude," Cary said. "It's been working. People have been responding well to it. And," he added, "the servers are happier."
The guest impact
For Café Gratitude, the impact was pretty immediate. The restaurant was able to function normally, with fewer staff and happier guests. They were able to optimize their menu for a great guest experience and heard positive feedback across the board.
"When you build your menu digitally, you can set up how you want people to experience that from a guest perspective," said Cary.
Most importantly, they made sure that customers were comfortable ordering this way, offering alternatives for those who wanted to continue to order through a server.
"When we first started at our Art's District location, we rolled out the service model with our [servers] touching tables, making sure that the guests felt comfortable with placing the orders through QR codes," said Nickson Mercado, Director of IT at Café Gratitude. "If they didn't, we used handhelds."
Cary explained it this way: "You need to have a server there to guide through the experience."
The addition of technology continues to improve the guest experience long after they finish their meal and leave the restaurant. As servers check in with tables, they also promote their loyalty program and email signups. What's more, the checkout process with Toast Mobile Order & Pay™ prompts email sign ups automatically, with digital receipts and loyalty program points.
By building its email list, Café Gratitude can better connect with their guests outside the restaurant.
"I now have contact information for close to 75% of my guests," Cary said. "I'm getting a lot more customer data because they're ordering and paying through the QR code. I have those email addresses and, if they've opted into marketing, I can market to them. That has been the easiest and most impactful solution."
Now the modifications and add ons are happening with every check and every person.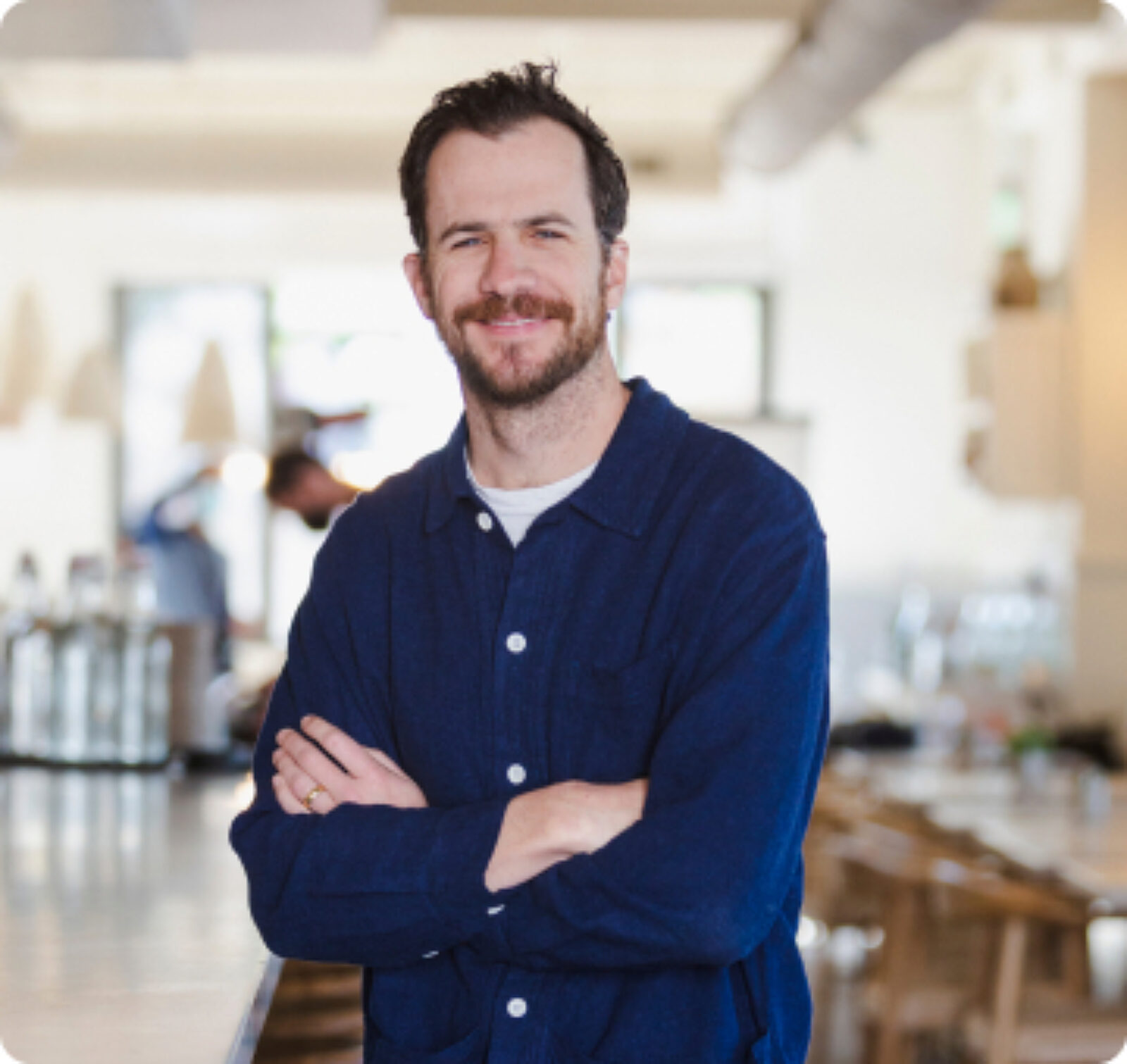 Cary Mosier
Owner, Café Gratitude
A stronger bottom line
For Café Gratitude, the financial impact of using Toast Mobile Order & Pay™ has also been immense. "With this new service model, my overall labor [cost] has gone down by 1-2%, which is significant for me," said Cary.
In addition to labor savings, Café Gratitude has been able to turn tables faster and increase their check sizes through upsells.
"In a traditional restaurant model, you might have one server who is offering and upselling like 'Do you want to add avocado? Do you want to get a dessert?'", said Cary. "But that's not everybody. Now the modifications and add ons are happening with every check and every person."
With faster checkouts, their table turn time was considerably reduced. "Essentially," said Nickson, "It got more guests in our restaurant."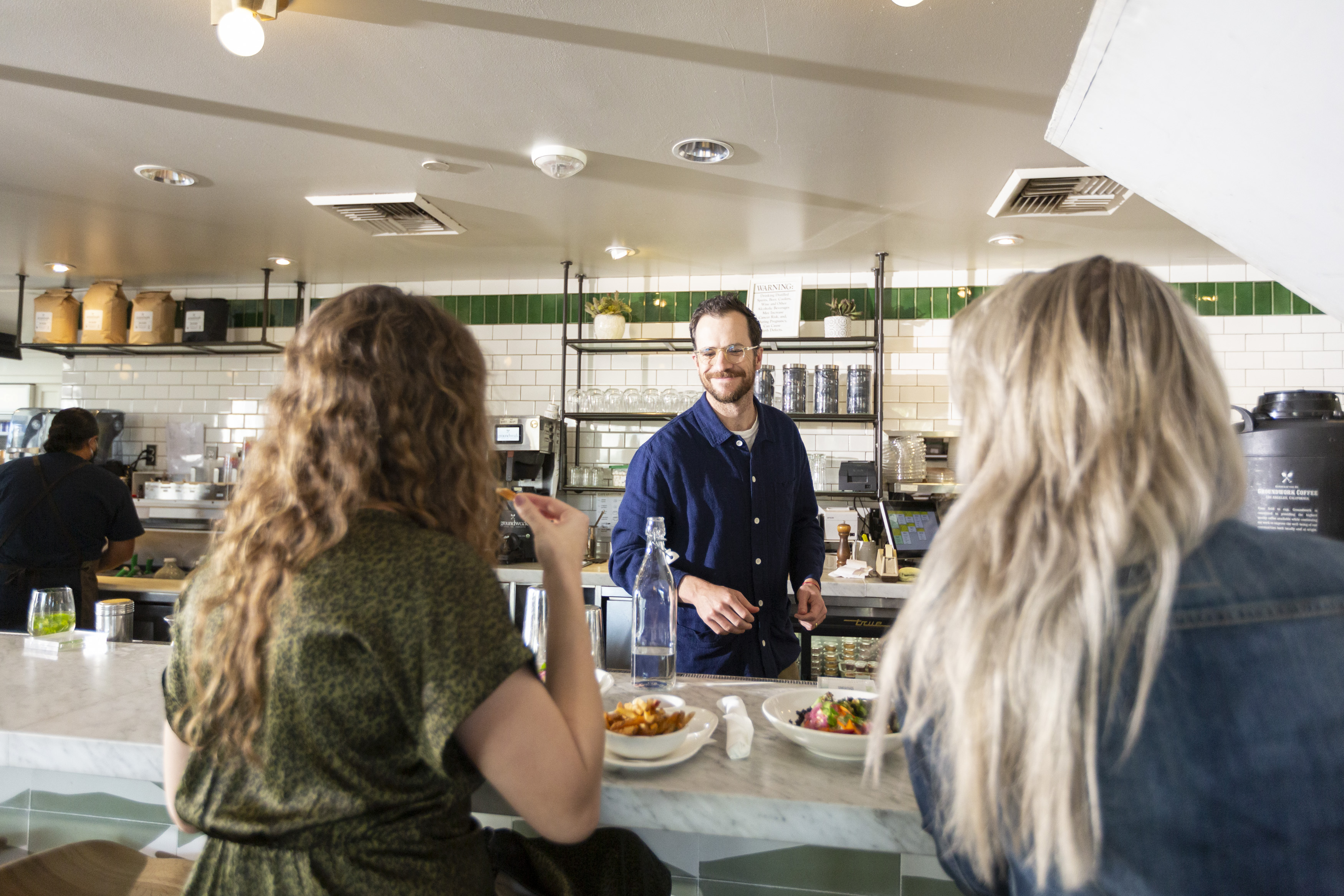 Café Gratitude
Cary's advice for getting started with the New Steps of Service?
"If you want, start with a certain section. Depending on the size of your restaurant, you can pilot it with these 20 tables… and see how customers respond to it," he said. "And then, just expand as you go."
To learn more about Café Gratitude and QR codes, check out Toast Video Courses.
RESOURCE
Restaurant Business Plan Template
No matter where you're at in your restaurant ownership journey, a business plan will be your north star. Organize your vision and ensure that nothing is overlooked with this free template.
DISCLAIMER: This information is provided for general informational purposes only, and publication does not constitute an endorsement. Toast does not warrant the accuracy or completeness of any information, text, graphics, links, or other items contained within this content. Toast does not guarantee you will achieve any specific results if you follow any advice herein. It may be advisable for you to consult with a professional such as a lawyer, accountant, or business advisor for advice specific to your situation.