DISCLAIMER: This content is provided for informational purposes only and is not intended as legal, accounting, tax, HR, or other professional advice. You are responsible for your own compliance with laws and regulations. You should contact your attorney or other relevant advisor for advice specific to your circumstances.
How to Build a Deli Website
Delis remain quintessential pieces of Americana even with locals and travelers using the internet to find the best eateries. To keep your deli competitive, building a restaurant website can strengthen your marketing strategy and help your business stay relevant.
A website does a lot more than just provide information about your deli to customers – it's an online extension of your brand. Websites are a vital digital destination, whether for online orders, customer inquiries, or wholesale inquiries. This all means that a website can expose your deli to new customers and other business opportunities. And, who doesn't like more business?
Goals for Your Deli's Website
Your website is the place for potential customers, near and far, to discover your deli. By setting clear goals for your website, you can set the foundation for website success.
Restaurant Website Checklist
This template will help you update and optimize your website, so guests can easily find and order from you.
Download
Why You Should Build a Deli Website
You've been building sandwiches all your life, but building a website? The technical and design knowledge required might feel out of your comfort zone.
Have no fear - in this tech-savvy world, it is now easier than ever to invest in a deli website without it becoming a burden on your time and energy. With this guide (and a little focus,) you can boost your deli's exposure by creating an online 'residence' for your deli. Your website will be the main touchpoint for customers to explore your menu, find your hours, and so much more. This means, with an accessible and attractive website, you can attract new customers to your deli without them having to walk past your front door.
To get your website started, you need to have a clear plan and vision. This guide will help take the guesswork and anxiety out of the planning process!
Deli Website Goals Checklist
As you read this guide, start considering the details you'd want on your deli's website. Keep in mind that the main goal of your website is to drive more people to your business. So, think carefully about the profit potential of every detail on your website.
How do you do this? Use the questions below to begin taking notes on your deli's website plan:
What do you want your deli's website to achieve?
Where will you host your deli's website?
What is the design of your deli's website?
How will your website fit into your marketing strategy?
When should you launch your deli's website?
Who is going to maintain your deli's website?
If you can't answer all of these questions yet, don't worry. We're diving into more details about each bullet point below.
Deli Website Content Strategy
You may be asking - what is a content strategy? First off, "content" refers to all the stuff that goes on your deli's website. Your content strategy is how you will present this information to customers through your website as well as social media pages.
When it comes to the content for your website, you'll most likely want to focus on communicating necessary info, like hours, menus, and specials. These details are the most important to your customers when deciding whether or not to visit your deli. Additionally, you should consider implementing a Search Engine Optimization (SEO) strategy, which will help guarantee that your content reaches customers on the web (we'll get into more detail about SEO strategy later in this guide.)

Pages and Content
There are a few standard pages for deli websites and some that are optional depending on your business model:
A homepage that attracts users and acts as a map for them to explore content.
An "About" page with hours, contact information, and important operations info.
Your deli's menus (PDF menus are increasingly popular, made easily accessible through a QR code scanner on a smartphone.)
Order forms for take-out/ delivery, or catering
Special or seasonal offerings
A blog
An online store
Deciding how to arrange your site pages and where to place your content is a crucial part of your content strategy. This is where the basics of User Experience design (UX design) come in handy. A smart UX design makes it easy for customers to explore your site and find important information they need. Lots of times, all of a deli's information is available on the landing page. It all depends on your UX design approach, something we will dive into more shortly.
You will also need to consider the mobile functionality of your deli's website. Now more than ever, people are using their smartphones to access web pages, more so than their computers. This means that your website should be very mobile compatible to attract the most prospective customers.

Voice and Messaging
Content strategy is also about channeling your deli's brand identity. Your content will build a persona for your business across all of your communication platforms. As you structure your content strategy for your website, think about your vision of your deli. You want that content to reflect that vision!
Start by thinking about the voice of your business. Is it more a welcoming deli owner or a designer deli owner? Does your branding appeal to your customers' emotions with chic and colorful design? Or is the design minimal with a major focus on quality and craft? Asking yourself these kinds of questions will help you identify the tone of your deli's content, ensuring that it is consistent and will resonate with potential customers.

Content Strategy Research
As your business expands, or if you're (re)building websites for a well-established company, you might invest in some content research. Content strategy is largely a creative process, but that creativity can be guided by data. The best content strategies are the result of research (such as focus groups and surveys) that reveal how to best target, manage, and distribute your content.
Powered by Froala Editor
Restaurant Marketing Plan
Create a marketing plan that'll drive repeat business with this customizable marketing playbook template and interactive calendar.
Download
Designing your Deli's Website

UX Research and Functionality
There is a variety of content out there. No matter the type of it is, the only way the content can be useful is if it's accessible. This is where UX design and UX research come into play.
Human-centered design is the model behind UX design – a design that makes sure that a website is as approachable as possible for every user.
When you design your website, don't think about how you (or your web designer) would navigate your site - think about how a user with little or no knowledge about your business would approach the site. Reframing your thought process like this will help you to design a site that is intuitive for the general consumer public.
A great example of a human-centered design element is access to online ordering systems. A smart design move would be to add a link to your online ordering platform on each page of your website. This way, customers don't have to search to make an order - they can start one anywhere on your site with just one click.

Color Scheme and Typography
Colors set the mood for your brand. Your website's color scheme should match your deli's, evoking the sensory experience a customer would have if they entered your deli. A good way to do this is by taking note of your deli's paint colors and trying to find digital colors that are a close match.
The font and size of text on your website are other design elements that deserve attention. It's always best to go for fonts and text sizes that are easy to read, especially on mobile devices. Typically, sans serif fonts – those without "flags" on the ends of letters – are easier to read digitally. Also, be sure that the text on digital menus is large enough to read on a smartphone, as users are more likely to access your menus via mobile devices.

Images
Images do a lot of the marketing legwork on websites. They provide a glimpse into your deli for potential customers. Above all, they make your website more attractive and boost performance on search engines when optimized.
When planning out images for your site, make sure to use a high-definition camera to snap photos of your deli and products, placing photos strategically on your website to capture visitors' attention. You can also consider hiring a professional photographer if you're not confident in your skills. No matter what, try to avoid opt stock images. These are generic and will not resonate with users like an original photo will.

Marketing With Your Juice Bar's Website
Your website is a marketing tool like any other. To make your website as effective as it can be, think critically about how you can bring the most traffic to your site. This is what will make all your website work worth it.
There are two ways your website acts as a marketing tool for your business. First, its existence on the internet means that customers can access information about your deli from anywhere. Secondly, your website can bring new visitors to your deli by appearing in relevant searches. For your website to perform both these functions, customers have to be able to find your website on the internet. This is where search engines and social media come into play.

SEO Strategy
Search engine optimization (SEO) is a set of practices that allow search engines to "read" your content. This increases the chance that search engines show your content to customers who search for it or search for things relevant to it. Therefore, SEO is an incredibly valuable tool for delis to expand its customer base, especially locally.
This comprehensive SEO for beginners guide from Search Engine Journal will teach you about keyword research, on-page SEO, and technical SEO to ensure your website's success.

Social Media Strategy
The best websites make their social media links easy to find, encouraging users to explore your deli's other mediums of content. Conversely, social media platforms also present an opportunity to drive more traffic to your website. You can post exciting photos or videos with relevant website links in the caption, inclining users to visit your site to discover more.
Consider consistently adding a link to your website in your posts on Facebook, Twitter, or Instagram. Users won't always click through, but the accessibility these links grant will increase the chance that a new user will visit your site, explore it, and, hopefully, become a new customer!

Hosting and Publishing Your Deli's Website
A web "host" is the physical space where your website's information lives on the internet. While, in theory, you could host your website, it is much more reliable and secure to use a hosting service like GoDaddy or Bluehost. These services allow you to purchase a domain, which is essentially the online address for your website. Ideally, this will be your deli's name, as long as the domain name isn't taken already. What is convenient is that web builders will usually let you buy a domain name and connect you to hosts as part of their services.

Choosing a Domain
Selecting a domain can be tricky. Many .com addresses are no longer available and it can be risky to choose a newer domain, such as .online or .live for example. Those domains generally see less traffic. If you can't get the name of your deli, try adding the initials of your city or state. For example, if your deli is called 'Felix's Deli' and is located in San Francisco, you can search for the domain FelixsDeliSF.com.

Web Builder Platforms
Web builder platforms are services that simplify the website design process. Choosing the right web builder is important - each web builder has its benefits, but you need to find the one that offers the full range of services you need for your website. Some web-building companies deliver full-service website solutions - from design to publication – while others will require more legwork. It all depends on what works best for you.
Powered by Froala Editor
---
Read this next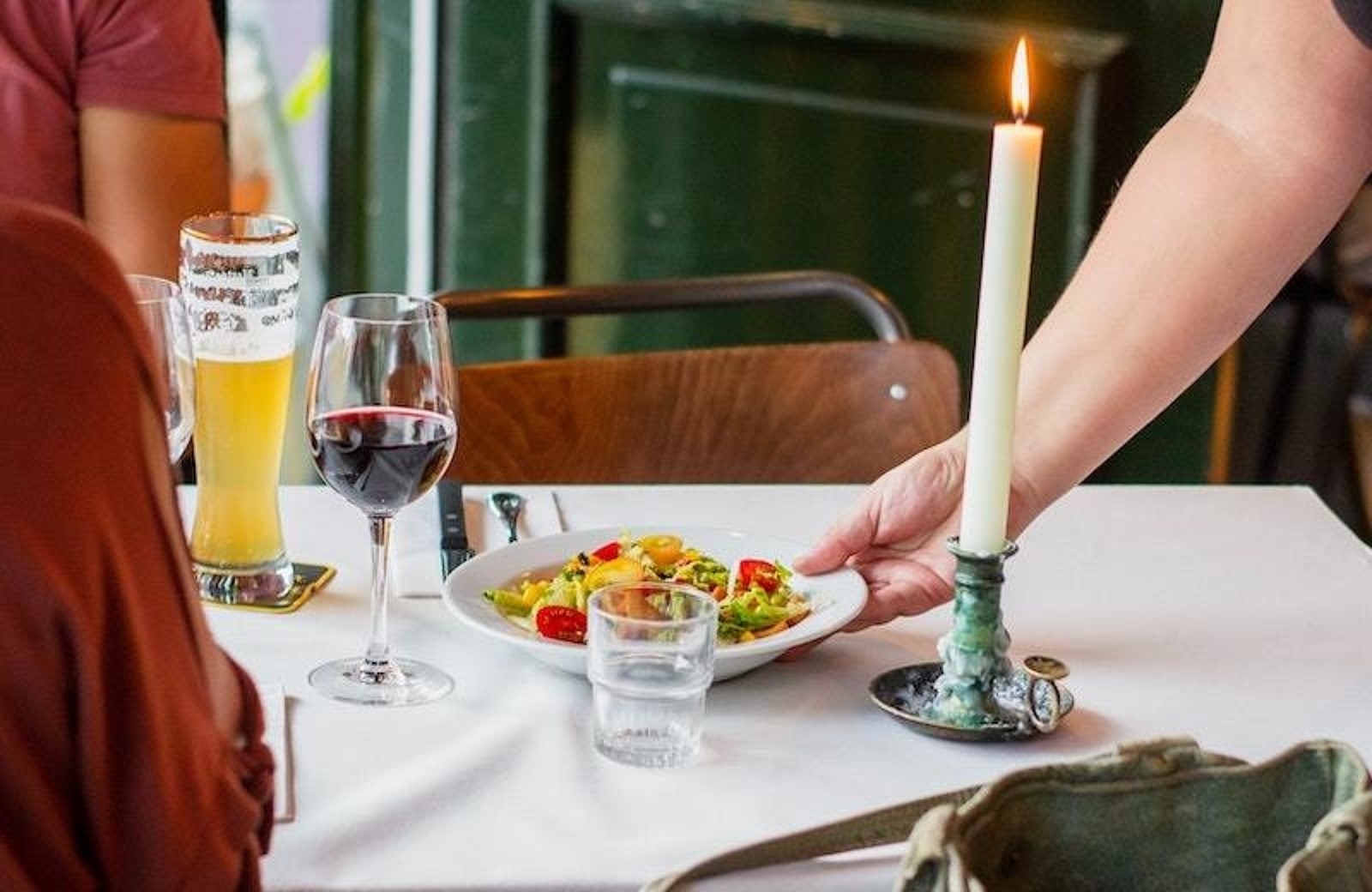 How to Do Email Marketing for Restaurants
Creating an email marketing strategy for your restaurant can help you build lifelong relationships with your diners. Here's how to use email for restaurants.
11 Best Deli Website Examples:
As you concoct more delicious sandwich ideas, don't forget to think about how you're going to get people to come and enjoy your clever creations. A website will help put your business on the online map, bringing more sandwich-loving folks through your deli's doors.
Related Deli Resources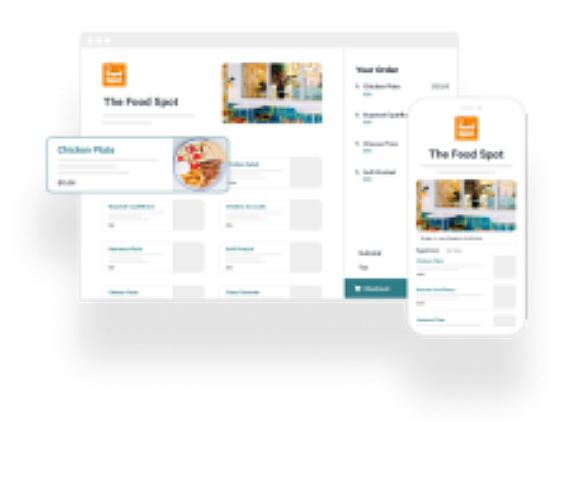 Learn how a better online ordering system can help you grow your restaurant.
Read now