DISCLAIMER: This content is provided for informational purposes only and is not intended as legal, accounting, tax, HR, or other professional advice. You are responsible for your own compliance with laws and regulations. You should contact your attorney or other relevant advisor for advice specific to your circumstances.
Cost to Open a Bakery
Bakeries are the go-to place to get a treat in many neighborhoods, and they can also serve as the supplier for all of the local shops that surround them. Iggy's Bread is a beloved local bakery in Cambridge, MA that is used by local businesses and sandwich shops all around the Boston area. You'll hear folks around the MIT and Harvard campuses taking a bite out of a sandwich and asking, "Is this Iggy's bread?" It's that good, and well-known.
So, how did Iggy's become such a staple in the Boston area? They have delicious bread, they operate their business sustainably, and they have invested in social media and community-building efforts.
Bakeries are evolving from traditional bread and pastry shops to specialized shops that offer beautiful, couture cakes, cupcakes, and sweets from different cultures, like Korean bakeries, Brazilian bakeries, and Italian bakeries to name a few.
If you have always wanted to open your own shop, you're probably wondering, How much does it cost to open a bakery?
In this guide, we'll review restaurant startup costs to open a bakery and what you can expect to pay for ongoing business operations. We'll provide a restaurant cost calculator and templates to create a custom bakery business plan that leads up to opening day.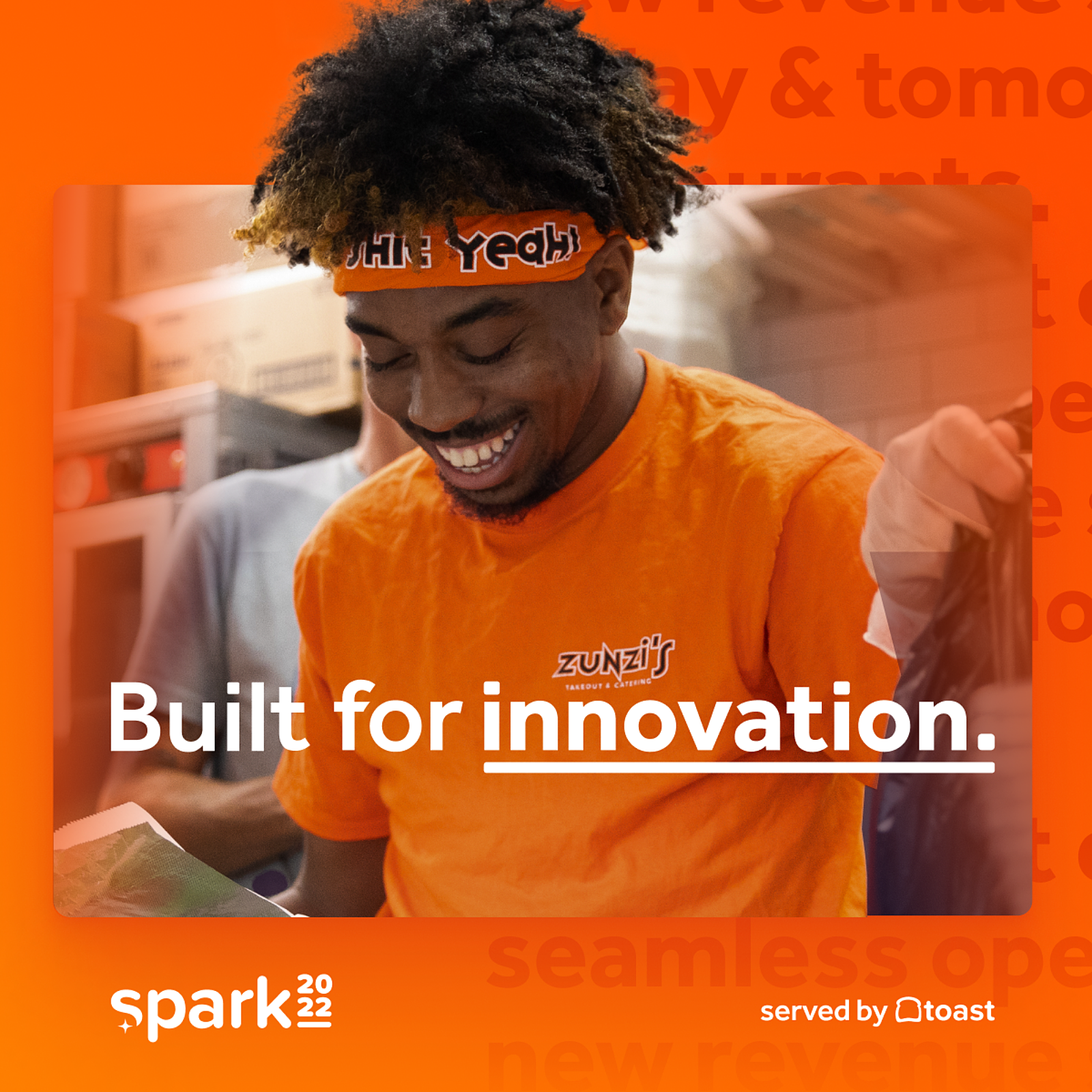 Spark: Served by Toast
Learn how Toast is building better experiences for restaurants, guests, and staff at Spark, an innovation event for restaurant people.
Average Industry-Wide Restaurant Startup Costs
Across the restaurant industry, restaurant startup costs are, on average, $100,000 - $2M. This varies depending on location, existing assets, renovation requirements, whether you're opening a franchise bakery, and the size of your restaurant.
Average Cost to Open a Bakery
The average startup cost to open a bakery is between $10,000 and $50,000. This is lower than the average cost of opening a restaurant, largely due to the reduced need for employees, seating, and inventory for most bakery businesses.
Startup costs to open bakeries depend on location, size, number of employees, whether or not you'll offer seating, and what your food selection will look like. Some bakeries offer full menus while others only serve baked goods and have limited hours.
Another low-cost way to open a bakery is opening a bakery food truck, which reduces the need for permanent real-estate and a full staff of employees.
The Cost of Opening a Bakery by Square Foot
Whether you rent/lease, buy, or construct your bakery will dictate the price per square foot, along with regional differences in commercial real estate prices. The average cost per square foot for commercial space that can be used for restaurants is $180, and renting comes in around $160 per square foot.
Constructing a new bakery costs around $300-400 per square foot and also varies depending on where you are located, not only regionally but where the building is — urban real estate is typically more expensive, and the suburbs are less.
Budget between $100 and $800 per square foot when opening a new restaurant. This includes restaurant equipment, materials, existing setup, and more. The more square footage, the more you'll need to budget, and if you're on the east or west coasts of the U.S, plan for the higher end of the range.
With a general idea of the average cost to open a bakery and the price per square foot ranges, you can use our restaurant opening calculator to estimate the costs for your new shop.
Use these startup cost estimates in your bakery business plan.
---
Read this next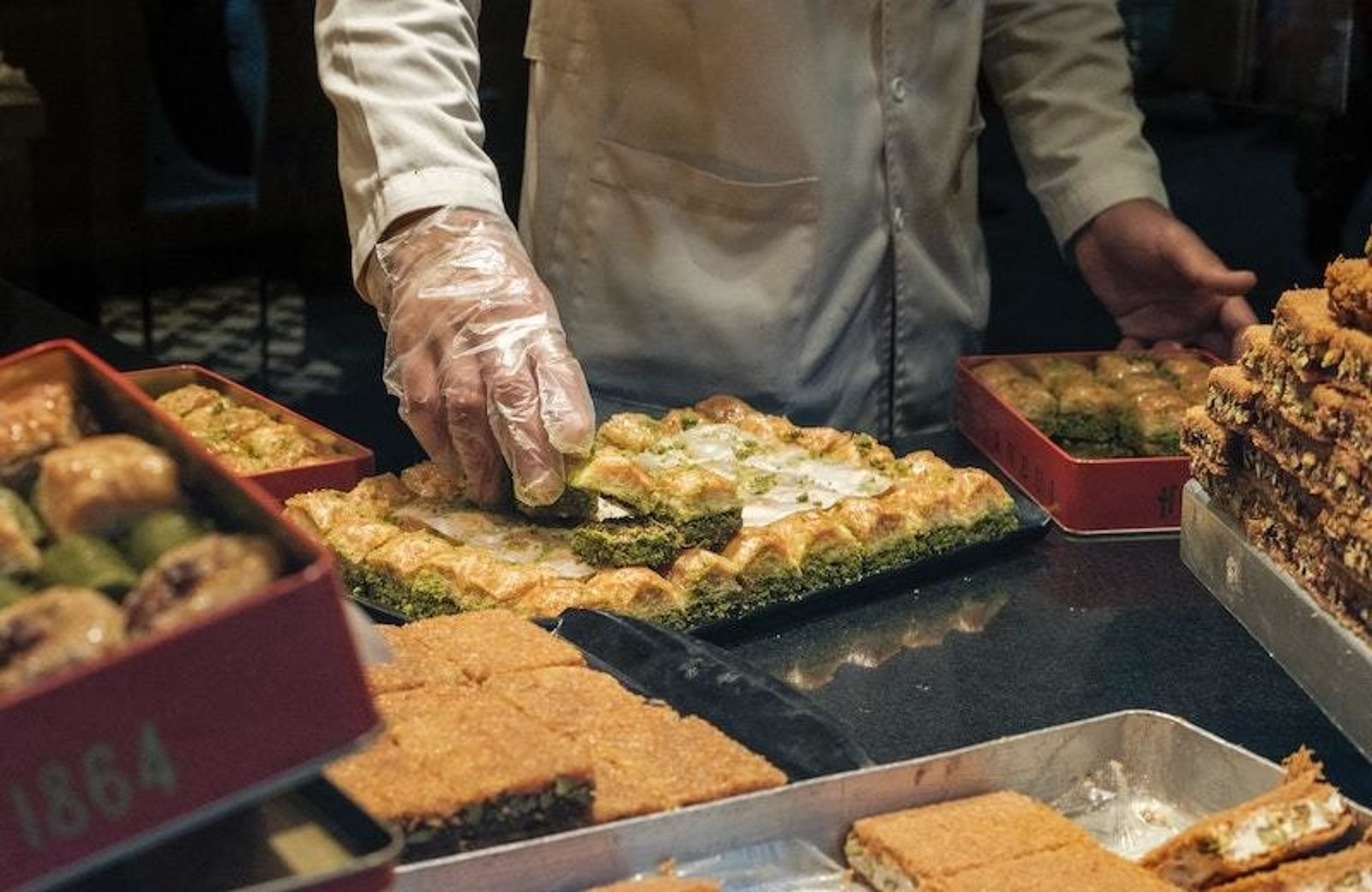 How to Write a Bakery Business Plan
From ancient recipes for bread loaves to complex cupcakes or pastries from around the world, bakeries occupy a solid corner of the restaurant market – start your bakery business plan with this template.
Bakery Business Plan Template
Use this free bakery business plan template to easily create a great business plan that organizes your vision and helps you start, grow, or raise funding for your bakery.
Get free download
Restaurant Startup Costs for a New Bakery
When planning your restaurant startup costs for your bakery business, keep in mind that there are restaurant capital and grant programs available, so it's not like you need the below amounts ready in cash on day 1.
Think about what you'll need to pay for up front, what you can finance, and how you'll pay for all the restaurant startup costs. Restaurants have tight margins, so starting with a strong restaurant layout and business plan will set your shop up for success.
Here are some of the top restaurant startup costs for bakeries and operational expenses to plan for.
Bakery Startup Expense Breakdown
Use this bakery startup cost checklist to help you plan your restaurant budget and determine how much financing you'll need to open your shop.
1. Utilities
Restaurant utilities for buildings that are less than 4,000 square feet like electricity, gas, internet service, and water can cost around $1,000-$2,000 per month for bakeries, and often need to be operated during the pre-opening preparation phase.
2. Location
Where your bakery is located will help guide estimates for real estate costs. You can shop around for available locations for your new business solo or enlist the help of a commercial real estate agent. Look for areas with high foot traffic, or set up a ghost kitchen prep location in a less expensive area.
To find restaurant real estate for your new bakery, consider if you want to rent or lease, buy, or build. A former bakery or café is ideal and may include furniture and bakery equipment at a reduced cost.
3. Interior Design + Furniture
When designing your restaurant brand and interior design for your bakery, infuse your personality into the theme. An important design element for bakeries to factor into the budget is your display cabinet. You can also build a large window into the kitchen and bakery to show customers the behind-the-scenes operations.
Questions to ask during when budgeting for bakery design include:
Will you have seating and furniture?

What will your lighting look like?

Do you need custom built-ins or display cases for baked goods? Any storage for bread, pastries, cakes, cupcakes, or wedding cakes?

Will your bakery have a theme?

What decor will you need?

Do you need new signage?
Miscellaneous interior elements can include a sound system or ticket system for customers waiting in line.
Bakery design ideas to save on design costs include chalkboard walls, resale or consignment furniture, or repurposing existing furniture and signage. Think about how your baked goods can serve as visual decoration, too — or create fake cakes that stay on display!
---
Read this next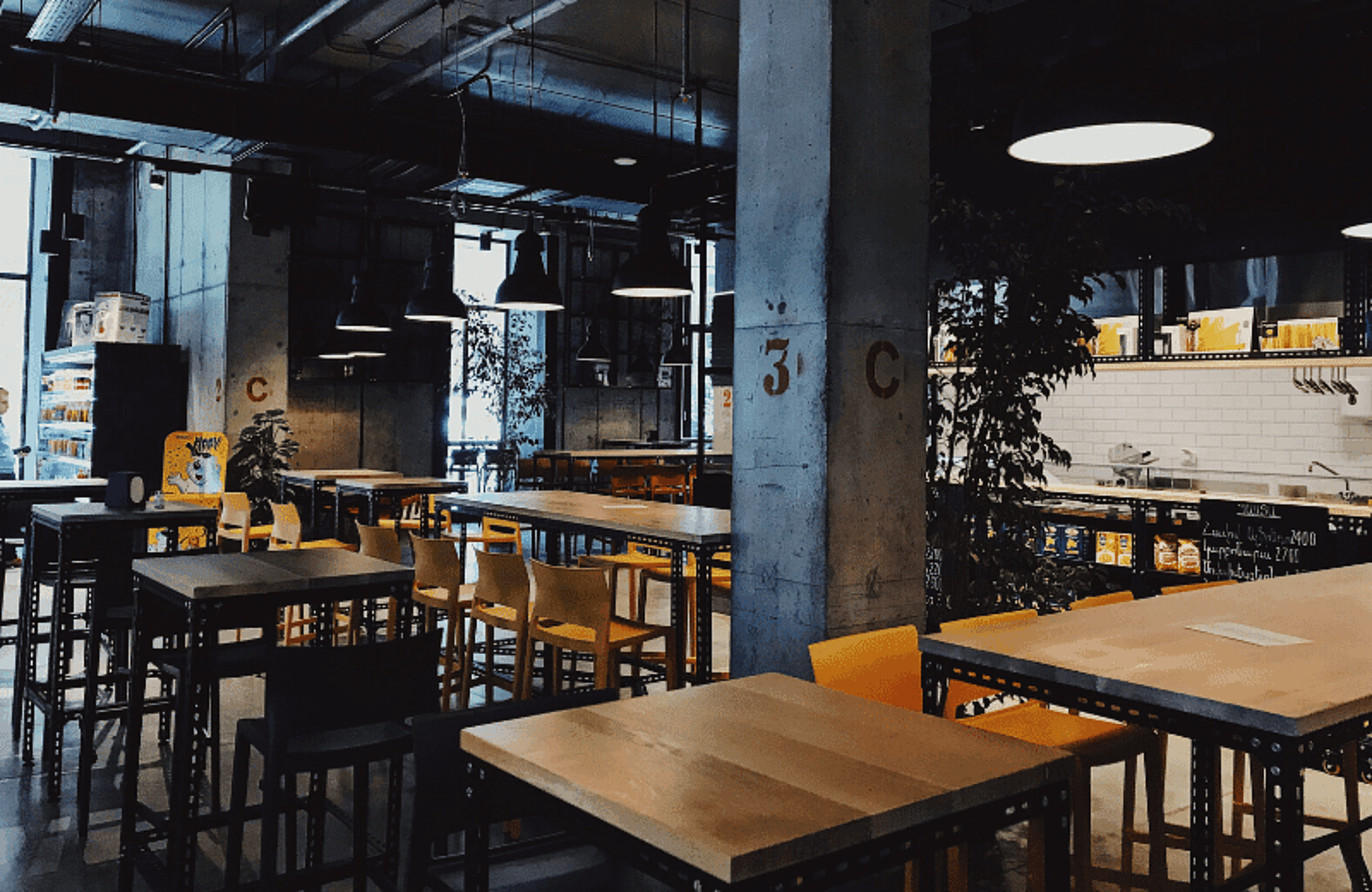 How to Design a Restaurant Floor Plan, Layout and Blueprint
Check out these restaurant floor plan examples and learn all about how layout contributes to making a restaurant as efficient and profitable as possible.
4. Bakery Equipment
Bakery equipment is an investment that costs more up front and will last a long time. The initial costs for bakery equipment and cookware are around $20,000 for a standard bakery, and almost double for commercial bakeries.
Bakery equipment needs include mixers, ovens, bakeware, sheet pan racks, refrigerators, freezers, a fryer for doughnuts, and a dough proofer.
---
Read this next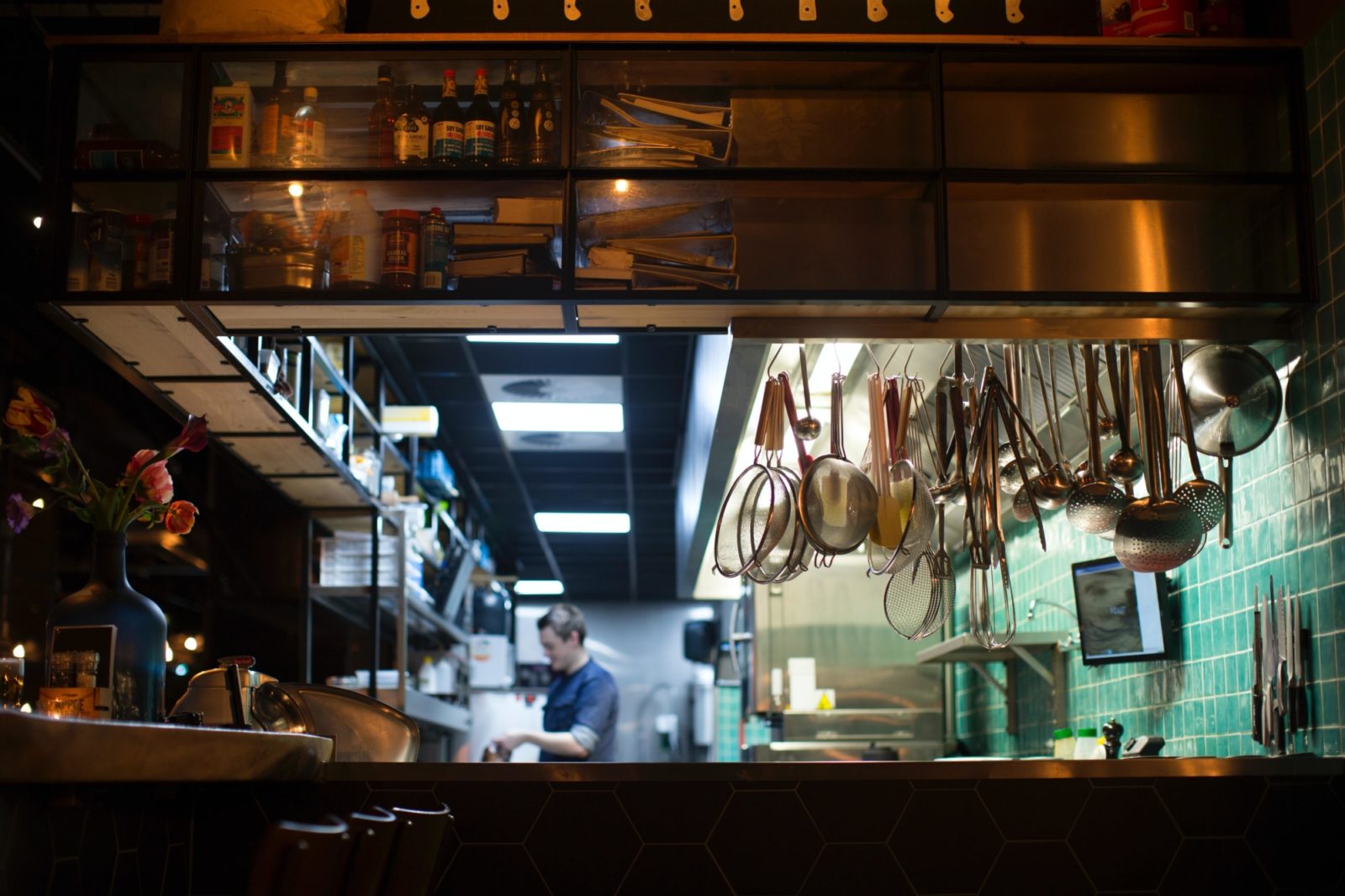 Essential Restaurant Kitchen Equipment: The Ultimate Checklist
Do you have the essential restaurant kitchen equipment and supplies you need? Check off this list to make sure your restaurant kitchen is all set.
5. Pre-Opening Expenses
Leading up to your restaurant grand opening, you'll need to arrange for the costs to set up the bakery, train staff, and purchase inventory. Inventory should cover food, supplies, and plates, utensils, boxes, string, branded items like stickers, and any uniforms or merchandise.
Pre-opening restaurant startup expenses can total $20K-$120K depending on the size and offerings of your bakery business.
6. Marketing, Branding, and Merchandise
Restaurant marketing and advertising budgets can range from virtually zero (if you are tech and marketing savvy or have a family member or friend who is), to hundreds of thousands of dollars on a full brand, marketing campaign, PR agency, and advertising. For bakery franchises, parent companies often provide free advertising, but local marketing efforts can pay off in the form of loyal customers.
Potential marketing costs for new bakeries include:
Public relations (PR) services

Branded merchandise

Social media marketing

Digital advertisements

A website and brand identity

Email marketing
Restaurant marketing costs should be between 3-6% of your bakery's sales. The best promotion is a happy person enjoying your treats, so use branded containers and give out stickers or business cards. Then, share happy customers' posts using restaurant social media marketing to grow brand awareness.
Guide to Restaurant Social Media Marketing
Learn how to optimize your social media presence to showcase your brand, tell your story, attract new customers, and engage with your audience.
Get free download
7. Restaurant Startup Capital and Ongoing Emergency Funds
The startup costs for a bakery restaurant are, on average, between $10,000 - $50,000. Great Harvest Bread Company estimates their franchisees need to keep $20,000 on hand at any given time for emergency funds, and their startup costs are estimated at closer to $200,000 - $600,000. This includes advertising, organizational costs, rent, equipment, and more and supports a robust bakery operation.
Read our Complete Guide to Restaurant Financing and Loans to learn more about the many financing options available to restaurant operators.
---
Read this next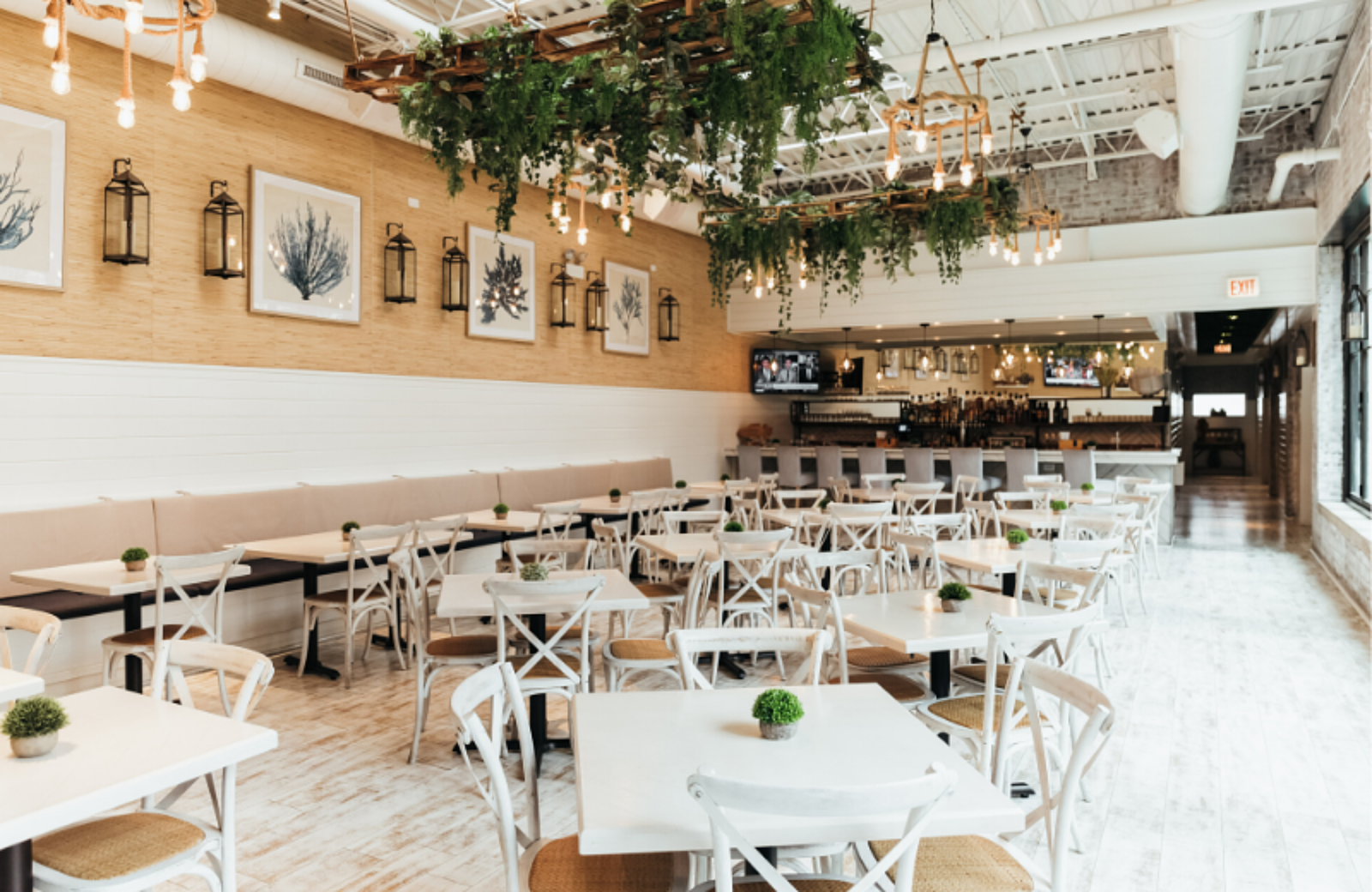 The Complete Guide to Restaurant Financing and Loans
Whether you're opening a new restaurant, expanding your concept, or renovating within your existing four-walls, you're going to need capital to make it all happen.
8. Exterior Design and Outdoor Space
Bakeries can thrive as community gathering spaces or storefronts that supply other businesses. With the intention of attracting passersby, investing in an attractive storefront can pay off, especially when combined with the delicious smells coming from your bakery in the morning.
Outdoor patio seating can provide an inviting atmosphere for morning coffee drinkers and pastry lovers, locals, or tourists, depending on the location of your bakery.
Budget $1,000 - $40,000 for updating your outdoor area, including signage, decorations, lighting, landscaping, and seating.
9. Organizational and Development Costs
To open your bakery, you'll need to pay for local restaurant licenses and permits, or risk paying fees or fines. As a bakery, you may need food seller permits, or a food truck license if you'll be operating a mobile bakery. These are location-specific and may have wait lists if they are only available in a limited quantity, so google "[your state] bakery licenses and permits" to find out the details about your region's requirements.
Organizational and development costs come in around $2,500-$200,000 for restaurants and can vary depending on the size and location of your bakery business.
10. Professional Services
On the same token as organizational and development costs, experienced industry professionals can help to ensure that all your Ts are crossed and Is are dotted, and that your books are squeaky clean for audit season.
Professionals who serve the restaurant industry include lawyers, consultants, architects, designers, accountants, bookkeepers, marketing agencies, and PR firms.

Consultants or agencies typically offer their services hourly and range by years of experience or skill level. Sage estimates that restaurants may need up to $50K in professional service fees when opening a new business.
11. Technology
Without an up-to-date web presence, your bakery might not be found online. Beyond that, customers want to be able to order from your restaurant online, join a customer loyalty program, and quickly pay with a credit card.
Toast has an easy-to-use POS for bakeries with a variety of plans for different sized operations. The Toast POS includes the option to use handheld devices and syncs the front of house with the back of house to get orders out faster.
Cafe and Bakery POS Comparison Tool
A free, customizable Cafe and Bakery POS Comparison Tool to research and compare point of sale systems in one Excel spreadsheet or editable PDF.
Get free download
12. Food Cost
Profitable bakeries can expect to pay 28-35% of total sales on their food costs, using a month's worth of food and beverage costs to calculate the amount. Account for supply chain issues and potential delays by stocking up your inventory as much as possible. Seek out local vendors and food suppliers, and use menu design strategies to highlight seasonal or featured items.
13. Staffing + Management
Restaurant labor costs account for approximately 30% of a bakery's revenue. And hiring and retraining employees can be a challenge, so finding and keeping the right people on board is key to a successful restaurant operation.
Before the grand opening, lean on contractors and industry experts to offload some of the restaurant strategy and set up systems in the best way possible. Then, hire an experienced restaurant manager, bakers, dough makers, pastry chefs, bakery assistants, and any roles specific to your bakery.
To find restaurant industry candidates, try industry-specific job sites like Culinary Agents, or local facebook groups.
14. Franchise Fees
Opening a bakery franchise can be profitable, but most require a significant initial investment. Here are some of the franchise fees and initial investment costs for opening popular bakery franchises:
Panera Bread: $100,000 franchise fee, $942,000-$1M initial investment cost

Great Harvest Bread Company: $35,000 franchise fee, $200,000-$500,000+ initial investment cost

Bruegger's Bagels: $30,000 franchise fee, $300,000-$600,000 initial investment cost
What's the next step for opening your dream bakery?
If you've perfected your sourdough loaf or grown a cake decorating business from your home and are ready to expand, take the next step towards opening a bakery business. Now that you know how much it costs to open a bakery, you can create a winning strategy and plan that can turn your passion or idea into a lucrative business.
Related Bakery Resources
Restaurant Opening Calculator
This calculator lays out some of the fundamental financial costs of opening a restaurant, so you can start planning and bring your dream restaurant to life.
Get free download