This post was last updated on Jun 24, 2020.
DISCLAIMER: This content is provided for informational purposes only and is not intended as legal, accounting, tax, HR, or other professional advice. You are responsible for your own compliance with laws and regulations. You should contact your attorney or other relevant advisor for advice specific to your circumstances.
If you've cracked open an issue of Bon Appetit recently or scrolled through your Instagram feed, odds are you've seen everyone from top-tier chefs to your old friend from middle school boasting about the latest dish they've created with the help of (yet another) nerdy kitchen device - the sous vide tool.
But what exactly does sous vide mean – particularly for a restaurant owner?
What is a sous vide cooker?
The latest crop of sous vide tools – from the Electrolux-owned Anova to the approachable Nomiku to the sleek and minimalist Joule by ChefSteps – are offering restaurant-quality equipment at an approachable price point to home cooks around the world.
The makers of these devices promise everything from textural perfection to unending creative menu possibilities.
These devices' roots are in the restaurant world, and they're arguably more important to restaurant success than ever before.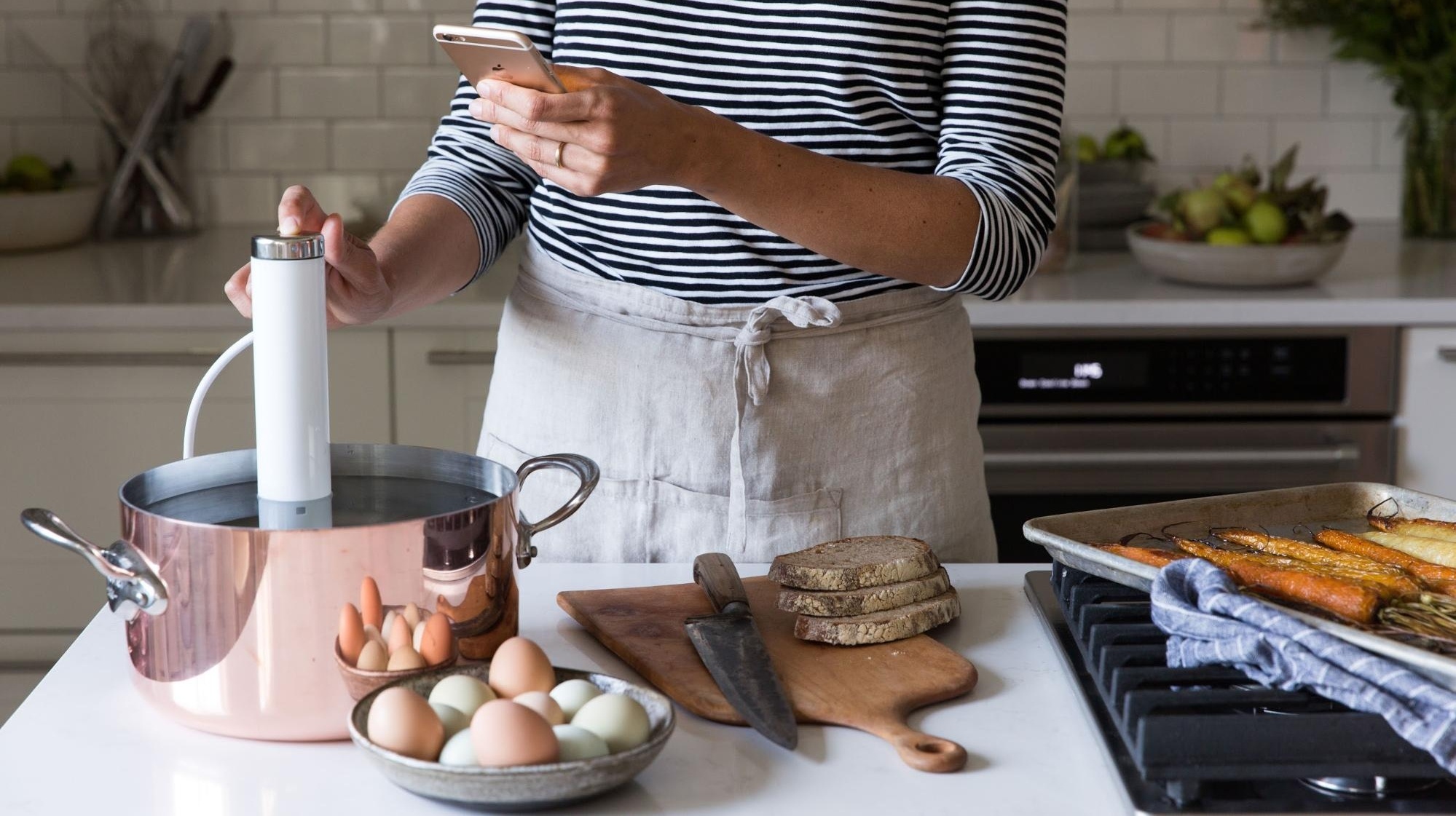 Cooking sous vide in the home kitchen has gotten even simpler thanks to companies like Joule. | Credit: Joule by ChefSteps
In this article, we'll do a deep dive into how and what chefs are cooking sous vide in restaurant kitchens all across the country and why your restaurant may want to be the next to adopt this innovative technique.
What is sous vide?
Sous vide directly translates to "under vacuum," referring to the technique of sealing food an airtight plastic bag and then cooking it in temperature-controlled water bath.
The technique first emerged in the world of fine dining kitchens in the 1970s after its initial development in the NASA laboratory as an astronaut food preparation technique.
Restaurant chefs have geeked out for decades over the highly precise temperature control they can get from this method, which can unlock the perfect texture and flavor from proteins and vegetables alike.
During the rush of service, kitchen managers are laser-focused on delivering the perfectly-seared piece of meat on precisely the right schedule. By pre-cooking say, a pork chop, sous vide, line cooks can drastically reduce hands-on prep time by simply pulling the chop from the packaging to sear and serve as the order comes in.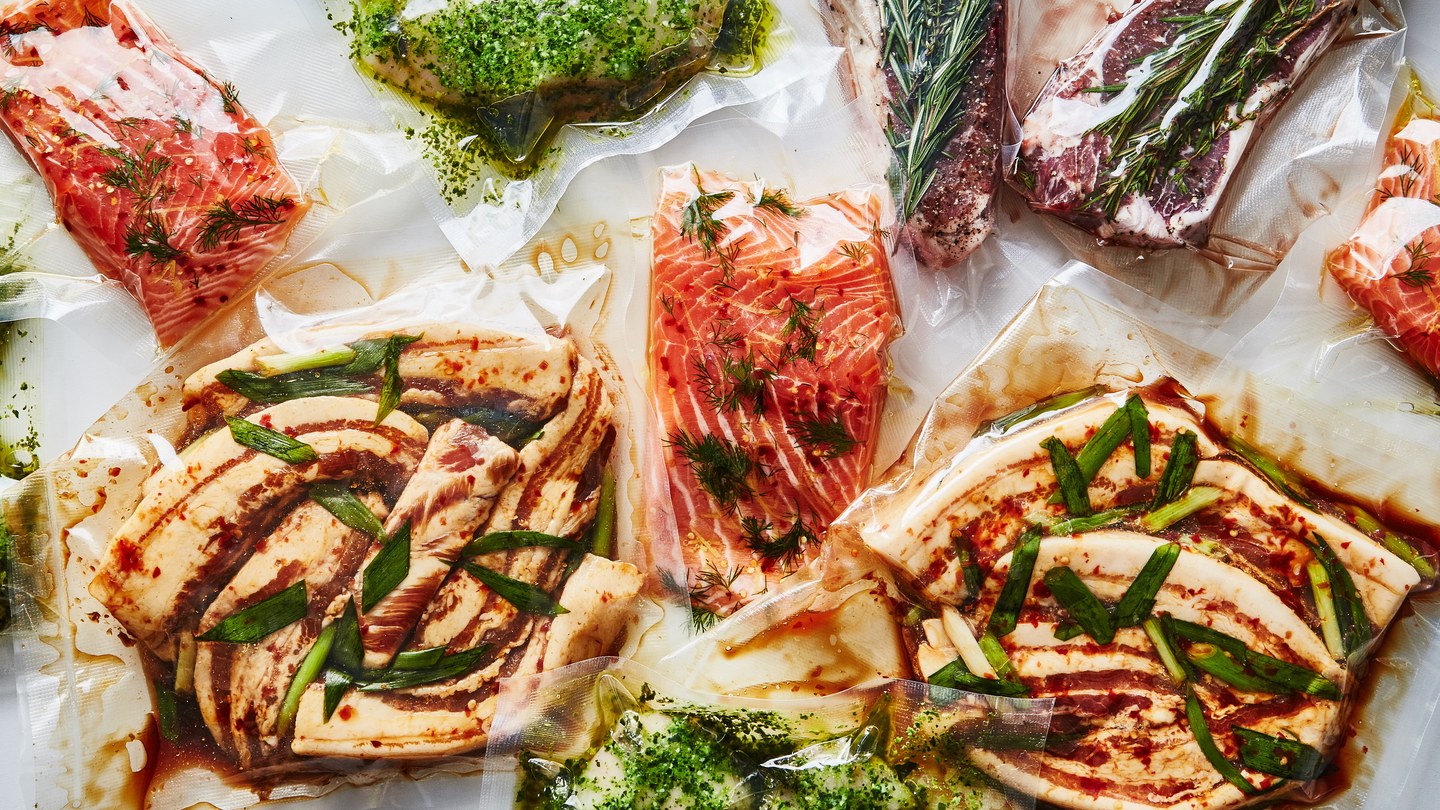 Credit: Alex Lau for Bon Appetit
The most ardent devotees of sous videhave called it the "most important technological advance in the kitchen since the microwave." And though the technique does have some detractors, the market for commercial-grade sous vide machines is projected to rise 5.65% between 2018 and 2022.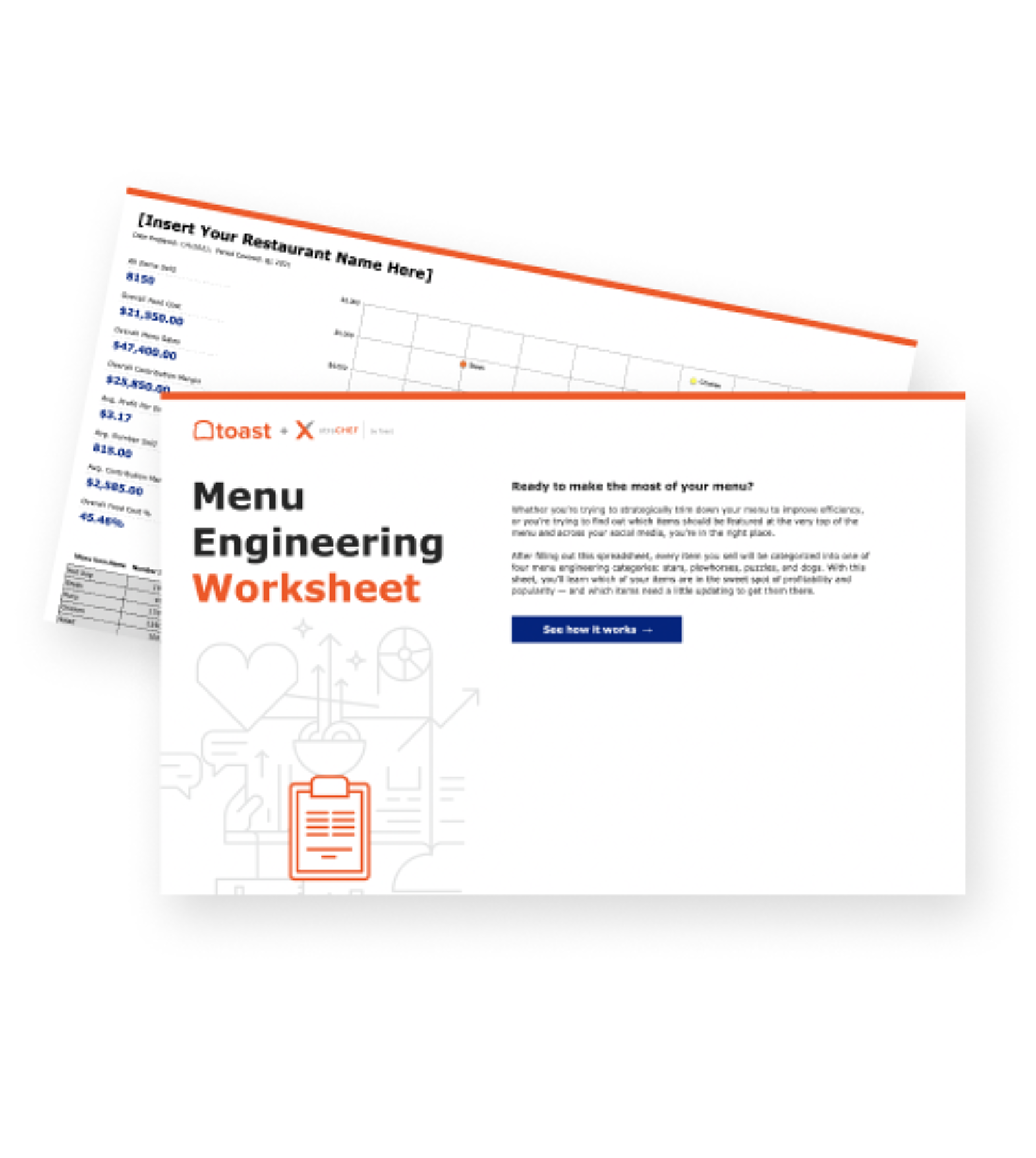 Menu Engineering Worksheet
Use this menu engineering worksheet, complete with intricate menu engineering formulas, to determine areas of strength and weakness in your restaurant's menu.
Download
How can cooking sous vide impact a restaurant's success?
1) Better Taste
Many chefs have leaned on the sous vide methods to transform the texture of tough, low-cost cuts of protein (think: oxtail) into finished products with silky textures reminiscent of premium-priced cuts.
By cooking "low and slow," chefs are rewarded with dishes that have lower food costs without worrying about sacrificing flavor or quality. And with individual proteins pre-portioned into the sous vide plastic bags, line cooks are less likely to waste product throughout service.
2) Quicker, Safer Food Prep
Sous vide methods also eliminate much of the active prep time required by line cooks. After several hours left cooking unattended at a low temperature, proteins only need a quick finish on the grill before being plated; this frees up more members of the kitchen team to focus on other tasks.
An added bonus: Water baths of the same temperature can be leveraged for multiple dishes, maximizing the efficiency of kitchen staff.
3) Efficiency Through Technology
Some sous vide products offer wifi functionality, which allows chefs to experience the ultimate in labor efficiency: working remotely.
"With an app, you could be on your way to the kitchen and turn on the machine remotely so that the water was hot enough to drop in your proteins as soon as you walked in the door," says Patrick Wong, former head of marketing at Nomiku.
Examples of Sous Vide in Restaurants
Many esteemed fine dining chefs were quick to see the revolutionary potential of incorporating sous vide into their restaurant kitchens. Let's take a look at what's made their decision to incorporate sous vide techniques and technology so successful (and delectable).
1) Thomas Keller's Per Se and The French Laundry
Over two decades ago, Thomas Keller introduced sous vide technology to the kitchens of his three-Michelin-star restaurants, The French Laundry and Per Se. You'll see his team regularly using their sous vide devices in their pursuit of culinary perfection.
At fellow three-Michelin-star restaurant (and Toast customer) Coi in San Francisco, chef Daniel Patterson praises sous vide for allowing him to serve a duck breast dish in which, "the proteins have denatured but are soft" before receiving a final sear to get a perfectly crisp skin.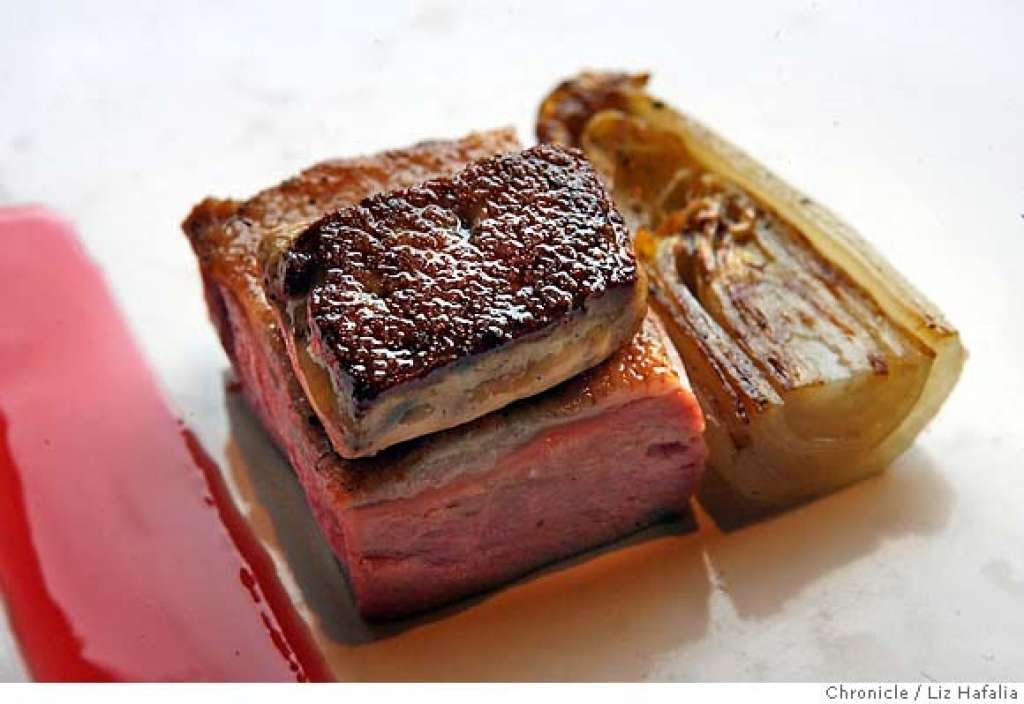 Credit: Liz Halifa for San Francisco Chronicle, 2007
2) Kenji Lopez Alt's Wursthall
Restaurateurs and chefs are taking sous vide beyond it's typical functionality by using the technique for preparations beyond just the protein for an entrée. Resident food nerd Kenji Lopez Alt, Food Lab author and chef at Wursthall in San Mateo, can be found sous vide-ing just about anything he can get his hands on, from bacon to tempering chocolate.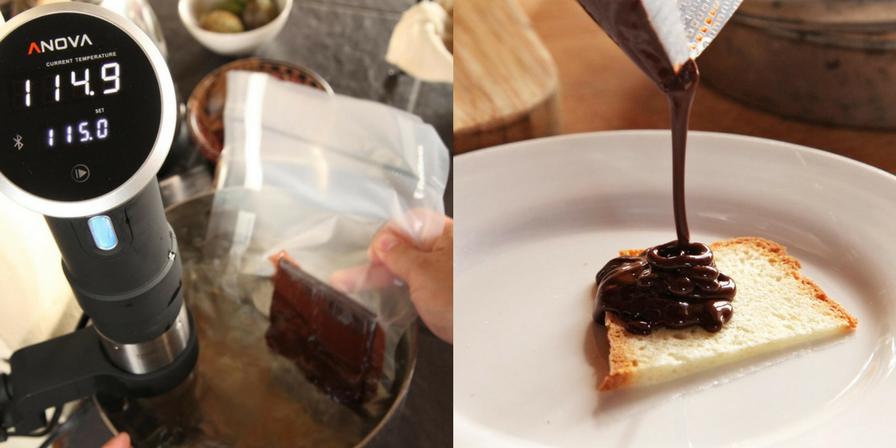 Credit: Kenji Lopez Alt for Serious Eats
3) Kenny Arbuckle's Cassia
Kenny Arbuckle, the bar manager at Cassia in Santa Monica, has leaned on the technique to efficiently infuse spirits and liquids for his top-notch cocktail program. His "Hop Sea Negroni" features Cocchi Americano infused sous vide with hops, which are then strained and added to a mezcal-oyster infusion.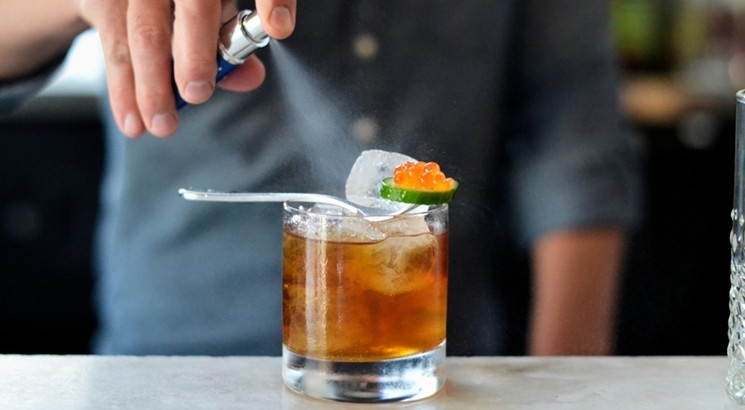 Credit: Natalie B. Compton for LA Weekly
Sous Vide Meets Fast Casual
Sous vide isn't confined solely to the realm of fine dining. Recently, several big names in the fast casual space have announced they're using sous vide techniques and technology in their kitchens – and it's not always for menu creativity purposes.
1) Chipotle Mexican Grill
In the wake of several E. coli and Norovirus outbreaks, Chipotle announced in 2016 the introduction of sous vide preparations for its steaks as part of new food safety measures. The centralization of food prep and the use of sous vide devices provides added assurance that meats are held at the precise temperature dictated by food safety regulations.
Since then, it appears their beans, which incorporate a sauté of onions, garlic, cumin, chipotle chili, and other herbs are being prepared sous vide.
2) Starbucks
Even coffee giant Starbucks has launched menu items prepared with the help of sous vide cooking techniques.
According to their 2017 press release announcing the arrival of Sous Vide Egg Bites, Starbucks tested several cooking methods during their search for a high-protein breakfast item that wouldn't feature bread. They landed on sous vide for their egg bites because, "it makes eggs velvety and creamy – almost like you're eating something indulgent, but you're not," said Starbucks brand manager Eveline Chao-Rivera.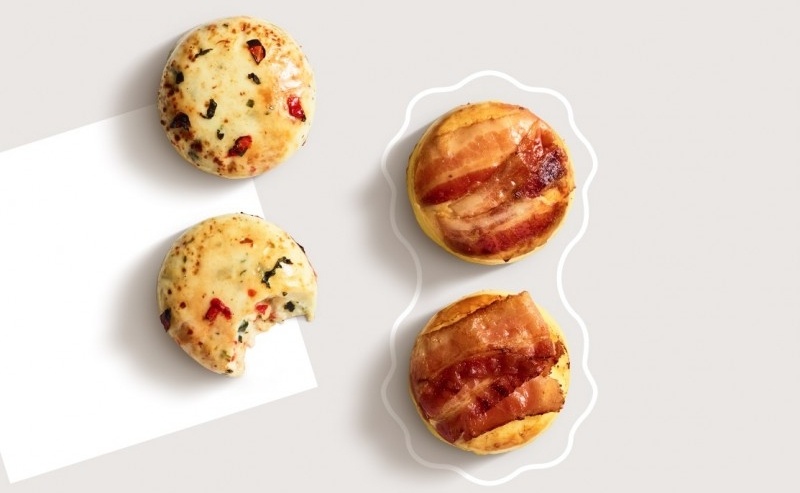 Credit: Starbucks
It's even rumored that the sous vide method inspired the ChickenShack Sandwich at Shake Shack.
It's clear restaurant chefs are choosing sous vide as a preferred technique in recipe development for its creative potential. However, as Starbucks and Chipotle show us, there are noticeable operational benefits to deploying this technique in restaurant kitchens.
So what's next?
Whether you choose to invest in sous vide devices, or adapt another up-and-coming trend to fit your restaurant, make sure you're keeping track of your success with Toast's Menu Engineering Guide.