Where To Eat In New York City
For a weekend of amazing restaurants and bars in New York City, check out these top trendy spots.
Where to eat in New York City?
Trendy spots to eat at in New York City include:
Balvanera

Shoo Shoo Nolita

Rubirosa

Cafe Wha?

Ess-A-Bagel

Jungle Bird

With more than 27,000 restaurants in New York, planning a trip to the city can be overwhelming. From pizzerias & Chinatown to American fusion restaurants & delis – New York City has every type of cuisine you could ever want. In fact, the city is filled with some of the best restaurants in the world. So when planning a weekend in Manhattan, how do you decide where to go?
In this article, we'll explore some of the trendiest NYC hotspots for you to visit on your next trip. To make it easier for you, these recommendations are all relatively close together, with one restaurant in Midtown and the rest in lower Manhattan.
Ready? Let's discover some of NYC's best.
What restaurants are trendy in NYC right now?
New York City's dining scene is filled with some of the coolest restaurant concepts in the world. While popular tourist spots near Time Square have their allure, exploring Lower Manhattan's hidden gems reveals a more authentic side of NYC's culinary landscape. Embracing the diversity of the city's dining scene is essential. Venture into the vibrant neighborhoods of East Village, Lower East Side, and SoHo for fantastic dining experiences.
The list of the top NYC spots to visit this weekend
There's an endless amount of NYC restaurants to choose from but you can't go wrong with these top 6 restaurants and bars. Here are our top recommendations for a weekend in Manhattan.
Looking to kick off your weekend with bottomless drinks and brunch? Check out Balvanera, located in the Lower East Side (LES) of Manhattan. This Argentinian restaurant features the cuisine and spirit of Buenos Aires. Their small, beautiful dining room is made up of windows and white brick- the perfect atmosphere for weekend brunch. Join them on Mondays for BYOB, nightly for dinner, and on weekends for bottomless brunch. Balvanera's bottomless brunch features your choice of mimosa or red sangria for $30 with the purchase of a brunch plate. It's a great deal and an awesome location to start your day in.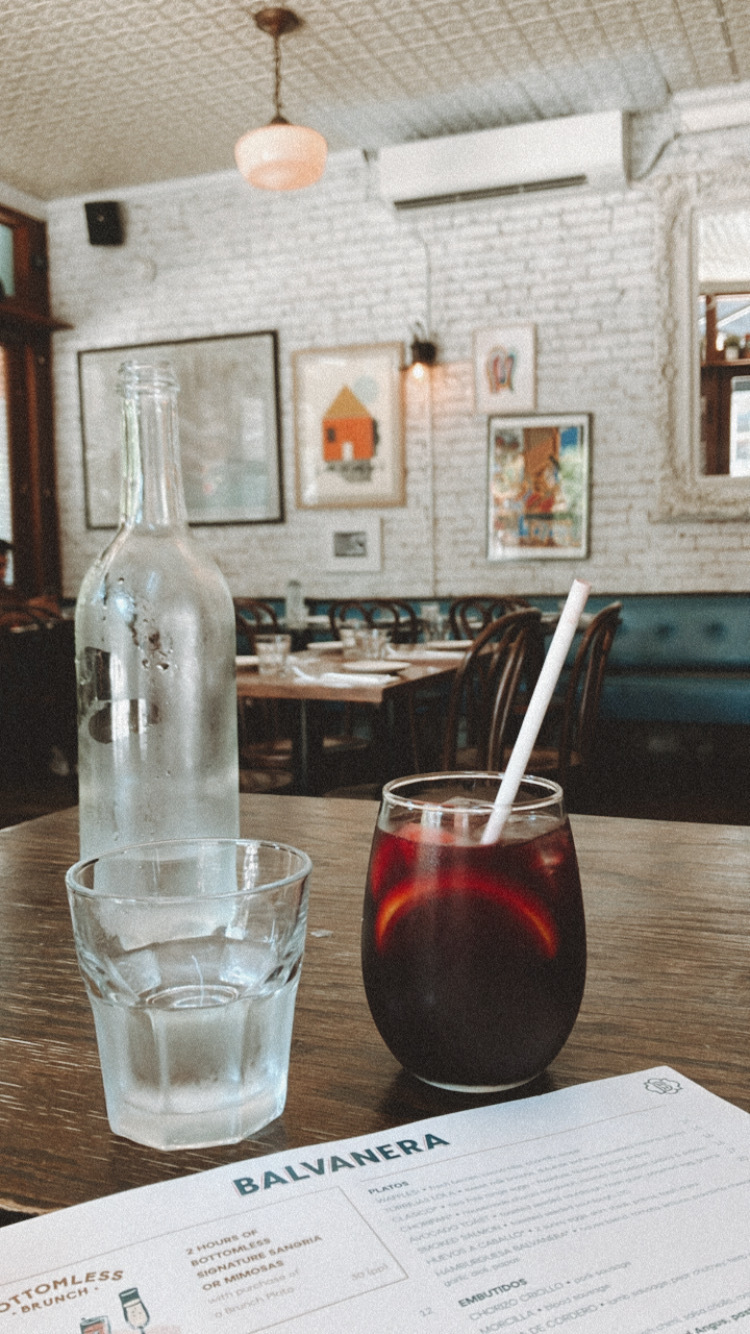 After brunch, walk around LES and eventually make your way over to Nolita, near SoHo. At Shoo Shoo Nolita you can sit at their beautiful, white marble bar and sip on a shoo shoo cocktail (vodka, St. Germain, lemon, and your choice of flavor). Enjoy an appetizer off their contemporary Mediterranean menu, such as hummus or fish balls. This restaurant is just as beautiful as it is tasty – with hints of sage green and gold all around. We 10/10 recommend the shoo shoo cocktail with strawberry and their spicy margarita!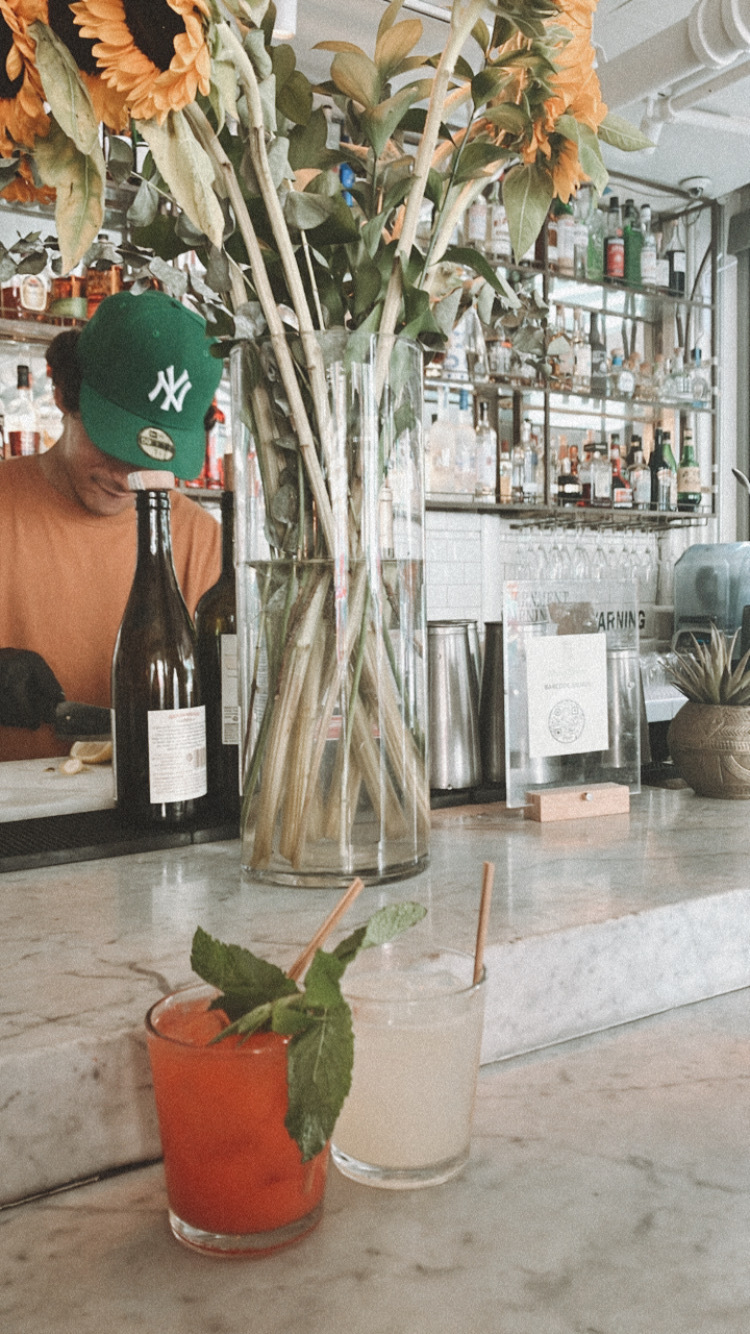 Looking for the perfect SoHo restaurant for an Italian dinner? Because you certainly should be! Check out Rubirosa for a delicious dinner and a lively, loud ambiance. This restaurant has fantastic, quick service and kind staff. Fun fact – Harry Styles even likes to dine here!
Rubirosa also has an amazing wine list, and we recommend the meatballs as an appetizer. Although, they are best known for their "Tie-Dye Pizza", a thin-crust pie with vodka, tomato sauce, pesto, and fresh mozzarella. Lastly, you must end with their rainbow cookie ice cream – it might change your life.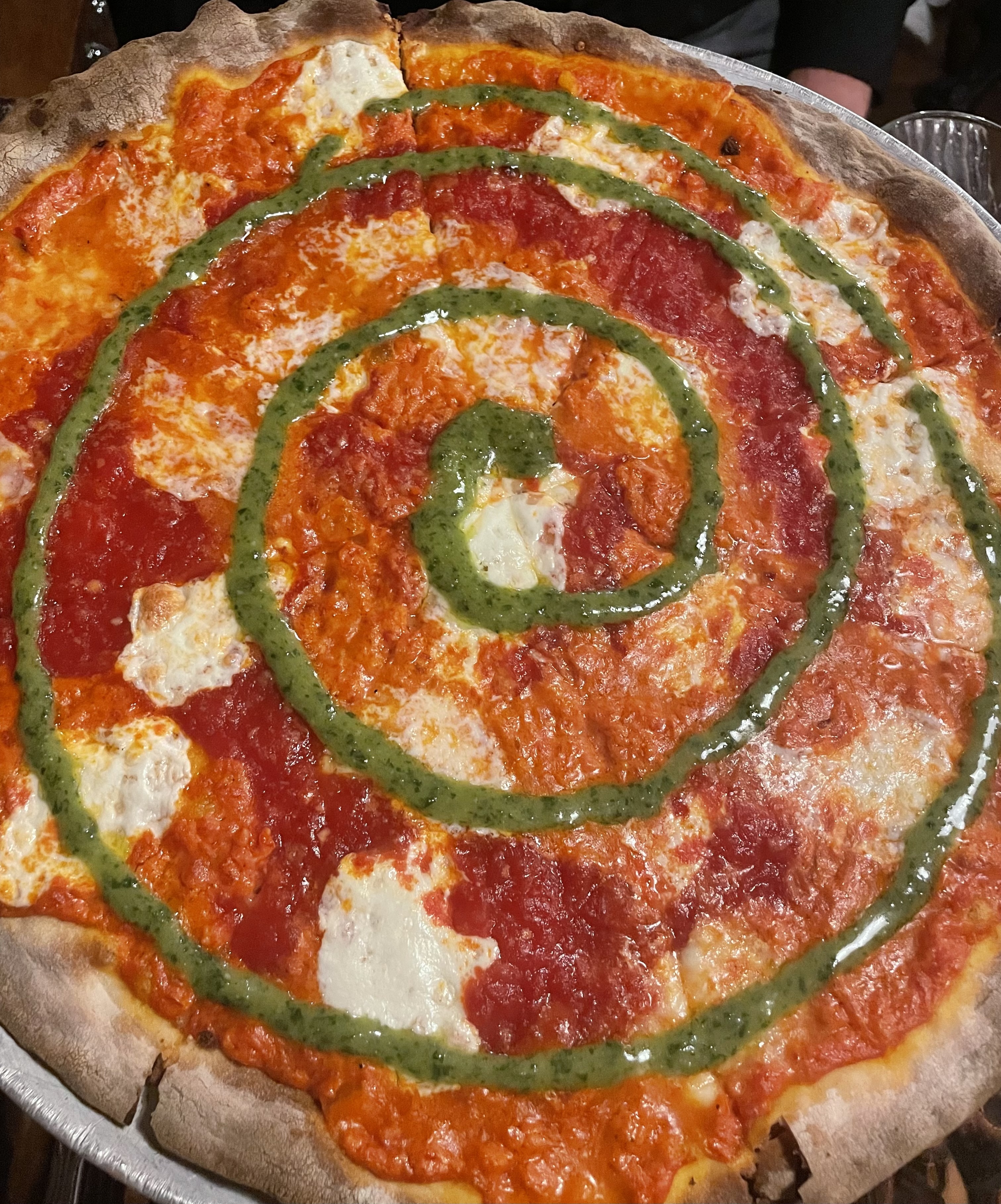 Next, head over to the West Village for live music at Cafe Wha? Wait – cafe what? Cafe Wha? is an iconic live music bar located in Greenwich Village. Some iconic musicians who have played here are Bob Dylan, Jimi Hendrix, and Bruce Springsteen! Come here after dinner for top-notch live music and drinks. Make sure to buy tickets online beforehand because you won't want to miss out on their incredible shows. You walk in and head downstairs to your reserved table to watch their incredible house band. There's a 2-drink minimum, but that's no problem as the drinks here are fantastic! Before you know it you'll be out of your seat dancing to the incredible vocals on display at Cafe Wha?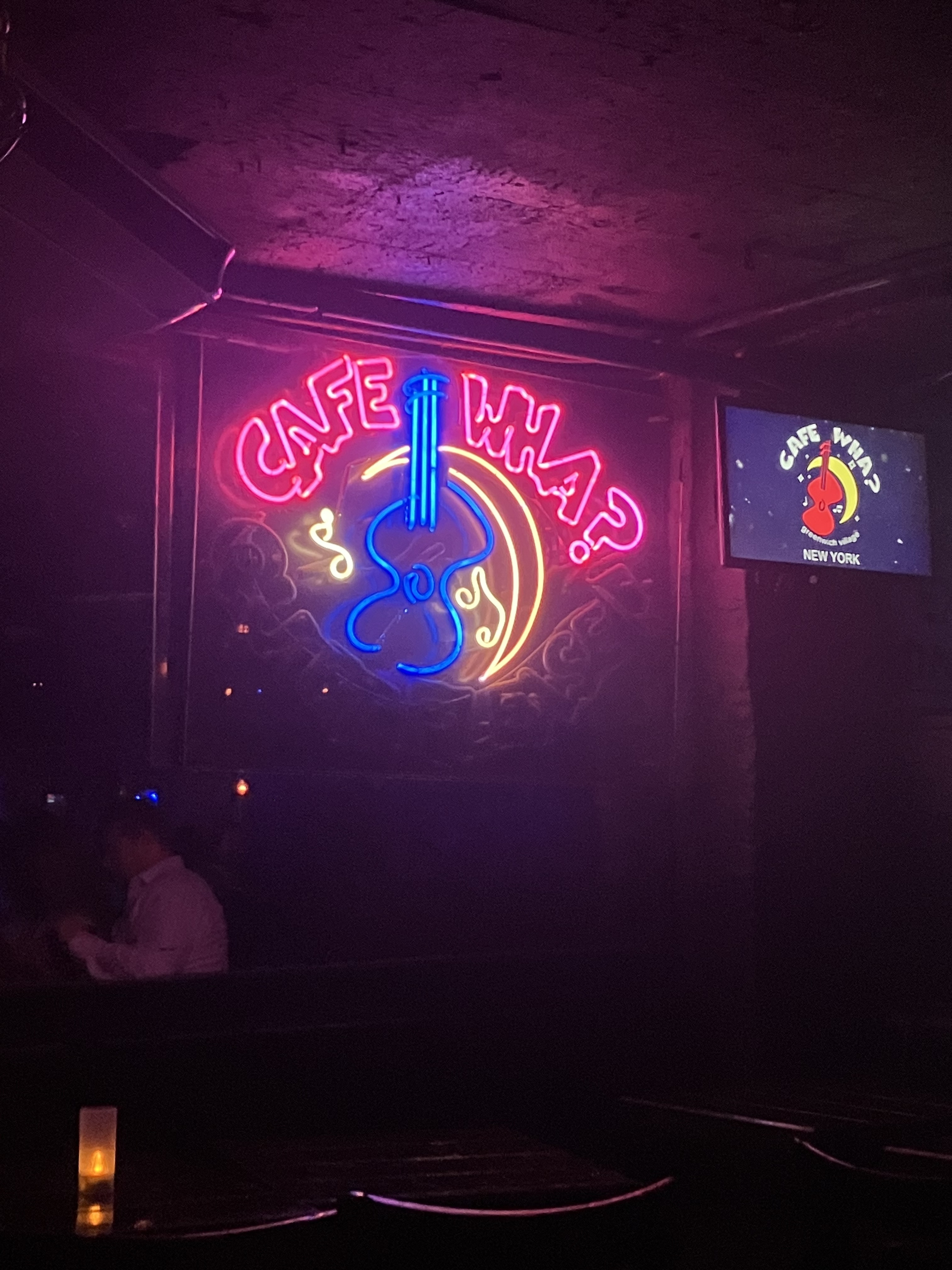 The morning after a big night like we planned for you above, you'll need an NYC bagel. Please, do yourself a favor and go to Ess-A-Bagel in Midtown. They have 2 locations to choose from but be prepared to wait in line because everyone craves these. The bagels are so big, soft, and delicious that you only need one sandwich. With a display case of 30 different cream cheese spreads and lots of toppings, they'll have something for you here. We highly recommend you order the Hangry Eggs sandwich on an onion bagel with jalapeño cream cheese for takeout! Come on now, Ess-A-Bagel!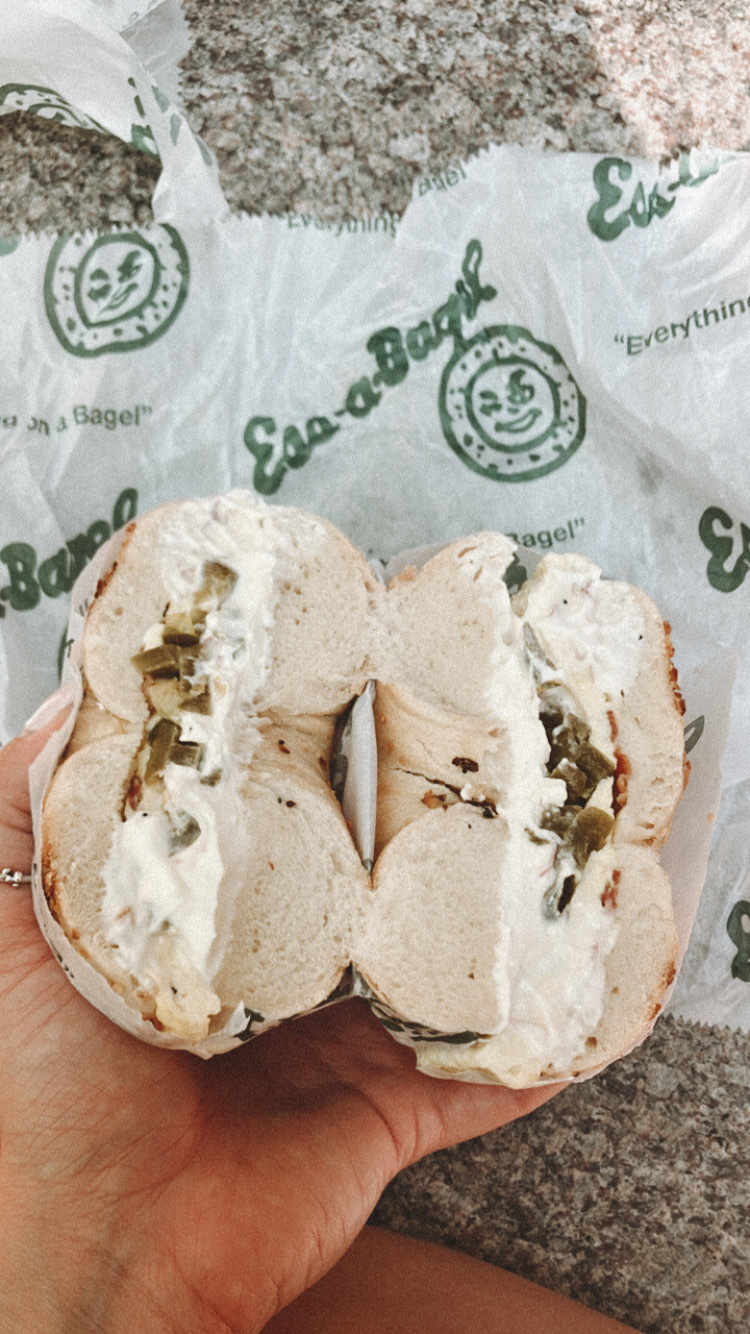 The last bar we're recommending is Jungle Bird, located in Chelsea. Jungle Bird has a cool concept with emerald green velvet chairs and brown leather booths. If you're hungry we recommend their Pork Belly Bao Buns, Crispy Spring Rolls, and other small plates. They also offer a late-night menu until 1:00 AM that features Chicken & Lemongrass Dumplings. For drinks, they have fun specialty cocktails but we enjoyed their João Pato orange wine. If it's your first time in the city and you're looking for a friendly bartender and a good vibe, Jungle Bird is for you!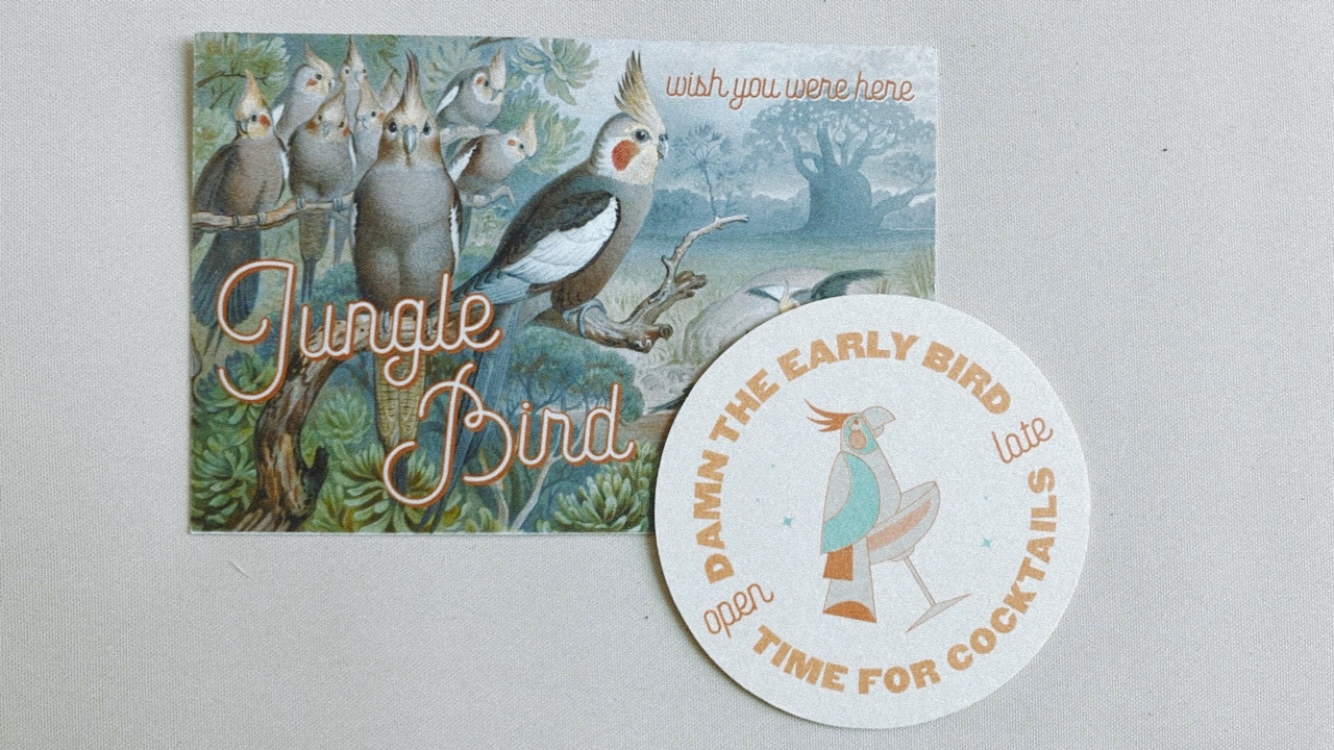 From new restaurants to classics
This compiled list has newer restaurants and some classic bars. Enjoy these eateries and venture out to new spots you've never tried. New York City has so much to offer, it's essential to try different cuisines and concepts here.
There you have it, the perfect weekend of restaurants and bars in the Big Apple. And, all of these restaurant businesses use Toast POS so they can best increase revenue, streamline operations, and delight guests. Make sure to check them out!
DISCLAIMER: This information is provided for general informational purposes only, and publication does not constitute an endorsement. Toast does not warrant the accuracy or completeness of any information, text, graphics, links, or other items contained within this content. Toast does not guarantee you will achieve any specific results if you follow any advice herein. It may be advisable for you to consult with a professional such as a lawyer, accountant, or business advisor for advice specific to your situation.