DISCLAIMER: This content is provided for informational purposes only and is not intended as legal, accounting, tax, HR, or other professional advice. You are responsible for your own compliance with laws and regulations. You should contact your attorney or other relevant advisor for advice specific to your circumstances.
What is a quick-service restaurant?
A quick-service restaurant is exactly what it sounds like: a restaurant aiming to provide food and service quickly and efficiently. Quick service restaurant, also known as QSR, is the restaurant industry term for this specific segment of restaurants.
A quick-service restaurant could be a fast-food restaurant or a fast-casual restaurant – there's significant overlap in the definitions, though some say that fast-casual belongs in a different category (and not within the quick-service restaurant definition), with slightly slower service than a traditional quick-service restaurant. Typically, quick-service restaurants offer food at a lower price point, with little or no table service, and a casual atmosphere.
Top 20 quick-service restaurants
Here are the top 20 quick-service restaurants in the United States, according to QSR Magazine's 2021 QSR 50 Report:
McDonald's

Starbucks

Chick-fil-A

Taco Bell

Wendy's

Burger King

Dunkin'

Subway

Domino's

Chipotle

Sonic

Panera

Pizza Hut

KFC

Popeye's Louisiana Chicken

Arby's

Little Caesars

Dairy Queen

Panda Express

Jack in the Box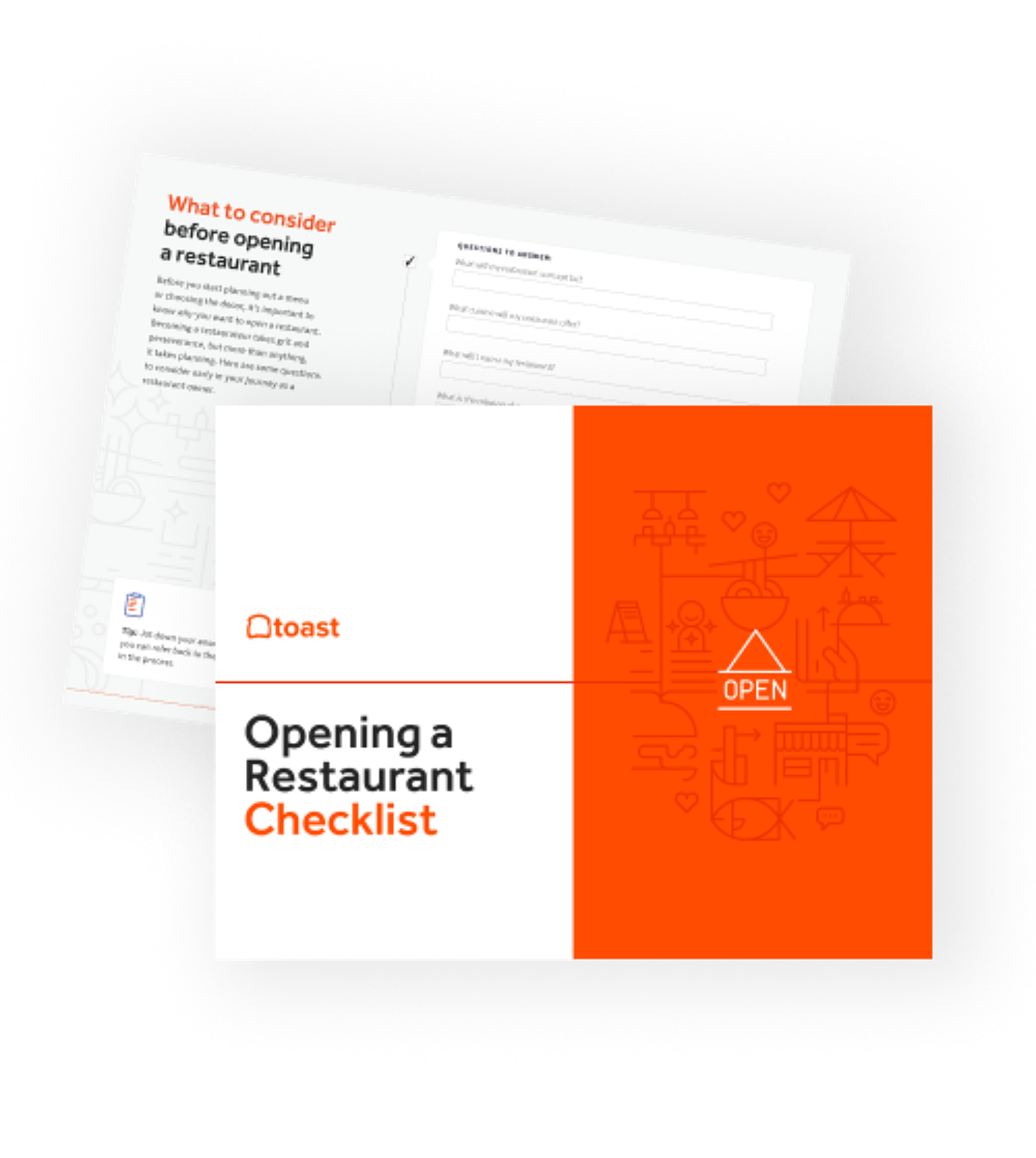 Opening a Restaurant Checklist
So many things go into opening a restaurant. Use this free PDF checklist to set your new restaurant up for success.
Download
How to open a quick-service restaurant
While all of the top 20 QSR restaurants are massive chains, not every quick-service restaurant has to be — and in reality, most are not. If you're looking to open up your own quick-service restaurant, here is what you need to know.
1. Create a business plan
The first step to starting any business is creating a business plan. A restaurant business plan is a blueprint for your entire project and it explains in detail how you will finance, operate, market, staff, and run your business once you're open.
Here, you'll talk about your company overview (what kind of quick-service restaurant are you?), your operations (who are your suppliers? What is your staffing and specific service model?), your technology (will you use kiosks or are you fully counter service? What quick service restaurant POS system are you going to use?) and even more detail that will help you get everything going (what differentiates you from your competitors? What quick service restaurant trends are you capitalizing on?).
Get started on your quick-service restaurant business plan here. And be sure to check all the boxes on our opening a restaurant checklist.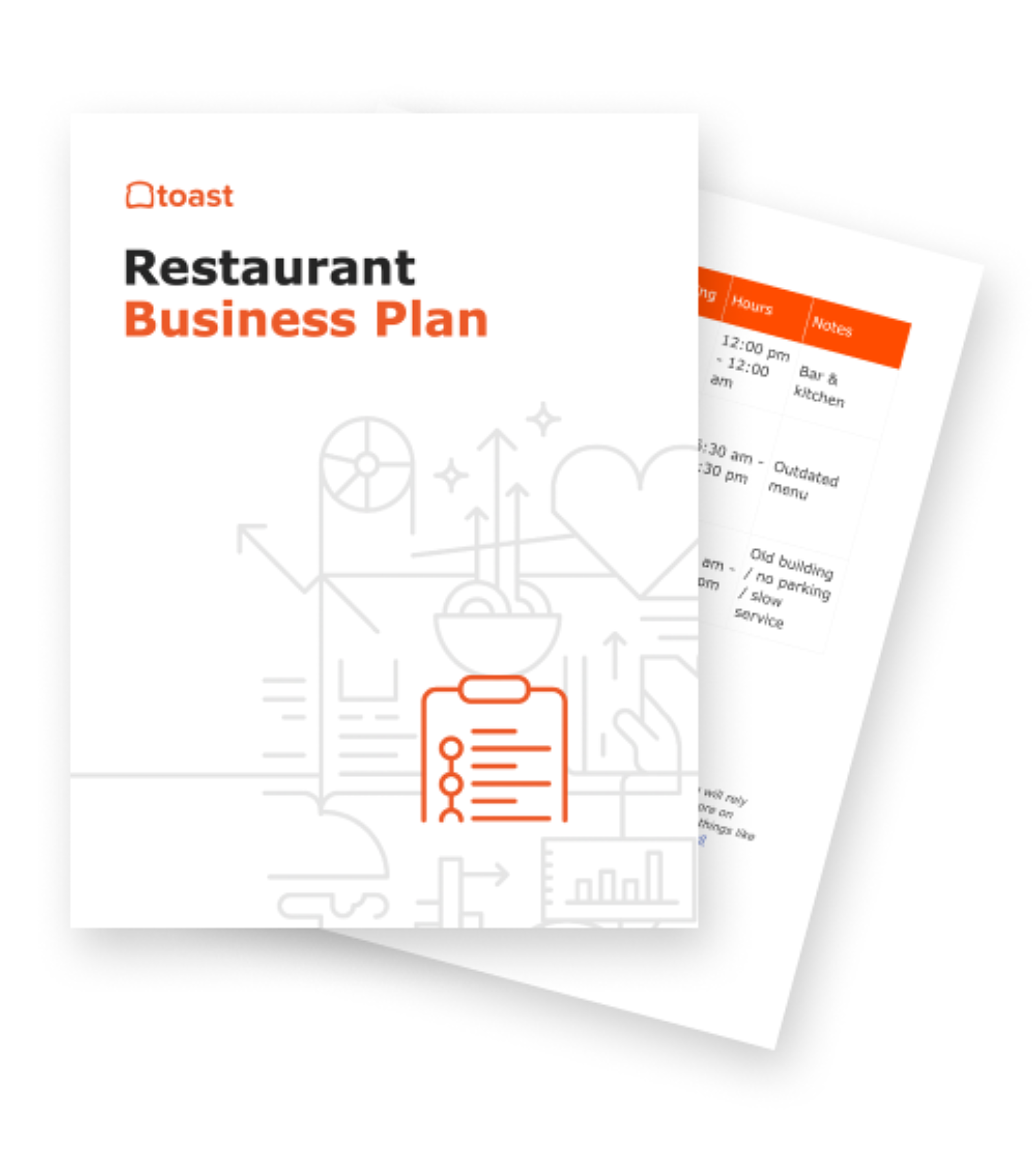 Restaurant Business Plan Template
No matter where you're at in your restaurant ownership journey, a business plan will be your north star. Organize your vision and ensure that nothing is overlooked with this free template.
Download
2. Secure Financing
Starting a restaurant can be really expensive, and most people don't have that money sitting in the bank. Fortunately, restaurant financing is available, and there are numerous options to consider.
---
Read this next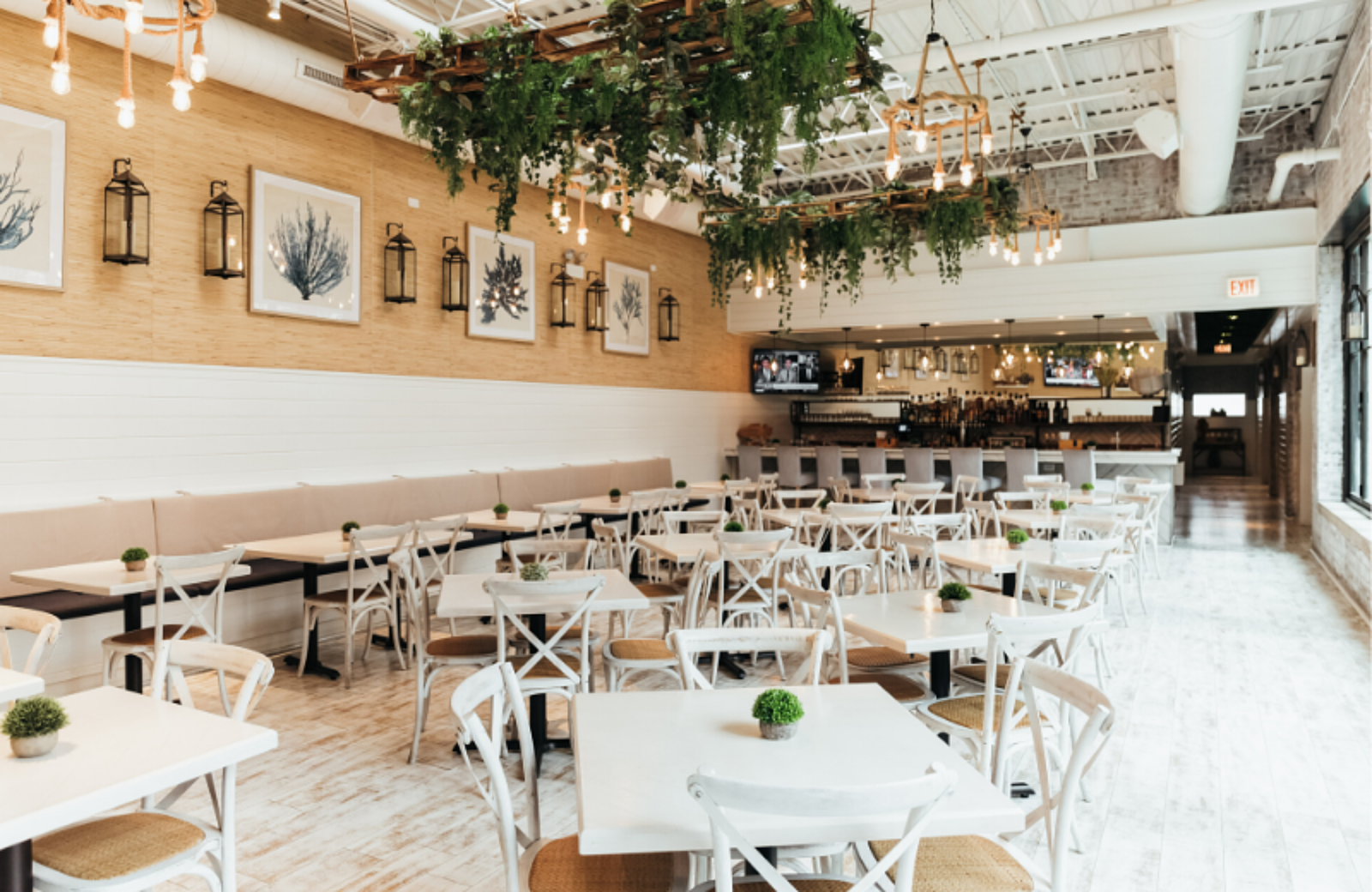 The Complete Guide to Restaurant Financing and Loans
Whether you're opening a new restaurant, expanding your concept, or renovating within your existing four-walls, you're going to need capital to make it all happen.
3. Obtain Licenses and Permits and Set Up Business Structure
You'll need several different licenses and permits to open and operate your QSR, so consult with your local and state guidelines for what a business has to do to get off the ground on the right foot. You'll also want to work with an accountant or lawyer to help you set up your tax paperwork (like a DBA and an EIN), and to make sure your licenses and permit are in order.
4. Find Your Location & Purchase Equipment
Finding a great location can be difficult, and it's often worth enlisting the help of a commercial real estate agent. If you have a lot of connections within the industry in your town, keep your ear to the ground and see if any recently closed restaurants need someone to take over their spot.
---
Read this next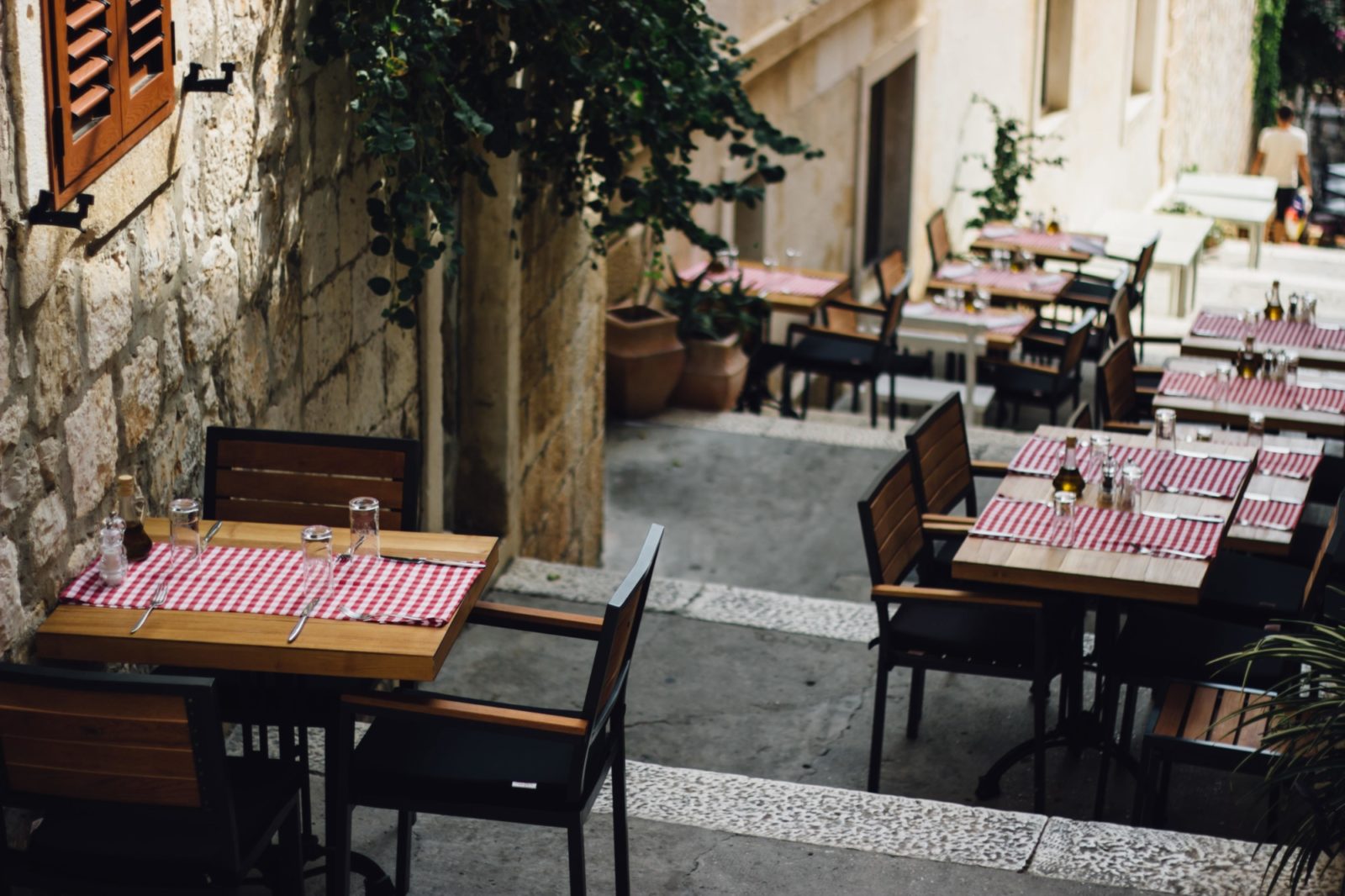 Restaurant Real Estate: How to Find a Site for Your Restaurant
Choosing the right restaurant real estate is a critical step in getting your new business off the ground — and making sure it thrives once it's open.
Once you have your location secured, finding equipment — new or used — to fill it up and get it ready for service is your next step.
5. Create Your Menu!
Put together your menu, taking into account food cost, the supply chains involved, the labor required to make everything every shift, and what kind of food you're trying to highlight at your restaurant. Of course, keep in mind that many quick service restaurants operate on a build-your-own model, so consider whether or not your restaurant will too.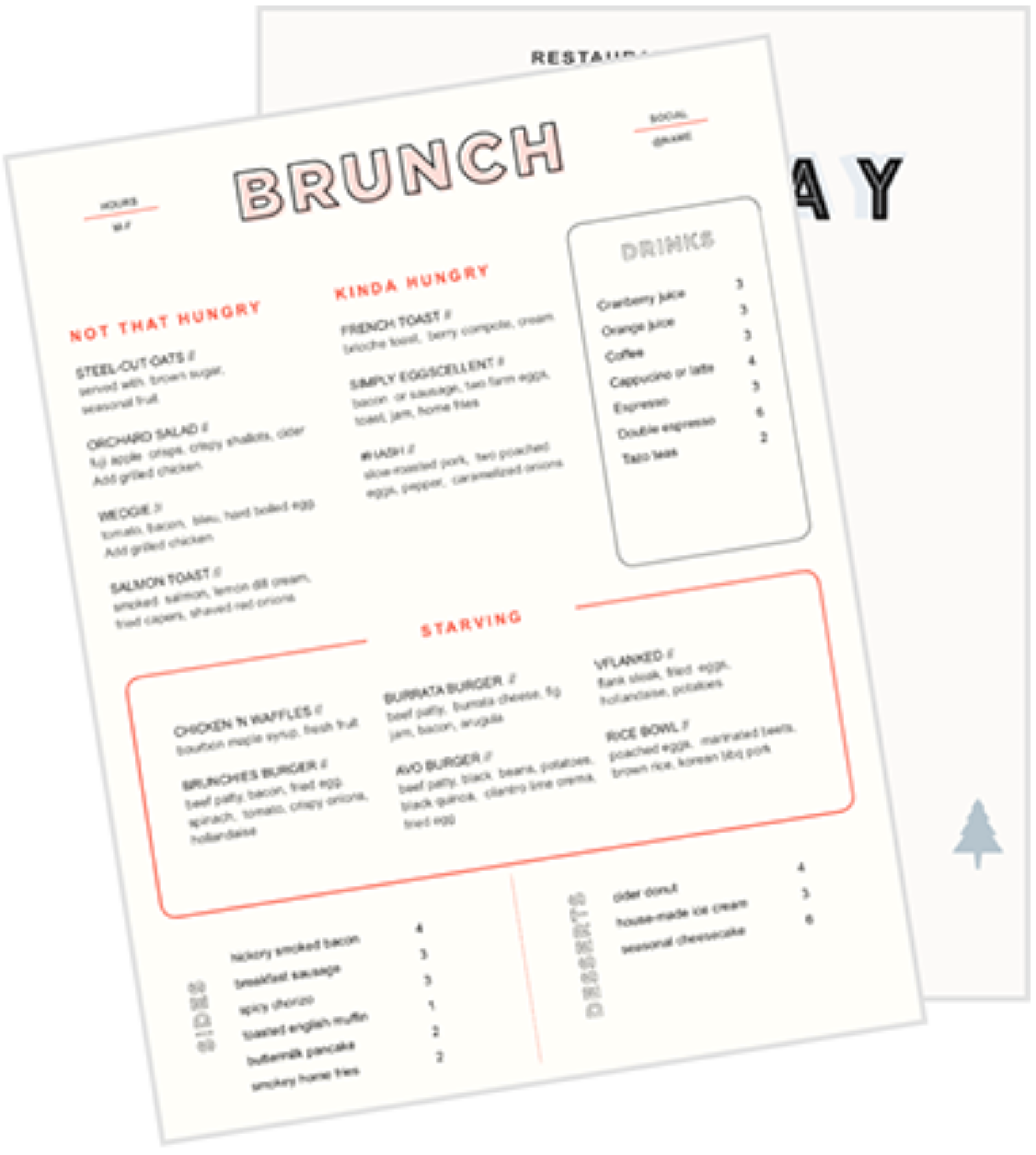 Restaurant Menu Templates
Use these menu templates as a starting point for your menu design or to give your menus a refresh.
Download
6. Hire Your Staff
A great staff is the backbone of a successful restaurant.
The restaurant industry is in a tough spot right now, facing a tight labor market and low employment relative to the number of jobs available. The key to success here is providing a restaurant workplace that provides great pay, solid benefits, a standout culture, and opportunities for growth and development.
Check out this complete guide to restaurant staffing for more information on hiring for quick service restaurant jobs, managing your staff, and retaining those star employees.
7. Create a marketing plan
Set up your grand opening for success and get customers in the door with great marketing. The best place to start is by creating your restaurant marketing plan - where you can set goals, learn best practices and tips, and plan out your marketing calendar and budget for that critical first year.
Don't forget about social media too – check out Toast's new Restaurant Social Media Guide for a step-by-step walkthrough of social media marketing for restaurants, from managing your restaurant's brand on four popular social media platforms – Instagram, Facebook, Twitter, and TikTok – to growing and developing new content strategies.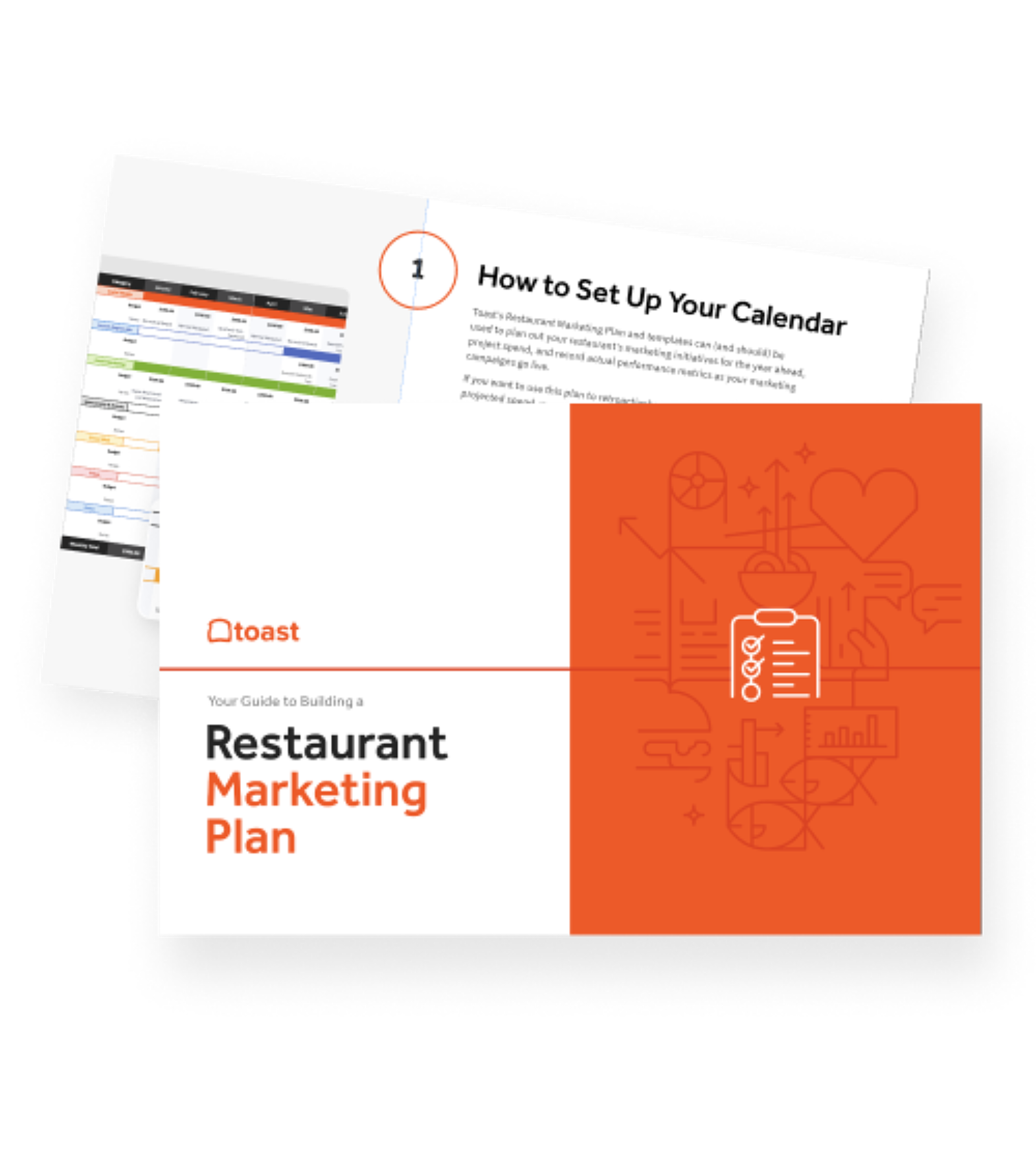 Restaurant Marketing Plan
Create a marketing plan that'll drive repeat business with this customizable marketing playbook template and interactive calendar.
Download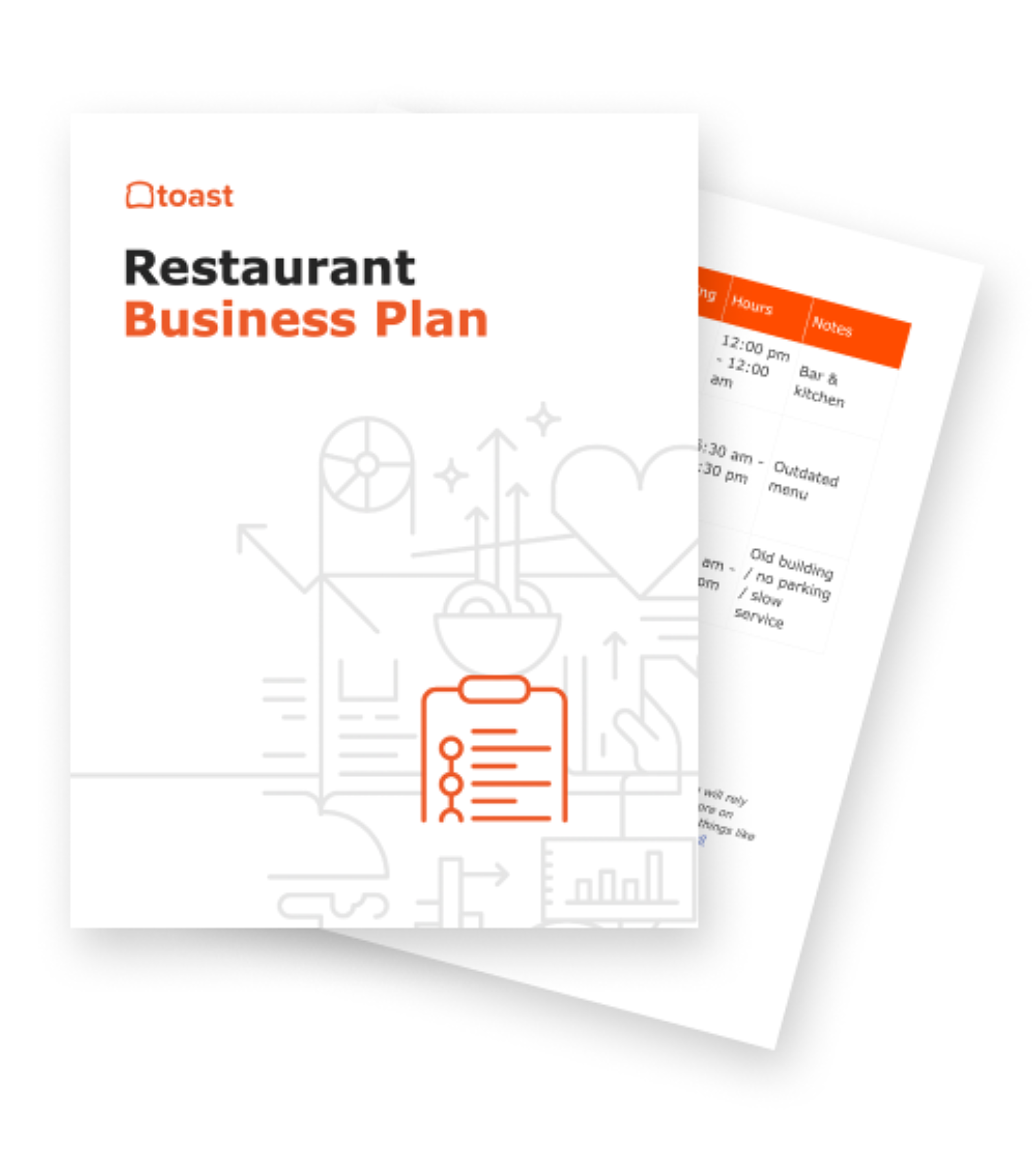 Restaurant Business Plan Template
No matter where you're at in your restaurant ownership journey, a business plan will be your north star. Organize your vision and ensure that nothing is overlooked with this free template.
Download