This post was last updated on Jul 24, 2020.
DISCLAIMER: This content is provided for informational purposes only and is not intended as legal, accounting, tax, HR, or other professional advice. You are responsible for your own compliance with laws and regulations. You should contact your attorney or other relevant advisor for advice specific to your circumstances.
The 2018 National Restaurant Association Show on May 19-22, 2018 is a can't-miss show for restaurateurs. It's arguably the world's largest restaurant event, bringing both domestic and international restaurateurs, owners, managers, and industry experts to Chicago to check out over 2,200 exhibitors in all facets of the restaurant industry.
Own a restaurant? You should come to the NRA Show. Opening a restaurant? You should come to the NRA Show. Involved in the restaurant industry at all? You should come to the NRA Show. Thinking about - maybe - becoming involved in the restaurant industry in any way?
You should come to the NRA Show.
Here are just a few ways to make the most of your time at the 2018 National Restaurant Association Show. And don't forget to drop by the Toast booth at booth #6254.
1. Network With Other Restaurateurs
The NRA Show is obviously great for networking with restaurateurs from across the globe. Meet other owners who share the same restaurant concept, learn from their mistakes and successes, discover new strategies, and share your expertise to be seen as a leader in the industry.
To facilitate great connections, Toast will be hosting two free happy hours this year during show hours at our booth.
Sunday 5/20: 3 to 5 p.m.
Monday 5/21: 3 to 5 p.m.
Come on by booth #6254 to network with Toasters, other attendees, and our partner sponsors: RSI, Incentivio, Compeat, Sevenrooms, Checkmate, Paytronix, and Seasoned.
2. Attend Great Workshops
Over the four days at the 2018 NRA Show, there are almost 100 different workshops, exhibitions, and special events. From tech talks and book signings, to cooking demonstrations and educational forums, there's an event for everyone. Definitely don't miss six-time James Beard Award winner Rick Bayless on Saturday morning's World Culinary Showcase.
3. Drink All of the Beverages
So, what's your poison? Whether you're a craft connoisseur, a $10 sommelier, or all about the hard stuff, NRA's got a booth for you.
On the 19th, head on over to The Bar Stage in the Lakeside Center (booth #11262) for The United States of Wine presentation with Jon McDaniel of Gage Hospitality Group, where you'll learn — and sip — top notch varietals, like "Syrah from Idaho" and "Riesling from Wisconsin" produced from American grown grapes.
On the 20th, it's back to booth #11262 for the first two rounds in NRA's annual Stars of The Bar competition, where mixologists from across the country whip up magic in a glass as they vye for the title of "Best Mixologist".
Ever heard of a 'Birrificio'? Well now you can meet one — Angelo Poretti — on Sunday the 21st at the Bellavita Italian Pavilion: Lakeside Center - North End of Aisles 8300-9200 when he discusses The Role of Hops and Food Pairing.
4. Use the Mobile App to Get Around
Download the National Restaurant Association's app for the show. From the ability to search exhibitors and products, build your agenda, and even mark your location on the floor, the app is built to ensure you maximize your experience at the 2018 NRA Show.
5. Visit Your Favorite Restaurant Technology Partners
Toast, at booth #6254 will be overflowing with resources for restaurateurs; you can hold a Toast Go device in your hand and talk to a product specialist about how Toast can improve operations at your restaurant.
However, you can also stop by our booth at certain times throughout the show to learn from our technology partners. Here's which partner will be exhibiting at our booth and when:
Of course, we recommend you check out the following booths as well:
6. Party It Up!
Many restaurateurs are flying from across the U.S. to participate in the National Restaurant Association Show. Why not make the most of your nights as well as your days?
Keep these after-parties in mind as you plan for your visit.
Saturday, May 19
IFMA Gold & Plate Silver Awards
First up on the after-hours events is the annual Gold & Silver Plate Awards. The awards ceremony is held on the first night of the NRA Show and highlights top operator talent in the industry. Annually, through a rigorous jury process, IFMA grants Silver Plate Awards in up to nine operator categories and honors one winner with the prestigious Gold Plate Award on the night of the Celebration.
Often called "The Academy Awards of Foodservice," the Gold & Silver Plate Awards have been considered one of the industry's most prestigious honors since its creation in 1954.

Submit an application for the 2018 nominations, or vote on what you'd like to know about this year's soon-to-be announced winner here.
Four-time Grammy winner Keith Urban will bring the house down at Restaurants Rock, the annual industry celebration, exclusively for attendees of the National Restaurant Association Show.
Tickets are only available to registered Show attendees. If you haven't registered for the Show yet, do so now and you'll receive an email to be able to purchase tickets. Ticket prices are $65 for upper level and $90 for lower level. Learn more here. Learn more here.
Sunday, May 20
Star of the Bar Mixology Competition
Applications are now being accepted to enter your original cocktail recipe and show off your mixology skills! The application deadline is 11:59 pm Pacific on Friday, February 19th.
Ten bartenders will compete at each of the four live semi-final competitions with one winner from each semifinal advancing to the final being held May 20th

One person from each Semifinal, along with two Wild Cards, will advance to the Bar18 finals in Chicago in May 2018.

Monday, May 21
Meet up, mingle, and network with an exclusive group from the next generation of industry leaders and influencers in a night of celebration.
Chicago's most talked-about bars and clubs offer up free food, drinks, and entertainment to all badge holders.
7. Join the Conversation on Social Media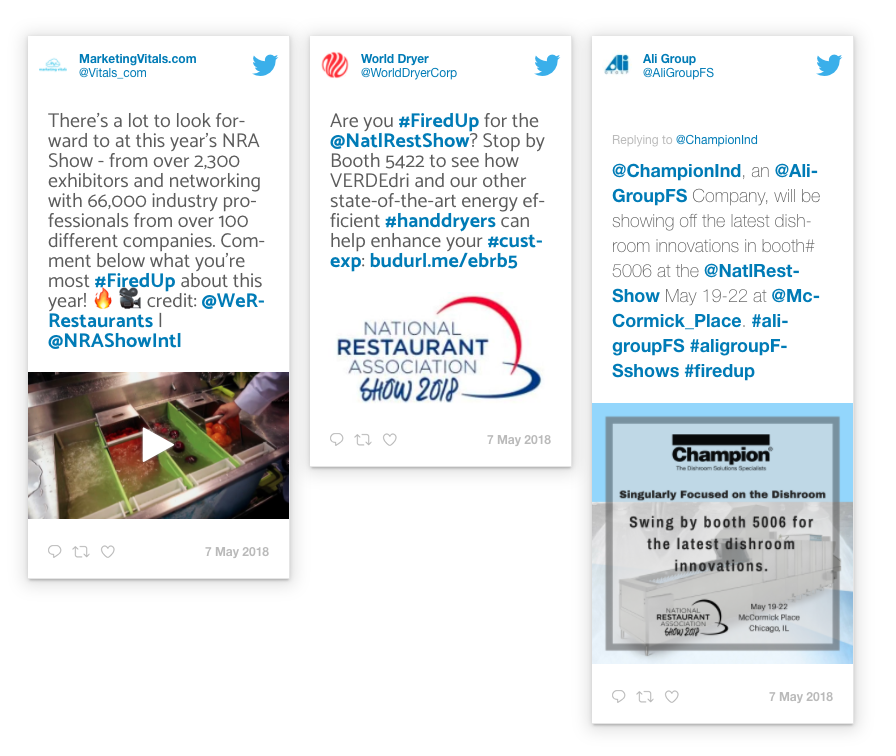 Don't forget to share your experience online! The National Restaurant Show is on Twitter, Facebook, and Instagram. Tag the National Restaurant Show and use the hashtag #NRAShow2018.
Plus, Toast's social media manager will be at the show live-tweeting at different booths and events. Keep an eye on Toast's Facebook, Twitter, and Instagram throughout the weekend, and if you stop by the Toast booth, tag @ToastTab in your post.
8. Enjoy Chicago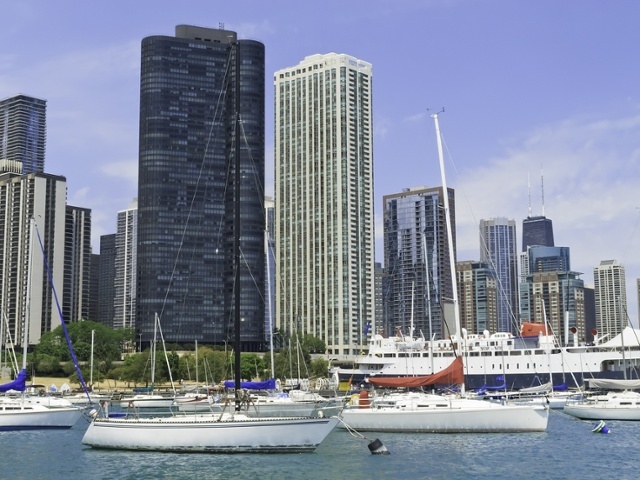 Another benefit of the NRA Show? The city of Chicago!
Chicago has the bustle of New York City with that low-key Midwestern charm.
It has one of the most easily accessible arts scenes in the country (Anyone else care to see Hamilton?), stunning architecture (If you go to Chicago and don't have a photo with The Bean, did you even go to Chicago?), a beach (well, at least a debatable beach), and (arguably) some of the best pizza in the country. Check out one of the two baseball teams, the Navy Pier, and defy gravity in Chicago's skydeck.
The restaurant scene in Chicago is out of this world. Some of our favorites are Mortar and Pestle, Michelin Star winner Sepia, and James Beard Award winner Monteverde (though we might be biased - they all use Toast).
See Toast at the 2018 National Restaurant Association Show!
The Toast team will be at booth #6254. Stop by and meet some of dedicated team of passionate and experienced restaurant technology professionals. We'll have sales representatives as well as leadership from almost every department within Toast.