This post was last updated on Feb 19, 2021.
DISCLAIMER: This content is provided for informational purposes only and is not intended as legal, accounting, tax, HR, or other professional advice. You are responsible for your own compliance with laws and regulations. You should contact your attorney or other relevant advisor for advice specific to your circumstances.
With 2018 comes a new year and a new opportunity to impress your guests every single day.
We all know about Mother's Day, Christmas, and Valentine's Day - but in your restaurant, do you observe the popular national food holidays?
I'm talking about everyone's real favorite days of the year - National Taco Day, National Shrimp Day, National Cheeseburger Day, and all the other national food days.
Arguably, national food holidays are more important to your restaurant than the more "traditionally observed" holidays because, in a way, these days were made for restaurants. It's up to you to come up with creative restaurant promotions and restaurant marketing ideas to bring more customers into your restaurants on these days.
These national food days are also a fantastic opportunity to leverage your restaurant's loyalty program and sell more gift cards throughout the year.
Here are 16 popular food days and national food holidays you can start planning for in your restaurant. Be sure to take note of them in your 2018 Restaurant Marketing Calendar.
Restaurant Marketing Plan
Create a marketing plan that'll drive repeat business with this customizable marketing playbook template and interactive calendar.
Download
National Chocolate Cake Day – January 27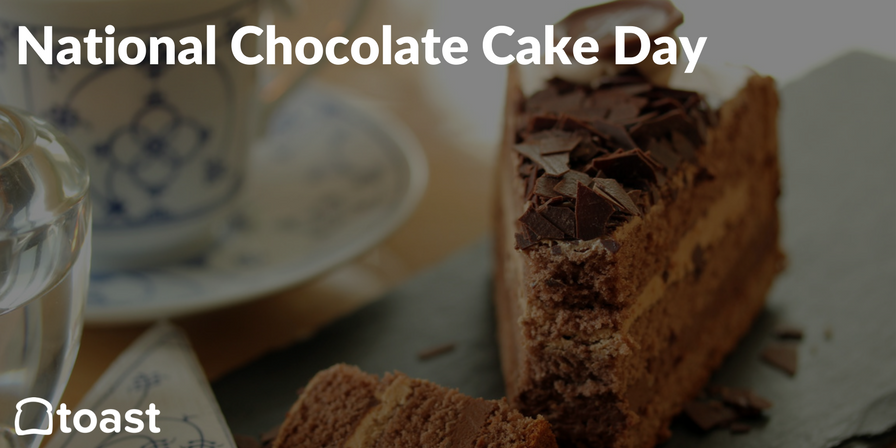 National Chocolate Cake Day (January 27) celebrates a staple of the restaurant industry – from bakeries and cafés, to Happy Birthday sing-a-longs at casual dining chains, to exquisite Bavarian delight in fine dining restaurants. Since desserts are among the most highly marked-up sections of the menu, don't dismiss this dessert's day.
Try out a couple ideas for your National Chocolate Cake Day promotion:
Bake a limited-edition National Chocolate Cake Day cake.
Offer a free chocolate cake slice per table.
Give a coupon for a free slice of cake for a guest's next visit.
National Pizza Day – February 9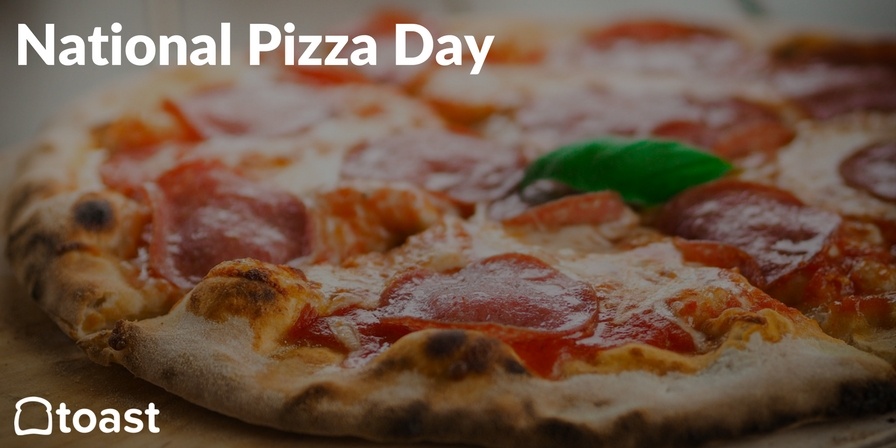 National Pizza Day (February 9) is just around the corner! Pizzerias rejoice - this is one of America's most beloved foods, with 3 billion pizzas being sold each year in this country alone. If you create a promotion to celebrate the true joy that pizzas bring, your customers will definitely embrace it.
If your restaurant sells pizza, try one of these promotions for National Pizza Day:
Half-price pizzas with two or more toppings.
A free small cheese pizza with the purchase of a $25 gift card.
A complimentary slice of pizza to everyone who stops by and is a member of your loyalty program.
To raise awareness of whatever promotion you decide on, share the special on your restaurant social media pages and send out an alert to your customer database and loyalty program members.
National Margarita Day – February 22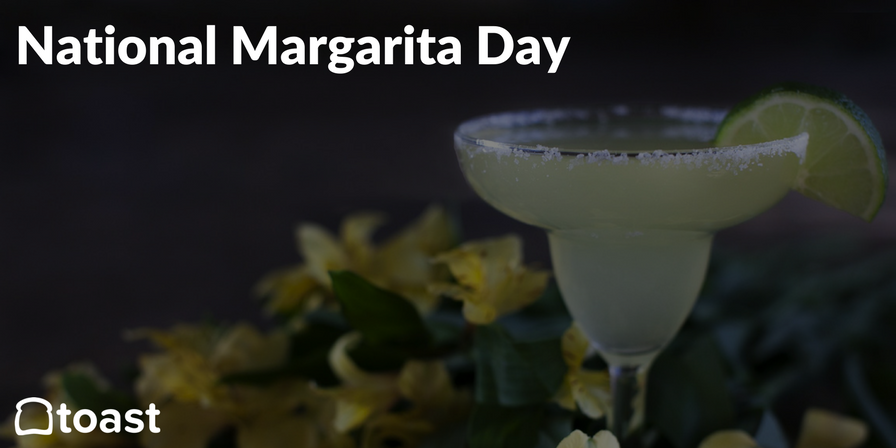 National Margarita Day (February 22) is clearly here for the 21+ crowd. Have some fun with this one for your bar or full service restaurant!
Consider one of these promotions:
Offer an extended happy hour to celebrate the day.
Host an event for unlimited or discounted margaritas. Sell tickets in advance and serve light apps or chips and salsa.
Keep it simple and offer half-off margaritas.
National Shrimp Day – May 10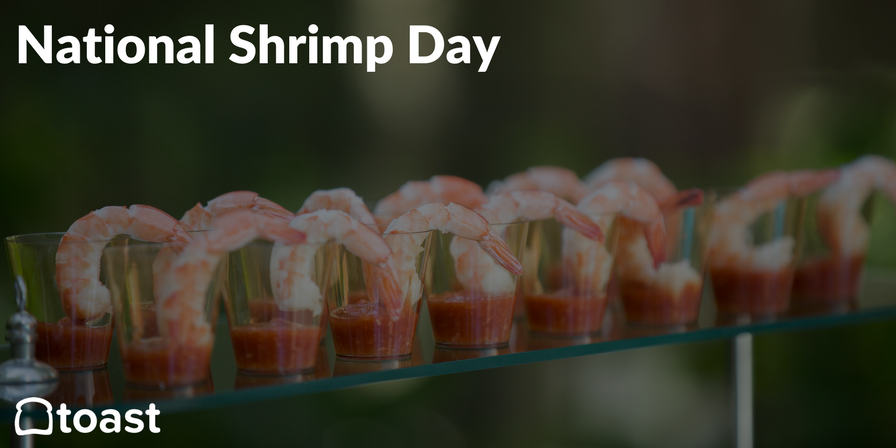 National Shrimp Day (May 10) lands just as the weather starts to get warmer and people get excited for summer months. Bars offering shrimp cocktail and classier seafood restaurants could see a surge in business. Acknowledge the day with one of these promotions.
Host a "Cocktails and Shrimp Cocktail" event in your bar.
Make your specials menu entirely shrimp-centric.
Offer a free fried shrimp appetizer with the purchase of any other appetizer.
National Wine Day – May 25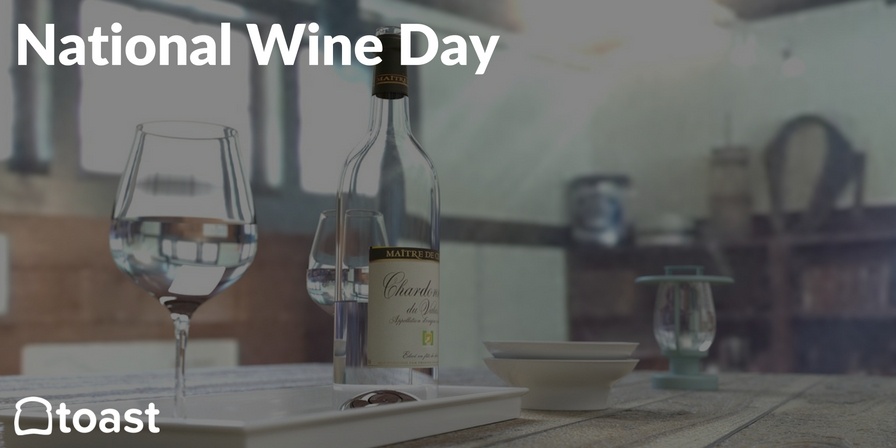 National Wine Day (May 25) promotions will be most successful in bars, full service, and fine dining restaurants. Whether you have a limited selection or a wide array of fine wines, bring attention to your vino menu with one of these ideas.
Offer a complimentary sampler of wines during dinner when guests order a meal over $40.
Highlight a few featured wines that are new to your menu and aren't getting the attention they deserve. Add them to a special National Wine Day menu and sell them for a lower price to see if your guests enjoy the drink or determine if you should remove them from your menu.
Offer a prix-fixe menu and include some of your finest wines as the selected beverages.
Whatever you decide to do, it might be beneficial to turn Wine Day into Wine Week, especially if it falls on a weekday. Make the announcement on your restaurant's website and social media pages.
National Egg Day – June 3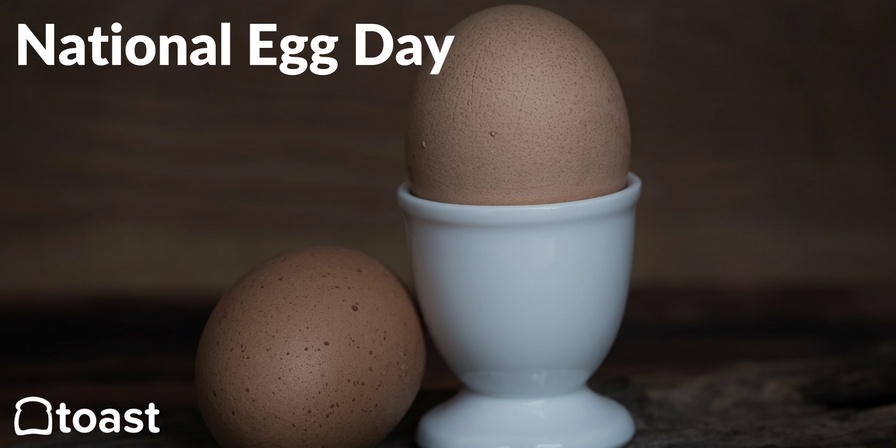 National Egg Day (June 3) opens up a ton of possibilities for diners and for restaurants that offer breakfast. Whether you scramble 'em, fry 'em, or hard boil 'em, people love eggs, with the average American eating 250 eggs each year. Here are some ways restaurants can capitalize on this.
Discounted omelets all day long. After all, who says no to breakfast for dinner?
Bonus loyalty points for members of your loyalty program who stop in to visit and order a dish with eggs.
Free toppings in omelets today only.
For National Egg Day, share your promotion idea on any signs or boards you have in your restaurant so your regulars know it's coming up.
National Onion Ring Day – June 22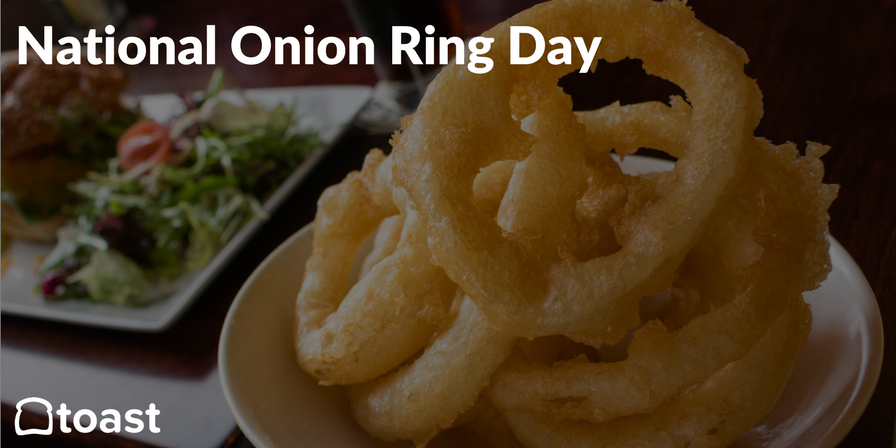 National Onion Ring Day (June 22) may just be the predecessor to the next major national food holiday (more on that later), but it's still a chance to bring some attention to an otherwise underrated appetizer. Try a couple of these ideas to get some sales rolling.
Charge a fee for upgrading to onion rings? Nix that for the day.
Give all tables a free onion ring tower if they purchase drinks.
The week before June 22, give all patrons a coupon for a free side of onion rings if they come in on the 22nd.
National French Fries Day – July 13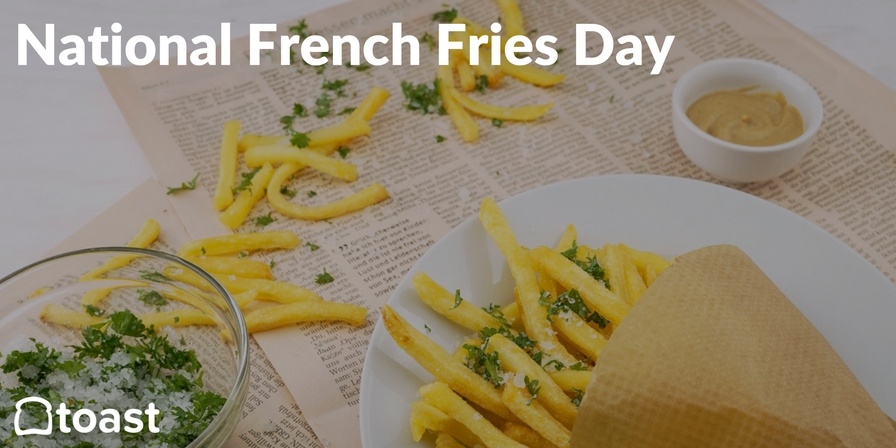 National French Fries Day (July 13) honors the staple side dish of almost every American meal. Some restaurants show their french fry appreciation in many forms: curly, sweet potato, parmesan truffle, you name it. Try some of these strategies to boost sales on National French Fries Day.
Pizzerias can throw in an order of fries to all orders of $15 or more - even those that don't ask for it! This is called surprise and delight, and your customers will be gleefully taken aback.
Fancier restaurants can offer a complimentary side of house fries (like parmesan truffle or sweet potato) at all tables.
Post that it's National French Fries Day on your social media channels and say that all members of your loyalty program who come in and say "Happy National French Fry Day!" get a free side of fries. (Also mention that if they're not a member of your loyalty program they can easily join!)
For promotion, it's best to stick to social media for this one. You can even try posting the announcement to your Story on Snapchat!
National Vanilla Ice Cream Day – July 23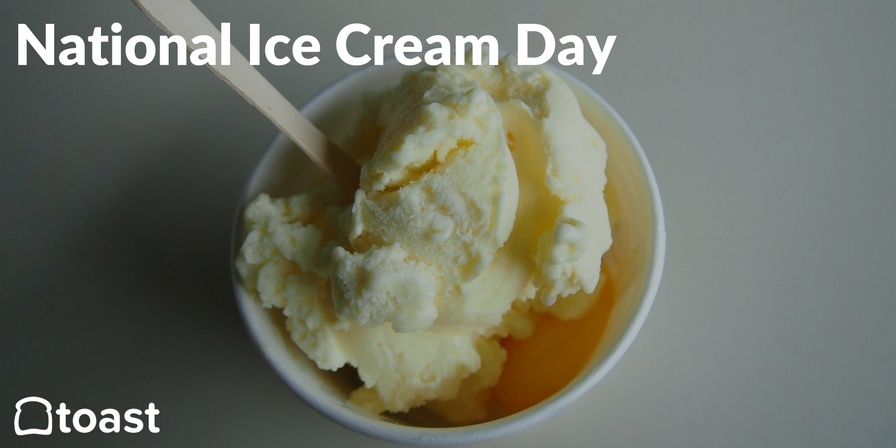 "Anyone care for dessert?"
To get more of your guests to answer "yes" to that question, try these strategies on National Ice Cream Day (June 23).
Any dessert with ice cream is buy one, get one free.
Make any dessert a la mode at no extra cost.
Gift card special for the week: free ice cream cone/dish when a guest purchases a gift card $20 or more.
National Oyster Day – August 5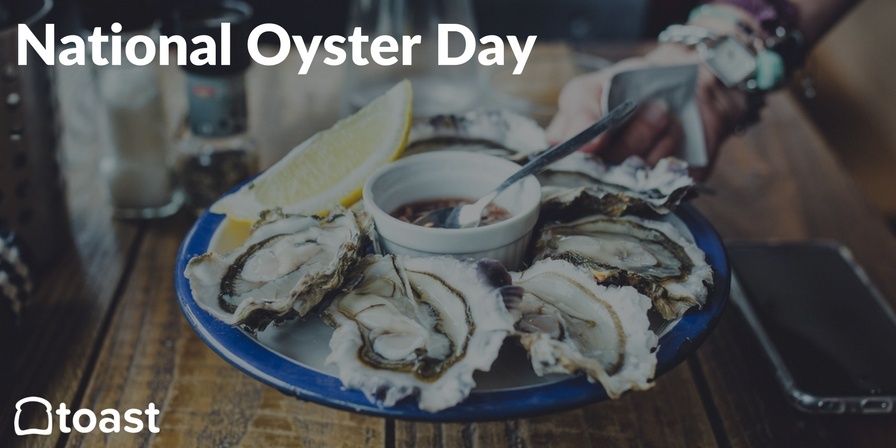 National Oyster Day (August 5) finally brings us around to seafood restaurants, which have been waiting for their turn on the National Food Day calendar all year. Now that it's here, try these promotion ideas.
All-you-can-eat oyster bar for a discounted price.
Host an oyster eating contest at your restaurant.
Give a complimentary coupon for a free side order of oysters on the next visit when guests buy a $50 gift card.
National Cheeseburger Day - September 18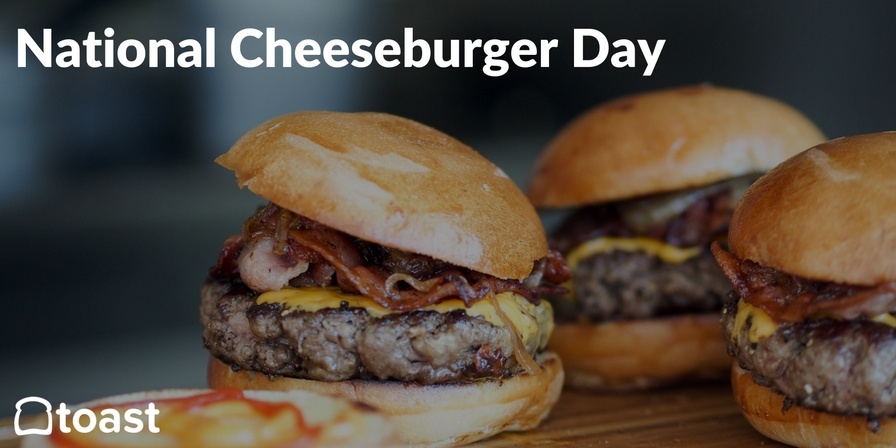 That picture is making me very hungry and I now wish that National Cheeseburger Day (September 18) were tomorrow. When it finally does arrive, these ideas may be worth a try.
No charge for cheese or extra cheese on a burger. (It's National Cheeseburger Day, after all!).
Double loyalty points when someone buys a cheeseburger today (and double points when someone signs up today).
Free drink and fries with the purchase of any cheeseburger.
Start promoting a week or two in advance. Social media is best, and reaching out to your customer base via email marketing will also work well.
National Coffee Day - September 29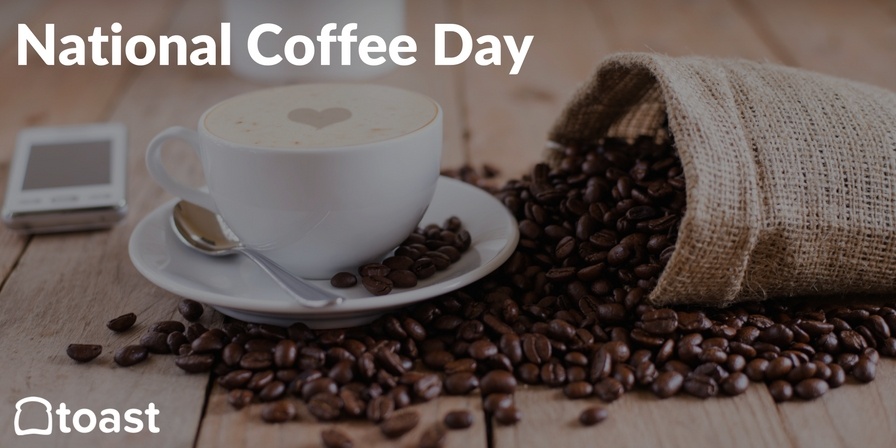 Americans consume 400 million cups of coffee every day - it's almost like every day is National Coffee Day. Regardless, here are some ideas to help you celebrate.
Free coffee for your loyalty program members. If money is tight at your restaurant or cafe, try offering a free coffee with the purchase of a pastry or food item (or vice versa).
BOGO coffee when you come in with a friend.
Complimentary coffee after a meal for fine dining restaurants.
National Taco Day - October 4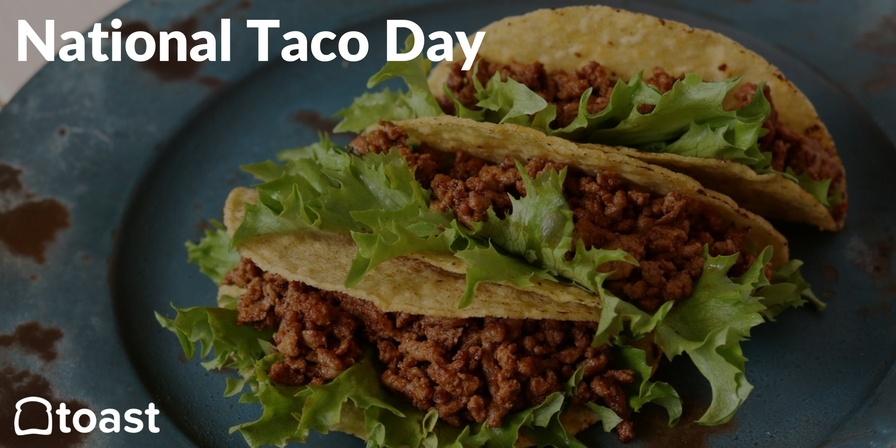 Forget Cinco de Mayo; October 4th is the real National Taco Day. Here are some ways you can embrace tacos in your restaurant.
$2 tacos all night long with the purchase of a drink.
Experiment with a limited-time taco menu - taco pizza, fish tacos, etc.
Taco eating contest. Enough said.
National Nacho Day – November 6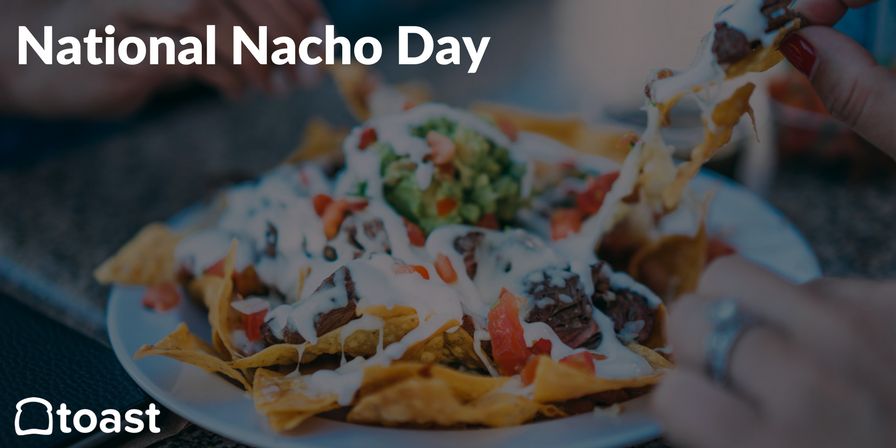 National Nacho Day (November 6) embraces the classic bar snack. Add guacamole, chicken, salsa, corn, you name it. Everything seems to go with nachos. Promoting your National Nacho Day specials on your restaurant Instagram account with enticing images of chips smothered in melted cheese will have millennials flocking to your restaurant.
Here are a few options for specials:
Offer free add-ons to any basic nachos.
Promote a special of bottomless nachos with the purchase of any drink.
Host bar trivia. The winning team wins a gift card redeemable for ten free nacho appetizers over the year.
National Cookie Day – December 4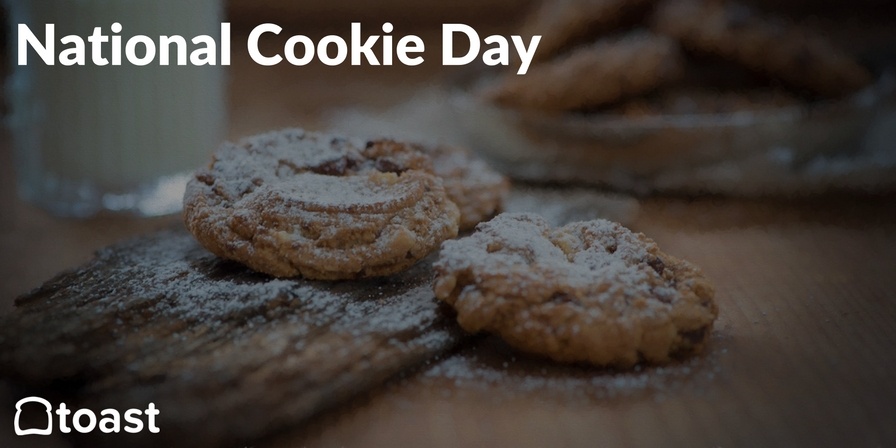 National Cookie Day can be a big seller for your cafe or bakery. Use social media to help promote one of these strategies.
Complimentary dozen of cookies with the purchase of a $25 gift card and/or half off a dozen of cookies for everyone.
One free cookie to everyone in your loyalty program and/or one free cookie with the purchase of another item for everyone else.
Sell a limited-time cookie variety box with limited time varieties. Listen to the feedback you get and consider adding one of the types to your menu!
Aside from social media, leveraging your customer database here is another smart idea.
National Lager Day – December 10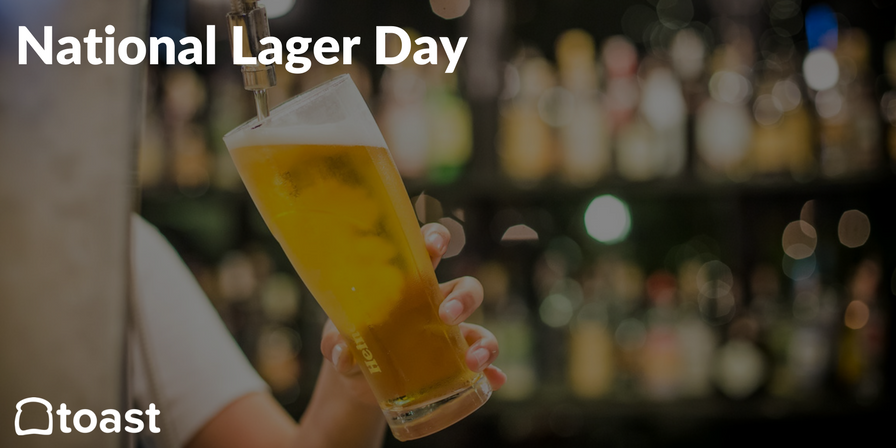 Cheers to you, National Lager Day! December 10 is the time to grab a glass and be thankful for the beers in your life. These days, Americans are obsessed with hoppy craft IPAs. If you have any German or Euro-inspired lagers, showcase them on your draft line this day.
Here are a few ideas you can give a whirl:
Replace all of your ale kegs with lagers.
If you can't swap out your kegs cost-effectively, offer half-off lagers.
Have a "two bears for the price of one" special to fill more seats at the bar.
Preparing for National Food Days in Your Restaurant
These are just ten of the hundreds of National Food Days and National Food Holidays your restaurant may want to prepare for. But how can you plan for the rest, not to mention every other holiday, like Mother's Day, Christmas, and Easter?
We know how challenging it can be for restaurants to balance their marketing over the course of the year.
That's why we've whipped up a 2018 Restaurant Marketing Calendar. It's an interactive template you can use to plan out your marketing budget, activities, and promotions alongside 2018's national food days.
We also connect you with the resources you'll need to formulate a restaurant marketing budget best fit for your restaurant.
We've already made a dent in 2018 - it's time to start planning for the rest of the year in your restaurant.