Employee Call-Outs Happen. Here's How to Plan For Them.
Get ahead of employee call-outs by creating an action plan.
Working in a restaurant isn't for the faint of heart – it's rewarding but equally challenging work.
Everything inside the four walls of a restaurant always seems to happen at a sprint. The hours are long and unconventional, the work is demanding, and there will always be customers that test your patience.
Because of all that and more, restaurant staff need to be firing on all cylinders mentally, physically, and emotionally for hours at a time. It can wear on a person pretty quickly, and it likely contributes to the high employee turnover rates the restaurant and food service sector deals with.
With all this in mind, is it really any wonder that restaurants regularly see employees calling out of work? Sometimes, employees just need a break that's not pre-planned, no matter the reason. But short notice call-outs also put a strain on shifts and can leave restaurants in a tough position.
Resource
Restaurant Scheduling Template
Use the Restaurant Scheduling Template to easily schedule your restaurant staff's shifts.
Here's how to support your staff and also get ahead of employee call-outs. And after that, we share some true and too ridiculous to be true excuses employees have used when calling out, as told by real restaurant managers.
What Should You Do if an Employee Calls Out of Work?
If you find yourself on the receiving end of a phone call from a staff member who won't be coming in for their shift, first things first: Don't panic.
Most restaurants have a pre-planned system in place for how to respond should they find themselves short-staffed last minute. By establishing a system, you won't be left scrambling as meal service begins and can ensure that your guests will still receive the level of service they expect when visiting your restaurant. This plan usually includes the following.
1. An employee management platform
If you haven't already, you should consider investing in an employee management platform. Companies like 7Shifts, Bizimply, HotSchedules, and Harri are all incredibly robust all-in-one employee management platforms where restaurant owners and managers can:
Create easily editable schedules
Track employees' hours worked
Request employees' availability
Message staff members quickly and easily
Accept and track time off
Manage HR related documents
Are you still using a printed-out Excel spreadsheet to manage and schedule your employees? No shame in that. If you're not ready to invest in a scheduling app just yet, try this digital, responsive restaurant scheduling template. It's accessible from your phone or computer, as well as your employees' phones and computers, and any changes you make will immediately show up for your staff to see.
2. A cap on last-minute call-outs
Let's be real: Life happens. There are a variety of unavoidable and unpredictable reasons your restaurant staff may have to call out of work last minute, including illnesses and family matters.
Handling these personal emergencies with compassion and understanding is the best thing you can do as a manager. It lets your employees know you care for both their professional and personal wellbeing and that they can trust and rely on you when times get tough.
Not only that, but in today's competitive job landscape, employees want to work for companies who care. Matt Tenney, author of Serve To Be Great: Leadership Lessons From A Prison, A Monastery, And A Boardroom puts it best:
"Leaders who are able to create sustainable, high-performance cultures over the long term see their primary purpose as serving the employees on their teams – not just the other way around... These 'servant leaders' realize that when people know we truly care about them – and not just about what we can get out of them – they tend to go the extra mile."
At the end of the day, though, you have to keep an eye out for employees that might try to take advantage.
Many restaurants cap the amount of times during a designated period an employee is allowed to call out of work last minute – six months for example – and create rules around the acceptable excuses. This will cut down on the amount of call outs that suspiciously roll in whenever the forecast calls for beach weather.
When an employee calls out of work, encourage them to check the schedule and reach out to others who may not be scheduled for that day so you're not short-staffed for a shift, then record the scheduling change in your restaurant's manager's daily log.
3. An employee attendance points system
Another option to cut down on employees calling out of work last minute is to create an employee attendance points system.
Assign different point values to call-outs, sick days, tardies, and no-call no-shows. Next, set point thresholds associated with consequences. Here's an example:
Tardies → 1 point
Sick days → 2 points
Last-minute call-outs → 3 points
No-call, no-shows → 5 points
5 point total: Employee is given a smaller section and additional side work.
7 point total: Employee is docked a shift the following week.
9 point total: Employee is suspended.
As with the capping system, record your employees' attendance point totals in your employee management platform. If you notice an employee consistently calls out or looks for a replacement for a specific shift, maybe their availability is to blame. If you notice an employee has racked up a ton of points for an extended illness or long-term family emergency, have a conversation with them to see if there's anything you can do to support them.
Points can also be positive: If an employee doesn't earn any points for six months or more, reward them for their excellent attendance.
4. A weekly employee standby schedule
When creating upcoming schedules for your employees, schedule four employees on "stand-by" for the week: Two for the lunch shift, two for evening service. If you have any last-minute absences or call-outs before a shift, these stand-by employees can fill the spot.
Have stand-by employees call in 30 minutes to an hour before the shift starts and see if there are any call-outs. If there are, it's their responsibility to work the shift. Added bonus: The stand-by staff member is allowed to hand off one shift of their choice to whomever they filled in for, to be redeemed when they see fit.
Rotate who's on stand-by status each week, and give stand-by staff members the legally mandated advance notice, as outlined in your local predictive scheduling legislation. Being on stand-by may be annoying for staff members, but think of it like jury duty: Everyone has to do it at some point, it's like your "restaurant industry civic duty."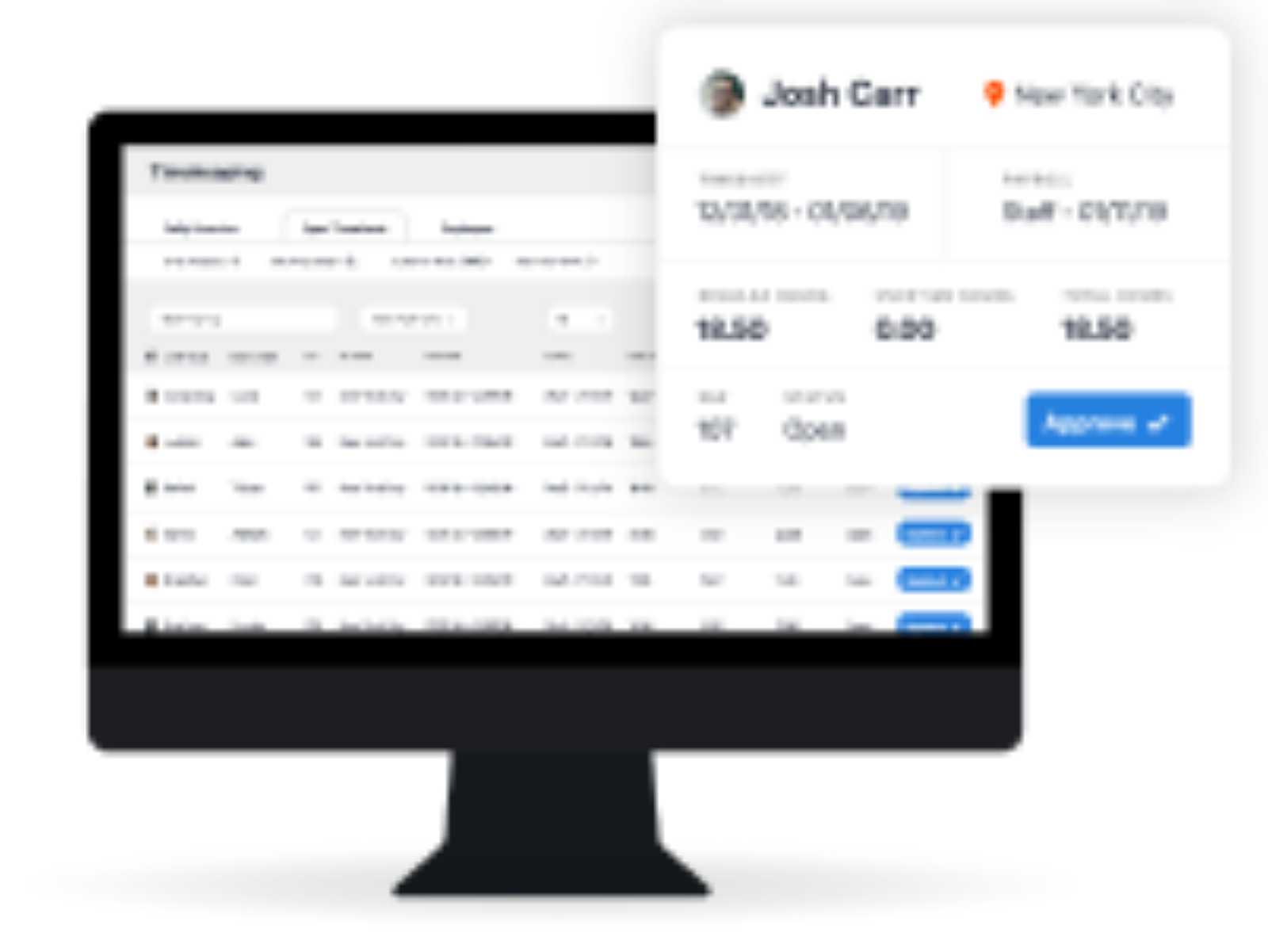 Tech Tip
Learn how a better payroll system can save you time and make your staff happy.
Read now
How to Call out of Work (Top Reasons, Tips and Excuses)
Something Stinks
Weekend at Bernie's
Doing Time
Hostage Crisises
It's a Jungle Out There
Love and Other Drugs
*cough cough*
Blame It On The A-a-a-a-a-alcohol
Proceed with Caution
Honesty Is the Best Policy
Now for Some Fun: Restaurant Managers Share Real-Life Call-Out Excuses
Restaurant managers are quite adept at spotting a shoddy excuse to call out of work a mile away: They've heard 'em all – and then some. As a result, restaurant staff have had to get pretty um... Let's say creative.
Short of pulling a Ferris Bueller's Day Off – though someone's probably tried it – restaurant staff have used some seriously impressive excuses to call out of work.
We asked real restaurant managers to share the most ridiculous excuses they've heard staff use to call out of work.
Something Stinks
"We had someone call out via Facebook message explaining that he had, ahem... a reserved seat on the porcelain throne. He went into graphic detail. He didn't realize that the message would go out to all management staff."
Weekend at Bernie's
"Grandmother passed away (for the 6th time), but the employee was Snapchat friends with several other employees and was seen partying."
"My cook's grandmother was sick, so he needed a Friday off three weeks out just in case she had her funeral that day."
Doing Time
"We had an employee call from jail."
"They were in jail. Found out he wasn't there when we went to bail him out. Needless to say that's how the story ends."
Hostage Crisises
"We had a server call and tell us they would be late because someone took their bus hostage with a knife."
"An employee disappeared for 2 days, and upon arrival at the establishment, said he was kidnapped. The unusual thing was, that he showed up tanned, and his lies only grew more than the nose of Pinocchio from there."
It's a Jungle Out There
"An employee told us his hamster ate the cables of the fire alarm in his house."
"We had an employee tell us that they felt that their dog needed them, and that they had to leave immediately."
"An employee told us that he had forgotten to feed his fish."
"An employee called and said his pet python had attacked and swallowed his girlfriend's cat and was trying to make it regurgitate it, so he wouldn't be coming in."
Love and Other Drugs
"An employee told us that they accidentally put their roommate's 'shrooms' in their morning omelette and wouldn't be able to function for a couple of days."
"Someone told me they forgot they had a dentist appointment, went to the appointment and were issued so many drugs that they forgot they had to work."
"I had an employee call in sick fifteen minutes before her shift because she had to 'pursue an experience.' I told her that wasn't an acceptable excuse and she argued it was a mental health day. I said if she could get a doctor's note we'd honor the sick day. Lo and behold, no doctor's note came in."
*cough cough*
"An employee told us that they had a fever of 98 – the average human's body temperature is 98.6. Needless to say, she got a science lesson that day."
"An employee called out because their son put a coin in his ear."
Blame It On The A-a-a-a-a-alcohol
"I've had employees tell me that they were out late partying and had such strong hangovers that they couldn't come in."
Proceed with Caution
"My employee had driven her car through an office building... She was telling the truth."
Honesty Is the Best Policy
"The best excuse I got was not actually an excuse. An employee was perfectly honest and directly told me that they were not up to serving guests that day. In the short term I was unhappy, but I'd rather deal with covering the shift than deal with bad service for the shift."


Related Restaurant Resources

DISCLAIMER: This information is provided for general informational purposes only, and publication does not constitute an endorsement. Toast does not warrant the accuracy or completeness of any information, text, graphics, links, or other items contained within this content. Toast does not guarantee you will achieve any specific results if you follow any advice herein. It may be advisable for you to consult with a professional such as a lawyer, accountant, or business advisor for advice specific to your situation.