DISCLAIMER: This content is provided for informational purposes only and is not intended as legal, accounting, tax, HR, or other professional advice. You are responsible for your own compliance with laws and regulations. You should contact your attorney or other relevant advisor for advice specific to your circumstances.
The food truck industry is thriving
Food trucks existed for a long time before the 2000s. But with restaurateurs looking to alternate ways to kickstart their own businesses and the advent of social media, food trucks have quite literally exploded over the last few decades.
They offer food truck owners the opportunity to share original food concepts with a wider audience. Mobile food service brings a high degree of flexibility to how you can operate and connect with your community – both in person and through online marketing.
And while the restaurant industry as a whole is an ever-changing space, the food truck business itself continues to grow and change right alongside the larger industry. Representing a $1.4B market in the U.S. in 2022, the growth rate of the food truck industry is only expected to rise in the coming years.
With continued interest expected for food truck businesses, we want to take a closer look at industry statistics and trends that are emerging in 2022. Whether you are a first-time food truck owner or a seasoned veteran, read on to learn more about what is going on in the evolving world of food trucks.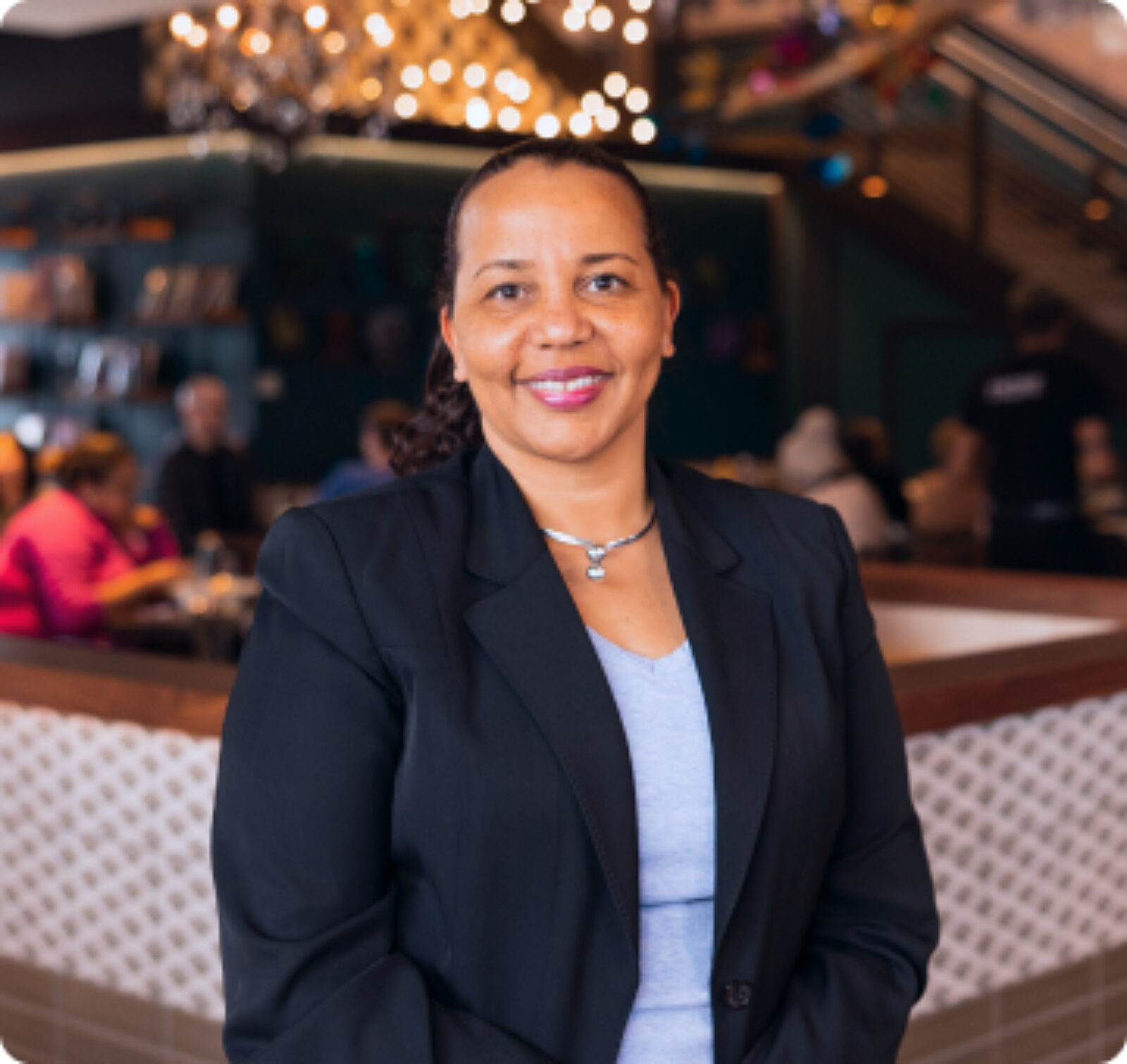 Learn how to build (and rebuild) your team with Joy from Busboys and Poets.
Your Guide to: Restaurant Staffing
A brief market analysis of the food truck industry
Pre-pandemic, the food truck market size in the U.S. was growing at a rate of 7.9% per year on average, starting in 2017. Since then, it has stayed steady through 2022 even during a time of economic uncertainty. Consumer demand for restaurants and dining out is also up, with spending expected to increase further in 2022.
The global market has seen its fair share of growth as well. Demand for food trucks and other mobile food service options is high in areas such as Asia and Latin America where street food is a popular dining option for millions of people.
And while growth in demand and popularity for food truck operators rose, the food service industry as a whole still saw massive shifts during the pandemic. Facing record number job openings, supply chain shortages, and even 40% of restaurant operators not being open at full capacity for indoor, on-premise dining, the restaurant industry had to adjust.
Food truck owners faced their fair share of challenges as well, while also being able to thrive during a period of social distancing. Kerry Hannon reported for the New York Times in 2021 on several food truck owners who saw growth during the pandemic; be that through seeing an increase in revenue, being able to open a second food truck, or by growing their online presence via social media and online ordering.
While many mortar restaurants were facing closure, these food truck operators were continuing to cultivate their small business and customer base even during a massive change up to the industry. Based on this growth, expect to see food trucks continue to make up a good amount of small business market share in the coming years.
And while the pandemic delivered a host of new challenges for the food truck industry to contend with (both positive and negative), emerging trends and industry statistics from 2022 help give us a deeper understanding of this constantly evolving space. Here's the latest data and statistics on the food truck industry in 2022.
Food truck industry trends emerging in 2022
Let's take a closer look at the food truck industry trends that are shaping the space in 2022.
Increased costs and prices
Bills across the board are rising for the food truck industry, from start-up costs to inventory expenses. The COVID-19 pandemic ushered in global supply chain and demand disruptions that are still being felt today. Paired with general global inflation, especially by rising energy prices, average costs have shot up in all areas of business operation.
Food inflation is pushing the average cost of ingredients up, leading some restaurants to completely rethink their menu items. Toast customer Underbelly Hospitality wound up removing their staple chicken wings from the menu because cost fluctuations were pushing consumer prices up by more than 35% the normal amount.
To help keep an eye on profit margins while inventory costs are increasing, use a POS system that automatically tracks the profitability of each menu item.
Start-up costs for food trucks range between $75,000 - $250,000, and are also currently leaning towards the higher end of the scale due to rising car and truck prices, labor costs, gas prices, and other expenses related to operating a mobile food business.
For new food truck business owners looking to keep initial costs down, consider renting rather than buying, and starting with a limited menu until you can determine your most successful items.
Events and partnerships
Food trucks are a perfect option for events and partnerships with local breweries, gatherings, and other community events thanks to their mobility. It's simple enough to drive your food truck into a parking lot or field and set up shop after establishing a collaborative rapport with local businesses.
Partnerships serve as a win-win for all parties involved – especially as pop-up dining experiences continue to gain popularity. You get to operate your business and connect with new customers while the brewery or carnival that you have partnered with gets to fill a gap in their services to their customers.
Breweries, carnivals, and festivals all make for prime partnerships as there'll often be an overlap in the kind of customer base that you both have. You'll also both benefit from the added bonus of customers who are there to enjoy the event and food – often coming hungry.
Social media
Having a social media presence is key to running any kind of food service business in 2022. Platforms like TikTok, Instagram, Facebook, and Twitter make it increasingly easier for food truck operators to reach their target audience – be that based on details like locality or age.
Your demographic will vary based on factors like the food you serve, where you're located, and your overall brand. Social media gives you a simple way to interact with your target audience and the ability to market directly to them. You can share your truck's location if you move around frequently, unique behind-the-scenes looks at how you operate, and even share your menu if you routinely switch things up.
Having an established social media presence for your food truck brand is all about engaging with your customers. For example, Toast customer Gateway Bagel Co. has a distinctive, casual social media presence on Instagram that they use to highlight their online ordering and the numerous bagel creations they whip up on the regular.
The labor shortage
Even pre-pandemic, the restaurant industry at large has long since had major challenges in recruitment and retention of staff. Once COVID-19 was in full swing, restaurants found themselves closing down and dramatically reducing staffing.
2022 sees the restaurant industry, food trucks included, facing an industry-wide labor shortage. COVID-19 accelerated a number of already existing issues – low wages, lack of benefits, and employees feeling severely undervalued. A substantial number of restaurant employees have left the industry over the last few years and the Bureau of Labor Statistics notes that about 955,100 openings for food and beverage related workers are projected each year from 2021 – 2031.
But despite the labor shortage, restaurant sales continue to grow. Based on sales from restaurants on the Toast platform, total restaurant sales are up 41% year over year. This rebound has helped to fuel restaurant growth and can hopefully provide space for adjustments to be taken into consideration for food truck operations.
Consider focusing on your staffing retention efforts and double up on your hiring tactics. You can also take advantage of efficient technology like the Toast Food Truck POS that helps streamline the ordering process and keeps your customers moving quickly.
Vegan and Plant-based alternatives
According to a 2021 survey on plant-based foods conducted by the International Food Information Council (IFIC), about 65% of those surveyed reported eating plant-based meat over the last year. That coupled with vegan eating becoming a mainstream niche in recent years belies the growing trend of vegan and plant-based alternatives in the food industry at large.
More and more customers are interested in vegan-based dishes and plant-based alternatives for a range of reasons – personal taste, health, concern over animal cruelty, or just because they want to dip their toe into vegan eating. These alternative options have taken off and the food truck industry has not been left untouched.
With a focus on sustainability, plant-based menus offer customers an appealing option in the food truck space – especially on campuses, near busy urban centers, and in rural locations that may not have access to fresh, vegan options regularly.
Consumer trends
Food truck customers run the gamut of what they are interested in eating. This opens the door to essentially endless possibilities in terms of what local customer bases want to see in their food truck scene. Over the last few years, consumer trends have pointed to a few popular types of food trucks that do extremely well, no matter the location.
Some of the most popular types of food trucks in 2022 include:
Tacos

Street food

Grilled cheese

Ice cream

Sandwiches

Baked goods

Smoothies and juice

New food combos like the Phoritto (Pho burrito)

Regional foods specific to your area
Alternate options to mortar restaurants like food truck takeout and delivery are here to stay. Takeout and delivery sales increased 59% from Q4 2019 to Q4 2021 and continue to remain elevated. To help keep that momentum up for your own business, keeping an eye on consumer trends in terms of food truck ideas can serve a strategic purpose during 2022.
Technology Innovation
Labor shortages are still impacting the restaurant industry as we discussed previously. But restaurant technology, like Toast POS, is serving a critical support role for restaurants and food trucks this year. Innovative features like QR codes, mobile apps, and offline mode streamline the ordering process for employees and customers alike.
In our most recent Restaurant Trends Report, we saw that most restaurants using Toast completed 4.5% more transactions for each employee hour worked in 2021 vs. 2020 — automation from POS systems and mobile and online ordering make restaurant operations far more efficient, while also improving the dining experience.
Restaurant technology was a crucial feature during the pandemic and following. POS systems and their automated processes helped address a wide range of issues that restaurants were facing – keeping customer communication effortless and quick.
The food truck industry keeps on trucking
The emerging trends and statistics in 2022 highlight that there have been a number of long lasting changes that operators, employees, and customers are contending with following the COVID-19 pandemic. And while certain areas of the industry are facing difficulties, the food truck industry is still standing strong.
Restaurants in general have seen a full rebound and are exceeding pre-pandemic sales levels, with an average GMV increase of nearly 6% from Q4 2019 to Q4 2021. Food truck operators have responded to rising challenges this year by shifting their menus online, working to retain their staff, and embracing the use of the Toast POS system to keep their trucks operating smoothly.
The 2022 trends and statistics reflect the resiliency of the food truck industry as a whole, even as the space continues to evolve.
Related Food Truck Resources
Opening a Restaurant Checklist
So many things go into opening a restaurant. Use this free PDF checklist to set your new restaurant up for success.
Get free download