In today's digital age, your restaurant's web presence can be your most powerful weapon or your greatest downfall. In fact, 1 in 5 restaurant operators name attracting and retain customers as their biggest challenge, according to the 2017 Restaurant Success Report. Without the right marketing strategy, attracting and retaining customers is even harder.
Since developing an online marketing playbook can be a daunting task, we compiled a list of ideas to help elevate your restaurant's online marketing presence.
Whether you're a digital native or a tech newbie, read on for actionable restaurant marketing ideas that can help your business stand out.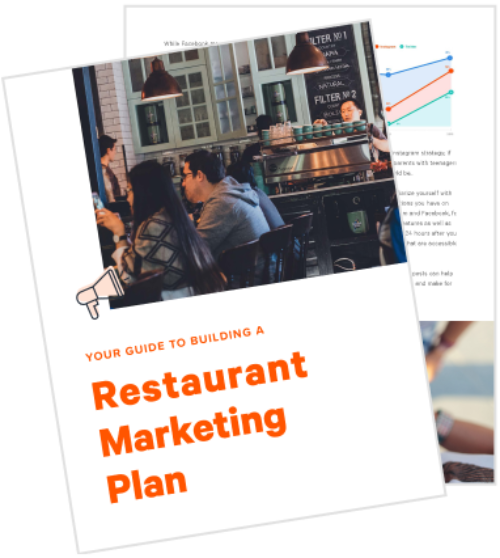 Restaurant Marketing Plan
Create a marketing plan that'll entice and engage the customers you want with this customizable marketing plan template and interactive calendar from Toast.
Download
Level 1: Newbie Restaurant Marketer
Does the very idea of using a computer to do more than Google something or check your email terrify you? Don't worry; even someone with minimal computer skills can have an online marketing presence.
Reach Out to Your Network
Have any tech-savvy friends or family who can advocate for your business? These people could be the resource you need to improve your restaurant's web presence. Ask them if they would be willing to post on your behalf or manage any piece of your online marketing strategy.
Better yet, ask them to teach you so you can develop an understanding for yourself.
Outsource Website Development
Nothing is more fundamental than a restaurant website. If you can't build a site on your own, outsourcing the project to an agency or freelancer is always an option.
Make a Google My Business Profile
Claiming your Google My Business Profile is probably the most important thing you can do to improve your restaurant's web presence.
With a complete profile, a sidebar featuring your restaurant's location, category, hours, contact information, menu, reviews, popular times, and images will appear on the search results for your restaurant as part of the Google Knowledge Bar.
Check out what happens when you search for Asian fusion restaurant Mei Mei.
Additionally, your business will be featured on Google Maps if someone is looking for a restaurant nearby. This is a quick way to show potential diners information about your establishment and make them more likely to visit. All you have to do is make a Google Plus account for your restaurant and claim your business listing.
Level 2: Beginner Restaurant Marketer
If you have some website and social media skills, but have no idea where to start, this is the place for you.
Create Restaurant Social Media Accounts
Restaurant social media (particularly Facebook, Instagram, and Twitter) is one of the easiest ways to promote your restaurant online. To start, most businesses opt for a Facebook Business page. Why?
They rank high on organic search results.
They display a lot of important business information (such as hours, location, contact information, and images).
They're great for easily interacting with customers.