State of Canola Oil Prices: Wholesale Restaurant Food Cost Trends
See trends and fluctuations for wholesale restaurant canola oil prices based on proprietary Toast data.
The average national price for a pound of canola oil is $1.27 in August 2023. Restaurants commonly purchase canola oil in 35lb containers, so the average price per container is $44.45 in August.
Restaurant canola oil prices rose 2% month-over-month from July to August. Here's a breakdown of recent month-over-month fluctuation in canola oil prices:
Historic canola oil prices trends
Here's a breakdown of canola oil price movements over the past four years for restaurants:
Canola oil spiked at an average cost of $1.53/lb in June and July of last year — not a surprise given the record inflation that drove up prices of food. Price increases have subsided some since then as the global food and restaurant supply chain has adjusted to shortages and disruptions from the Russia and Ukraine conflict.
The average price restaurants have paid for a pound of canola over the past four years is $1.09/lb.
USDA's Consumer Price Index (CPI) forecasts range for canola oil prices in 2024
The U.S. Department of Agriculture Economic Research Services (USDA ERS) forecasts ranges with a low, medium, and high future price of food products. The forecast relies heavily on the CPI data provided by the U.S. Bureau of Labor Statistic.
Based on USDA forecasted ranges, 2024 restaurant canola oil prices may fluctuate between $1.20 on the low end and $1.47 for the upper range.
How to food service operations can manage inputs from high food prices
Volatility from cereal grain exports and oil products may give pause to chefs and operators cooking with it. It can be tough to maximize margins and sustain profits with cost fluctuations on such a critical ingredient.
Hopefully, restaurants using canola oil have in-depth cost tracking tools that enable them to see the impact of rising costs across their menu items.
Next steps informed by this data may include:
Switching to different cooking or fryer oil

Reducing the amount of oil used during cooking

Purchasing in bulk when prices are in a favorable range
What is canola oil and the canola plant?
Canola oil is made from the canola crop. It's part of the brassica plant family, same as mustard, broccoli, Brussels sprouts and cauliflower.
The crop produces seed pods as well as small, yellow flowers. The seeds are similar to the size of poppy seeds. It's a highly efficient seed, containing about 45% oil. Canola seeds contain about 45 percent oil.
The crop is actually derived from rapeseed plants — though the two plants make starkly different oils. According to the U.S. Canola Association:
Canadian scientists used traditional plant breeding in the 1960s to practically eliminate two undesirable components of rapeseed — erucic acid from oil and glucosinolates from meal — to create "canola," a contraction of "Canadian" and "ola."
Exploring the global sources of cereal production for canola oil
Cereal production plays a vital role in meeting global demand for canola oil.
The crop is grown in the United States, Canada, Australia, Europe, and China. It can also be referred to as "double low rapeseed" in these countries, alluding to it being modified from rape seed less the low levels of erucic acid and glucosinolates.
The United States grows around 2 million acres of canola, predominantly in Idaho, Kansas, Kentucky, Minnesota, Montana, North Dakota, Oklahoma, Oregon, Texas, Washington, and a few other states.
Transportation costs and labor costs in cereal-producing countries, coupled with efficient harvests and logistics networks, impact the availability and pricing of cereal exports.
Additionally, the demand from major importers like China further influences trade dynamics and global cereal distribution.
Restaurant Canola Oil at the Mercy of Commodities Prices and Trading
As a staple ingredient in restaurant kitchens, canola oil plays a vital role in menu offerings and culinary creations. However, the pricing dynamics of canola oil are closely tied to commodities prices and trading, leaving restaurant owners and operators susceptible to volatile market conditions.
Fluctuations in commodities prices, including upward pressure on energy prices, can significantly impact the cost of canola oil. As a core component of the food system, any changes in commodity prices can ripple through the entire supply chain, leading to higher food prices and potential food price inflation for restaurants.
To navigate these challenges effectively, restaurant owners and operators must stay informed about the economic factors driving commodities prices, such as fluctuations in energy costs and global supply and demand trends.
Start tracking canola oil prices today
While canola oil doesn't directly show up on menus, it's embedded into recipes and restaurant food items. Accounting for canola oil may not be the easiest task given the nature of its use in kitchen — though it's essential that operators give it an attempt.
Incorporating canola oil prices — and all ingredient costs — into financial reports requires restaurant operators to have a strong back-of-house foundation built on invoice automation.
Invoices are the single source of truth for restaurant costs — pinpointing prices and fluctuations for individual ingredients as well as paper goods, non-alcoholic beverages, and more.
With accurate and up-to-date ingredient prices from invoices, operators can start calculating plate costs. Plate costing is a detailed exercise that zooms into the recipes and/or individual ingredients that make up a dish — requiring detailed recipe costs and portion costs for ingredients.
Costing exercises can help show how each component is contributing to the overall profitability of a dish or drink. And recipe costing software can help make it easier to calculate and achieve an ideal balance between portions and profits.
Methodology
Toast analyzed monthly invoice items for canola oil from restaurants using xtraCHEF by Toast. Items are weighted by the frequency of orders, not quantity. A standard unit of measure is determined so that an average price can be calculated across all invoice inclusions of the ingredient.
How Toast Works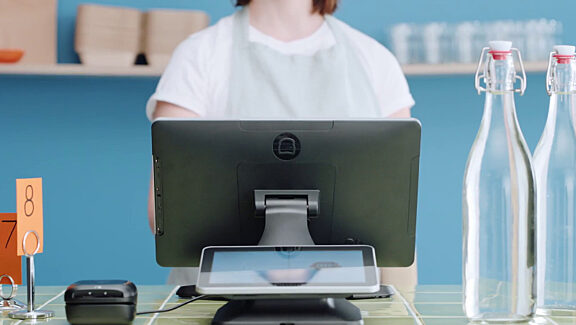 Quick to learn, easy to use
A POS platform built to grow with your restaurant
Running a restaurant is hard. Using Toast isn't. See how Toast differs from other point of sale platforms and get a customized walkthrough for your unique needs.
Quick to learn, Easy to use
Want to see Toast in action?
We'll handle your info according to our privacy statement.
Are you a Toast customer? Log in to Toast.
By requesting a demo, you agree to receive automated text messages from Toast. We'll handle your info according to ourprivacy statement. Additional information for California residents availablehere.
DISCLAIMER: This information is provided for general informational purposes only, and publication does not constitute an endorsement. Toast does not warrant the accuracy or completeness of any information, text, graphics, links, or other items contained within this content. Toast does not guarantee you will achieve any specific results if you follow any advice herein. It may be advisable for you to consult with a professional such as a lawyer, accountant, or business advisor for advice specific to your situation.
RESOURCE
Restaurant Invoice Automation Guide
Use this guide to learn more about your restaurant invoices, the value within, and how to consistently and accurately tap into it to make smarter decisions.