DISCLAIMER: This content is provided for informational purposes only and is not intended as legal, accounting, tax, HR, or other professional advice. You are responsible for your own compliance with laws and regulations. You should contact your attorney or other relevant advisor for advice specific to your circumstances.
For a while, it seemed like there was a new brewery popping up every week. Though the boom in local breweries has slightly slowed, the demand for craft beers is still high and consumers love going to breweries for great beers and great food.
Because of the COVID pandemic, U.S. craft breweries saw a 9% decline in sales in 2020. They were then able to see an 8% recovery in 2021. Compared to full-service restaurants and typical bars, breweries were lucky to have a built-in, easy off-premise revenue stream to keep them afloat during the height of the pandemic. They were already producing beers that could easily be sold in bulk, online or in person, for consumers to drink at home.
Now, in 2022, brewers and their teams are continuing to get back onto steady ground, but they're facing new challenges. Craft breweries have not reached pre-pandemic sales yet, thanks to challenges like supply chain issues and the labor crisis.
We'll get into everything you need to know about the beer and brewing industry today.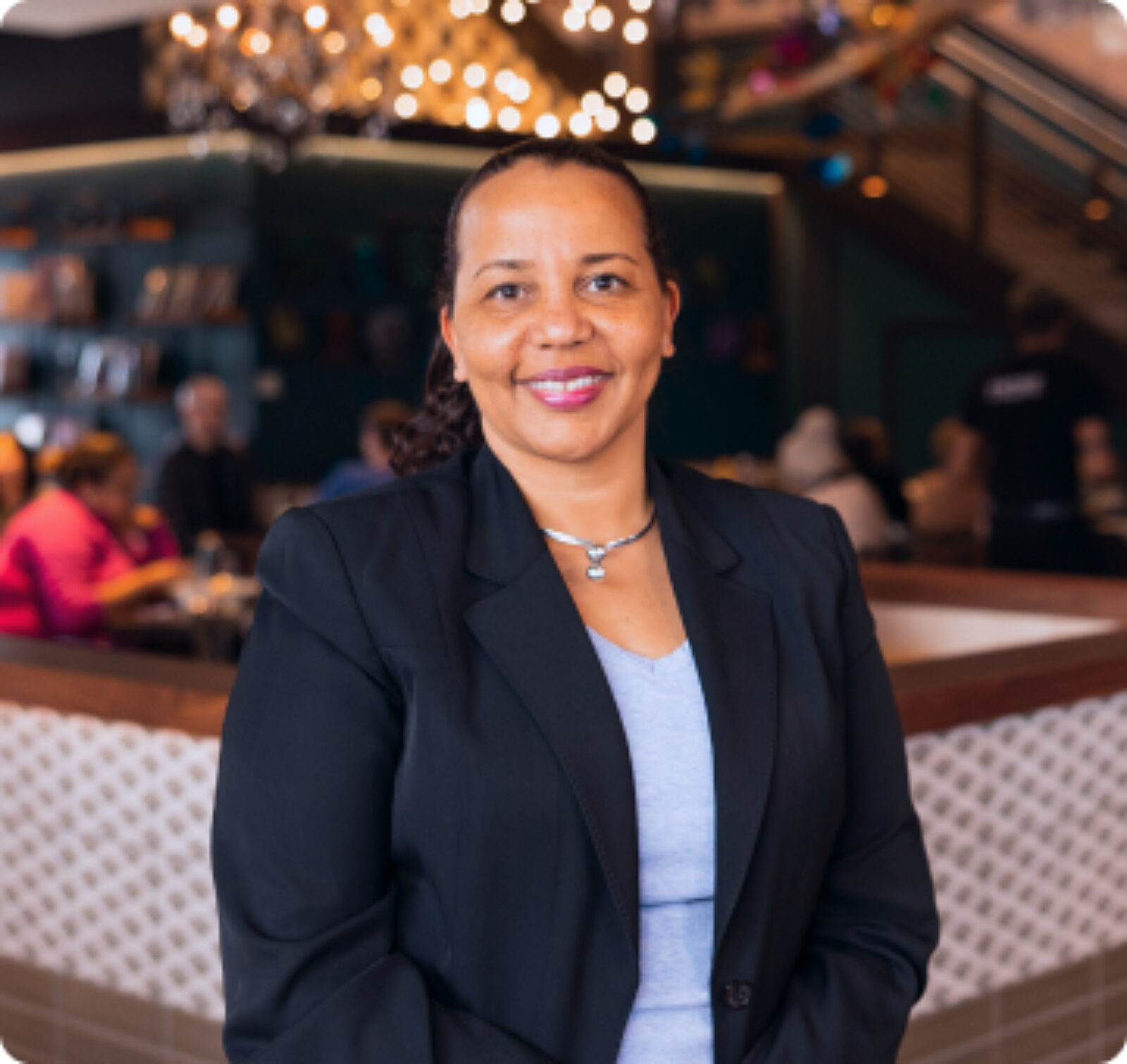 Learn how to build (and rebuild) your team with Joy from Busboys and Poets.
Your Guide to: Restaurant Staffing
Brewery industry market analysis
The market segmentation in the beer industry includes two distinct camps: off-trade, which means beer purchased for consumption at home, and on-trade, which refers to beer consumed on-premise at a brewery, bar, or restaurant.
Overall, in 2022, the US beer industry revenue will have grown to $111.5 billion, and the beer market is expected to keep growing by 9.38% each year.
The vast majority of the beer industry market share is still held by major corporations. The top five companies, including Annheuser-Busch Inbev, a brewing company and distributor, account for a staggering 60% of global beer sales. Despite this, local and craft breweries continue to open everywhere and provide beer drinkers with fun and interesting brews to try beyond what they can find at the supermarket.
Breweries have been booming since the 90s, with the craft beer craze really picking up around 2006. But before then, over the course of the second half of the 20th century, brewpubs became legal around the US, one state at a time, as they surged in popularity. Then, in 2013, microbreweries would overtake brewpubs in popularity.
What's the difference between breweries, brewpubs, and microbreweries? Brewpubs are restaurant-brewery hybrids, with at least 25% of their onsite brewed beer sold and consumed onsite. Microbreweries, on the other hand, sell at least 75% of their brewed beer to other retailers, but they often have a small area at their large facilities for onsite consumption. Some offer food, some don't.
Steadily, beer consumption continues to shift towards drinking out of the house instead of at home: By 2025, 47% of spending and 25% of volume consumption of beer will be attributed to bars, restaurants, and breweries.
Brewery industry trends emerging in 2022
Supply chain concerns
Because of the pandemic, global conflict, and climate change disasters that have occured in the past year, beer production has encountered roadblock after roadblock. Agriculture has been heavily impacted, so barley, wheat, and other critical raw materials for beer have been delayed, unavailable, or at a vastly higher price than usual.
This has meant that breweries everywhere are raising their prices, and in some cases, limiting their offerings to a smaller range of beers. If an ingredient has become prohibitively expensive, and a brewer would have to charge $20 for a beer to bring in their target profit margin, it's not worth keeping on the menu.
Recipe costing is especially important for large-scale beer operations, so an inventory platform can be a big help instead of tackling the job manually.
Events and local food partnerships
Breweries are often perfect spaces for hosting events, from weddings to craft fair pop-ups to Dungeons and Dragons meetups to trivia nights and concerts. They're typically open spaces with big tables and they lend themselves well to hosting large groups.
Some breweries choose to partner with local restaurants and food trucks to provide food for their patrons. It's a nice-to-have during normal weekly service, but it's necessary on days when they're hosting events, as guests will be sticking around for many hours if all goes well. And drinking great beers can certainly make patrons hungry — so it's a good idea to provide a way to feed the crowds and increase average check size.
E-commerce and social media
Thanks to the pandemic, breweries had to up their ecommerce game, offering beer sales online, either for local pickup or delivery, or even nationwide delivery. Luckily, beer is relatively easy to ship locally or even globally, especially when compared to what restaurants go through when offering meals to go.
Breweries used social media to reach their customers and target demographic, advertising sales and new beers, to make up for lost on-premise revenue over the course of the pandemic. Though on-premise consumption has now returned, nearly in full force, online beer sales continue to be a dependable revenue stream for breweries.
Beer brands know that to reach their target audience online, it's important to post where they are. If your microbrewery is full of young families and millennials, Instagram may be your best bet. If you're in a college town and cater mostly to Gen Z, sharing TikToks about the brewing process is a great way to draw in both online and on-prem sales.
Taprooms are gaining popularity
As opposed to microbreweries and brew pubs, taprooms are a new, booming form of on-premise beer drinking spaces. Taprooms, which are breweries that have a small space for consumers to come drink their beers, don't offer any food and are typically somewhat industrial in look and feel. Many sell their beers wholesale and direct to consumers to drink at home.
The labor shortage and staffing crisis
One of the biggest challenges still causing headaches among brewers is the labor crisis. Staffing has been more difficult than ever, as many bar industry workers left the field during early COVID and have since found better pay and a covid-safer work environment elsewhere.
This means it's harder to attract great staff, so breweries are raising their wages and providing better benefits — which, along with a great company culture, works wonders. But this does mean that labor costs have also skyrocketed, so breweries have had to raise their prices to cover these additional costs.
Learn more about how hospitality businesses are embracing change and creating a work environment that attracts the best talent.
Beer industry consumer trends
There are dozens of beer styles, from the mainstream to the ultra-niche. While some beer trends come and go, others have shown real staying power. But among beer drinkers, especially craft beer enthusiasts, there's always an appetite to try something new, high-quality, and exciting.
Out of all the types of alcoholic beverages, beer is by far the most commonly consumed drink in the U.S., with the majority of drinkers opting for light beer.
Here are some beer trends making waves at breweries these days.
Hard seltzers. Beer companies of all sizes adding hard seltzer to their roster of beverages, since the drink has become exceedingly popular among various demographic groups.

Rosé beer. Since around 2019, rosé beer has been a popular type of beer made by craft brewers. They are typically in the realm of goses and sour beers, and have special ingredients like berries, grapes, or hibiscus to lend tartness and color.

Sours. Sour beers, including goses, have grown in popularity over the past several years, offering a very different drinking experience than a typical lager or ale. They range from slightly sour to mouth-puckeringly tart, and often feature ingredients like citrus and coriander, but they get the bulk of their tartness from the bacteria produced in the fermentation process.

Lager. A longtime easy-drinking, crowd-pleasing favorite, lager is a bottom-fermenting beer originally from Bavaria and the surrounding areas. Budweiser, PBR, Coors, and many other well-known beers are lagers. In fact, it's the most popular type of beer worldwide.

Hazy IPA. In the early 2010s, super hoppy double (or even triple) IPAs were extremely popular among craft beer drinkers. Today, hazy IPAs have gained popularity, getting their name from the fact that they are unfiltered and dry-hopped, lending their cloudy look and more delicate, often fruitier flavor.

Stouts. Dark, sweet, often chocolaty stouts are a go-to choice for a fall and winter beer. They're heavier in feel, and sometimes even creamy, but range widely in alcohol content.

Pale ale. Brewed with pale malt and ale yeast, these amber-colored beers are bready and caramelly, with a moderate alcohol content. They're a popular choice to pair with a wide variety of foods, so they're a great choice for a brewpub.

Non-alcoholic beer. Every year more and more people choose to cut down their alcohol consumption to protect their long-term health, or cut it out completely. Beer companies of all sizes have caught on to this trend, brewing zero-proof beers that let the drinker enjoy the taste of beer without the hangover.
Technology, innovation, and automation
Breweries, like restaurants of all kinds, have invested in updating their tech to make operations run more smoothly during the pandemic and beyond. From POS systems with built-in online ordering capabilities, to handhelds that let servers take orders easily all over the taproom, to QR codes that guide customers through the ordering process on their own, to loyalty apps, updated restaurant technology has helped breweries maximize revenue and get by during tough times.
Breweries continue to create great beer-drinking environments in their communities
Breweries continue to pop up in new neighborhoods, providing a fun environment for beer drinkers to relax and enjoy a few brews. Many partner with food trucks or restaurants nearby to provide food and snacks, while others have onsite full-service kitchens. Some are dog-friendly and family-friendly, while others are much rowdier.
But no matter what type of brewery you run, staying on top of industry issues and beer trends can help you stay flexible and keep customers coming back week after week.
Related Brewery Resources
Opening a Restaurant Checklist
So many things go into opening a restaurant. Use this free PDF checklist to set your new restaurant up for success.
Get free download