DISCLAIMER: This content is provided for informational purposes only and is not intended as legal, accounting, tax, HR, or other professional advice. You are responsible for your own compliance with laws and regulations. You should contact your attorney or other relevant advisor for advice specific to your circumstances.
What makes the restaurant industry so interesting?
In recent years, we've witnessed a huge spike in online ordering, a new focus on reducing food waste, the adoption of server handhelds, the implementation of robots in restaurants, and a host of food trends that have surged across social media.
2022 is here, and it's already been a whirlwind. If things have gotten a little messy in your restaurant office – it happens! – take a moment to reassess and make sure you're still on course. We've got a few resources to help you with that.
Restaurant Management, Planning, and Budgeting Resources
What are the trends in the restaurant industry?
Restaurant industry trends can help paint a picture for how restaurant owners should plan and prepare for budget, staffing and training, and technology. For example, in 2021, online ordering and delivery are seeing massive spikes. Restaurateurs with knowledge of trends and statistics know that purchasing the necessary hardware and software to support online order and delivery, touchless menus, and other safety measures will succeed over their competition.
Restaurant industry trends include statistics and data like:
How many people work in the restaurant industry?

What percentage of workers are in the restaurant industry?

How many customers do restaurants have per day? Per month? Per year?
We've also compiled a list of 60 restaurant statistics from reports, studies, and articles across the internet that cover the state of the restaurant industry and point toward areas of opportunity for hungry owners and operators looking to stand out for the rest of 2022 and beyond.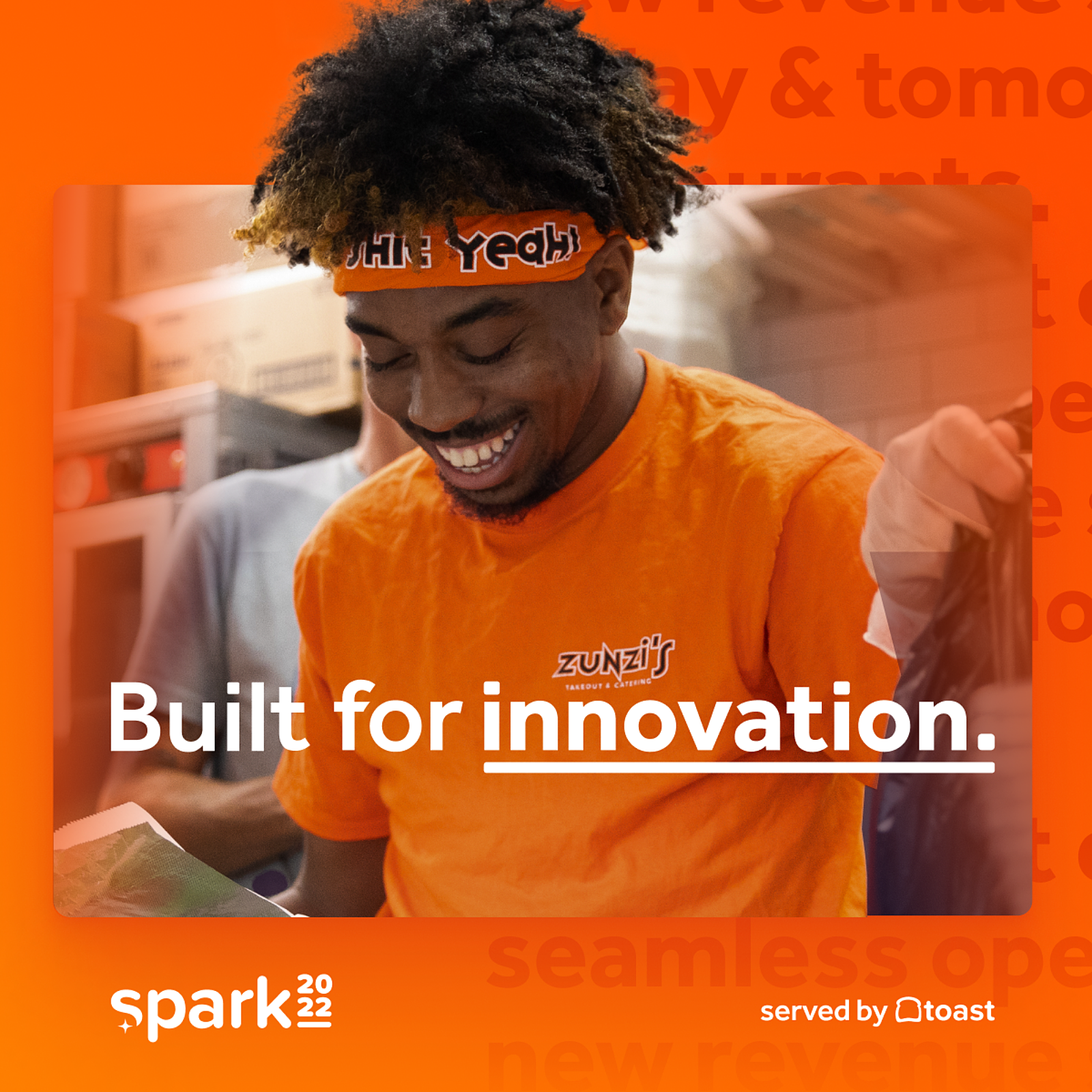 Spark: Served by Toast
Learn how Toast is building better experiences for restaurants, guests, and staff at Spark, an innovation event for restaurant people.
Restaurant Economy Statistics
These statistics outline trends in restaurants from a bigger picture perspective, from restaurant sales, dining trends, how much consumers spend on food, and more.
Restaurant Employment Statistics
These trends explore restaurant employees, hiring trends for restaurant staff, restaurant employee retention statistics, and more to help your restaurant stay competitive.


Restaurant Promotion Statistics
These restaurant industry statistics can help guide your social media and promotion strategy and attract new customers. Learn how your fellow restaurant owners are using marketing and social media to grow their business.


Restaurant Sales Statistics
These statistics will show trends in restaurant sales, how restaurant owners evaluate their sales reports, and overall profit trends in the restaurant industry.
Guide to the Restaurant Guest
Learn how to navigate changing guest expectations during and after the COVID-19 health crisis.
Get free download
Restaurant Consumer Statistics
Restaurant consumers have changed their habits in 2020. Here's how people are spending money at restaurants and consumer trends for the restaurant industry.


Restaurant Payment Statistics
Restaurant payment methods have changed more in the past year than they ever have. Here are the trends reported by restaurants and restaurant goers surrounding restaurant payment methods and technology.


Restaurant Food Statistics
Restaurant food statistics include ideas for how much variety your menu should have, what diners are looking for, and trends in food items and menus.


Restaurant Technology Statistics
Restaurant technology trends include statistics on POS software, payment processing, guest interaction tools and feedback tools, and what restaurant owners are looking for in technology products.


Related Restaurant Resources