What makes the restaurant industry so interesting?
In recent years, we've witnessed a huge spike in online ordering, a new focus on reducing food waste, the adoption of server handhelds, the implementation of robots in restaurants, and a host of food trends that have surged across social media.
2020 is halfway through, and it's already been a whirlwind. If things have gotten a little messy in your restaurant office – it happens! – take a moment to reassess and make sure you're still on course. We've got a few resources to help you with that:
We've also compiled a list of 60 restaurant statistics from reports, studies, and articles across the internet that cover the state of the industry and point toward areas of opportunity for hungry owners and operators looking to stand out for the rest of 2020 and beyond.
Restaurant Economy Statistics


Restaurant Employment Statistics


Restaurant Promotion Statistics


Restaurant Sales Statistics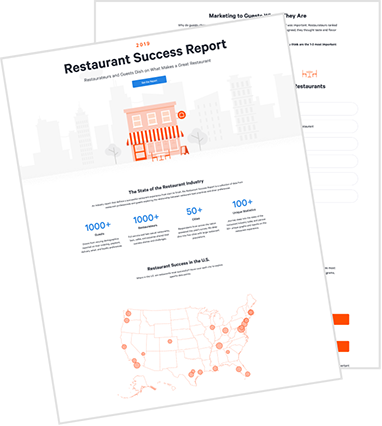 Restaurant Success Report
This industry report collects data from restaurant professionals and guests to help you understand what it takes to create a successful restaurant experience from start to finish.
Download
Restaurant Consumer Statistics


Restaurant Payment Statistics


Restaurant Food Statistics


Restaurant Technology Statistics