DISCLAIMER: This content is provided for informational purposes only and is not intended as legal, accounting, tax, HR, or other professional advice. You are responsible for your own compliance with laws and regulations. You should contact your attorney or other relevant advisor for advice specific to your circumstances.
Nightclub Name Ideas
Bars and nightclubs are amongst those most impacted by the COVID-19 pandemic. Social distancing isn't easy in crowded bars and loud clubs, meaning that many had to adapt throughout the past few years to stay afloat. But as the industry begins to recover, and the desire to return to normalcy grows, people are flocking to nightclubs to interact and celebrate.
As of 2021, there are over 60,000 bars and nightclub businesses open in the United States – so if you're looking to open one of your own, now is the time to do it.
One of the first steps in building your nightclub is choosing a restaurant name. It's the name that'll lead people to your business. It will be emblazoned all over your restaurant branding, your marketing, your packaging, and your social media accounts. That means it has to be a name you like, and one that represents your business effectively in a memorable and meaningful way.
Here are the four major steps of naming a nightclub, along with ideas to inspire your concept.
How do I choose a nightclub name?
Here's a brief overview of how to start brainstorming ideas so that you choose the perfect nightclub name for you.
Write down your vision for your nightclub, focusing on its mission and core values

Make sure your nightclub name isn't already taken

Play around with a name generator to spark new ideas

Reach out to your community for nightclub name ideas
Now, let's dive into further detail about each of these steps below (and then get into some cool nightclub name examples too!).
What are good nightclub names?
A great nightclub name should be unique to your business. It should stick in the minds of your patrons, and convey your brand, your personality, and what makes your business unique.
A good nightclub name also informs potential patrons of what goods and services you offer. It's easy to spell and remember so that potential guests can easily find you on Google.
Here are some tips to get you started on the path to discovering the right name for your new spot.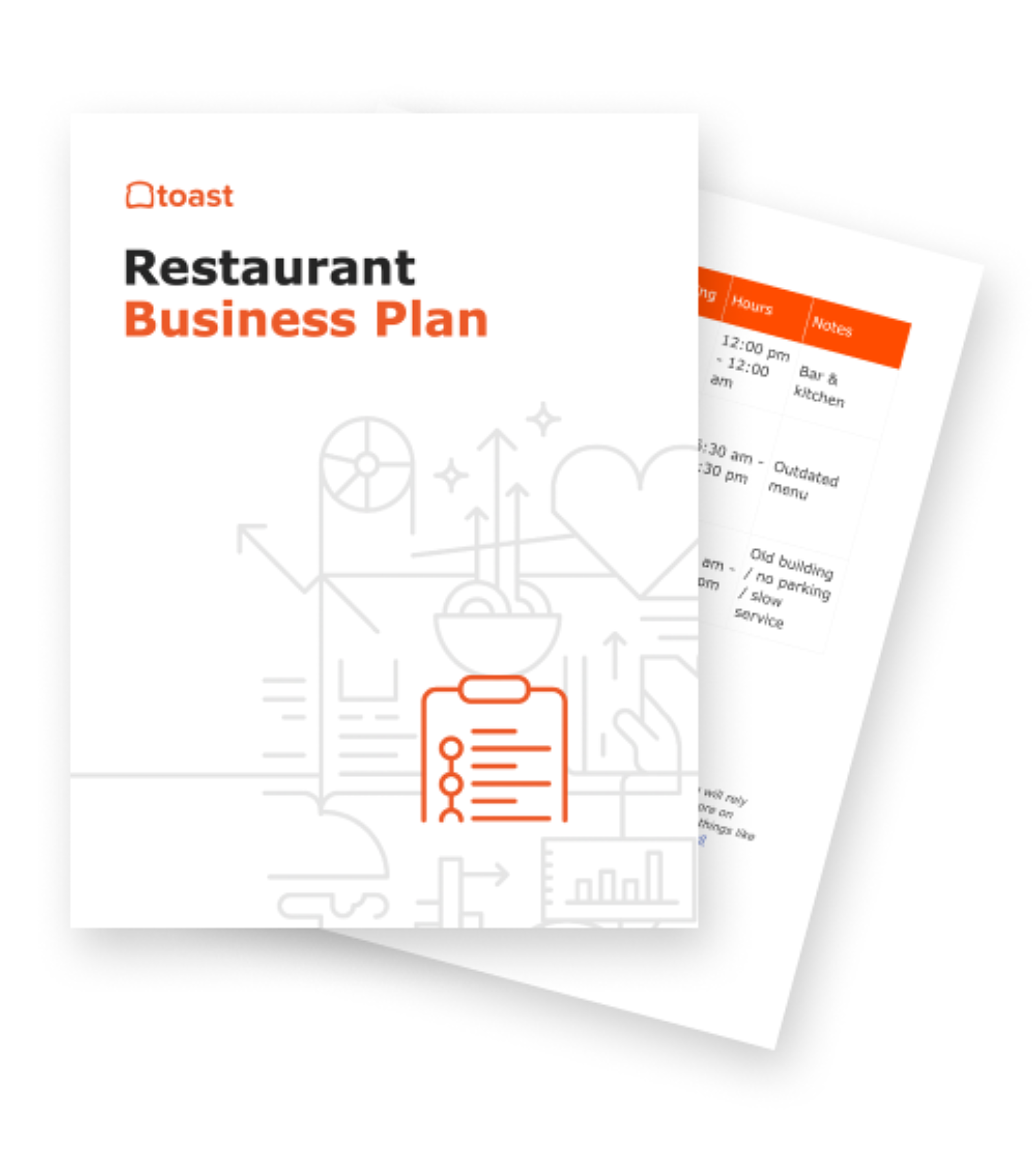 Restaurant Business Plan Template
No matter where you're at in your restaurant ownership journey, a business plan will be your north star. Organize your vision and ensure that nothing is overlooked with this free template.
Download
1. Write down your vision for your nightclub's mission, vision, purpose, and core values.
Your vision for your nightclub is the main driver behind your business. A big part of that is understanding your mission and core values. Your nightclub's mission statement describes who you are, why you're here, and what you plan to accomplish as a member of your community.
There is, however, much more to a nightclub name than just your mission statement. Let's do a little exercise. Grab a pen and paper and write down the following:
The type of music you'll be playing

Your nightclub's core values and mission

The intended personality and vibe of your nightclub

Adjectives you'd use to describe your nightclub

Your name (and the name of your business partners, if any)

Any family names that are important to you

The neighborhood or town where it'll be located
The purpose of this exercise is to pull out words and phrases that describe your nightclub, which can make up all or part of its name. This list will also come in handy when building out your restaurant business plan.
When you can't think of anything else to add, read back over your list of superlatives, adjectives, and descriptors and circle your favorites. These will be the building blocks for your nightclub name.
2. Choose a name that isn't already taken
To avoid copyright issues or accidentally sending your customers to another business, make sure your nightclub's name is completely unique. Once you've settled on a handful of contenders, run each of the possible names through some search engines and use the following resources:
Google search

Google My Business

The Yellow Pages

The Better Business Bureau

The United States Patent and Trademark Office's Trademark database search
Be thorough with your research, as copyright infringement can be very costly. To learn more about copyright infringement, visit Copyright.gov.
3. Use a nightclub name generator to spark new ideas.
Name generators can help you with writer's block and inspire you to try different word combinations you hadn't considered.
Some of the following generators ask for guidance in the form of keywords, and others just assemble random combinations of words. Either way, it's good to have your keyword shortlist on hand. Sure, some of the suggested names and combos will be unusable, but they'll still help you determine what you like and what you don't. And you may just find the perfect nightclub name amongst the results!
Nightclub Name Generators
4. Ask your community for nightclub name ideas
Most people who start nightclubs want to build something special for their community. So why not involve them from day one by asking for input on your name?
You can start by telling friends and family about your concept. By sharing your vision, it'll make it easier for them to brainstorm names.
Another effective way to reach your community is through social media. You can ask them to vote on which name they like best.
To build engagement around your social media post, you can also offer future discounts or even raffle off a free drink on opening day to all the people who help you with this task.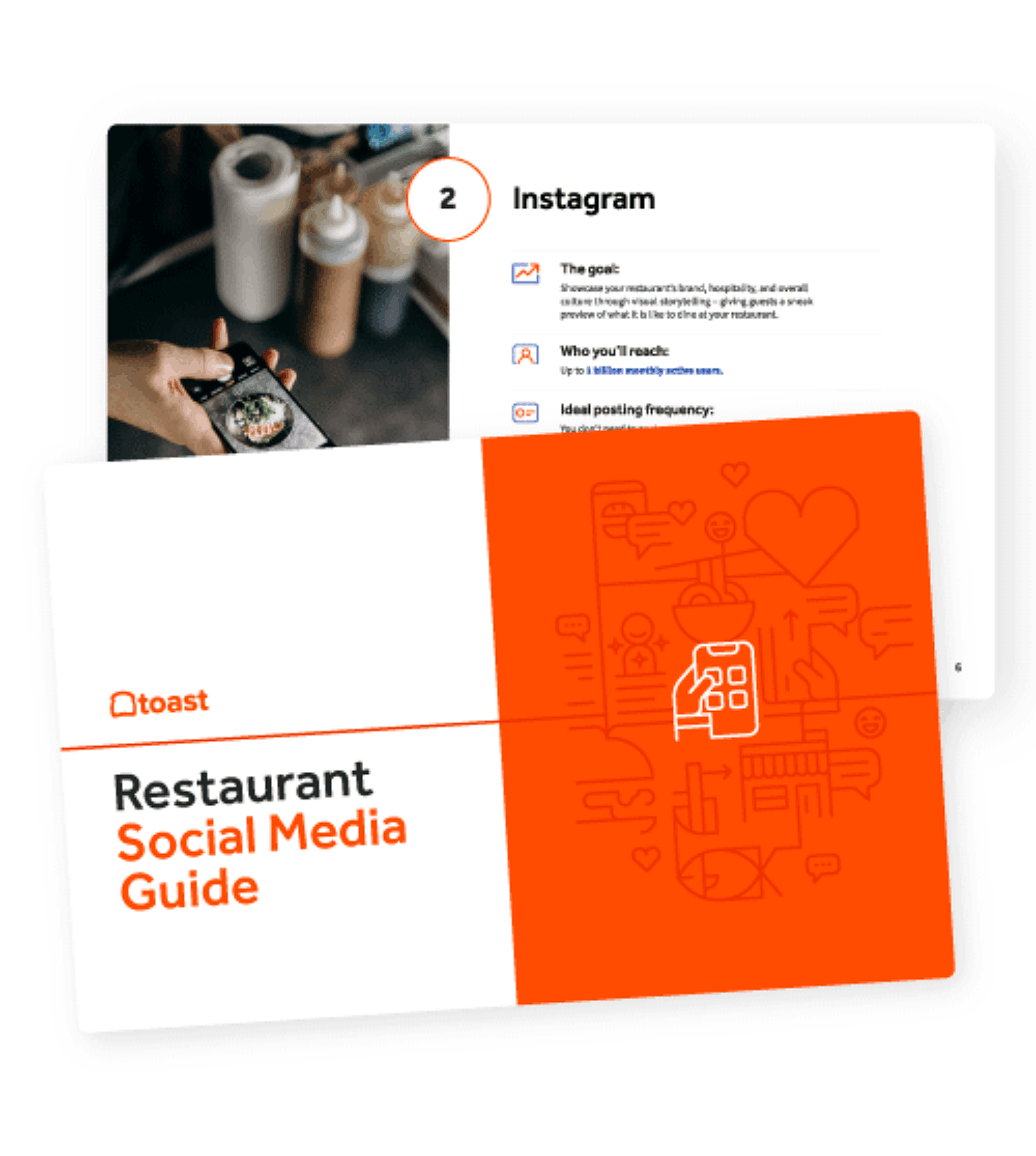 Guide to Restaurant Social Media Marketing
Learn how to optimize your social media presence to showcase your brand, tell your story, attract new customers, and engage with your audience.
Download
50 Actual Nightclub Name Ideas to Inspire You
Do you want your name to be funny? Simple? Bold? Cute? Inviting? Take a page from other clubs for inspiration.
Here are 22 of the best nightclub names around the country:
Cute Nightclub Names
Beehive – Boston, MA

The Fleur Room – New York City, NY

Cat's Meow – New Orleans, LA

Friends and Lovers – New York City, NY

Conga Room – Los Angeles, CA

OMG – San Francisco, CA

The Book Club – London, UK
Unique Nightclub Names
Havana Club – Boston, MA

Electric Room – New York City, NY

Three Dots and a Dash – Chicago, IL

VooDoo Rooftop Nightclub – Las Vegas, NV

House of Yes – Brooklyn, NY

The Echo – Los Angeles, CA

Soundcheck Underground – Washington, DC

Bodega Nightclub – Chicago, IL

Oddfellows – Las Vegas, NV

Living Room – New York City, NY

The Cill Spot – Atlanta, GA

The Big Bang Dueling Piano Bar – Cleveland, OH

Citrus – Portland, ME

Graffiti Bar – Philadelphia, PA
Rhyming + Alliterative Nightclub Names
Rumpus Room – New York City, NY

Denim & Diamonds – Mesa, AZ

Kit Kat Lounge – Chicago, IL

Dazzle Denver – Denver, Colorado

Double Dutch – San Francisco, CA

Dirty Dogg Saloon – Scottsdale, AZ

The Rhino Room – Seattle, WA

Pen & Pencil Club – Philadelphia, PA

Slippery Slope – Chicago, IL

Liquid Lounge – Boise, ID

Sidecar Social Club – Phoenix, AZ

Luna Lounge – Tampa, FL

BlueBird Nightclub – Reno, NV

Lava Lounge – Cleveland, OH
Funny Nightclub Names
Don't Tell Mama – New York City, NY

Rhythm & Brews – Tuscaloosa, AL

SHOTS – Miami, FL

Your Mom's House – Denver, CO

Hole in the Wall – Atlanta, GA

Olive or Twist – Portland, OR

Drunk Shakespeare – Chicago, IL

Bubba's Sulky Lounge – Portland, ME

Dirty Little Secret – Nashville, TN

The Doctor's Orders – London, UK

Electric Pickle – Miami, FL

Wasted Grain – Scottsdale, AZ

The New Dating Game – Chicago, IL

#VYBE – Denver, CO

Noise Complaint – Seattle, WA
Nightclub Name? Check.
Once you've chosen your nightclub name, it's time to build out your business plan and plot the way forward. Soon enough, you'll be pouring drinks for the whole town!
Related Nightclub Resources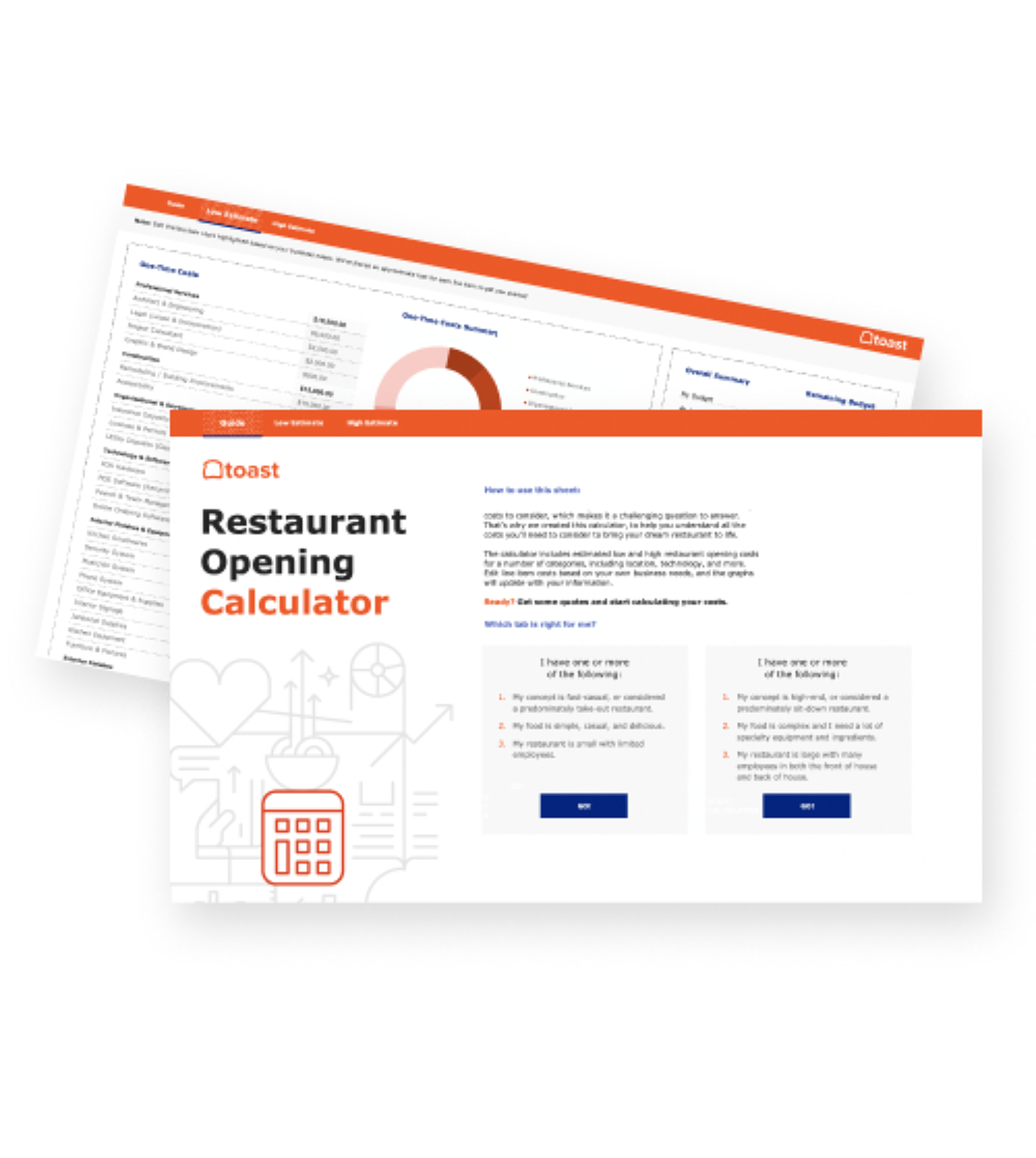 Restaurant Opening Calculator
This calculator lays out some of the fundamental financial costs of opening a restaurant, so you can start planning and bring your dream restaurant to life.
Download