DISCLAIMER: This content is provided for informational purposes only and is not intended as legal, accounting, tax, HR, or other professional advice. You are responsible for your own compliance with laws and regulations. You should contact your attorney or other relevant advisor for advice specific to your circumstances.
Cost to Open a Nightclub
Nightclubs have been a staple of dance culture and nightlife traditions for decades. As long as people want to keep dancing the night away and toasting to one another, nightclubs will continue being a presence in our country.
As of 2021, there are over 60,000 bars and nightclub businesses open in the United States. And as the world continues its "return to normal", the desire for large groups of people to celebrate together is sure to only increase when things start getting better.
Nightclubs are often lucrative businesses, with potential nightly profits ranging from $1,000 to $50,000 depending on location, design, and how successful your marketing is.
To get you started on the path of opening your nightclub of your dreams, the first thing you need to do is answer the question: how much does it cost to open a nightclub?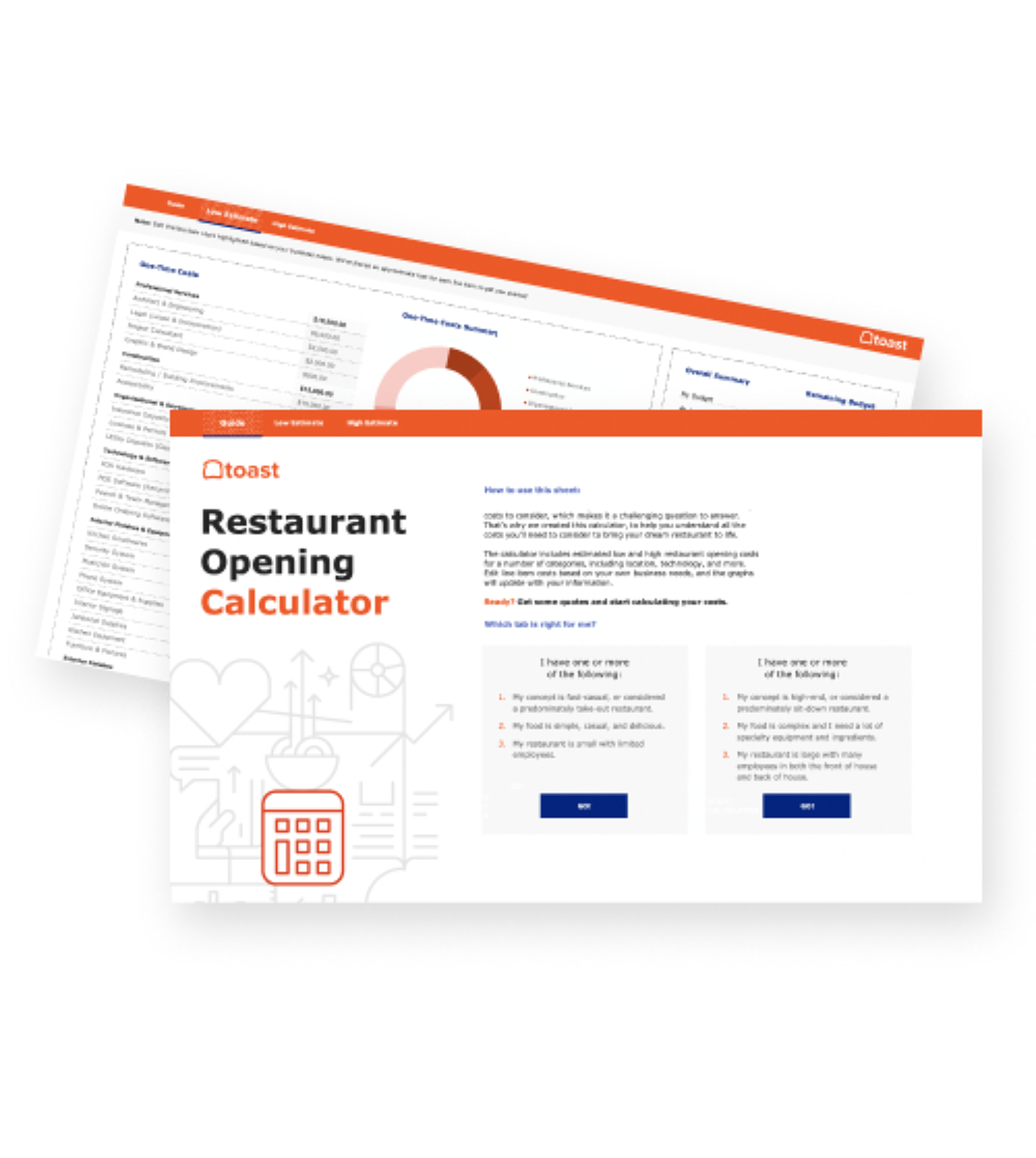 Restaurant Opening Calculator
This calculator lays out some of the fundamental financial costs of opening a restaurant, so you can start planning and bring your dream restaurant to life.
Download
Average Cost of Opening a Nightclub
The cost of opening a restaurant varies greatly depending on factors such as the type of nightclub you're opening, rent prices in your area, the equipment and materials you use on a day to day basis, and much more. The cost of opening your own nightclub will also vary greatly based on location. For example, opening a nightclub in a small city is estimated to cost around $100,000, while opening a big club in New York City can cost tens of millions of dollars.
On average, opening a bar or nightclub in the United States costs between $240,000 and $840,000 due to additional factors that nightclub owners need to factor in, such as:
Alcohol and an alcohol permit

Paying nightly rates for entertainment, performers, and DJs

Security and promoters

Expensive sound and light equipment
The most wallet-friendly way to open a nightclub is to buy a property that used to be a club or large bar if possible. Buying or renting an existing nightclub property will lower startup costs and lighten the load of a few steps, such as the interior and exterior design of the nightclub.
Nightclub Opening Cost by Square Foot
When planning for restaurant startup costs, the largest allocation of your budget will go to real estate costs. Before you begin looking for a prime nightclub location, you'll want to calculate exactly how much of that budget you are looking to spend on your physical nightclub space.
The average cost to open a nightclub or bar by square foot is $124. Depending on your intended use and how space is allocated, the average size of a nightclub ranges from 2,500 to 10,000 square feet. For example, if you were opening a 5,000 square foot night club you can expect real estate costs to be in the ballpark of $620,000.
Now that you have a good idea of how much it costs to open the average nightclub, use our Restaurant Opening Calculator to estimate the cost of your ideal nightclub.
Nightclub Startup Costs to Expect
With so many factors at play, there is no hard and fast cost for opening a nightclub. To ensure that you are spending within your budget through the startup process, take the time to map out all expected costs beforehand. Write an outline of what you will need to pay for and how you plan to pay for it, whether that be through business loans, government grants, or in cash.
By taking the time to outline your nightclub's business plan you can ensure that you are prepared for all the nightclub startup experience has to offer, including these startup costs and operational expenses.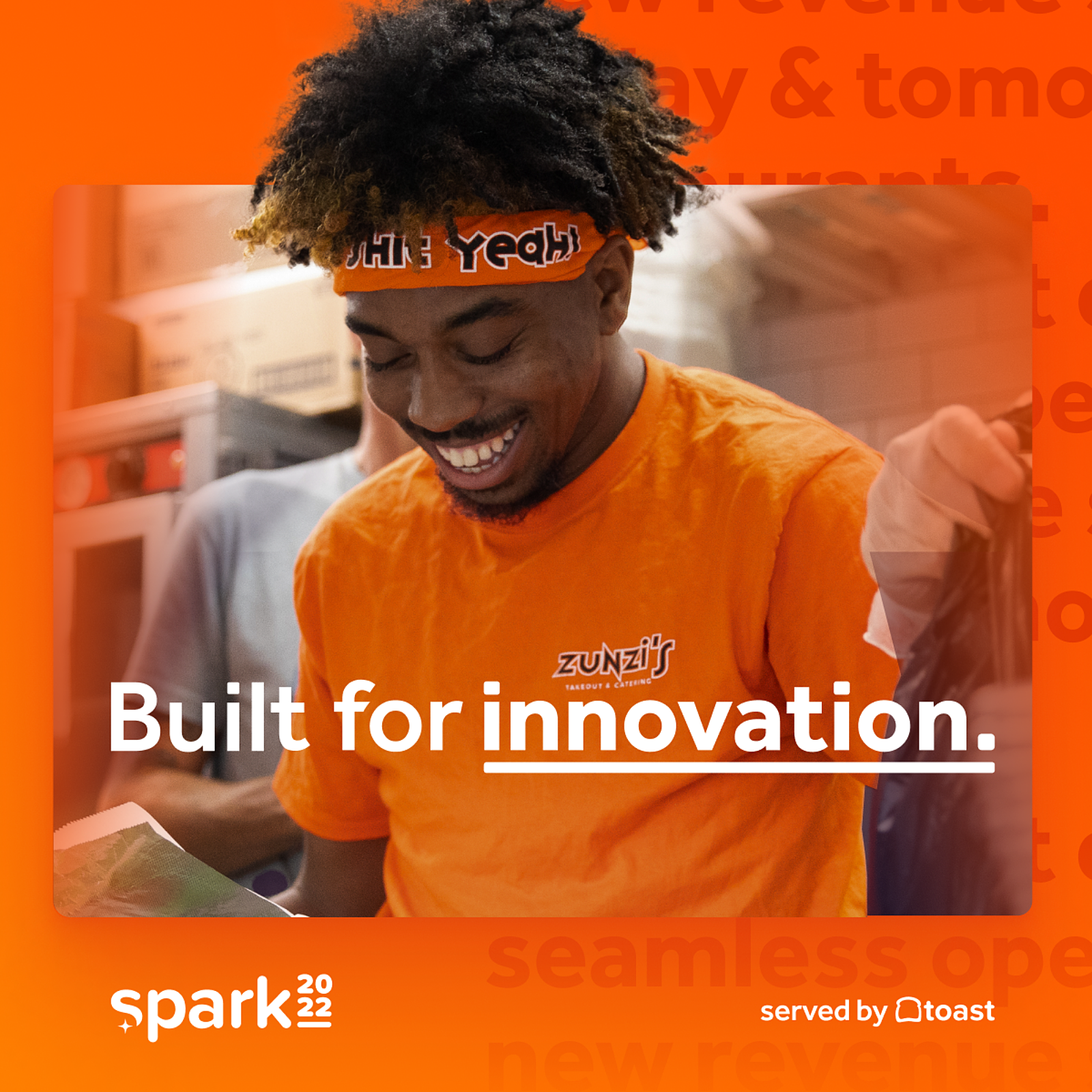 Spark: Served by Toast
Learn how Toast is building better experiences for restaurants, guests, and staff at Spark, an innovation event for restaurant people.
A Breakdown of Nightclub Startup Expenses
Use this breakdown of nightclub expenses as a checklist to help plan and manage your budget.
1. Utilities
Depending on whether you are building or buying your nightclub or renting a space, your utility costs will differ. If building your nightclub, your utility costs will begin during the construction period and if you have rented a location then your utility costs will begin during pre-opening.
Either way, nightclub utility costs can quickly add up with an average monthly utility cost of around $2,500 for electricity, water, and gas. Larger spaces should adjust utility expectations accordingly, and factor in the extent of lighting and DJ electricity needs.
2. Location
The ideal nightclub location is on a main street in a bustling city where nightlife has an existing presence. When scouting real estate, look for areas with younger-skewing demographics and an already established bar and dancing culture.
Because nightclubs are always brick and mortar locations, the first decision will be if you are going to build, lease, or purchase your location. Before building, review all relevant building codes and zoning laws for your location to ensure a nightclub is in compliance. Before leasing your buying, you'll likely need to obtain a valid nightclub Certificate of Occupancy (CO) — for this step, consider working with a professional real estate person, lawyer, and/or accountant.
3. Interior Design
The interior design of your nightclub will dictate its atmosphere and mood. You want your design elements to reflect your underlying purpose for opening the club. What is your mission? What do you hope to achieve by opening your nightclub?
When designing within budgetary restraints, start by infusing your design with personal elements — your guests will form a deeper connection with your space than if it were a sterile-looking or impersonal environment.
When allocating interior design budget, account for:
Seating and furniture

Dance floors

Bar size

Stage locations and size

Music systems

Signage, lights, displays

Custom built-ins and decor

Soundproofing
---
Read this next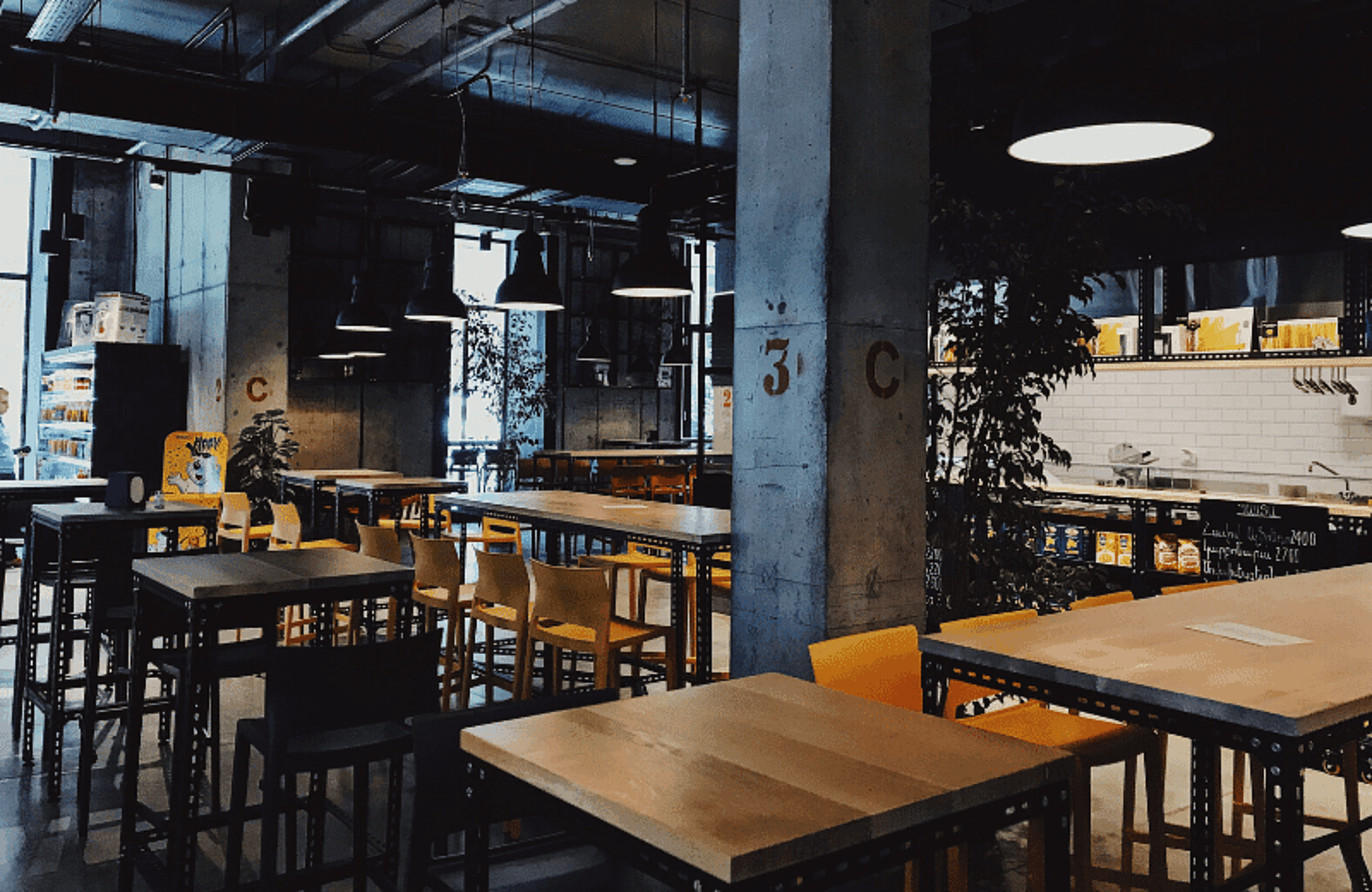 How to Design a Restaurant Floor Plan, Layout and Blueprint
Check out these restaurant floor plan examples and learn all about how layout contributes to making a restaurant as efficient and profitable as possible.
4. Nightclub Equipment
Although the equipment you purchase for your nightclub will be a large portion of your startup costs. Sound systems and lighting fixtures are expensive! But the good news is that many pieces of equipment are investments and one-time costs. That being said, there are many pieces of equipment that are required to run a fully-functioning nightclub.
Some nightclub equipment and their estimated prices are:
Walk-in refrigerator: $10,000

Walk-in freezer: $20,000

Bottle coolers: $1,000 each

Bar sinks: $900 each

Draft beer equipment: $500 each

Ice machines: $2,500 each

Washing machines: $1,400 each

Professionally installed sound system: from $20,000 to $500,000
---
Read this next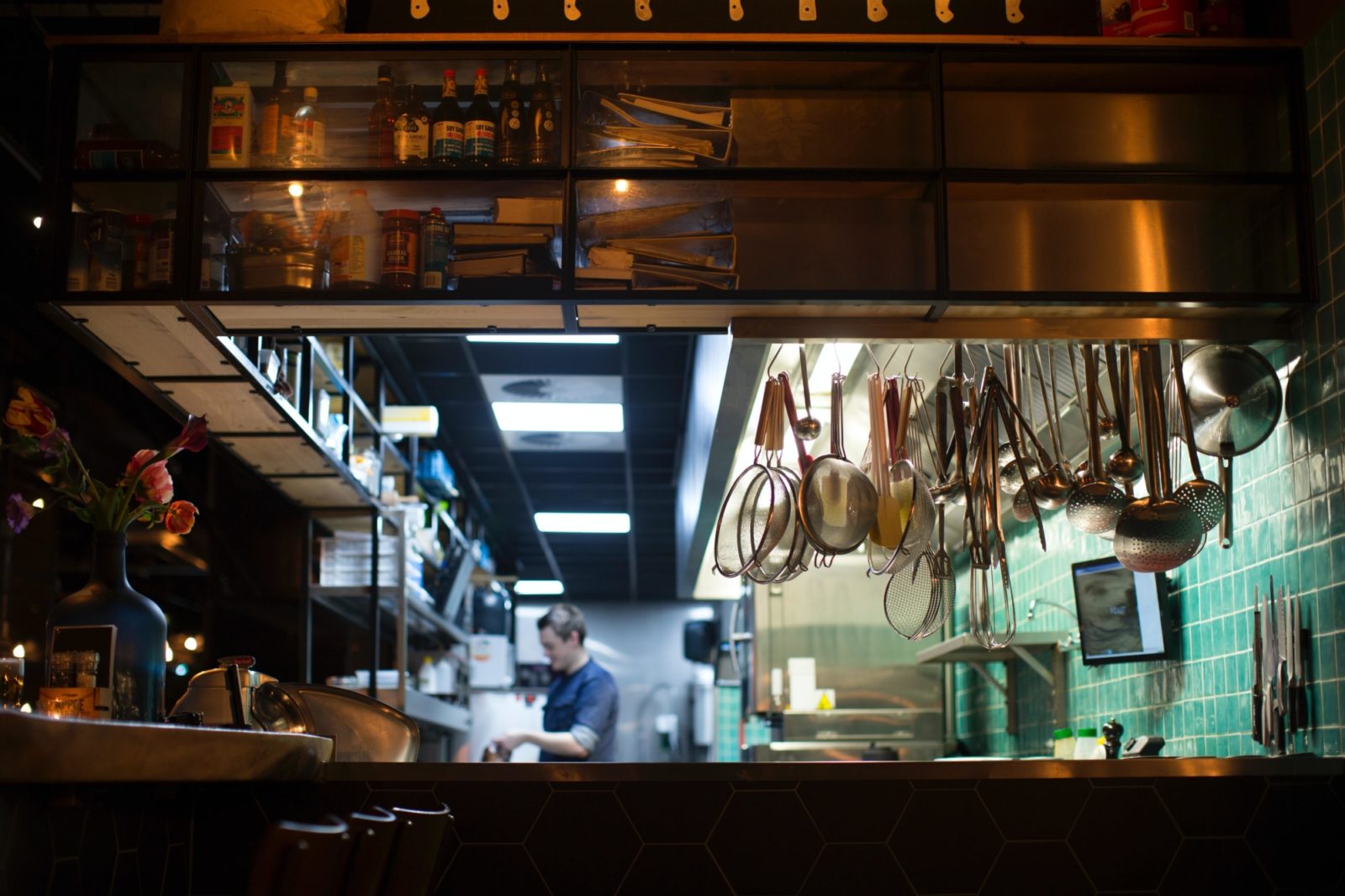 Essential Restaurant Kitchen Equipment: The Ultimate Checklist
Do you have the essential restaurant kitchen equipment and supplies you need? Check off this list to make sure your restaurant kitchen is all set.
5. Pre-Opening Expenses
For a nightclub, pre-opening expenses entail everything from training programs for new staff members to pre-opening marketing costs, such as plenty of starting inventory and branded swag.
Average pre-opening expenses for a nightclub include $10,000 in training costs and an additional $10,000 in marketing costs. Additional pre-opening costs include:
Restaurant labor and payroll

Merchandise

License and permits

Insurance

Office supplies

Research expenses

Grand opening celebration
6. Marketing, Branding, and PR
Speaking of marketing, your advertising costs will depend on whether or not you are creating a nightclub from the ground up or piggybacking off of existing brand recognition. It is a much more involved (and more expensive) process to market the former, due to the built-in trust associated with establishments with name recognition.
Regardless of whether or not your nightclub has an existing presence, marketing and public relations (PR) costs may include:
A brand identity

Branded merchandise

Social media marketing

Organic digital marketing

Paid ads

A website

Email marketing
Marketing costs for a new nightclub can range from virtually nothing (using social media, friends and family, or building a marketing plan on your own) to tens of thousands of dollars. Leave room in your nightclub marketing budget for social media, digital ads, email marketing, community events and sponsorships, video, and local print ads.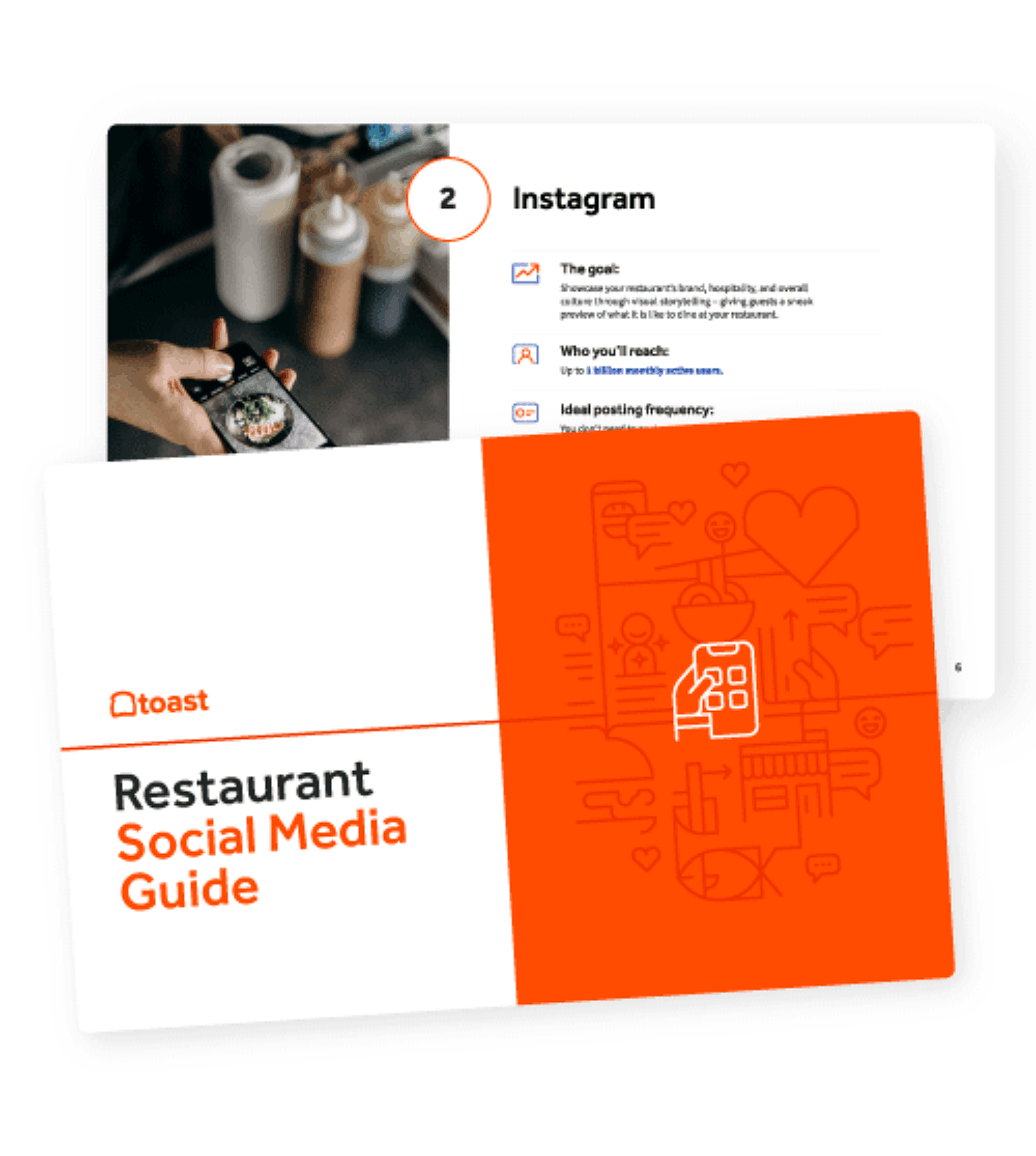 Guide to Restaurant Social Media Marketing
Learn how to optimize your social media presence to showcase your brand, tell your story, attract new customers, and engage with your audience.
Download
7. Restaurant Startup Capital and Loans
Nightclub startup capital needs to cover the opening costs and up to six months work of operating costs, in addition to emergency funds. Many nightclub and bar owners obtain asset based loans to cover such costs, while others open small business lines of credit.
For more information on the financing options available to nightclub owners, read The Complete Guide to Restaurant Financing and Loans.
---
Read this next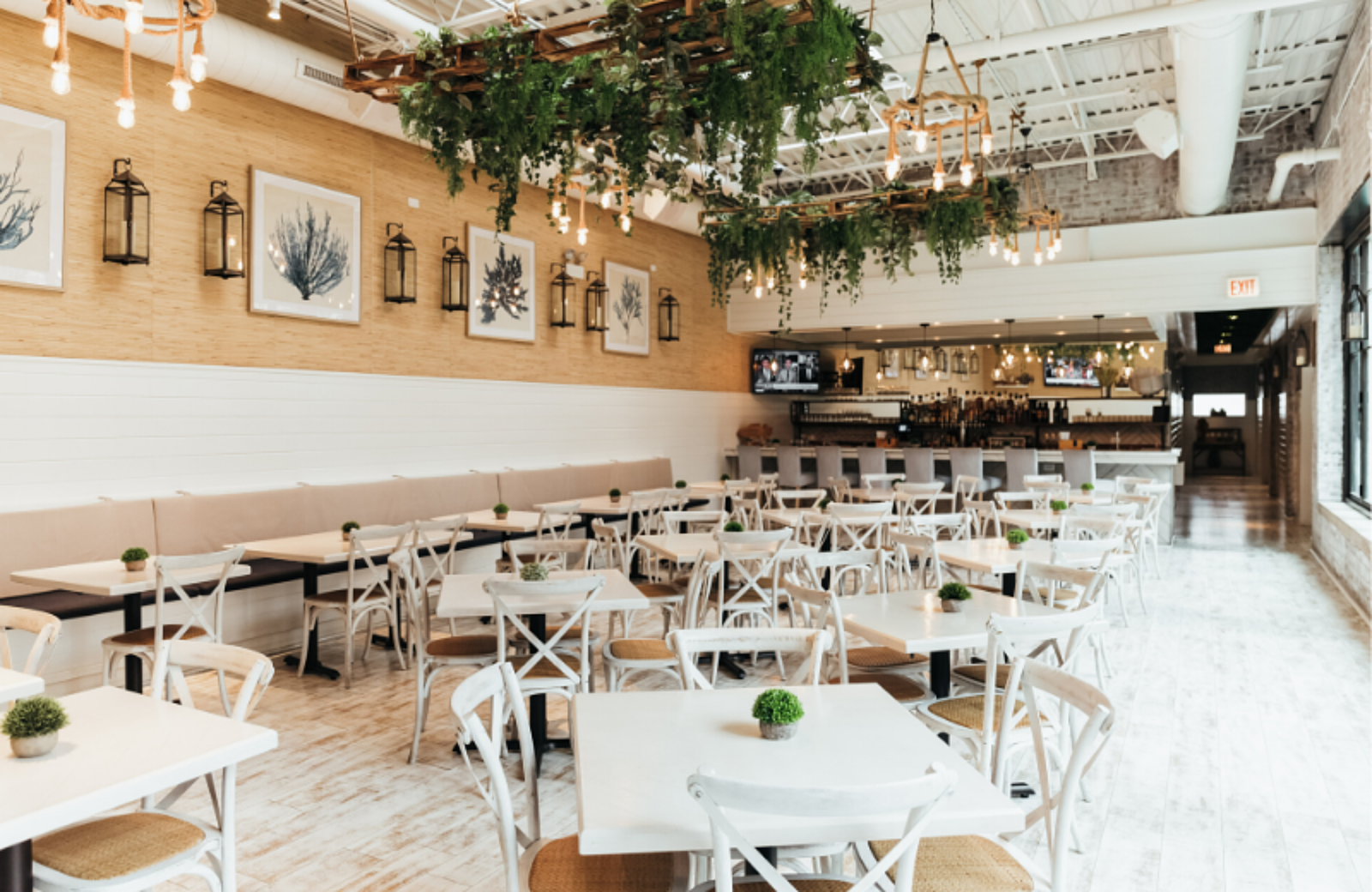 The Complete Guide to Restaurant Financing and Loans
Whether you're opening a new restaurant, expanding your concept, or renovating within your existing four-walls, you're going to need capital to make it all happen.
8. Exterior Design
Designing the exterior or entrance of a nightclub can be creative and incorporate your nightclub's theme. How over-the-top or subtle it is can largely depend on location. Are you opening a speakeasy? A dance club? A lounge? Is it in Las Vegas, Prague, or Nashville?
Known as the top nightclub in the world, the Hï Ibiza nightclub in Spain has an entire outdoor lounge area designed by architecture studio Estudio Vila 13.
Budget $10,000-15,000 for exterior design and door security, including a line area, signage (neon, perhaps?) security features for entrances, and a VIP entrance. A large neon club sign alone costs $1,000+.
9. Safety Features
Nightclubs need to pay particular attention to fire safety and guest safety due to the higher occupancy and higher risk for emergency situations. If your nightclub will feature pyrotechnics in any capacity, you'll need to budget quite a bit for fire safety.
On average, plan to spend $15,000 on fire safety in your nightclub, including a sprinkler system and emergency equipment and signage.
10. Organizational and Development Costs
The easiest way to avoid fines and fees is to create a roadmap for all of the development costs you'll be encountering, including all licenses and permits you'll need to obtain before opening day, such as:
State and local business licenses

Music license

Food license

Liquor license

Certificate of Occupancy
You can expect to pay anywhere from $4,500 - $11,000 on obtaining the necessary licenses and permits for opening a nightclub.
11. Professional Services + Booking Agents
The good news is, there are experts available to help you file all of those license and permit applications correctly and in accordance with deadlines. Depending on how many departments you outsource and what your goals are, the professional services you use when opening your nightclub will vary.
Such professional services may include:
Nightclub consultants

Booking agents

Interior designers

Architects and creatives

Lawyers

Accountants

Marketing agencies
Nightclub owners can spend thousands to book headliners like popular DJs or musicians. To secure higher profile artists, nightclubs often budget for a booking agent or talent agency. Overall, expect to pay $20,000 or about 10% of total startup costs on professional services like legal fees when opening a nightclub.
12. Technology and Point of Sale
To ensure visiting your nightclub is a seamless experience for everyone, invest in the latest technology. The best nightclub tech allows bartenders and waiters to quickly split checks, preauthorize credit cards, and is infinitely customizable to your needs.
The Toast bar POS system allows nightclub owners to easily track their bar inventory at a variety of price plans. And the Toast Go handheld POS device is spill proof, drop proof, dust proof, and has a 24 hour battery life — it's made for busy club environments and won't be any worse for wear.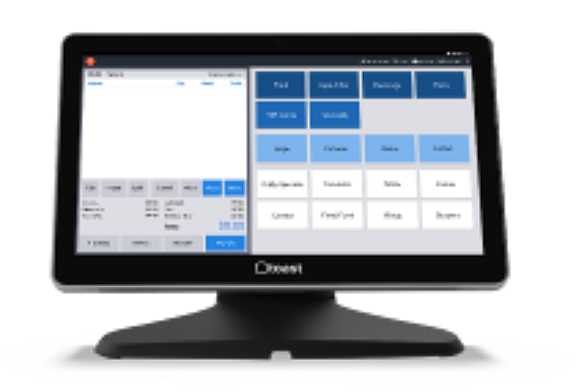 Learn how a better point of sale system can help you run your restaurant.
Read now
13. Food and Alcohol Cost
When determining if or what food you will offer at your nightclub, keep in mind that food costs will continue to fluctuate due to ongoing supply chain disruptions. Regardless, a big cost for nightclubs is the alcohol budget.
Liquor costs in the restaurant and bar industry are 18-20% of total annual liquor sales and the average bar pour cost is between 18-24%.
14. Staffing and Management
In addition to hiring bar and wait staff, there are many specialized staff members who will need to be hired well before opening day. As you proceed with the process of opening your club you'll have to decide which positions to outsource and which to hire in-house.
Regardless of if you are working with a third-party service provider or not, it's essential to partner with experienced staff members and hire a seasoned management team to ensure success. On average, you can expect labor costs to be 30% of total revenue or more. For a more exact result, calculate your restaurant labor cost percentage.
Nightclub positions to hire for include:
Bouncers or security guards

Servers

Bartenders

Entertainers

Managers
Ready to Open the Hottest Nightclub Around?
The cost of opening a nightclub has the potential to be in the hundreds of thousands or in the millions, depending on your audience and budget.
Related Nightclub Resources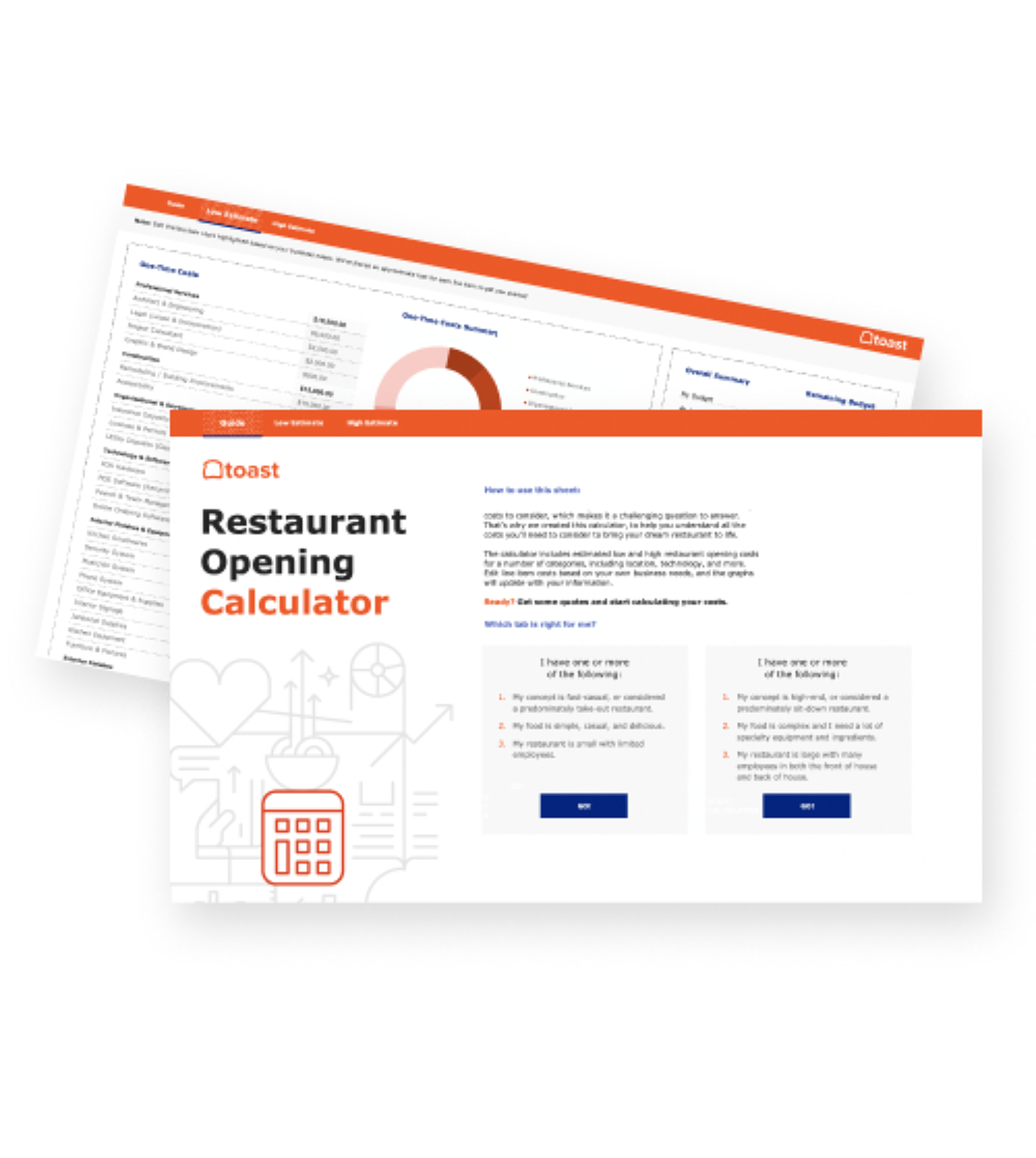 Restaurant Opening Calculator
This calculator lays out some of the fundamental financial costs of opening a restaurant, so you can start planning and bring your dream restaurant to life.
Download