Your brewery's business plan includes a section about the management team, outlining the vision and ethos of your business's management style.
Management and staff are key factors in any business' performance. Managers that are happy to be part of the team will build morale among all employees. And, that goodwill translates directly into the service your guests experience.
Restaurant Business Plan Template
No matter where you're at in your restaurant ownership journey, a business plan will be your north star. Organize your vision and ensure that nothing is overlooked with this free template.
Get free download
Who is the owner of the brewery?
The management section of your brewery's business plan starts with you, the business owner. Write a profile of yourself detailing the experiences that have prepared you to run a business. Include information about your leadership skills, interpersonal communication, and business savvy.
It's your job to set the right tone for management staff. In your business plan, write about your management style, including how you plan to handle any conflicts that arise between managers and employees. Your brewery's success will depend on your ability to manage both the highs and lows of employee relations.
Who is the manager?
You might have one general manager (GM) or a team of management staff depending on the size and scale of your business. If you know who will fill the GM role, write a profile of that person into the business plan as well. What is their management style? What experience do they have managing successful food service businesses?
If you plan to have separate positions for the BOH and FOH managers, write profiles of the roles and responsibilities that you expect those employees to carry out. Include everything from employee relations to money handling and security. That way, you can turn to your business plan when you're trying to hire people to fill those positions.
In larger food service businesses, there are often shift leaders or other minor management positions. Set clear goals and expectations for each of the roles in the management hierarchy. That way, when potential investors read this section of the business plan, they can have an accurate picture of how staff will carry out the business' operations.
---
Read this next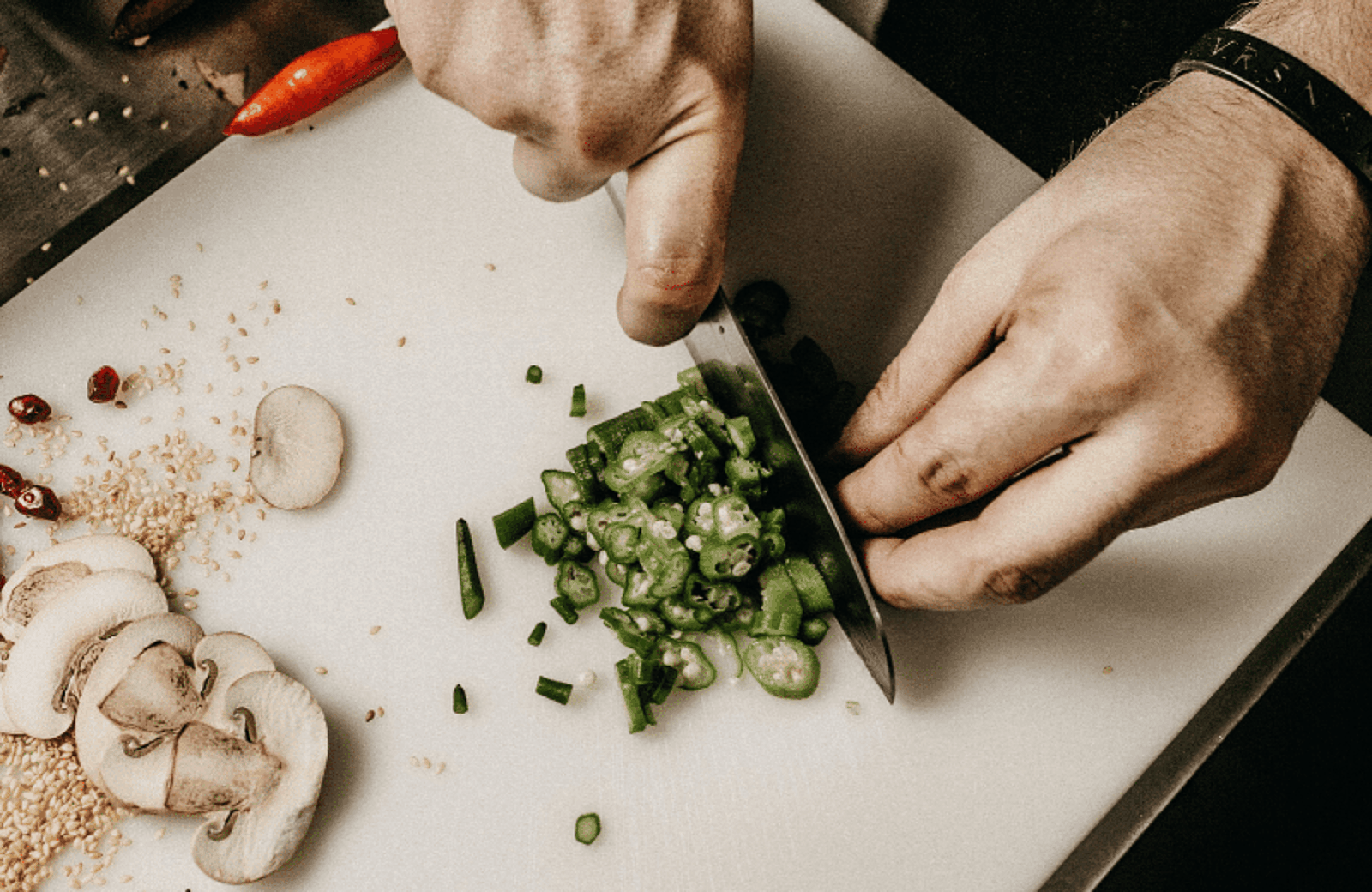 The Giant List of 101 Culinary Terms Every Chef Knows
Being familiar with culinary terminology will optimize your back of house operations.
How large is the staff?
The size and type of your brewery determine how much staff you will need. And, it informs the style of management that you will have to use to keep everything running smoothly. A large staff requires lots of delegation while a small staff relies on the unique skills of specific people.
Staff size also correlates directly to how much it costs to operate your brewery. Brick-and-mortar food service businesses have to build the costs of a FOH staff into their business plans. Delivery-only and off-premises-dining concepts like ghost kitchens can operate with just enough staff to get food out of the door, saving a lot on the labor costs of traditional food service businesses.
Staffing for regular business vs. Staffing for peak business
Your business plan is not just a sales pitch to potential investors–it becomes the North Star of your operations, guiding your decision-making at every step of the way. So, before your doors open, write a plan for how you will staff the brewery throughout each shift, week, and season.
This is where in-depth market research will come into play. Find answers to the following questions as you develop your business plan:
What are the peak seasons of business in your area?

What days of the week will be the busiest?

How many shifts are there per week?

What is your plan for handling unexpected rushes of business?

How much staff will need to be in the brewery at any given time to handle customer demands?
---
Read this next
Restaurant Business Plan Executive Summary
Create a killer restaurant business plan, with these tips on writing an executive summary.
How do you plan to recruit new employees?
Labor is one of the hottest topics in the food business industry right now. Employees across the country are "quiet quitting" from jobs that overwork them for little pay. And, the COVID-19 pandemic forced a lot of skilled restaurant labor to transition into other, better-paying industries.
Your business plan should include responses to these issues. What concrete steps are you taking to ensure that your business attracts and retains the right talent? These are some things you can do to create jobs that employees want to keep:
Competitive Pay, Benefits, and Time Off
First and foremost, to find and keep good employees, you have to pay them a living wage. Benefits like health insurance and paid vacation were once rarities in the restaurant industry. But, employees that don't have to worry about having their basic needs met will perform better on the job. Make sure that pay and benefits are competitive for the cost of living in your area.
Communicative, Supportive Management
A positive, compassionate working environment is also critical. And, remember that how you handle underperforming employees sends a strong message to other members of the team. Set clear expectations for employees and learn about their personal goals and needs. That way, you can be proactive about retaining the best talent.
Treat Staff with Respect
There are always power dynamics and hierarchies to navigate in the restaurant industry. But, how your management team handles conflict is critical. Write harassment policies and follow through when they're violated. Creating a safe environment is important so that employees can feel like they have a voice if anything is going wrong. Be transparent with the team and celebrate with them for birthdays, life events, and big successes in the food service business.
Value Staff in the Business Model
As your brewery falls into a routine, the employees will come to learn the ins and outs of the business. Schedule one-on-one meetings often and show staff that you value their feedback. You might learn a lot from them about day-to-day operations that can improve the business overall. Be transparent about the success of the brewery and work with management and staff to create the best environment possible.
Restaurant Business Plan Template
No matter where you're at in your restaurant ownership journey, a business plan will be your north star. Organize your vision and ensure that nothing is overlooked with this free template.
Get free download
DISCLAIMER: This content is provided for informational purposes only and is not intended as legal, accounting, tax, HR, or other professional advice. You are responsible for your own compliance with laws and regulations. You should contact your attorney or other relevant advisor for advice specific to your circumstances.