DISCLAIMER: This content is provided for informational purposes only and is not intended as legal, accounting, tax, HR, or other professional advice. You are responsible for your own compliance with laws and regulations. You should contact your attorney or other relevant advisor for advice specific to your circumstances.
Thinking of opening a pizza shop? With such a specialized menu, your equipment and pizzeria supplies might look a little different from any other type of restaurant. Equipment to prep dough (like proofing cabinets and dough sheeters), cook pies (so many different types of ovens!), and serve and deliver pizzas (like warming bags) are all pretty unique to the pizzeria concept.
When you're checking off your pizza shop equipment list, the number of items can seem overwhelming. But we've broken down the main cateogires of pizzeria equipment for you — here's a list of some of the items to get you started.
Also be sure to check out our full list of restaurant equipment for everything else you'll need to run your business.
A Pizza Mixer to Make the Dough (and Maybe also a Dough Sheeter)
The dough makes or breaks a pizza. And, of course, you need a mixer to get started. Beyond pizza dough, a great mixer is a versatile tool that can be used for making many different items – like cookie dough for your dessert menu and pie crusts for the holidays. When looking for a mixer to best fit your needs, think about the volume of your production (will you need a 10 qt a 20 qt or more?), the features you're looking for, and your price range.
Another important thing to keep in mind when buying a commercial mixer is absorption ratios. An absorption ratio helps determine what mixer is right for your most commonly made items – in this case, pizza dough. A higher absorption rate is a stickier, wetter dough, and lower absorption is tougher and might need more power to mix. Many mixers brands will illustrate their capabilities with both size and absorption ratio.
Absorption ratio = water weight / flour weight
And while many artisanal pizza shops hand-roll their pizza dough, many fast casual pizzerias tend to use dough sheeters, a tool that rolls out pizza dough until it's perfectly flat in record time — some even as fast as 600 pieces of dough an hour, according to Proluxe. Basically, if you've got the space for it, and extremely high order volume, a dough sheeter could be a worthy investment.
An Oven to Bake the Pizza
The pizza oven best for you depends on pricing and available space, and on the style of pizza you make. Brick ovens, conveyor ovens, and deck ovens are all popular choices, and each can churn out pizzas quickly.
Brick wood-fired pizza ovens are the most traditional and probably the most popular among pizzerias looking for an authentic flavor while keeping production volume high.
For a more extensive list of pizza ovens and the pros and cons of each, check out this Webstaurant Store article.
And you'll want to be sure to invest in some pizza paddles to help your cooks shuttle the pizzas in and out of the oven with ease.
Prep Tables for Constructing the Pizza
A great pizza prep table will have ample space for every size of pizza you make, plus a section of holding space for toppings and ingredients. When deciding on the size of each table, keep in mind how many toppings you offer, order volume, and how much space you have in your kitchen.
Different kinds of prep tables also offer different cooling mechanisms for the rail holding toppings. Liquid cooling, forced-air cooling, and cold-wall cooling are all options, and what you choose will depend on your workflows and the type of toppings you offer.
Refrigeration to Store the Ingredients
Along with refrigeration in your prep table for toppings, you'll need a larger refrigeration space for the rest of your inventory.
Depending on your space and order volume, a walk-in might be a good option for you. A walk-in refrigerator has plenty of space to hold all ingredients and prep materials you may need.
If you have a smaller operation, like a food truck, large reach-in refrigerators might be all you need to hold all materials. Other refrigeration needs might include a display fridge to hold drinks or desserts, and bar refrigerators if you also serve alcohol.
Storage for Managing Dough Supply
Once the dough is made, like most risen bread products, it'll need to proof. Some restaurants invest in a proofing cabinet specifically for their dough, which keeps it at an optimal temperature for controlled fermentation. Others simply stick to cold fermentation in the walk-in fridge — but remember, you'll need to be sure you have room for it in that often crowded space.
Dry storage is also important – especially for key pizza dough ingredients like flour, yeast, and salt. This is also a place to keep takeout boxes, cutlery, bags, and other non-food inventory. Your dry storage should be clean and organized, and have easy access to the kitchen, prep-stations, and front of house.
Great inventory management for both cold storage and dry storage ensures that you stay on top of how much product you have left, what you might need to order more of, and what is being used and sold. Managing inventory correctly will help you also keep track of pizza dough supply and make sure you don't run out in the middle of Saturday night rush.
For more information on managing inventory, check out this post.
Pizza Delivery Warming Bags
If you plan to make delivery a big part of your business, it's essential to arm your drivers with warming bags that'll keep your pizza piping hot on its journey to your customer's couch.
A Pizza Order Management System
Once you have all of your food prep, cooking, and storage equipment required for a pizza shop in place, it's time to think about what technology you'll be using. Here are a few essentials:
Pizza POS
With so many toppings and different arrangements, pizza ordering and menu management can be complicated. A POS system that can simplify the process, like Toast, makes check out as fast as possible. Learn more about POS for pizzerias here.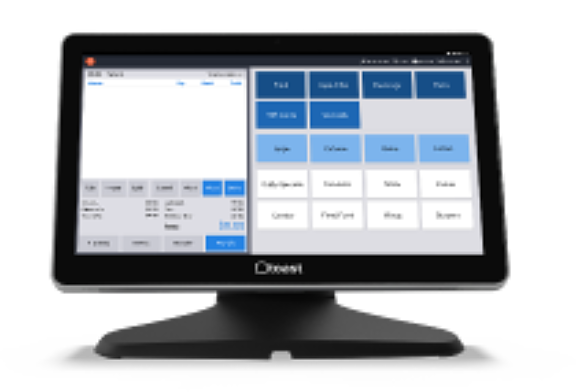 Learn how a better point of sale system can help you run your restaurant.
Read now
Online Ordering and Delivery Services
Online ordering and delivery are essential to any pizza business. Whether you have drivers in-house, or are working through a third party, make sure you have the correct software in place. And, make sure you're not spending too much on exorbitant fees – Toast has no hidden commissions or fees, so you'll have more money going back into your business.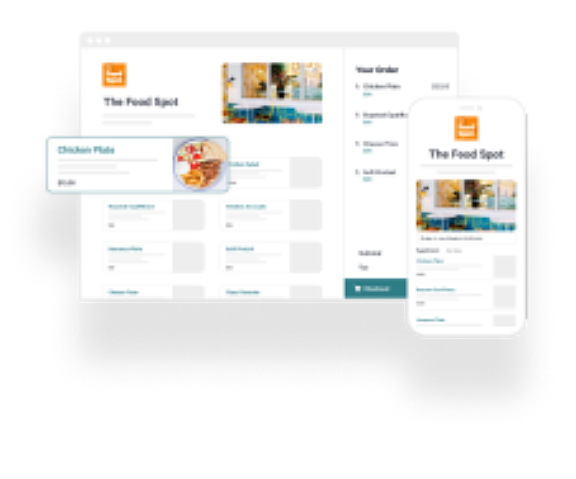 Learn how a better online ordering system can help you grow your restaurant.
Read now
Payroll and team management
Get your payroll and team management started on the right foot with an integrated platform that works directly with your POS. Toast can help you save time and money with an integrated restaurant payroll and staff management system – learn more here.
Related Pizzeria Resources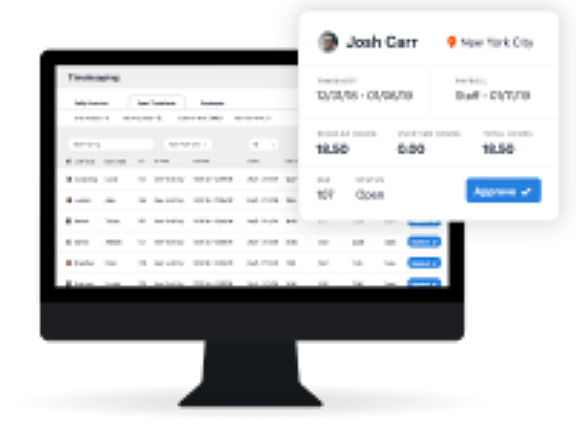 Learn how a better payroll system can save you time and make your staff happy.
Read now