DISCLAIMER: This content is provided for informational purposes only and is not intended as legal, accounting, tax, HR, or other professional advice. You are responsible for your own compliance with laws and regulations. You should contact your attorney or other relevant advisor for advice specific to your circumstances.
Customer feedback is a guiding light in the restaurant industry. No matter how well you plan, or how thoroughly you craft the guest experience, you'll never get to experience your restaurant as your guests do. Even if you sit at a table for a whole shift and watch – which you should do – you still won't get the full picture.
The only way to know what it's like to dine at your restaurant is to actually ask your customers, and you can do this by conducting a brief restaurant survey. You can obtain guest feedback through a survey, in the form of comment cards, through an emailed or texted receipt, or on your handheld POS system. You can ask in person, or look around for what people are already saying on Yelp and other review sites.
However, if you're not asking the right questions in your surveys, you won't obtain useful information that can improve your restaurant. For example, don't ask two- or three-part questions. You're likely to only get an answer to one of them, says Restaurant Engine. Be sure to mix multiple-choice questions with open-ended ones that give the customer a chance to explain their opinions, says SurveyGizmo.
Here are 30 questions that you can choose from to put on your restaurant survey. By no means should you use all of them – no one will take the time to answer all of them – but look through these and decide which ones you need answered in your business. You can also rotate the questions to gather different types of feedback at different times. Once you've chosen your questions, read on and learn what to do with the answers.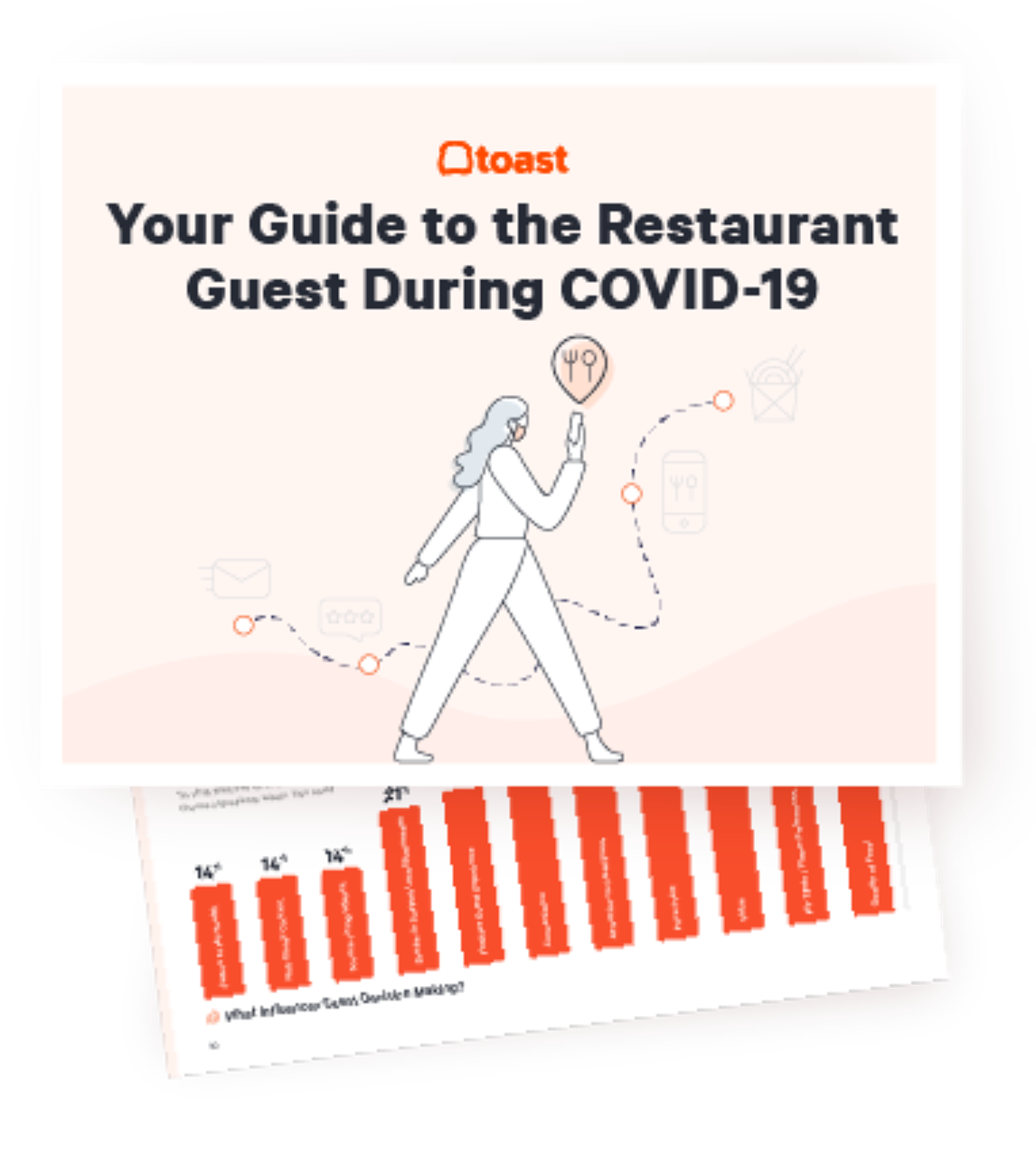 Guide to the Restaurant Guest
Learn how to navigate changing guest expectations during and after the COVID-19 health crisis.
Download
Questions to Ask on Your Restaurant Survey
The Two Most Important Questions
Don't conduct a survey without asking both of these questions in some form or another. You'll learn about your biggest strengths and weaknesses across the whole operation. More on other ways to ask these questions below.
What was the best part of your visit?

What was the worst part of your visit?
General Questions
Gather information about your customers, how they heard about you, and the basics about your restaurant.
Was this your first time at the restaurant?

How did you hear about us?

How often do you visit?

How likely is it that you would come back? Very Likely / Likely / Unlikely / Very Unlikely.

Do you find that our restaurant is family-friendly? Yes / No and Explain.

Are our hours convenient? Yes / No and Explain.

How far did you travel to visit us today?

If _____ was an option, would you try it out? (This question can be adjusted to fit any new process or product you're considering testing – an online reservation system, a new dish, a drink special, etc.) Yes / No and Explain.
Facilities Questions
These questions will address issues of accessibility and cleanliness in your restaurant.
If you use a wheelchair, did you find the staff and facilities accommodating? Yes / No and Explain.

Were the seats comfortable? Yes / No and Explain.

Were the bathrooms and other facilities clean? Yes / No and Explain.

Was the music volume to your liking? Yes / No and Explain.
Food & Drink Questions
The food and drink at your restaurant is typically the main reason why someone chose to dine there, so make sure your menu is at its best.
How would you rate the value of our food? Rate from 1 (Poor Value) to 5 (Great Value).

Were you pleased with our drink offerings? Yes / No and Explain.

Is there anything you'd want to see on the menu that's missing? Yes / No and Explain.

Do you find our menu has something for everyone? Yes / No and Explain.

How would you rate the range of options on our menu? Too Few Options / Just Right / Too Many Options.

If you have a dietary restriction, were you accommodated well today? Yes / No and Explain.
Service Questions
Danny Meyer of Union Square Hospitality Group says, "the way we were making people feel was even more powerful than what we put on the plate and in the glass." Your service can have a huge impact on whether or not a first-time customer becomes a regular, so make sure everything is in check.
Who was your server today? (This question is particularly helpful if you're trying to figure out who your star servers are and who might need a little more training.)

Was the service friendly and welcoming? Yes / No and Explain.

Did the food come out fast enough? Yes / No and Explain.

If there were any issues, did your server handle them well? Yes / No and Explain.
Tech Questions
If you've recently implemented new POS technology, it's worth asking your customers how they perceive the user experience. If you're offering delivery via an online ordering provider, make sure that the food is arriving quickly and that it arrives fresh.
Did our restaurant technology help make your checkout system efficient? Yes / No and Explain.

Did you enjoy using our handheld checkout system and/or kiosk? Yes / No and Explain.

If you ordered online, how quickly did your food arrive?

If you ordered online, did the food appear and taste fresh when it arrived? Yes / No and Explain.

Which online ordering provider did you use?

Did you use any of our discounts or special offers?
How to Get Answers to Your Questions: POS & NPS
It's important to gather feedback as frequently as possible, so one way to get the most important questions out of the way are through your POS system. Toast's Guest Feedback feature texts or emails the following question to a customer, as a follow-up to their answer on the thumbs up / thumbs down question on a Toast Go POS, Kiosk, or Online Ordering.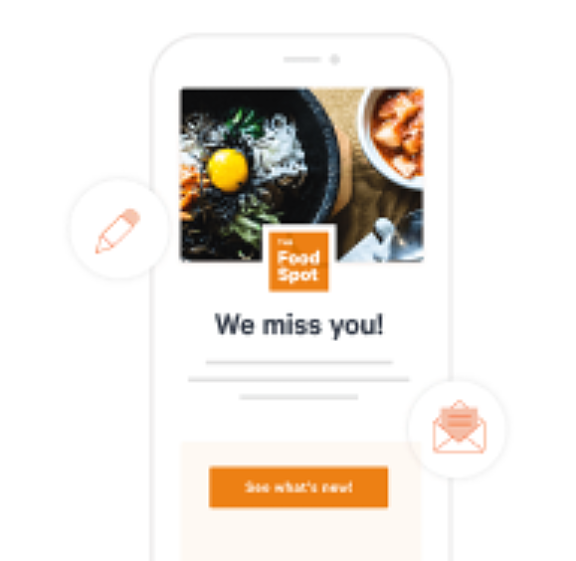 Learn how guest marketing tools can help you get your customers coming back.
Read more
You can also approach this type of question by measuring your customer NPS (Net Promoter Score), like Saddleback BBQ does. NPS is a calculation of what percentage of your customers are your promoters, and what percentage are your detractors. Saddleback's simple survey asks "How likely are you to recommend Saddleback BBQ to someone you know?" (with a 1-10 rating), and asks for an explanation why. Then the results are tallied up (you can use the NPS calculator that Saddleback recommends, provided by Delighted) and you'll have an idea of how many of your customers promote you in their circles – and how you can get that number up.
What to Do With All This Feedback
Now that you've got your questions in order, it's important to actually implement some changes that your customers have asked for, explains Vertical Response. Otherwise, your guest feedback initiative has gone to waste. You don't have to fix every single issue that's mentioned on every comment card right away, but you should absolutely keep an eye out for severe issues and commonly mentioned issues.
Anything that has to do with health or accessibility should always be addressed right away, as well as any issue that has been written by a very angry customer. Here are a few examples of severe issues that should be addressed after one report:
A wheelchair user says that they couldn't reach the soap in the bathroom.

Someone mentions that their allergy was not accommodated properly.

A person mentions that a server was extremely rude.
When dealing with reported issues that revolve around personal preference, it makes sense to wait and see if it's a trend before making a big change in your restaurant. For that reason, it's important to track guest feedback and analyze it every week, at least. Any of these three complaints mentioned more than a few times could be indicative of a larger issue:
A person mentions that their dish was overcooked.

Someone reports that the restaurant doesn't feel family-friendly.

A person comments that the music was too loud.
When it comes to gathering guest feedback, it's crucial to be asking the right questions on your restaurant survey. Reflect on what aspects of your restaurant might need some work, and build out your survey from there. Don't just ask the questions you've seen on other restaurant surveys; one size definitely does not fit all.
Finally, make sure your restaurant survey isn't too long – don't provide a survey that you wouldn't want to take as a customer, explains SurveyGizmo. You can provide incentives, like a chance to win a gift card, if you find people are hesitant to give their opinions. Then use the information that you collect to make your restaurant the best it can be.
Related Restaurant Operations Resources